When Is the Best Time
Christmas Island famous for the crab migration of up to 120 million crabs migrating from their burrows in the forest to the beach. The best time to watch this spectacle is between November to January the beginning of the monsoon season. The males start migrating when the first drops of rain fall. Females follow a little later. Depending on the first rain and the left time to reach the third quarter of the moon, the crabs are either in a hurry or taking their time to get to the sea.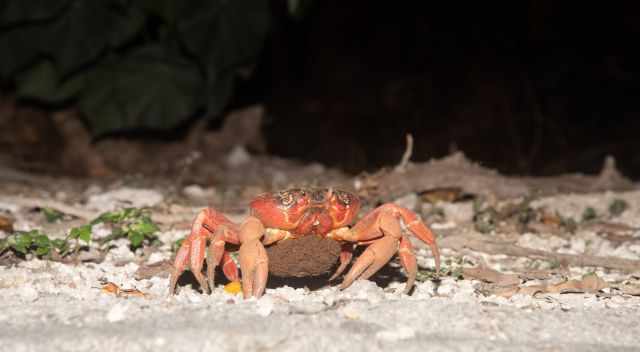 To witness the spawning of these amazing red crabs which takes places roughly for six days you need to be fortunate to be on the island at the right time. The eggs are released during the last quarter of the moon when the tide is the highest. The reason it's a shorter distance for the female crabs getting into the sea for releasing the eggs before dawn. It is impossible to predict the exact time. However, you may watch at least the migration, which is already utterly amazing.
Weather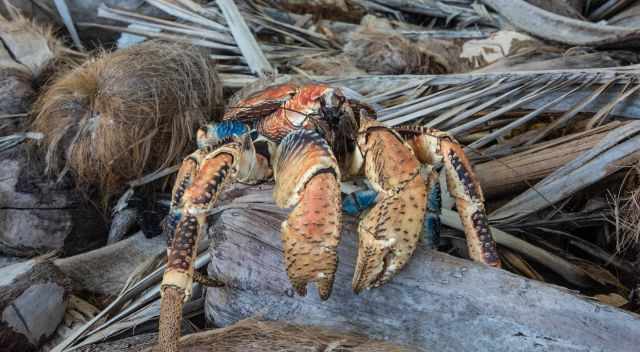 Regarding the weather, the driest months of the year are July until October. It frequently rains on Christmas Island with an annual rainfall of roughly 2000 mm. Temperatures are pleasant throughout the year ranging from 22-28°C.
Location and Tips
Flying Fish Cove
Christmas Island

Christmas Island is an external territory of Australia. The island is a small nature paradise in the Indian Ocean. It is called the Galapagos of Australia. Located north-west of Australia and 200 miles south of Jakarta, Indonesia. You get there best from Perth twice a week or Jakarta once a week.
The island's main species are up to 120 million land crabs. Almost 80% of the island are protected as National Park. Not only the crab migration is exceptional also the nesting birds in the forest like the Red-footed Boobies and the endemic Abbott Boobies. Several hiking trails are leading through the forest.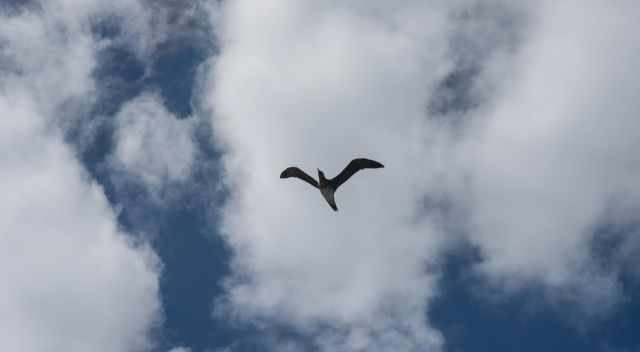 The island's beaches are difficult to access due to the topography of the island. Excellent dive spots are located around Christmas Island where you can spot small endemic species up to big whale sharks and manta rays. 
9 Facts About the Annual Crab Migration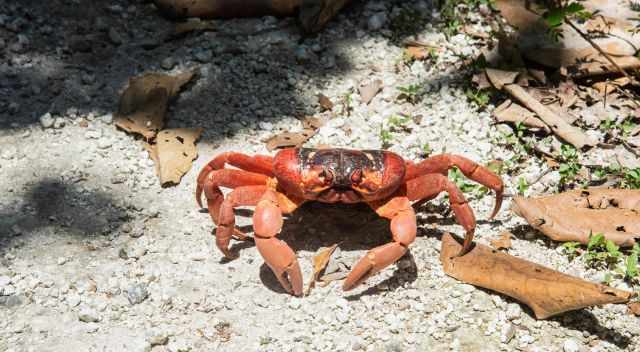 Up to 120 million crabs migrate to the sea.
Bridges were built for the crabs for safe road crossing.
The crabs know exactly the lunar calendar.
The crabs mate in moist burrows.
Males return to the forest after mating while the females spend roughly two weeks in the burrow.
Each female releases 100.000 eggs in shallow water. 
The clear ocean turns into a black terpentine colour.
Land crabs can't swim. If they are caught by a wave they drown.
The majority of the larvae never reach the island. It's a feast for fish, rays, and whale sharks.
These pictures are provided by my friend and diver, Leif.