When Is the Best Time
Churchill the capital city of polar bears. This little village with roughly 800 residents was established on the migrating route of the bears. There are always polar bears around but around 900 bears migrate from inland to Churchill annually in autumn.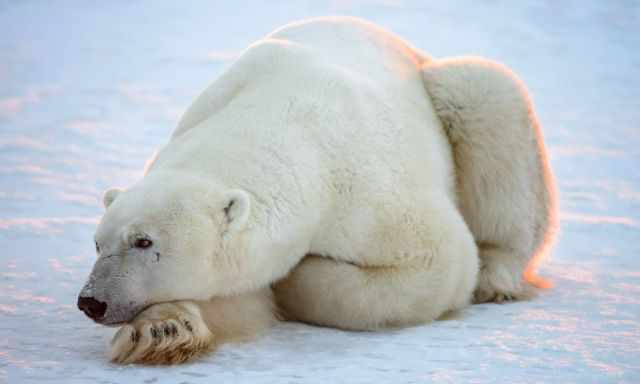 The best time to watch these impressive polar bears is from the end of October to the end of November, right before the Hudson Bay freezes over and all the bears left for feeding. The starting place is always Churchill, Canada. The best place on earth to view polar bears.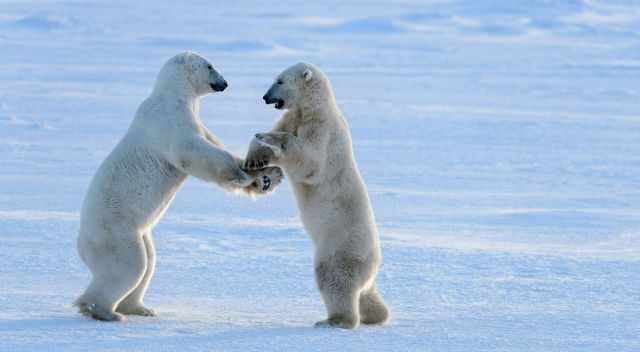 You can visit earlier in the year, from July to September, but you will probably see polar bears on the green grass. Wildlife photographers prefer the short time before the bay is frozen. You may also watch the spectacular polar lights, the aurora borealis.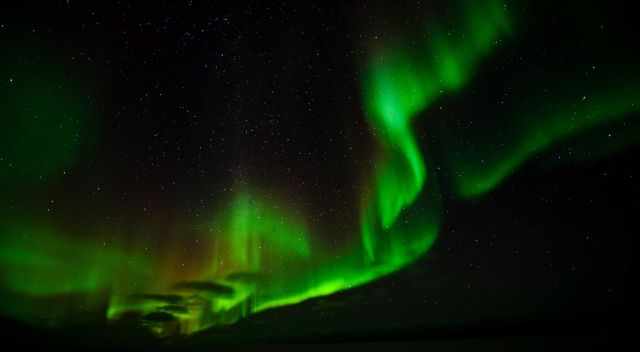 For swimming and kayaking with Beluga Whales, come here during July and August.
Location and Tips
Wapusk National Park near Churchill
Canada

Churchill is located 1.056 miles/1.700 km north of Winnipeg in Canada. Less than 10 thousand visitors come to Churchill annually. It is a long and strenuous journey and a pretty expensive trip. However, this is a once in a lifetime experience. The bears are around Churchill, waiting for the ice to freeze that they can go hunting. The tours leading out to the tundra in special built viewing buggies.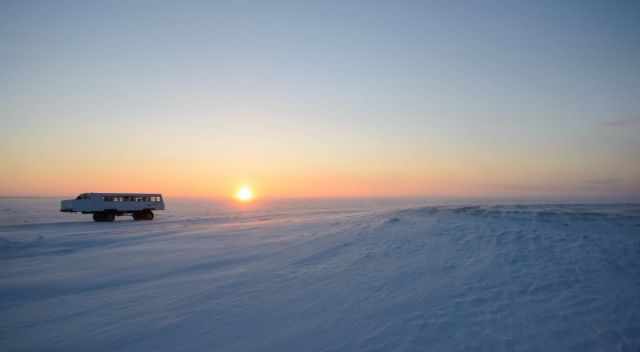 Global warming is their biggest threat to the feeding season. Ice is needed to get out for hunting seals, but it shrinks. If bears are lying flat on the ice, it's because to cool down. They are losing up to one kg of fat each day in the summer "heat". The polar bears are the top predators on the food chain, therefore not afraid of anything.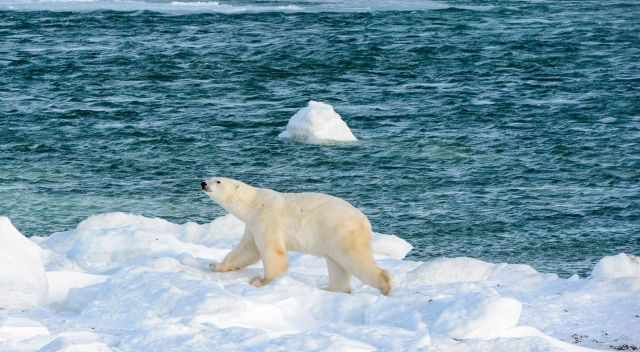 Climate change has already a huge impact on the king of the Arctic. The polar bear population declined 20% in the last 20 years. The reason the ice is melting earlier in spring and later in autumn. The hunting season for seals reduces. They have less time to gain fat for summer and autumn. The bears are not starving, but they become thinner.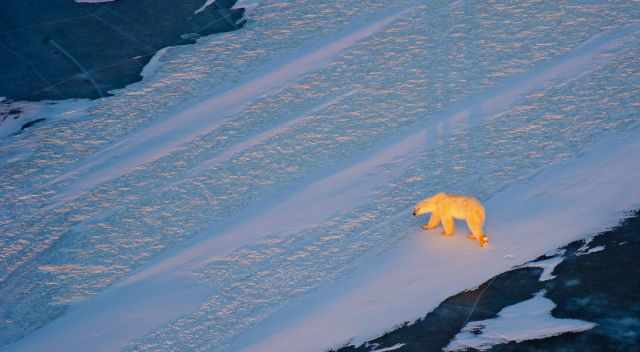 If they are losing weight, they get less offspring. The fact is the world will lose a third of the population by 2050! Only if we stop climate change, these majestic bears will not disappear forever. 
There are two major companies to book your trip with. Chris had chosen  Tundra buggy tours, the Great White Bear Tours, the Legendary Cape Churchill Expedition (Mid November).
These outstanding pictures are provided by my photographer friend Chris.