When Is the Best Time
Mount Fitz Roy is simply magnificent. The best time for Patagonia and Mount Fitz Roy, with the highest chance for pleasant weather, is during the southern summer from November to March. The weather in Patagonia is often unpredictable. Also, luck is needed for cloud-free views of the spectacular mountain scenery.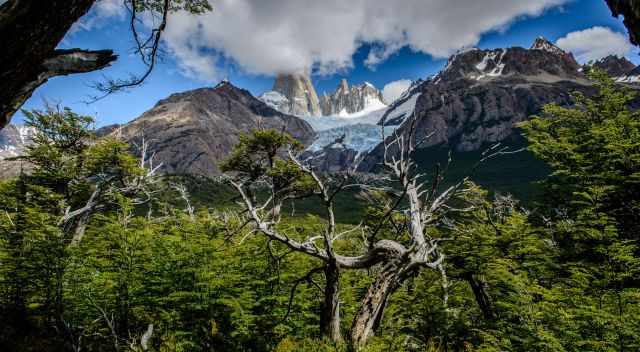 Mount Fitz Roy, also called Cherro Chalton, means "smoking mountain" due to the clouds frequently occurring around the peak.
Weather and Seasons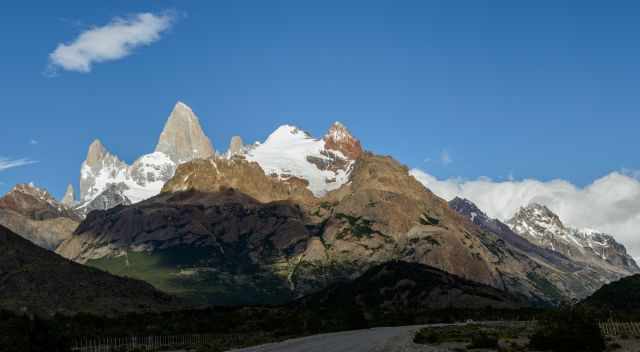 Summer 
You can experience four seasons in one day throughout the year. Precipitation also occurs the entire year though it is a little drier from November until February/March. It is rare to experience pleasant temperatures. The Temps in summer are cool but not freezing, usually ranging from 12-18°C/53-64°F and nights drop below 10°C/50°F. Expect an extreme wind here. The temperament of the Patagonian weather is part of your experience. Be prepared for all weather patterns. Summer in the southern hemisphere is also the most popular time of the year. Most crowds during the summer holidays in Argentina and Chile from mid-December to late February. You need to get up early for a hike around Mount Fitz Roy; crowds already build up mid-morning. The best time to start the hike to Mount Fitzroy is sunrise.
To avoid the crowds, October and April may be an option but bear in mind these are not the driest months.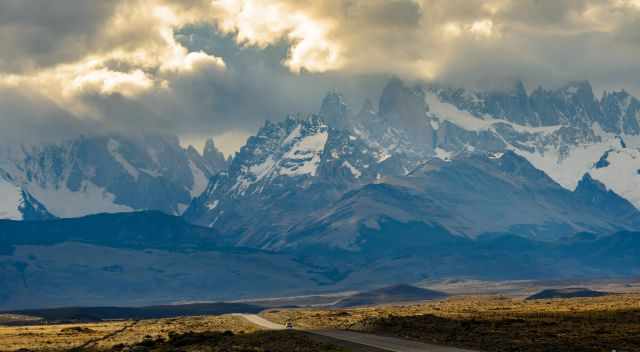 Winter 
Most rain- and snowfall from April to August with minus degrees at night. Day temperatures range from 0-8°C/32-46°F. Although the area can be visited throughout the year, the roads to El Chalten can be cut off due to snow and ice. During winter, you have less daylight available, roughly eight hours, compared to summer, with 14-16 hours.
Packing Checklist - 7 Tips for the Hike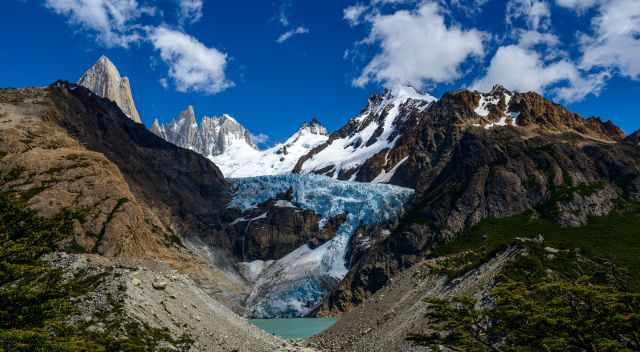 First of all, waterproof hiking boots; hiking with wet feed ensures a cold afterwards.
Hiking pools are essential IMO for the steep ascent and descent.
Headlight; I always carry one in my backpack if I can't get back in time. Days are long in the summer, up to 16 hours, but you never know.
Everything for the strong sun; sunscreen, hat, sunglasses.
Rain- and windproof jacket and warm layers; weather can change quickly. I always carry a lightweight, packable down jacket. 
Energy food, lunch, nuts, fruits for the long day of hiking
Plenty of water and most important electrolytes; you will sweat more than expected.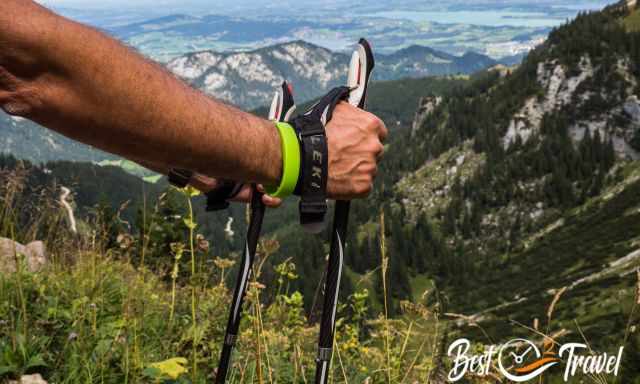 Tour Tip from El Calafate
This is my recommended tour via GetYourGuide with 24 hours in the advance cancellation policy. Thx for booking via my website! With your support, I am able to provide all information first-hand. Tour prices are at no extra cost!
Location and Tips
El Chaltén, Santa Cruz, Argentinië
Argentina

Mount Fitz Roy is located in the Los Glaciares National Park in Patagonia, Argentina, close to the Chilean border. This popular peak has a height of 3.359m/11.020 feet. The area is a Must-visit either for hiking or climbing when visiting Patagonia and the nearby Perito Moreno Glacier. It takes at least four hours from El Calafate to El Chalten, a small village with different accommodation types and several campgrounds. To enjoy some of the spectacular day hikes, plan to stay at least three nights, better four. You never know how the weather will be.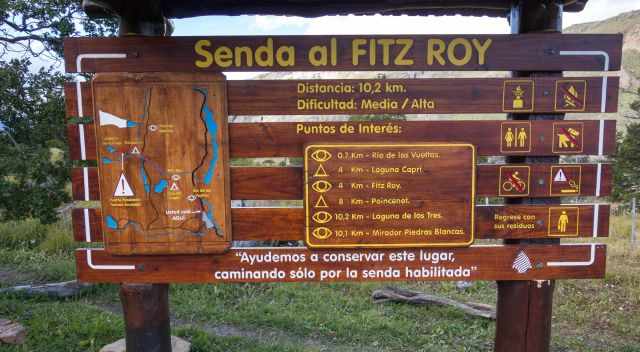 The park offers plenty of well-marked hiking treks to explore the rugged wilderness. The most famous day hike for jaw-dropping views to Mount Fitz Roy is roughly between 20-26 km/12.5-16.25 mi long, depending on the route and lakes you choose to pass by. Hiking duration approx 8 hours.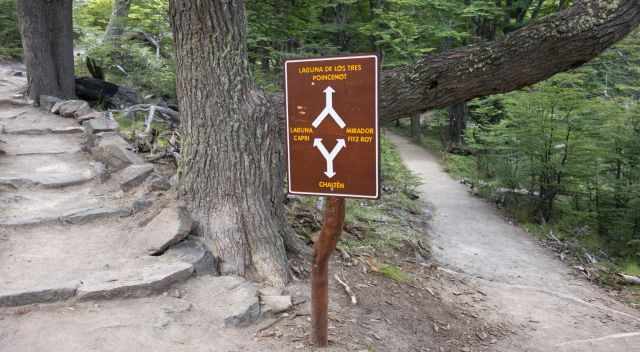 Some parts of the trail are easy, and some are steep, gaining an elevation of 880m/2.887 feet until you reach the two lakes, Laguna Sucia and Laguna de Los Tres. To avoid the crowds on this mesmerizing trail already, start at sunrise. Be prepared for the unpredictable weather also in the summer. You can't miss the trailhead but check the trail conditions with a National Park ranger first.
I got these wonderful pictures provided by my photographer friend Chris, and we are taking action against picture theft!