When Is the Best Time
La Recoleta cemetery is one of the most iconic and famous monuments in Buenos Aires, almost 200 years old. Your Buenos Aires visit is not complete if you do not wander around the almost 55.000 sqm big cemetery with nearly 5000 vaults.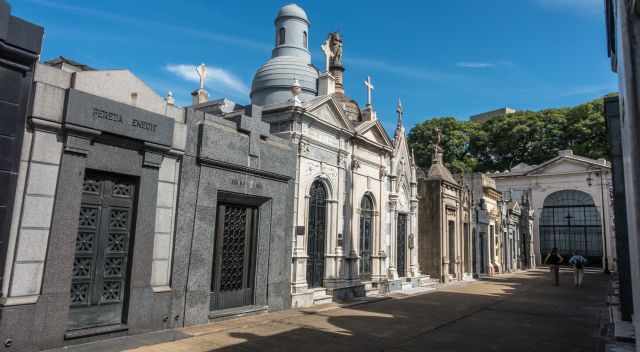 That sounds creepy, but it is a remarkable place in the middle of the vibrant city. It is a soothing place where we got lost for hours just enjoying the extravagant funeral architecture, the different mausoleums, and the rich history behind it. You get aware our life is a brief moment, and we should enjoy every minute possible.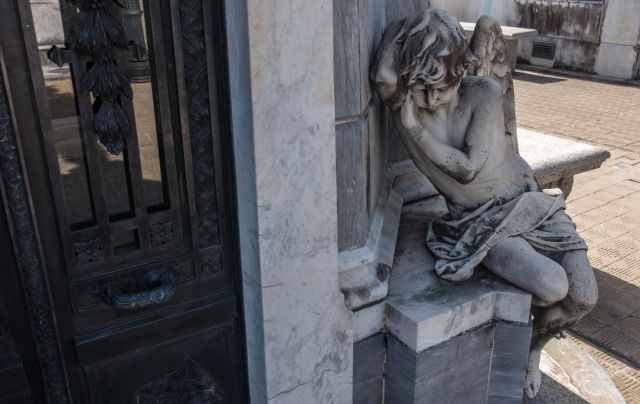 La Recoleta cemetery was once located on the outskirts of Buenos Aires, but with the demand for living space, the city grew around it.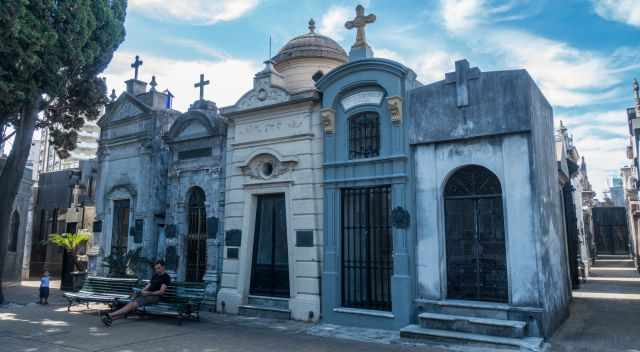 The cemetery is organized like a city, a labyrinth of the dead. The deceased are honoured by the thousands of visitors daily from Argentina and worldwide.
The best time to enjoy the tranquillity at Recoleta cemetery is in the morning and late afternoon. However, the further you walk, the quieter it gets. These hours also offer the best light to take outstanding pictures.
Recoleta Opening Hours and Free Guided Tours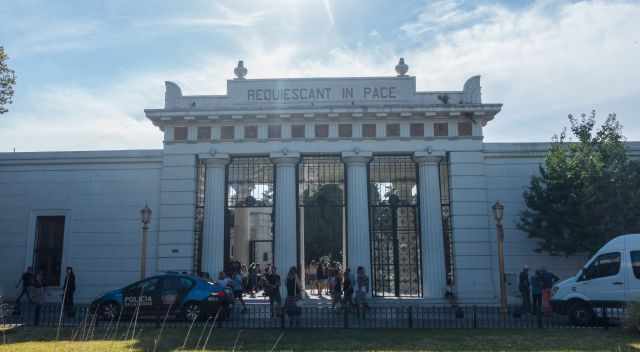 The opening hours are from 8 am – 6 pm in summer and 5 pm in winter. 
Guided tours are offered in Spanish from Tuesday to Friday at 11 am and 2 pm
At weekends and public holidays, guided tours take part at 11 am and 3 pm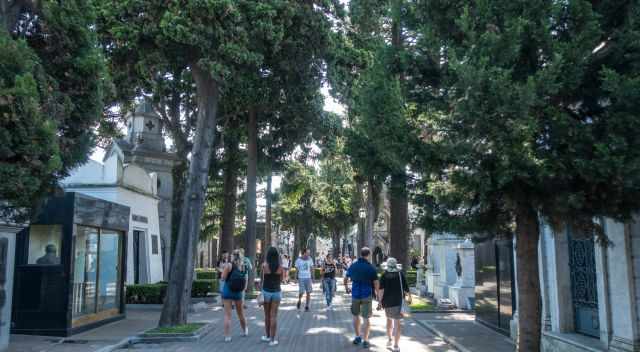 New Introduced Entrance Fee 
In April 2022, Recoleta was reopened after two years of closure due to Covid19, and an entrance fee is requested now.
Argentinian residents have free admission if they are not on a guided tour.
Foreigners ARS 1.400 = $10 or 10€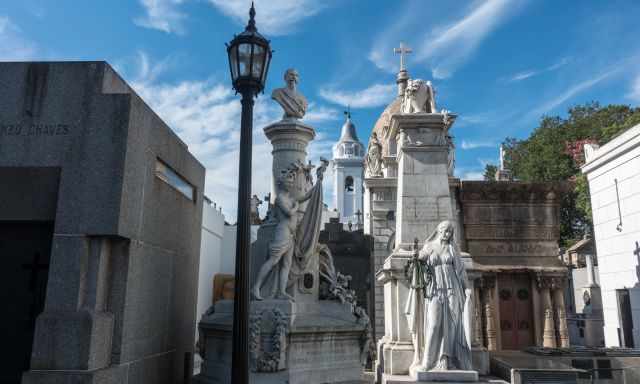 Recoleta is also a wealthy district with lovely shops, restaurants, and cafes around. Recoleta translated means calm which perfectly suits this unique place.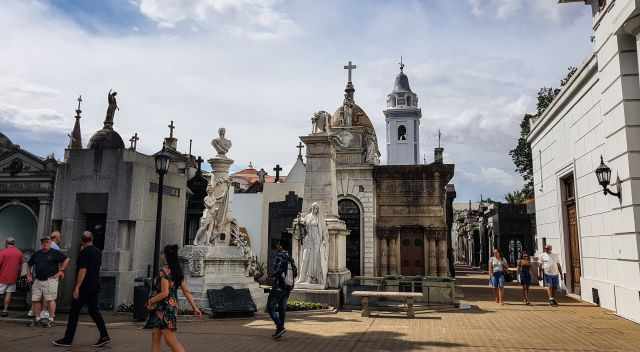 Tour Tips Buenos Aires
These are my recommended tours via GetYourGuide with 24 hours in the advance cancellation policy. Thx for booking via my website! With your support, I am able to provide all information first-hand. Tour prices are at no extra cost!
Location and Tips
Buenos Aires, Recoleta
Argentina

 La Recoleta Cemetery was the first public cemetery in Buenos Aires city, the capital of Argentina. It was inaugurated on 17. November 1822.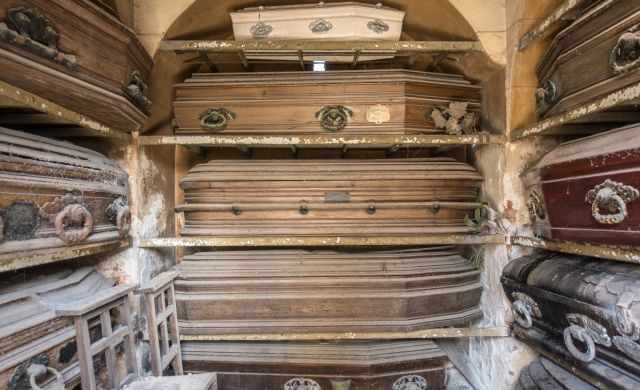 It is a fascinating mixture of tombs from the mid-18
th
hundreds and modern ones from today. 
The most relevant people, politicians, military, writers, poets, and explorers of Argentina rest in Recoleta.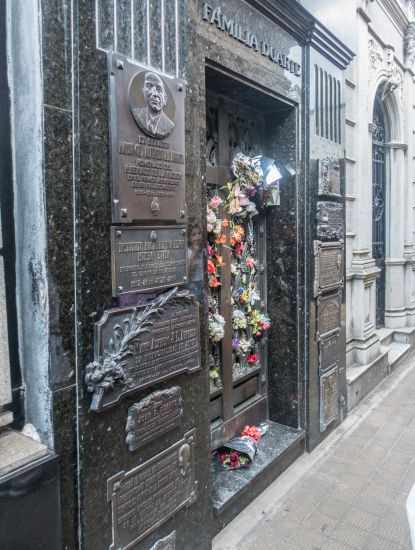 The most famous gravesite is from Eva Peron, Evita, where fans pilgrimage to and lay flowers. She is buried five meters deep in a heavenly secured crypt, and it is the busiest place of all in Recoleta. Evita, the First Lady of Argentina, championed women's rights the suffrage and improved the lives of poor people.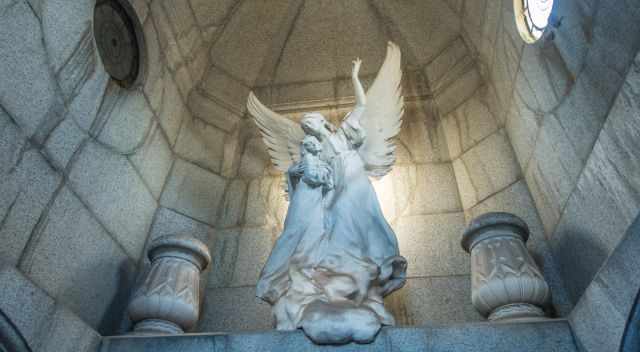 Her husband, Juan Peron, became the president of Argentina in 1946. She died early in 1952, at the age of 33, of cervical cancer. She remains unforgotten in Argentina and the world because of the famous musical Evita by Andrew Lloyd Webber.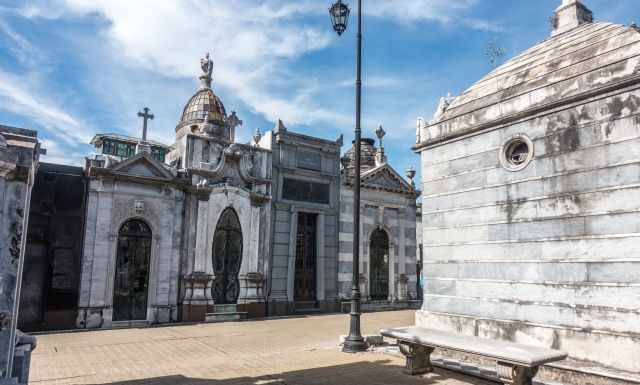 Recoleta without equal, where so many stories can be told and are worth knowing. If you wish to learn more about this place, either do good research before or, even better, book a guided tour. We wandered around on our own and missed some fascinating places.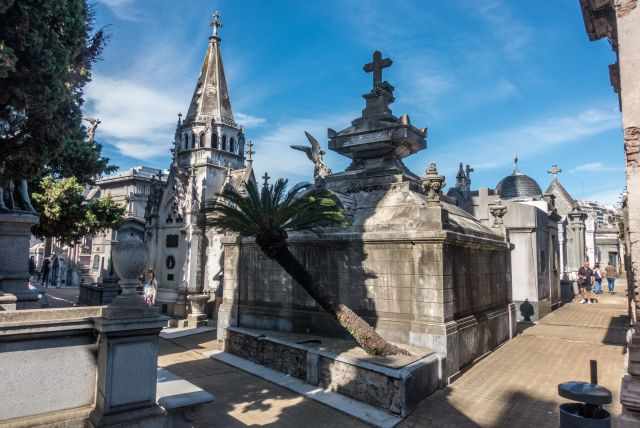 Due to the proximity to the sea, a humid climate lets ferns and plants grow out of the bricks. It is a place of death and in contrast to life growing around the graveyard.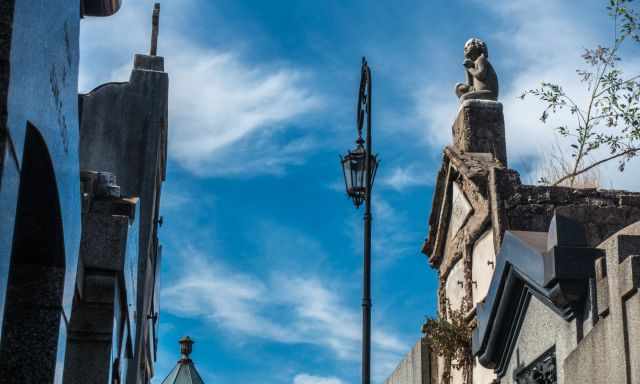 Recoleta Stories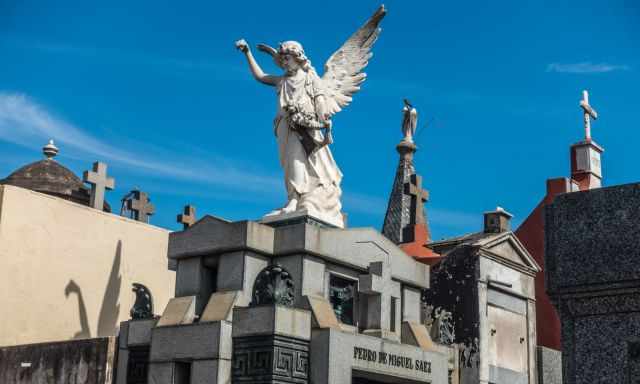 The best story of all in the beginning; David Alleno was a gravedigger for 30 years. His only wish was to be buried with his own statue in Recoleta. He saved as much money as possible to achieve his target. When his sculptor had finished his statue, he returned home and finally killed himself to RIP in Recoleta.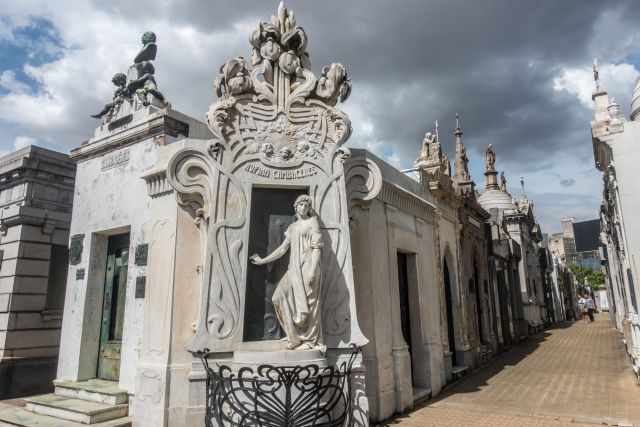 The remains of Rufina Cambaceres Bacichi is buried in this mausoleum. She was mistakingly buried alive. Days later, her mother discovered her coffin was moved. It is assumed that she suffered a cataleptic attack still alive, but it was believed she was dead due to a sudden transient episode.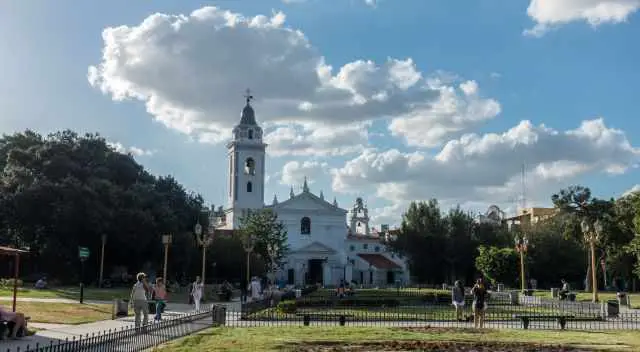 The basilica next to the cemetery is called "Claustros Históricos Basílica del Pilar"
3 Tips for an Outstanding Visit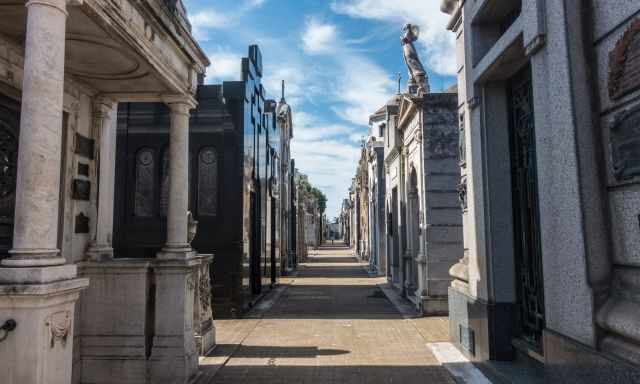 Wear comfortable shoes, trainers, you easily walk here for hours.

Bring sunscreen; there isn't almost any shade.

Also, bring a bottle of water and don't come hungry.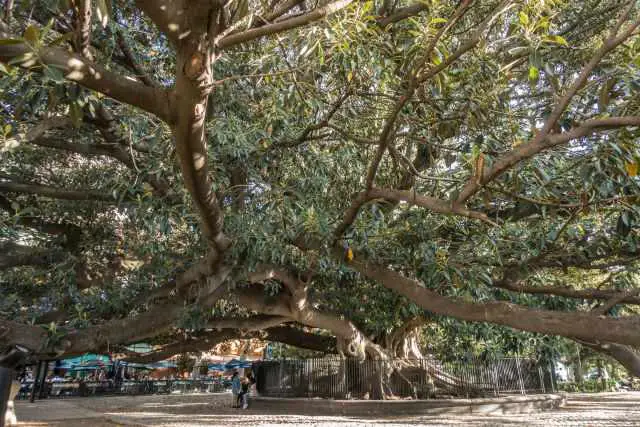 Don't miss out on the more than 230 years old banyan tree called "Gomero de la Recoleta" a historical landmark. Some of the branches are more than 30 meters long and stabilized. This massive tree is located across the cemetery. Google Maps Location 
My Hotel Tip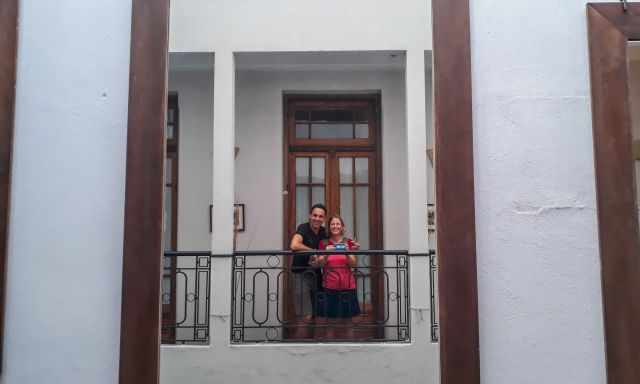 Book a hotel in the Recoleta district and explore the area on foot. It is a safe and lovely area where we spent three days on our arrival to continue to Iguazu Falls.
Please get in touch with me if you wish to use any of my photos, but I will take action against picture theft.