When Is the Best Time
Manuel Antonio is one of the best accessible parks in Costa Rica to see lots of wildlife in their natural environment in just one day. That's the reason for the popularity of the park in Costa Rica with almost half a million visitors nowadays. The park opens at 7 am and closes at 4 pm from Tuesday to Sunday. Limited access to protect the small national park, 600 visitors on weekdays and 800 on weekends and holidays. It's essential to show up early.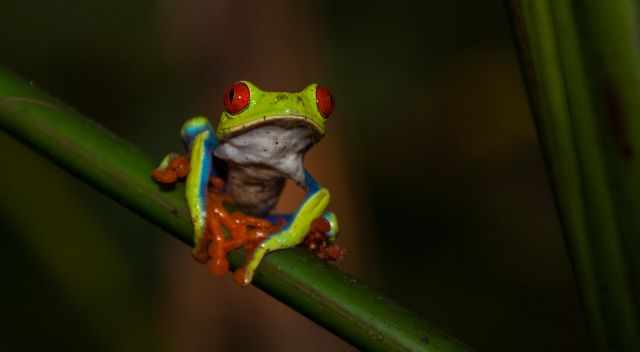 Red-eyed tree frog spotted by a guide
On Weekends and during Costa Rican holidays, avoid this park; it is utterly overrun. The Park is closed on Mondays because of the number of people coming here on the weekend. This requires cleaning up on Mondays. Tuesdays are busy with daytrippers who were not able to enter the park on Mondays. Therefore, the best days for exploration are Wednesday and Thursday. 
Avoiding Crowds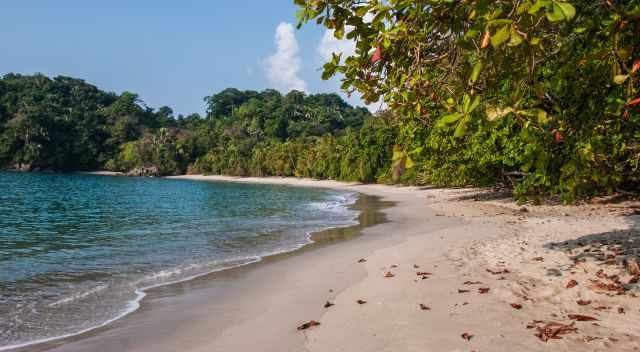 Empty beach early morning
To beat the crowds, be there early when the park opens at 7.00 am. As an alternative you can go late, if you visit the park in the afternoon, you may run into fewer visitors during that time. But remember that the number of visitors is limited. Besides the tourists from all over the world, many Costa Rican school children visit Manuel Antonio as well. The park offers an education program for schools, organizations, and independent visitors. The focus of the program is to provide local children with the opportunity to experience the beauty and biodiversity of the most renowned National Park of Costa Rica.

Check the Costa Rican Holiday schedule to avoid too many people here.
Weather 
The dry season starts in December and lasts until the end of March. Increasing rainfall in April, most precipitation from May to October; the rainy season. However, showers occur also in the dry season. On average, the temperatures are always in the high 20s°C/around 80° F. The driest months are from January to March. There are much more sunshine hours during this time of the year, up to 300 hours—most precipitation in September. Road conditions can be challenging in the rainy season, and it isn't easy to spot wildlife and birds. 
My Guided Tour Tips
If taking a guide in Manuel Antonio you definitely spot more wildlife than on your own. 
Location and Tips
Quepos
Costa Rica

Two beaches Espadilla Sur and Manuel Antonio, are located in the park. Playa Manuel Antonio is best known for its spectacular scenery, but if you're trying to beat the crowds, you have to walk a bit longer to reach Playa Espadilla Sur. The light sand beaches are beautiful and famous for relaxing, swimming, and snorkelling. There is a lifeguard program at the beach, but precaution must be taken, as riptides occur. Be careful if you leave your valuables at the beach, monkeys and raccoons roaming and picking at everything left unattended.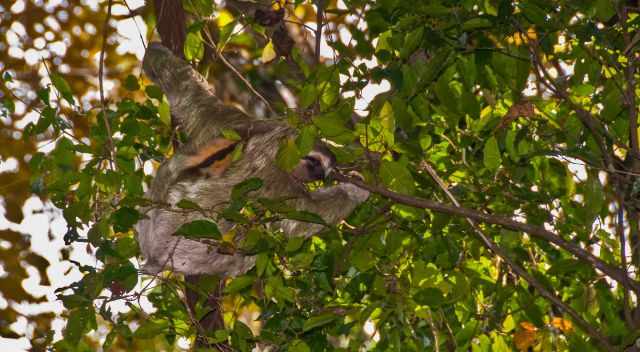 The park is also rich in wildlife, but you have to go for a hike to encounter capuchin, howler, and squirrel monkeys. On the remote trails, you spot more wildlife since there are fewer people and less disturbance. You can expect to see sloths, iguanas, agoutis, and hundreds of birds species – don't forget to bring a binocular and a zoom lens camera; worth for entire Costa Rica. You may get plenty of offers for a guide at the entrance, but you could go by yourself as well and spot plenty of animals. However, often guides spot more than we do like our tree frog above.