When Is the Best Time
Madagaskar is outstanding to spot lots of different chameleons. We travelled through the entire country for three weeks and spotted most of the chameleons in one evening.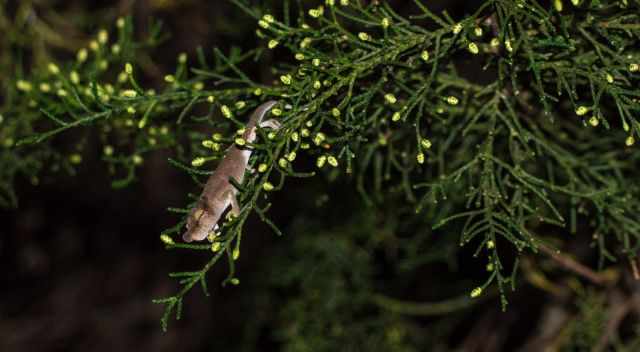 In general, the best time for Madagascar is May to October the dry season; for Amber Mountain, the best months of the are September to November. Rain can occur from time to time, particularly in the night. Avoid December to March, the rainy season with a substantial risk for cyclones. The gravel roads get flooded and many parks and also villages are not accessible. 
Location and Tips
Joffreville
Madagascar

Amber Mountain has lush vegetation and offers rich biodiversity. If possible, try to stay there for a night or in Joffreville. It's only 30 km from Diego. A gravel and bumpy road lead to Amber Mountain. It is guaranteed to spot many different chameleons.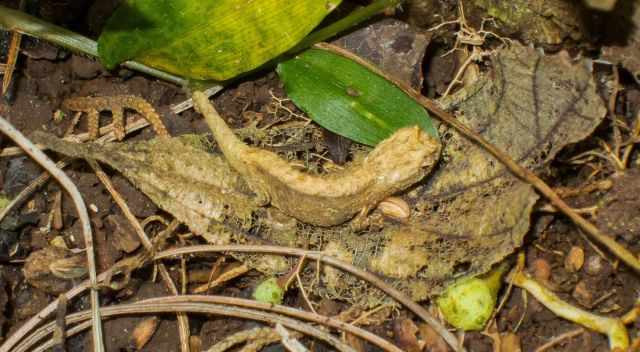 pygmy stump-tailed chameleon
We booked our tour in advance and got offered to stay in an old house inside the park. The community of the village prepared dinner and breakfast for us. We did a hike on both days and discovered Northern ring-tailed Mongoose, Sanford's brown lemurs, Crowned lemurs, Pygmy stump-tailed chameleons even Leaf-tailed geckos and many more. Amber Mountain is also outstanding for birding.
Caution: If the soil is wet, so after rainfall be aware of leeches.