When Is the Best Time
The Analamazaotra Reserve and the Andasibe-Mantadia National Park are famous for the Indri; the largest lemur still in existence and today classified as critically endangered. The Analamazaotra Reserve is just a three hours' drive from Tana, easily accessible and therefore crowded. Although the park is accessible all year, hiking conditions are better during the drier season from April until November. Continue reading to get the most out of your visit.

Black-and-white ruffed lemur in Andasibe-Mantadia
Weather and Crowds
Dry Season (May to October) - Peak Season
The weather improves and it gets drier from May onwards. Anyhow, precipitation can always occur in the east for around 210 days each year. Madagascar is a popular destination from May/June to October. Analamazaotra gets pretty busy especially in July and August with visitors from Europe. The best time to visit the entire island is the end of the dry season in September and October. You avoid the heat, and there are fewer mosquitos.
Rainy Season (December to March) - Not recommended
Precipitation increases already in November, but December to February are the worst months and cyclones are likely to happen.  Roads and trails can get flooded. 
Shoulder Season (April, May, November)
The season already starts in April, but April and May are still not too crowded. In November rain increases and crowds thin out. If you can handle precipitation, you experience a much quieter island. Prices are not on the highest level, and plenty of accommodations are available. Different orchids species start blooming when the rain begins until January.
Top Tip to Avoid Crowds
If you are physically fit, and you like hiking a lot visit the Andasibe Mantadia National Park. A 4x4 is recommended to get to this part of the park. There are two existing trails not well developed. You may leave the tracks when following the lemurs to the thick primary forest. It's pure wilderness to hike here, and you may enjoy the lemurs with very few people only. We spent here a whole day hiking, observing lemurs and sweating from the fast pace to follow sifakas and indris.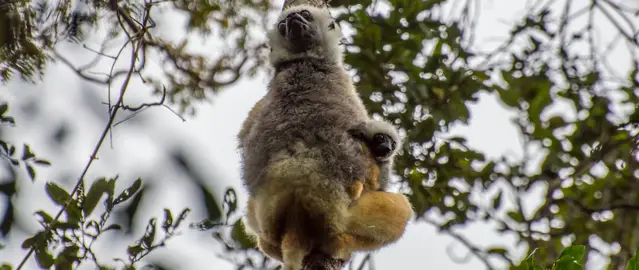 Diadem Sifaka and Baby in September
Where to Stay Close to the Reserve
It's Madagascar, so hotels are commonly below the European standard although some have similar quality. Wifi is not often available. Try to book a hotel where breakfast and dinner are included. Choose wisely where to stay and where you eat your meals. We travelled almost a month through Madagascar, and we saw some people sick from the food. Sometimes we just ate pure rice for dinner only. The Mantadia Lodge Andasibe is the only one we can recommend. They will spoil you with the best food on entire Madagascar.
Location and Tips
Analamazaotra Reserve
Madagascar

The Andasibe-Mantadia National Park and Analamazaotra Special Reserve are two protected areas.
Analamazaotra Special Reserve
The easily accessible reserve is well known for its high population of Indri lemurs. The Indri is the largest lemur still in existence and is today classified as critically endangered. Analamazaotra; often known as Perinet (the old French name of a town close by), is one of Madagascar's most visited parks. Visitors do have a remarkably high chance to encounter them by walking the maintained trails in the park. Anyhow you may have heard them calling before, starting in the early morning until noon and again during the late afternoon.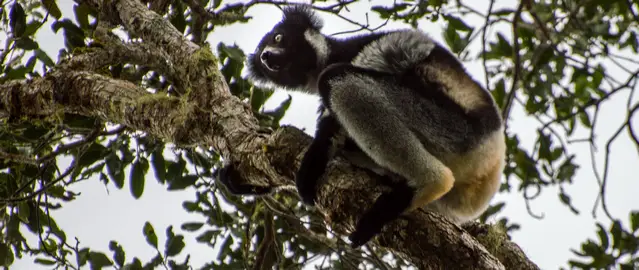 The protected area is located 150 km east of Antananarivo and is only a three hours' drive. The reserve has easy access, and trails are fully developed. Besides the Indri, there is a high chance to spot diadem sifakas, brown lemurs, grey bamboo lemurs, red-bellied lemurs, even a mouse maki (night-active). A guided night walk along the border should not be missed.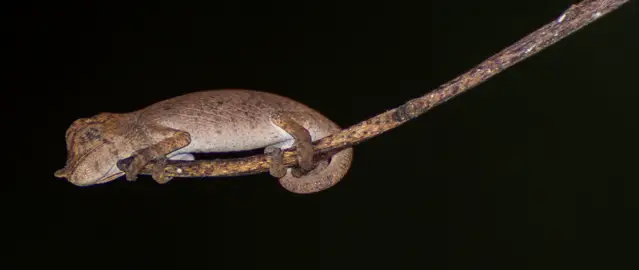 Hiking and Exploring Analamazaotra
There are 4 organized trails, almost flat and generally easy to walk.
Circuit Indri 1 (2h)
Most accessible, and popular trail
Includes the central lakes and the visit the territory of a single family of indris
Circuit Indri 2 (3h)
Moderate trail
Visits the lakes and embraces two separate families
Circuit Aventure (4-6h )
Combines Indri 1+2 plus some more strenuous walking
Palmier Circuit (1-2h)
About 2km specially designed for children and passes palms, orchids, and two indri families.
 
Andasibe-Mantadia National Park
The primary forest of Andasibe-Mantadia is mainly covered with vines, moss, fern trees and plenty of different orchids species blooming during the rainy season between September and January.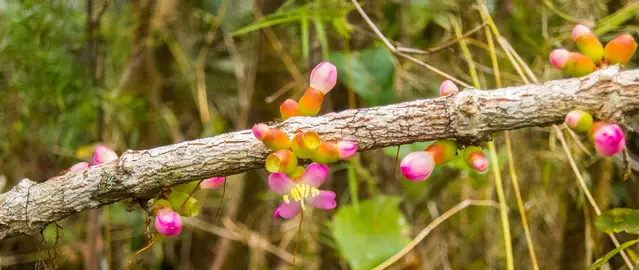 This part of the park is still pure wilderness; a thick, primary forest and much wilder than Analamazaotra. Hiking is more strenuous through the bush. The reason to experience lemurs almost alone in their natural habitat. It takes time to get into the National Park and forest by 4x4, therefore, fewer tourists. There are roughly 7 existing trails. It took us hours to hike the Tsakoka loop trail deep in the park. We spotted several diadem sifakas, also with babies, indris, black-and-white ruffed lemurs. We often left the trail. Birding was amazing when hiked along two streams; the Circuit Chutes Sacrees, like pigmy kingfisher, paradise flycatcher, velvet asity and many different orchids.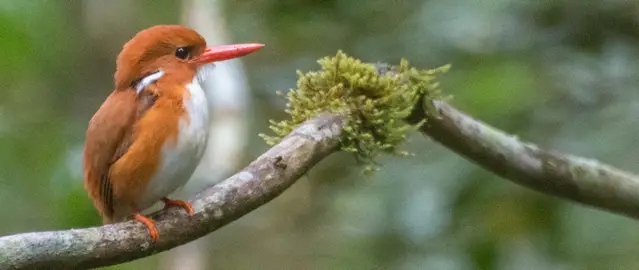 Pigmy Kingfisher
A guide is required otherwise the park rangers don't let you pass. You need to stay at least three nights in the area if you like to explore Mantadia. Due to the difficult access schedule a whole day for this mind-blowing national park.
 
How to Get There
Analamazaotra is accessible all year. The main entrance is a few km from the main road RN2 situated which connects Antananarivo and Toamasina. Traveling by car from Antananarivo takes 3 – 4 hours (150 km) and 5 – 6 from Toamasina (250 km). Due to our outstanding guide and driver Ndimby, we always got the parks' best local guides. He arranged each visit in advance, and we always had a marvellous experience. Ndimby is self-employed and has excellent knowledge. He was taking care of us very well. If you need a very experienced guide, get in contact with him.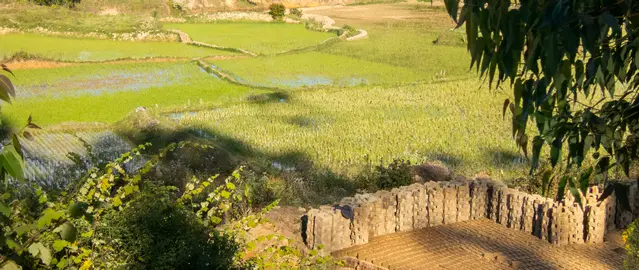 Rice field and brick making next to Analamazaotra