When Is the Best Time
Chobe National Park one of the best places in the world to spot the Big 5. You definitely get blown away how much game, many huge herds of elephants to spot. What I like you can go on safari by jeep and boat as well. Watching the wildlife from the boat; the hippos swimming nearby, elephants taking a bath and so smooth and less crowded. Watching the sunset from the boat was definitely a highlight on our trip.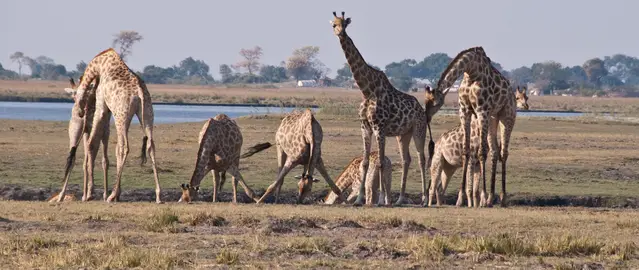 Usually, the months of September and October are best for game spotting before the rainy season starts. The wildlife depends on the Chobe River, the northern boundary of the National Park because the hinterland's waterholes are dried out. These months are the hottest with day temperatures around 34-38°C. More pleasant temperatures in the peak season from June to August, but nights are chilly below 10°C. Continue reading to get all information for each season. 
Dry Season (July-October)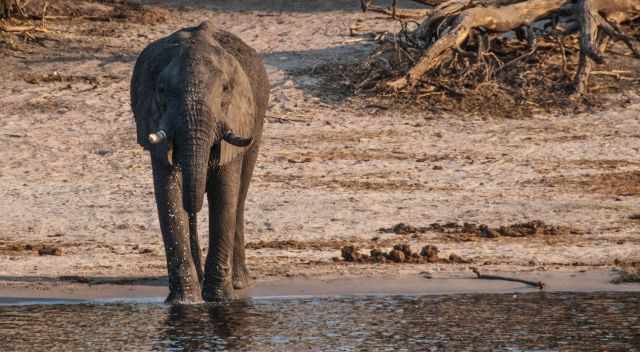 High season with increasing prices. Mornings can still be chilly in July and August; therefore, fewer mosquitos. Highest animal concentration along the riverfront and waterholes. This is the best game viewing time of the year. Particularly in the hottest and driest months of September and October the sightings are sensational. However, it can be crowded: You'll see many other jeeps at hot spots like Chobe's riverfront.
Wet Season (November-March/April)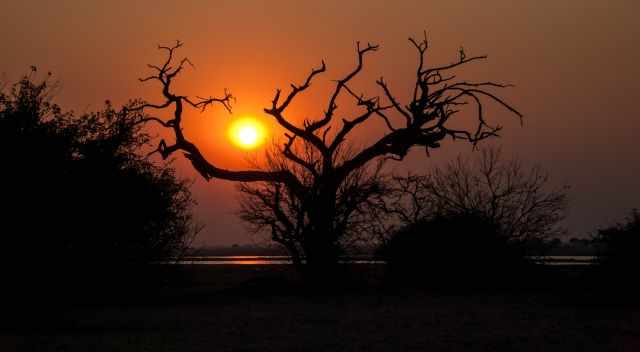 Lower prices and fewer tourists, therefore, higher humidity, more mosquitos. Rain sometimes starts in November. The wet season is incredible for bird watching. Game viewing is still possible but not as stunning as in the peak months. However, if you have never been on a game drive, it is a blast. Watching wildlife is not predictable; it can change from boring to utterly excited in a second. The worst weather usually occurs in Januar /February with a possibility of rain for days, thunderstorms, and flooding.
Sweet Spot Months (May-June)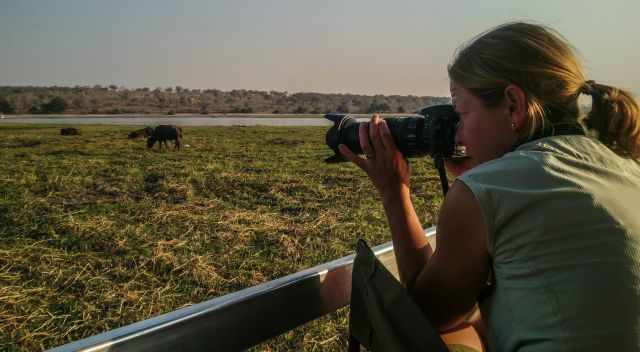 Lower prices and fewer tourists compared to the high season—cold nights and cool mornings, especially in May, therefore clear skies. The landscape is still green with thicker bushes. However, animal sightings are a little harder than during the dry season. However, sightings are often amazing already. If you like more privacy during the safaris, these months could be the right ones for you.
Outstanding Safaris Via GetYourGuide
These are my tour recommendations via GetYourGuide. You stay informed with them and really important nowadays a 100% money-back guarantee if you need to cancel your trip.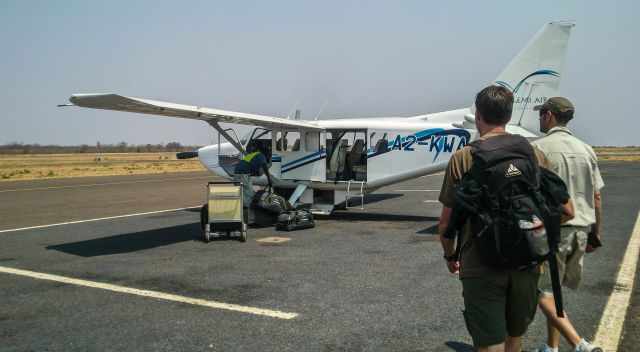 Location and Tips
Maun
Botswana

Chobe is the elephant kingdom. The elephant population is estimated at 50.000. Together with a huge variety of wildlife: giraffe, zebra, impala, wildebeest, kudu, buffalo, waterbuck, puku, warthog, lions, hyenas, jackals, bat-eared foxes, cheetahs, and wild dogs. You won't see everything in a day or your entire visit, but you never know what comes out of the bush the next minute. We spotted a honey badger on an early morning game drive in Chobe, the only one ever.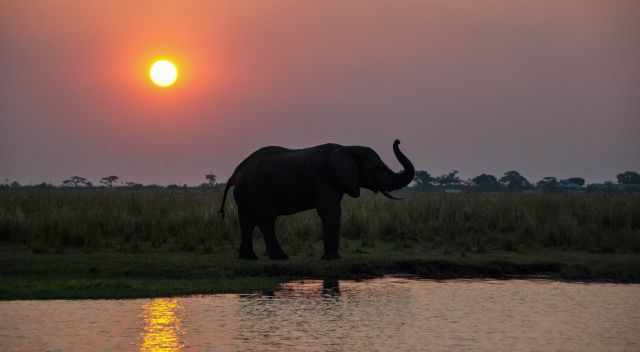 ​
Sunset Boat Crusie
Chobe National Park encompasses 11000km² and covers various ecosystems, from the riverine forest, floodplains, and periodic marsh to the rocky outcrops. The Okavango Delta gets flooded with water from Angola between March and July. Okavango, Chobe, and Moremi are the most famous parks in Botswana, and all of them are outstanding.
Malaria
Malaria is an issue in Africa, and the risk is the highest during the rainy season and at the beginning of the dry season. It is recommended to wear long sleeves, long trousers to keep mosquitoes at bay. It is advisable to take antimalarial at a high-risk time and even in the dry season, I recommend a stand-by medication in your suitcase.