When Is the Best Time
The Emerald Pool is a popular sight during the cruise ship season. If you want to visit the pool, come either early morning or late afternoon when tour busses already left the area. However, if there isn't any cruise ship in Roseau harbour, it is not busy here. 
Weather
Regarding the weather, the drier season from December to April/May is the best time of the year for visiting Dominica and the Caribbean Islands. Nevertheless, Dominica experiences frequent showers also in the drier season. Usually, this time of the year is called dry season, but where there is rainforest, there is rain. The reason for Dominica's outstanding vegetation. Most rainfall from July to November. There is a high chance for hurricanes from August to October. Dominica got already hit several times and devastated. 
Top Tours for Dominica
Visit the most beautiful waterfall, watch the different whale species around Dominica, or how about a Caribbean cooking class? Dominica is just breathtaking!
Accommodations Dominica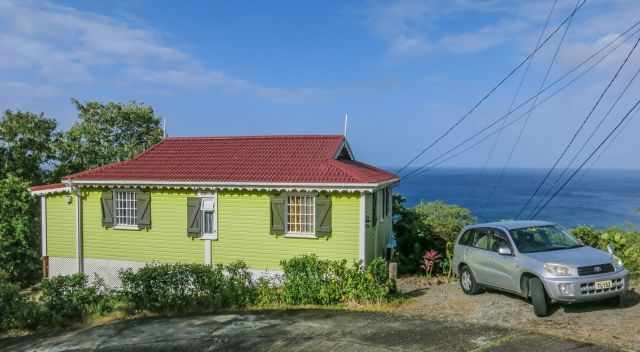 We travelled together with my brother and loved to stay in a rental holiday home with an outstanding view of the sea. There is limited availability for this kind of accommodation. Check out the most beautiful ones on Dominica and bookmark the link for your next journey.
Location and Tips
Pont Casse
Dominica

It is a picturesque pool with a 12 m/ 39 feet high waterfall. The pool is deep enough for swimming. It is a short 15 min walk through the beautiful rainforest. It is a circular well-maintained path. There are some steps to get to the waterfall and to continue; therefore, not accessible for everyone. There is a small entrance fee requested. I recommend a site pass for a week. Most of the attractions are included except, e.g. waterfalls on private property like Jacko or Spanny. Combine this two falls with Emerald Pool. In the huge parking area are some souvenir stalls from local people. There is a sheltered picnic area, and you can get beverages and wraps here. 
If you like to know more about Dominica check out my other places.