We live in Europe and love to travel to North America or Australia. Initially, it was challenging to manage 23 kg/ 50 lbs for a month camping. Nowadays, we easily travel with 20 kg/ 40 lbs because of our lightweight gear. Especially for duffle bags, we found a great solution from Eagle Creek.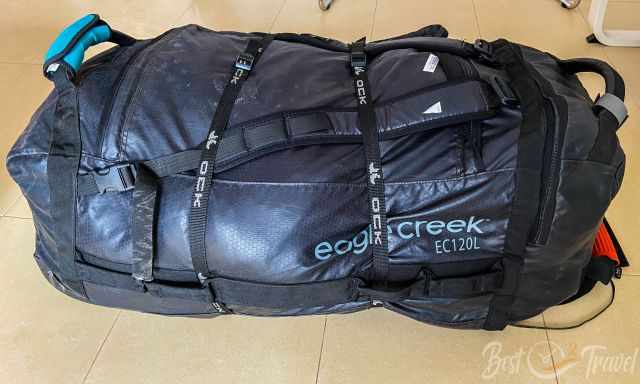 The Eagle Creek X-Large rolling with 120l is ultra-lightweight with 4 lbs/2KG and is convertible into a temporary backpack. Today this version isn't offered any longer, but the Eagle Creek Cargo Hauler Wheeled Duffle 110l is an excellent alternative.
The other challenge was not losing the overview of the stuff in our car. Nowadays we are pretty well organized with different bags in different colours, and all our clothes and gear are always stored in the same coloured bag.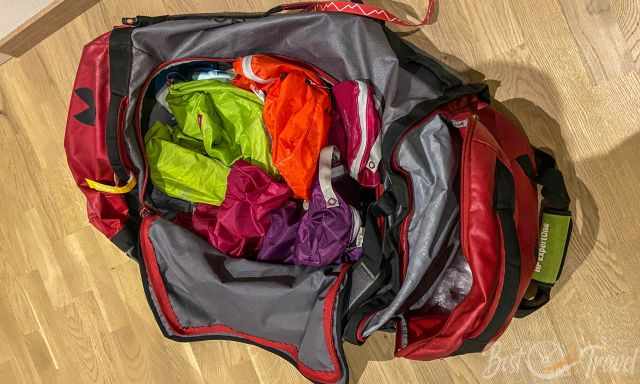 The advantage is we do not search for clothes or our sleeping gear. We put all and everything in bags from Eagle Creek. Unfortunately, they changed their portfolio a while ago, and they no longer offer our beloved the PACK-IT™ SPECTER bags. Instead, they introduced the PACK-IT™ REVEAL Series, which comes only in 4 colours. We haven't tried this series yet, but we miss the variety of colours that helps us stay organized. Hopefully, Eagle Creek's Lifetime Warranty allows us to keep the SPECTER bags for the following years.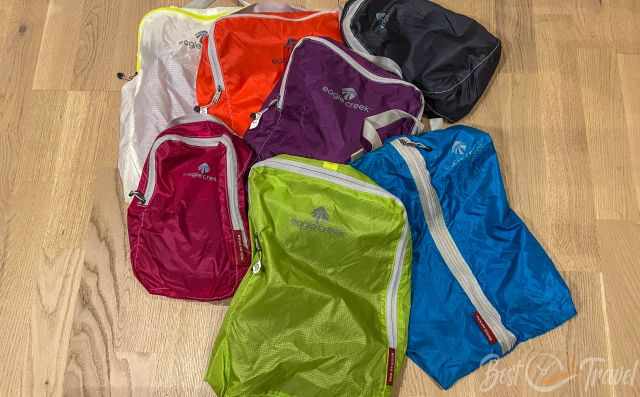 After an adventurous day, a shower is always needed.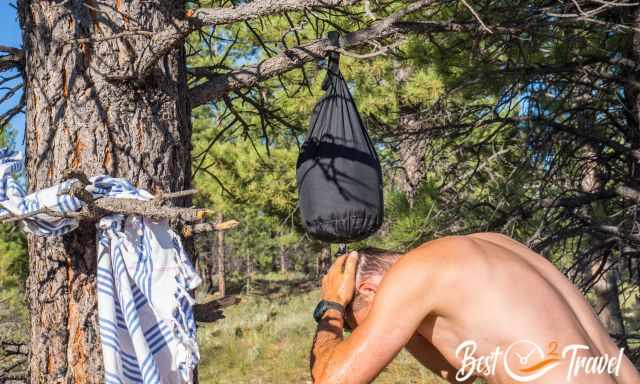 Instead of heavy bath towels or ultralight pack towels, we decided on Turkish Beach Towels; they are 100% cotton, lightweight, fast-drying, and ultra-absorbent. Although the advanced fabric of pack towels can absorb up to 4 times its weight of water and are often antimicrobial treated to reduce odors, we don't like the Polyester or nylon-based microfiber texture.
This is all we travel with and I don't miss anything during our journeys as long as I get a fresh brewed coffee in the morning.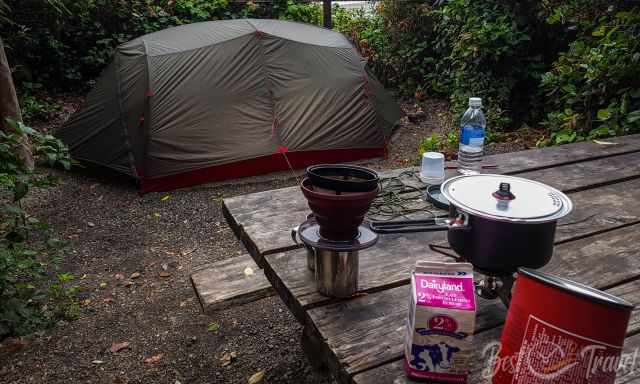 Soon we will share more of the gear we use for our outdoor adventures