When Is the Best Time
Xiao Liuqiu or Xiaoliuqiu or Lambai Island many names for an exceptional island. We came here to spot green sea turtles. You often hear you can see this or that but usually you don't. Liuqiu is different. There is just two places in the world where I spotted more turtles than here (Laniakea/Galapagos). I went snorkelling for one hour and all the time were turtles next to me. Even better they were not scared. I had to be careful that I didn't get too close and touch them. You would like to experience the same? Check out my detailed tips:
Tides
During high tide: They come closer to the shore to feed on seaweed. You can even watch them from the shoreline while they are feeding. The sea can be quite rough, and you should be an experienced snorkeler or diver if you go by yourself at some places. There are also several small beaches where you get easily into the sea.


 
During low tide: it's easier to get into the sea, and snorkel tours are offered at Vase Rock. You will be supplied with a wetsuit, shoes, snorkel gear and life jacket. You stay together with the instructor and other snorkelers either holding a rope or lifebelt. It seems that there are fewer turtles around.


 
Weather Southern Taiwan
It is a tropical climate with warm temps and occasionally rain in winter often a heavy downpour in the afternoon. Summer is hot and humid and the southwest monsoon season lasts from May to September. Typically, typhoons occur from July to September. Weather for Taiwan
How to Avoid Crowds
Weekends are always super busy, and summer is the peak season in Taiwan. It's boiling hot, and people come to the island for the beautiful beaches and to cool down in the sea even if they can't swim well. Midweek is much quieter, and in the morning it's still tranquil at all beaches.
Check out my Taiwan Guide must know destinations and tips
Accommodations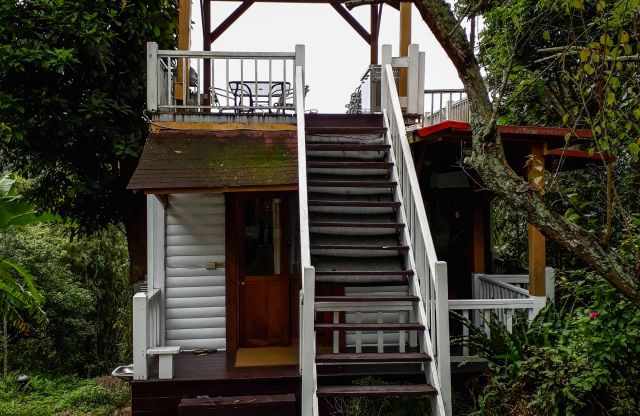 For most Taiwanese visitors staying on Xiao Liu Qiu island is the highlight. You should spend at least one night there, even better are two nights. Almost everyone who went says, that you'll definitely not get bored here!
Location and Tips
Donggang, Liuqiu Island
Taiwan

Liuqiu Island is just 4 km long and 2 km wide best explored with a rental scooter. It looks like that the island can be super busy during the peak season. We saw masses of rental scooters waiting for tourists. The price is between 250 and 300 TWD each day including gas. The island loop road is about 13 km long. The island gets visited by day-trippers and overnight guests. A huge variety of accommodations and a campground in the north are offered. You can already make a booking at the ferry terminal.
Using the Ferry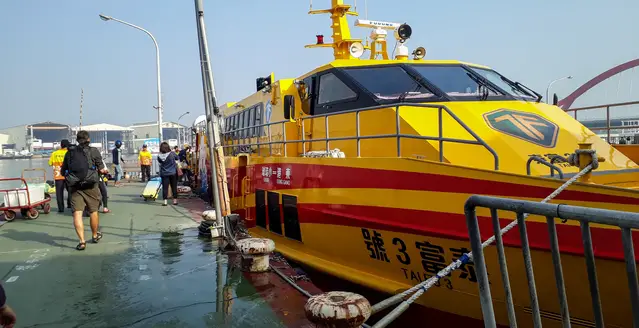 There are two different ferry companies in Donggang harbour. The faster ferry TF express offers seven to eight departures each day to Baisha port. The township ferry is cheaper offers fewer departures to the second smaller Dafu port. We'd chosen the Baisha port where more scooters and accommodations are offered. The ferry ride took us less than 30 minutes. There is space for 192 People plus scooters and goods.
Activities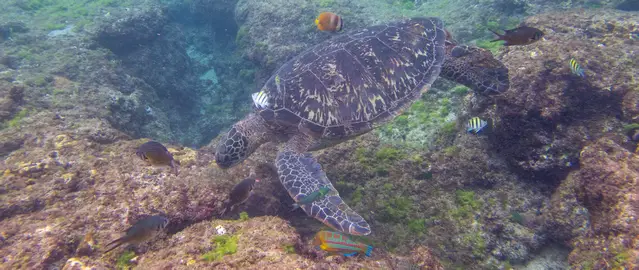 We came here midweek and visited the popular Vase Rock, several caves (entrance fee is quite expensive), the white lighthouse, an old Banyan tree, and went snorkelling several times around the island. Each time we snorkelled, we spotted two turtles.
Food Tip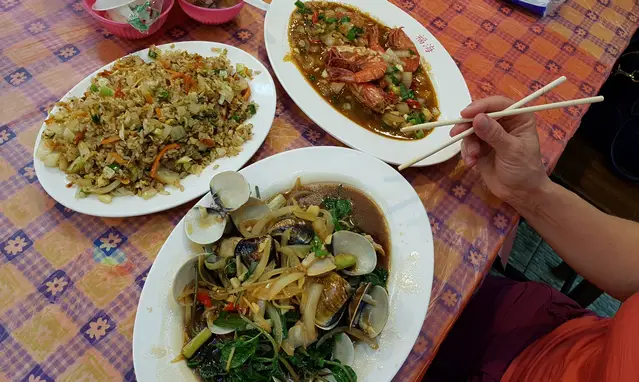 Don't miss the outstanding seafood and the huge variety at the Donggang fish market next to the ferry terminal. You can either select from the menu or buy your seafood and let one of the restaurants prepare it for you. I have to confess we ordered too much, but it was so delicious
Facts About Green Sea Turtles
Green Sea Turtles are endangered and the second largest after the leatherback turtle.
They weigh up to 225 kg/496 lbs and reach 1.2 m/ almost 4 feet in length.
The name comes from the colour of their fat, not their shell.
It's the only species that come onshore for basking. We observed this once in Western Australia and in Oahu; Hawaii.
This species can be found worldwide.
They are nesting in more than 80 countries.
Their preferred diet is seagrass. It is believed that they enhance the growth of seagrass beds.
The biggest threats to them are humans and a disease called Fibropapilloma. It's a fast-growing tumour on the face.