When Is the Best Time
Great diving destination at any time of the year. Though most people travel to Cancun during the dry season from December to April. The weather is more predictable during this time of the year.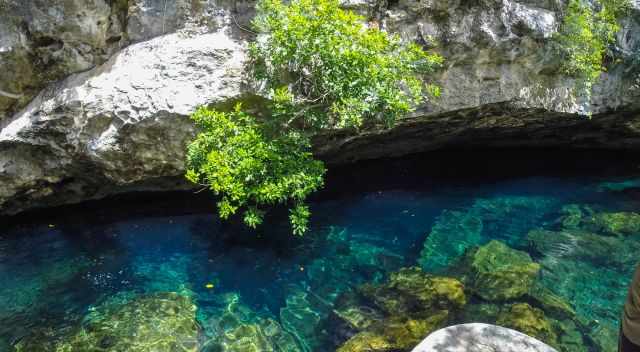 Cenote Chac Mool from the outside in Yucatan
The sea is calm for snorkelling and diving. Showers occasionally occur in the dry season. The low season starts after Easter, and hotel prices drop. During the summer, in July and August, more European tourists spend their vacation in Mexico, which causes increasing hotel rates. There is a high chance for hurricanes and tropical storms at the end of the rainy season, especially in September and October.
Location and Tips
Puerto Aventuras
Mexico

This cavern is accessible to most divers under the supervision of trained instructors. The cenote Chac Mool where my brother did this spectacular dive, is one of the most commonly visited by divers who stay in Yucatan. It is located about 20 km south of Playa del Carmen. You will be able to dive deep into the darkness of the cave and see stalactites.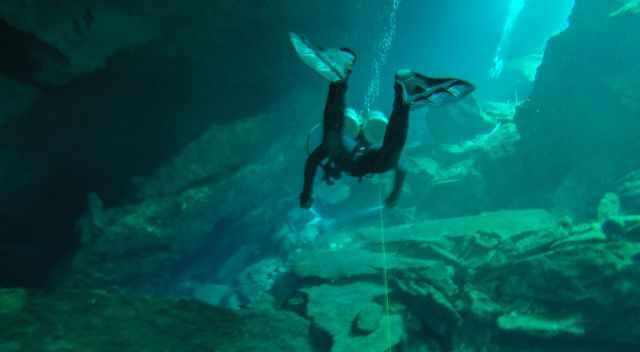 You just follow a line with your hand and the instructor with a strong torch. The cenote does also have air pockets for a dark break. The access does not look very spectacular, but with the beginning descent, look back and enjoy the shiny colours of the daylight – especially during outer sunshine.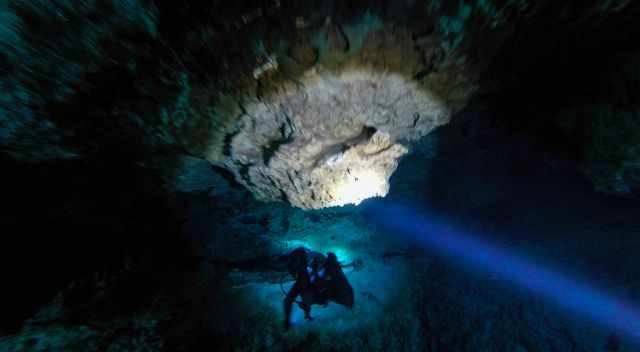 There are also roots from the vegetation outside. Deeper in the cave, you may cross the halocline! It divides up the freshwater from the deeper (heavier) saltwater. In this region of depth, there is no clear sight - like fog or oily water. You just follow the light of your guide or the diver in front of you. The temperatures are quite below those in the ocean, and you may rent a thicker diving suit. Collisions with any rock formations should be avoided - so maintain neutral buoyancy.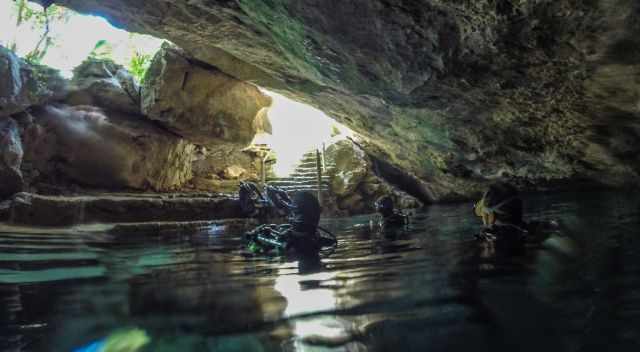 Permission is already allowed with a normal open water diver's license or advanced like cavern diving - but you should absolutely be sure not to be claustrophobic. Pay attention to your guide's explanations and learn the torch's underwater signals (There is not enough light for hand signals.). You will be diving in a row one after another.
For this tour, just contact a local dive operator!