When Is the Best Time
Murrays Beach at Jervis Bay is a jewel in the Booderee National Park. It is a world-class beach with beautiful white sand perfect for swimming.

The bay has pristine clear water, also nice for snorkelling. It is a famous beach for Australians. To soak in the beautiful setting, avoid the Christmas, summer holidays and weekends as well. This is truly a paradise beach not to be missed in Jervis Bay. 
Weather and Crowds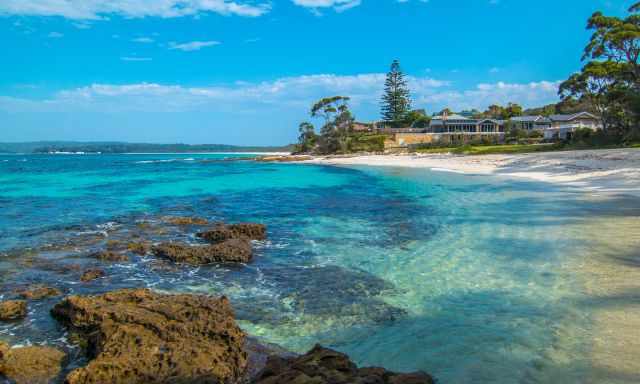 The Currarong area experiences a warm and temperate climate. Expect more visitors during summer from December until late January and during weekends. It's perfect for swimming and snorkelling. March is a pleasant month; it is warm, less crowded, and the sea temperature is pleasant after the summer months. From December to April, the sea temperature is over 20°C though I recommend a wetsuit for snorkelling.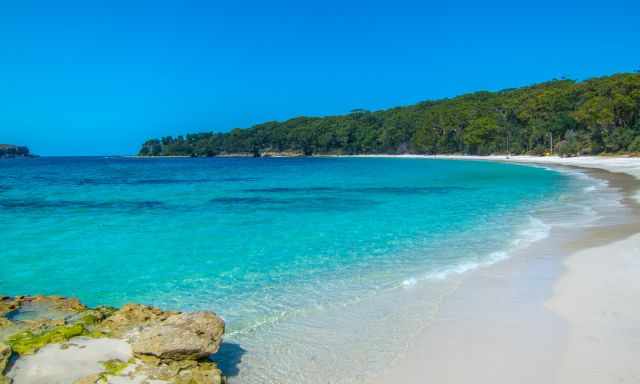 Summer temperatures are on average around 25°C in the shade but can top 35°C as well. Nights drop below 20°C. The winter is mild, around 16°C during the day. It frequently rains here, yet, there is more precipitation during summer; winter is much drier. 
3 Highlights at Murrays Beach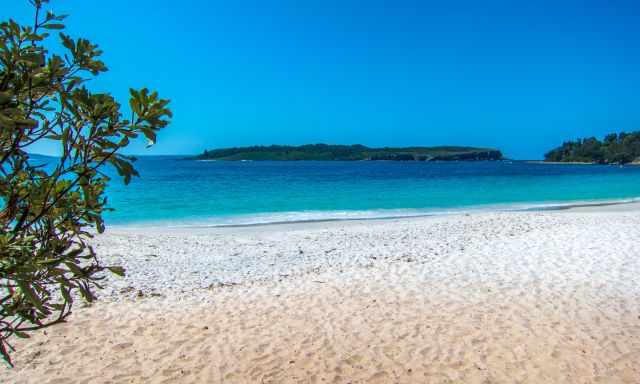 At sunrise, Bowen Island gets illuminated. There is a path to Bowen Island from the Governor Head lookout. Accessible during low tide - tide times
A short walk from Murrays Beach carpark to the "Hole in the Wall" at low tide only 1 km one way.
Spotting Penguins; September until December, one hour before dusk, wait at Murrays Beach, and you may spot groups of penguins swimming back to Bowen Island for feeding. The island is a thriving breeding colony with roughly 5.000 breeding pairs.
 
Location and Tips
Booderee National Park
Australia

Boodeere was declared as a Nature Reserve in 1971 and established as National Park in 1992. The name originates from the Wreck Bay Aboriginal community and means bay of plenty or plenty of fish. Booderee is well known for its spectacular beaches and hikes.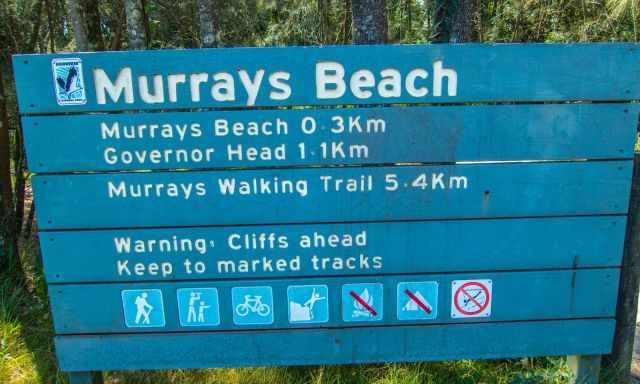 There is much to do in the Booderee National Park like fishing, diving, boating, birding, swimming, hiking or wandering inside the botanic garden. The park is popular for camping, especially during summer. It is essential to book the campground months in advance. Don't come in a rush to this unique park.
From Murrays Beach leads a trail to the Governor Head lookout. Information about Bowen Island and the penguin colony is provided on an information board.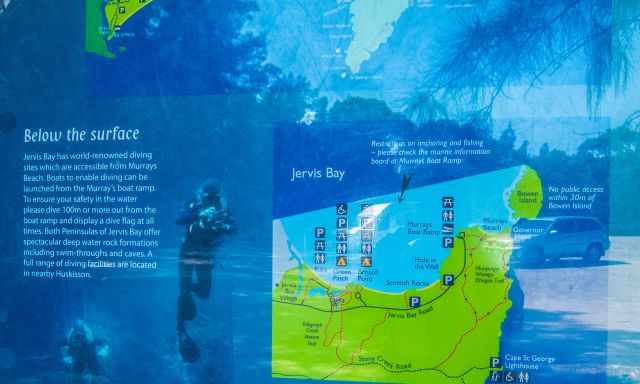 Just a 300 m bushwalk from the parking to the stunning beach. Public restrooms and showers are available at the car park. Limited parking; therefore, you have to arrive early during summer; otherwise, you have to park your vehicle further away. Google Maps parking
Booderee National Park Beaches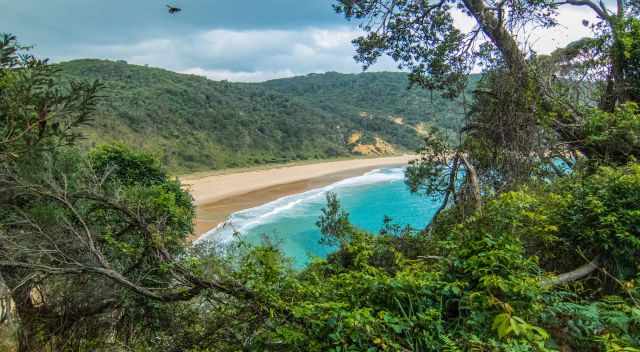 A 2.3 km trail leads to another stunning beach in Booderee, Steamers Beach.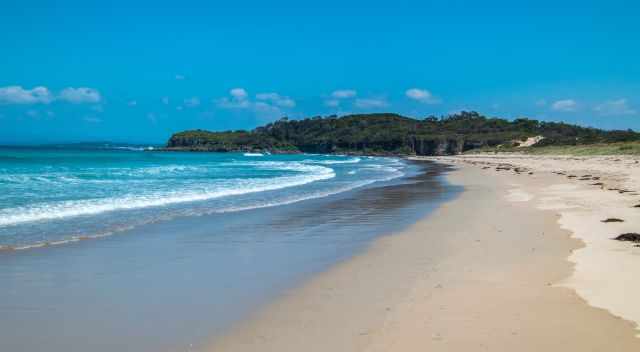 Cave Beach is just a 400 m walk from the parking. Be careful black snakes are common in the Cave Beach area during the warmer months.