When Is the Best Time
The Grey-headed flying foxes, classified as vulnerable to extinction, also called fruit bats, stay in the Yarra Bend Park close to Melbourne year around as a permanent colony.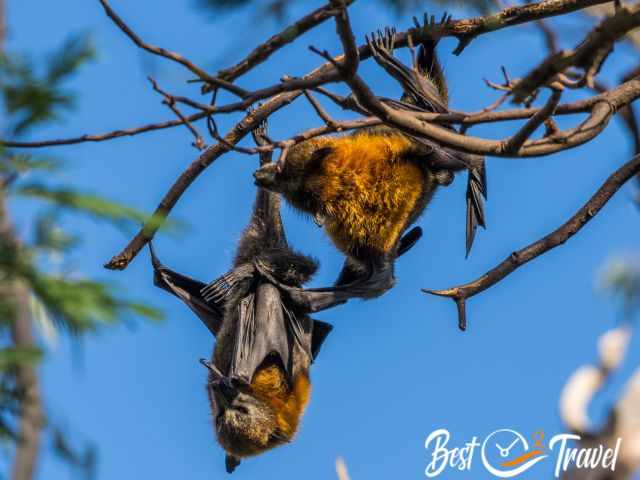 The Colony numbers fluctuate with the seasons, and there are usually more flying foxes in summer from December until April and fewer in winter. During summer, the colony grows immense up to at least 30.000, often more than 50.000 bats. As the planet is getting warmer, the summer of 2020 became terribly hot, and 4.500 bats, especially babies, died in Yarra and not only here.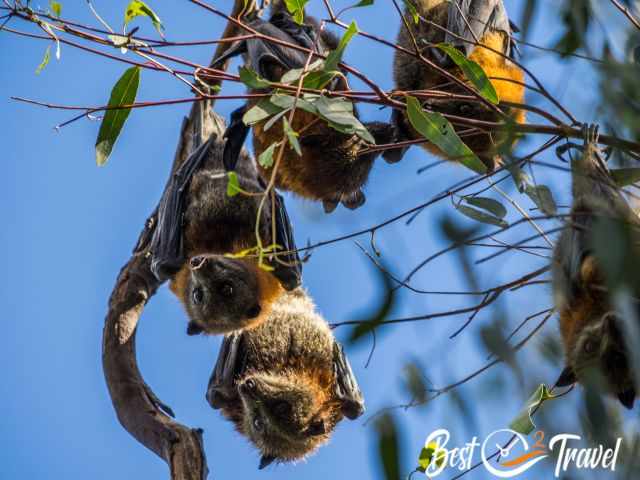 Watching these fascinating bats during the day and evening is an unforgettable experience. Continue reading to figure out the best time of the day and what else to do in Yarra Bend.
Flying Foxes During the Day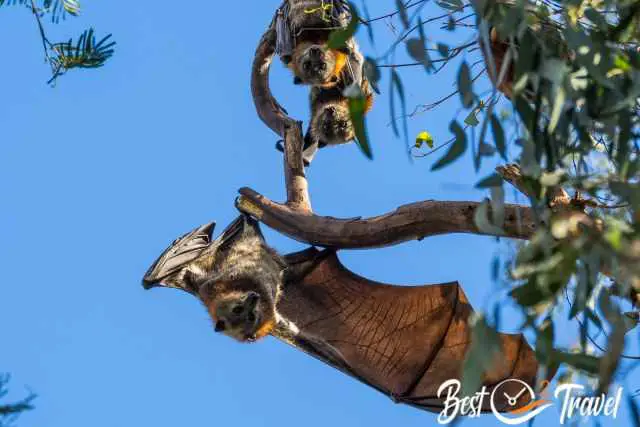 During the daytime, they roost upside down in the trees nearby the water. Like humans, the older bats have more experience, so they hang low in the trees, getting more shade, while the young ones are high up in the sun. They move their wings to cool down during the midday heat.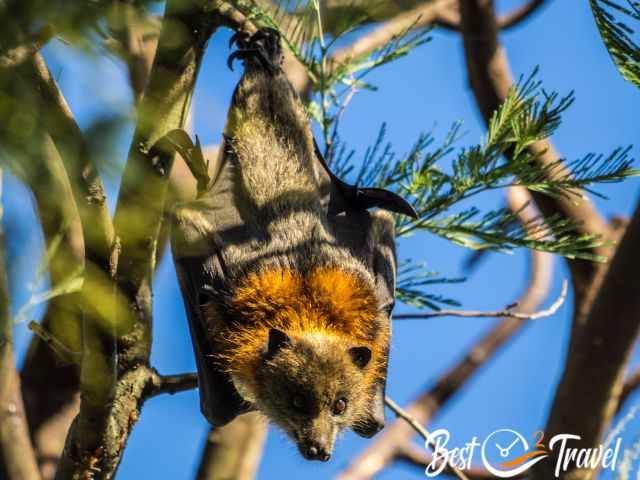 These bats are vulnerable to overheating; therefore, they choose this area because of the higher humidity and the colder air. Another reason, they need to drink water on hot days, so they stay close to a water source such as the Yarra River.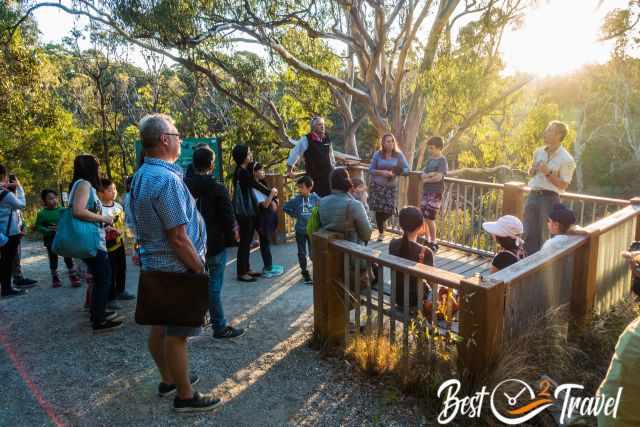 Next to the Bellbird Picnic Area is the Flying Foxes viewing platform (Google Maps Location). The Bat Colony Walking Trail and interpretive boards give tons of details about the flying foxes or fruit bats. You can watch the bats from different stops along this walking path. Although some of them are very close to the path, you should take a binocular or a goo. The young flying foxes often roost high up in the trees; the elder flying foxes are more experienced in using the trees' shadow at lower places.
Flying Foxes at Dusk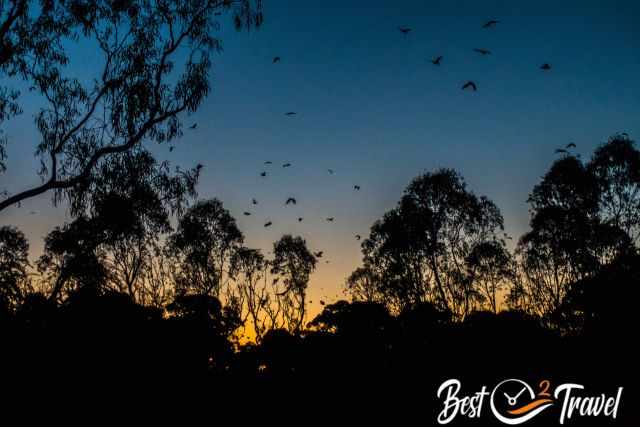 Flying foxes are nocturnal; at sunset, they fly out to feed on nectar, fruit, and pollen from many plant species. Typically they start flying out together if it becomes dark, which is spectacular and noisy. Preferably a day with a blue sky during the daytime and colourful sunset gives you the perfect experience. You may have to wait sometime after sunset before they start to leave the trees, and taking pictures is more difficult due to low light.
Flying Foxes - Fruit Bats Calendar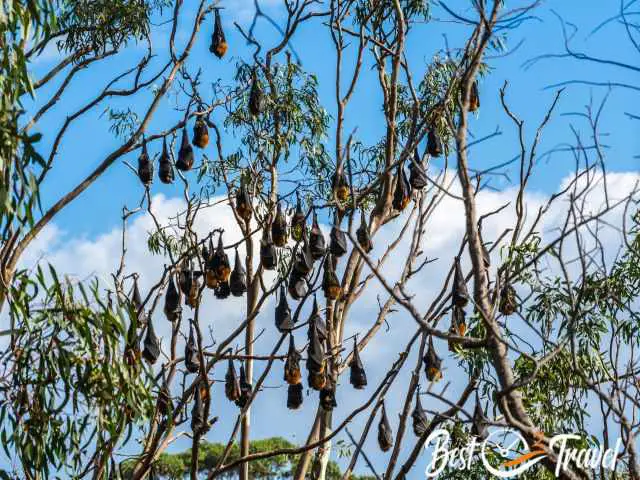 March and April; During the mating season, the colony can become very noisy as the males defend their territories. At the same time, the park can smell more intense due to the secretions from the male scent glands at the shoulders. He rubs this "perfume" on branches to mark the territory. After rainfall, the smell can become even stronger. The young ones are grown up, and the colony reaches the highest number of up to 70k
 After becoming pregnant, the females fly north towards Queensland, and only the older flying foxes stay in Yarra Bend Park. They migrate before the wintertime to warmer parts of Australia for feeding. The population then drops down to 5k-10k around April.
Late September to November is the prime birthing season. Pregnant females give birth, and the number of individuals in the Park increases again. The mother carries the young babies for 4-5 weeks until they become too heavy. Then the young ones hang in the colony's outlying trees waiting for her mother to return at dawn. At around 8-10 weeks, they start to fly and feed independently by about 12 weeks.
Yarra Bend Map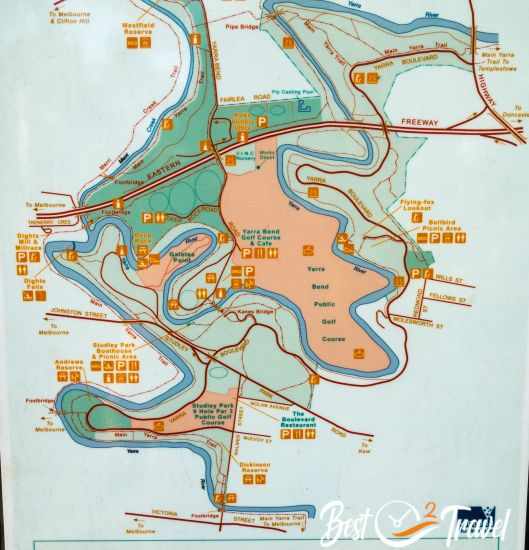 7 Fascinating Facts About Fruit Bats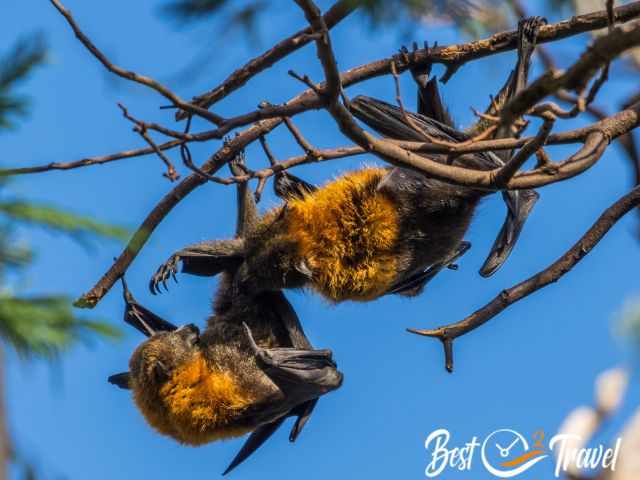 They have excellent night vision like cats - using eyesight, landmarks like rivers and smells
Endurance flights - wing structure is similar to humans, plus extended fingers.
Smelly - worst in spring and summer - to attract their mates
Feeding and roosting areas are completely different - often within a 50 km distance
Hanging upside-down is energy efficient for them.
They are able to swim - for drinking, they dip their bellies in the river to soak in the water, which they later lick.
These flying foxes are native to Australia and are very social, occurring in such huge colonies.
These are my recommended tours via GetYourGuide with 24 hours advance cancellation policy. Thx for booking via my website! With your support, I am able to provide all information first-hand. Tour prices are at no extra cost!
Location and Tips
Melbourne
Australia

The grey-headed flying fox is the largest flying fox family member and the only species permanent in southern Victoria. They are the second-largest species of bats in Australia and can weigh up to 1.1 kg with a wingspan of over 1 m. They play a significant role in regenerating native forests by pollinating trees and dispersing seeds as they move between trees and forests.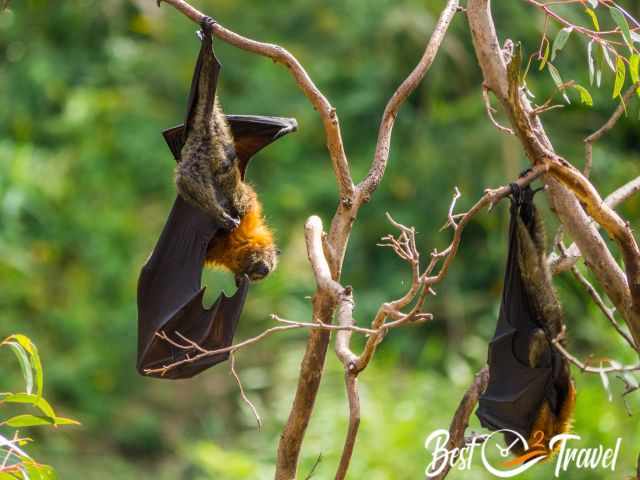 A single flying fox can disperse up to 60,000 seeds in one night! They play an important role in our future forests. Until the early 1980s, they were only occasionally seen in Melbourne. Over the winter of 1986, a few individuals stayed in The Royal Botanic Gardens Melbourne and established the first permanent colony in Melbourne.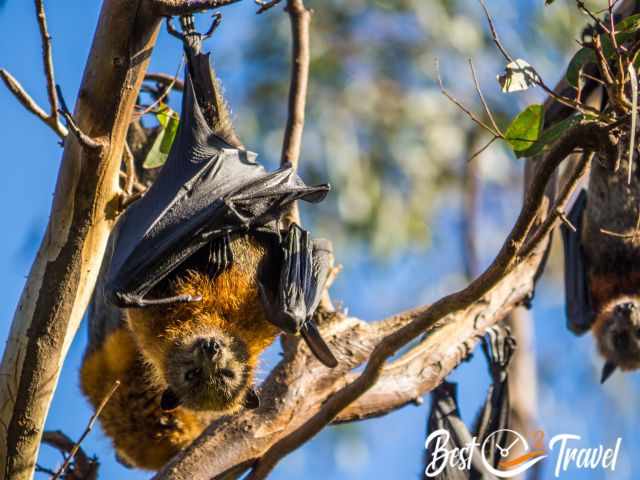 Until 2002 the colony occupied over 30% of 20.000-30.000 individuals of the Royal Botanic Gardens and damaged heritage-listed vegetation.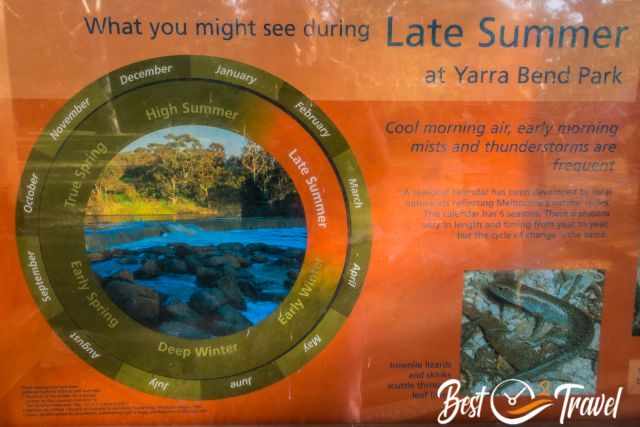 The establishment and growth of the colony in Melbourne is probably due to some factors:
Melbourne's temperature has risen at least 1.13°C over the past 20 years, with fewer touches of frost. As flying foxes are a sub-tropical species, the warmer temperatures in recent years suited them more.
Before European settlement, the Melbourne region had only 13 species of plants eaten by grey-headed flying foxes. Due to extensive tree planting in the last 50 years, the number of food sources raised to 87 species and shrubs.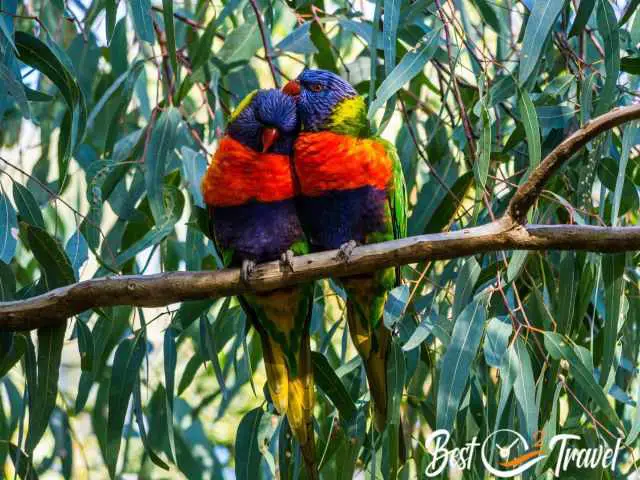 A project was initiated to relocate the bats to an appropriate area to protect the Royal Botanic Gardens. In March 2003, the project was successfully finalised, and the flying foxes got a new home at Yarra Bend Park.
Please do not approach flying foxes or attempt to touch them yourself. A small percentage of flying foxes carry Australian Bat Lyssavirus, which is similar to rabies.
About Yarra Bend Park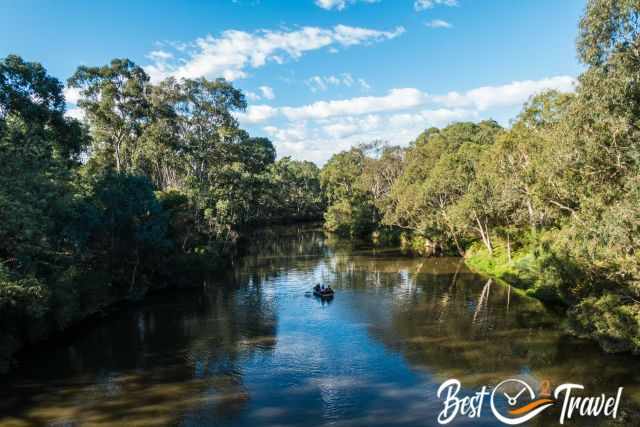 Yara Bend covers 260 hectares, of which half of it is bushland. You can find here a great variety of landscapes. Yarra Bend was combined with several other parks into one large area in 1929. It already got a reserve status in 1877.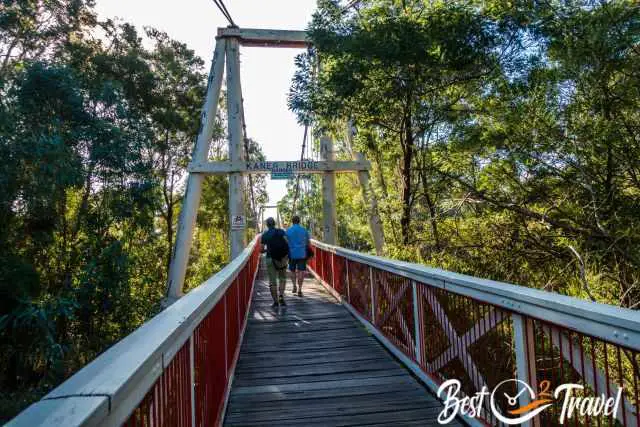 Roughly 1.3 million visitors come here each year, enjoying various activities. Besides the Studley Park Boathouse offering fine dining, four picnic areas are available in the Park, all with BBQ possibilities.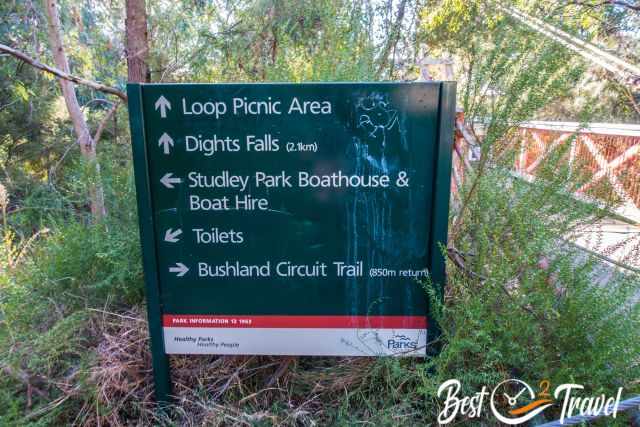 Yarra Bend Park is the largest area of natural bushland close to Melbourne. Besides the flying foxes, you can find steep river escarpments, open woodlands, playing fields, and golf courses. Walking, boating, canoeing, team sports, golf, picnicking, and bird watching are popular activities in the park. The walking trails are easy to moderate, and you can choose from 5 different trails: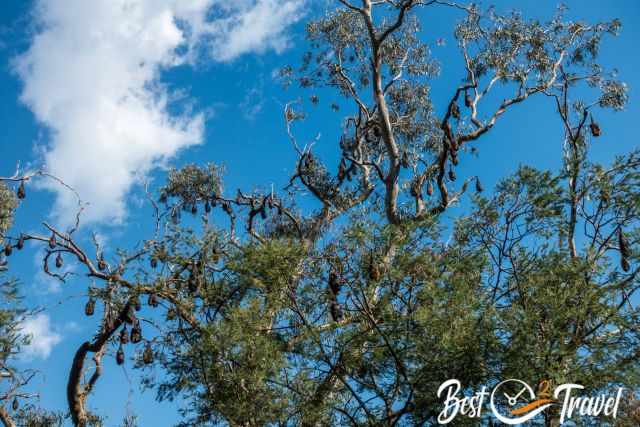 Bat Colony Nature Trail – 500 m, 20 minutes return
Bushland Circuit Trail – 850 m, 25 minutes return
Dights Falls Trail – 3.2 km, 1 hours return
Westfield Extension of Dights Falls Trail – 6.3 km, 2 hours circuit
Andrews Reserve Trail – 2.4 km, max. 1.5 hours return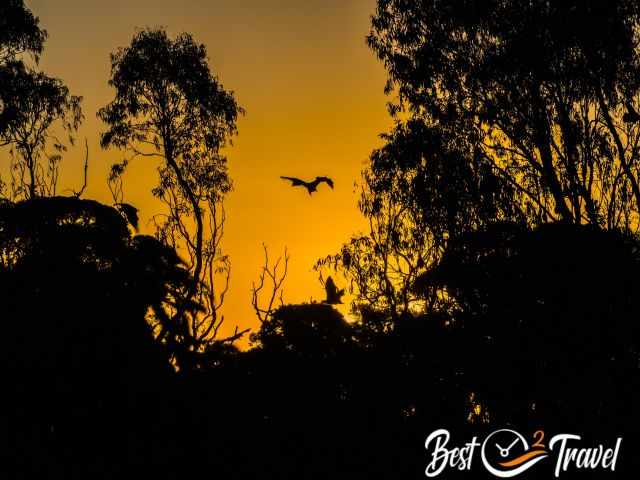 Picnic Facilities in Yarra Bend
Bellbird Picnic Area
Studley Park Picnic Area
Loop Road Picnic Areas
Westfield Picnic Area
Do you want to obtain the usage right for my images? Contact me, but I will take action against picture theft.