When Is the Best Time
If travelling the Great Ocean Road, don't miss this little jewel. Maits Rest is always worth to visit even in the rain. During summer, expect more tourists around midday. Nowadays bus groups make a stop here as well. Most visitors take a break here when driving the Great Ocean Road due to the close proximity. The busiest time is the summer, but mostly bearable, best visited in the morning or late afternoon.
Top Tip: Visit the rainforest in the evening. Bring a torch for the walk and watch the glow worms shining in the forest. That's like being in a fairytale. 
The rainforest walk got reopened in mid-2020. It was closed for months for boardwalk improvements and to raise and widen the trail because of increasing visitors. 
Weather
High rainfall throughout the year deep in the heart of the Great Otway National Park. Warmer and "drier" conditions from November to April, however, shower occur. Winter is the wettest and coldest season from June to August.
Don't miss out on my entire Great Ocean Road Guide - 3 Days Itinerary - Top Tips - Where to Stay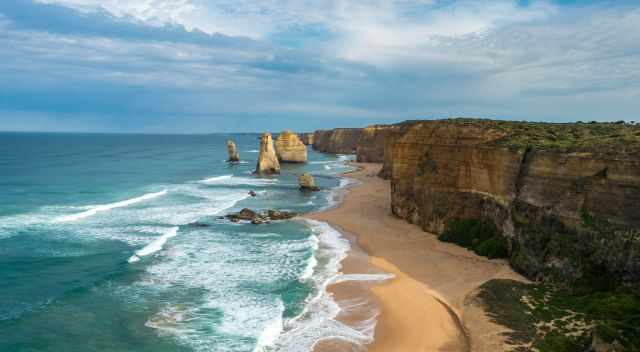 Great Ocean Road Small Group Tours
You can explore the Great Ocean Road by rental car or let other people do the work for you. There are excellent tours offered. 
Location and Tips
Great Otway National Park
Australia

Maits Rest named after the district's first forestry officer, Maitland Bryan. This rainforest has evolved over millions of years. The rainforest walk was opened in March 1993. Stunning cool temperature rainforest with huge tree ferns and giant myrtle beeches up to 300 years old. It's an easy self-guided 30 minutes loop walk and we felt like being in Tasmania. There is a lovely picnic area and even a BBQ. It's a great stop along the Great Ocean Road before the Great Otway National Park.
Nowadays Maits Rest gets more popular with day visitors and bus groups. If you want to dodge the crowds hike through the rainforest at Melba Gully. Google Maps Location