Hiking in wintertime and during heavy snow is a great outdoor recreational activity. It's nothing new; it started thousands of years ago as a mode of transportation. As passionate hikers, we discovered snowshoe hiking is a great winter sport in the mountains.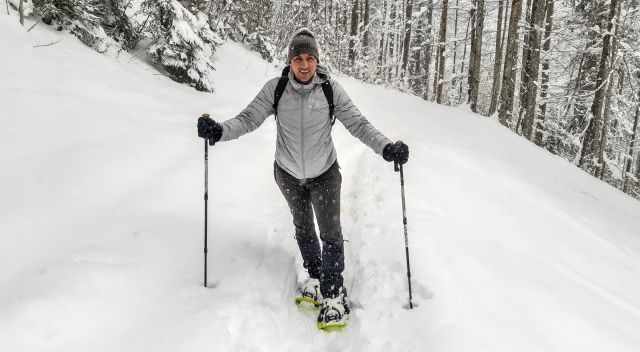 The benefit is you don't need to worry about expensive gear and high-priced lift tickets. It's easy as this - just take your regular hiking gear, exchange the plate of your poles to a bigger diameter and put some snowshoes on. With snowshoes, the contact surface is increased, and your weight will be better distributed. Especially if you walk through deep powder snow, you prevent sinking in.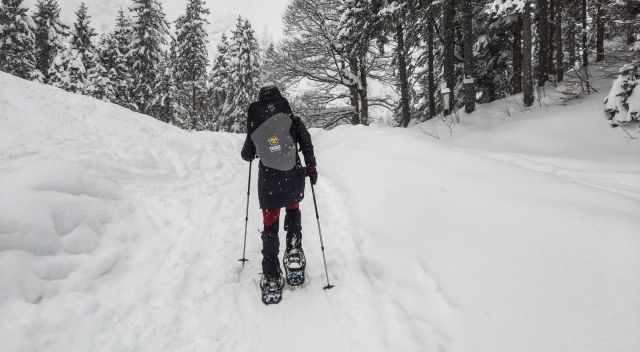 Not only hikers choose snowshoes for the ascend, but snowboarders also prefer them as a lightweight option to walk uphill and enjoy the powder snow downhill skiing experience, which is usually not accessible.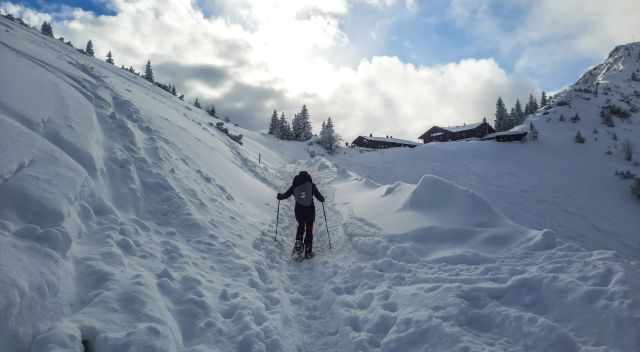 What Is the Right Snowshoe for You?
Depending on your experience and the usage pattern, you may decide between shoes with an aluminium frame or composite deck.
There is a number of important factors which come into play when choosing the right snowshoe. Usually, snowshoes are categorised for different terrains: backcountry, day hiking, or trail walking usage. They come with different weights and crampons. User weight typically refers to the total weight of the user plus anything they carry, such as a backpack or equipment. Powder snow may require a larger snowshoe.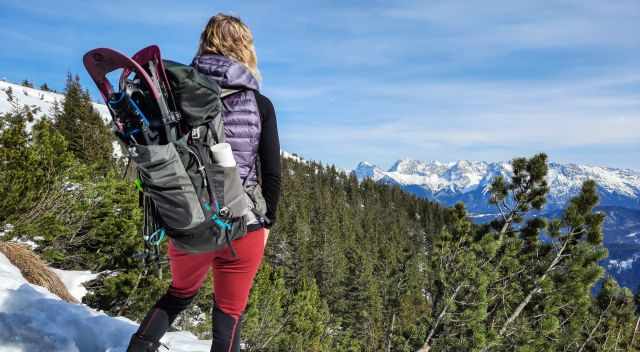 The rotating toe cord limiter articulation system prevents an over-rotation and the tail of the shoe to drop. It's easy to walk the same distances and elevation as without them. They roll very naturally from heel to toe while absorbing impact to reduce stress on joints.
The easy-to-use BOA® Closure Fit System makes releasing and closing simple. We used the snowshoes the entire last winter with our Icebug winter boots.
The great Viper™ 2.0 carbon steel toe crampons provide outstanding traction and substantial grip on all terrain.
Going uphill is supported with a heel lift.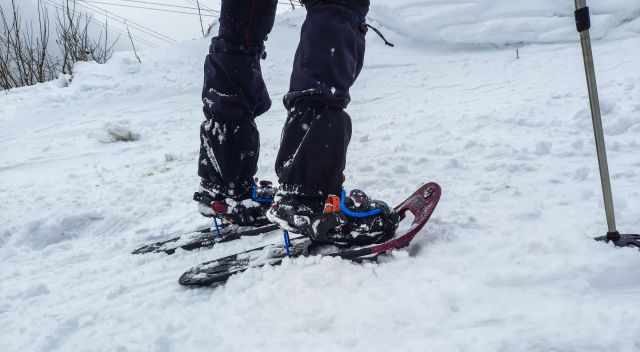 In case of less deep snow and firm icy ground, we often take our crampons with us. They can easily be put on your hiking boots or trail running shoes and give you perfect traction on ascends and descends. They are available in different sizes (from small to x-large), and you need to choose the right size depending on your shoes.