When Is the Best Time
Bettys Bay and its penguins are a hidden gem like Simon's Town 20 years ago. The penguins and the bay are still not popular it's rarely busy here.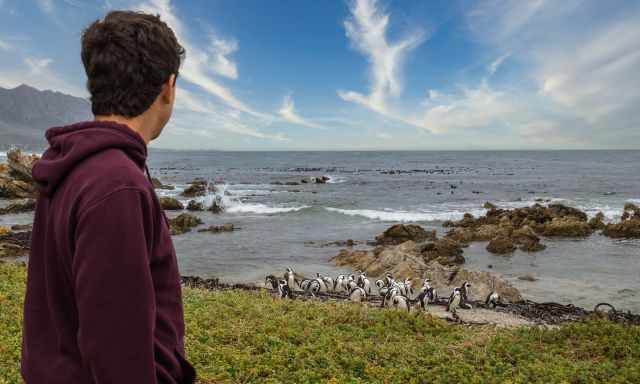 Actually, Betty's Bay is called the Stony Point Penguin Colony, but this is a not well-known name for them.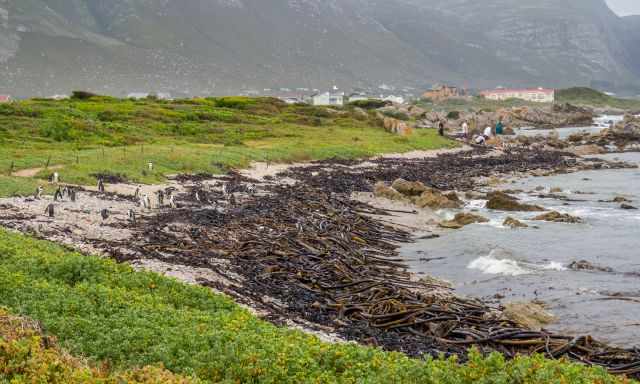 The views in Bettys Bay are beautiful on a clear day. A part of the penguin colony is protected by Cape Nature Kogelberg, but these cute little guys don't care about that. Plenty of them have their burrows and nests outside the reserve.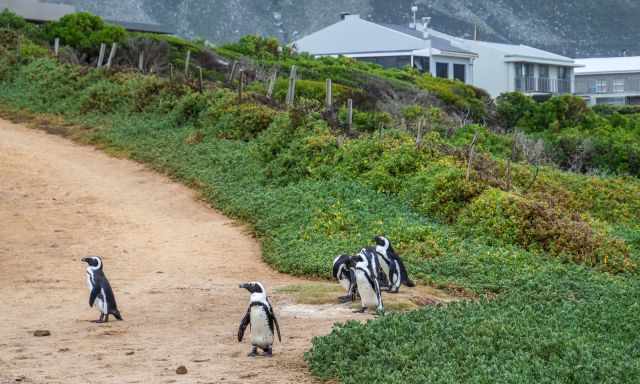 Usually, there are always penguins around entertaining tourists and locals alike.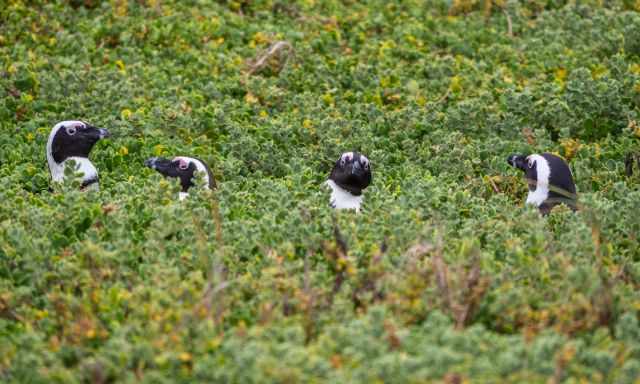 The best time to watch plenty of the African penguins is in the late afternoon when they return from foraging up to 20 km out in the sea.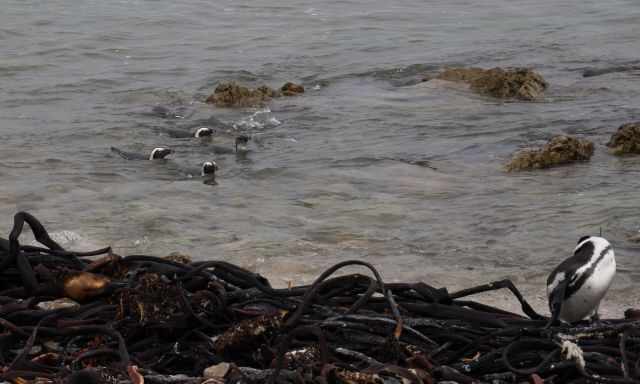 The best months are from November to August. During September and October, there are fewer penguins to spot in the bay.  They are foraging at sea for the strenuous moulting season which lasts roughly three weeks. 
Opening Hours and Entrance Fee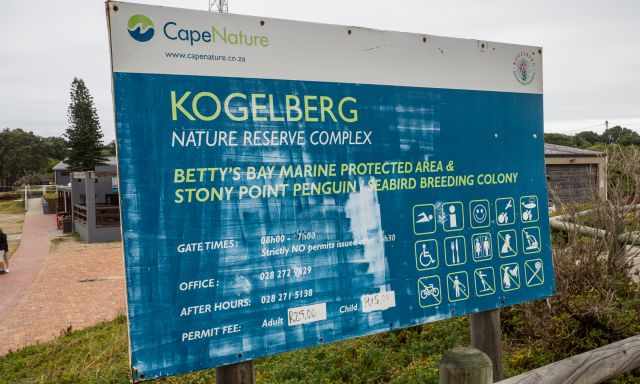 Usually, from 8 am - 4 pm, and in the summer until 5 pm.
Adults R 25 and children R 28
It is worth visiting and paying the fee to support the conservation efforts for the endemic South African penguin.
Weather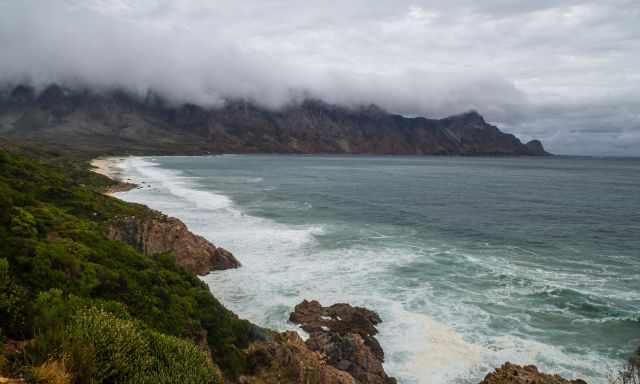 Best weather conditions with very little rainfall from October until March. Most precipitation is from May until September. The sky is frequently overcast or it is even foggy.
Self-Catering Accommodation Bettys Bay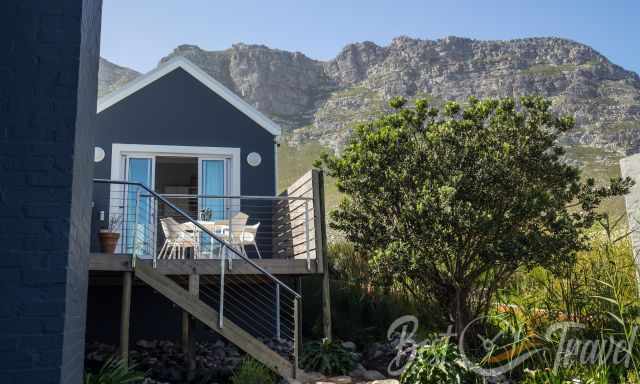 We loved staying at Bettys Bay exploring the area around our wonderful accommodation. We spent four nights at Kalliste and this was definitely too short. We rarely experienced such an awesome and quiet location next to the sea. Our hosts were fantastic - the house was top-notch; one of the best stays in our life.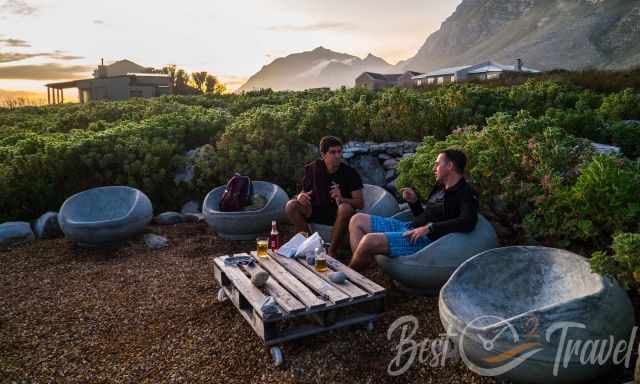 Location and Tips
Kleinmond
South Africa

Betty's Bay is less popular and crowded than Boulders Beach. It is located at the Stony Point Nature Reserve near an abandoned whaling station. The whaling station was closed in 1930, the penguins started to breed here, and it became a conservation area.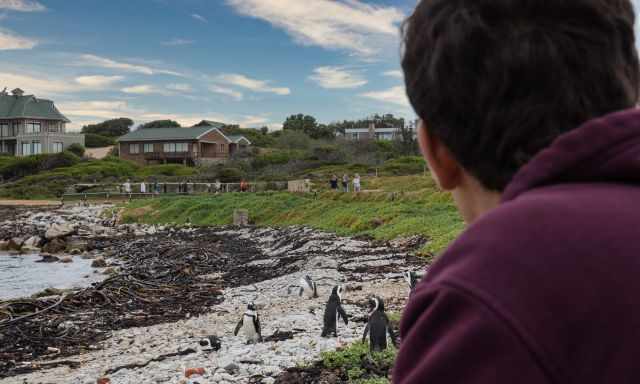 We were in Betty's Bay already multiple times and always spotted the endangered African penguin. A lot of visitors arrive here by accident because of a penguin sign in Kleinmond.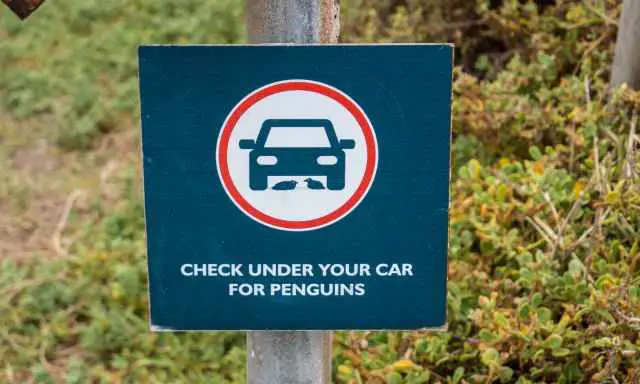 There is ample parking but be careful when you are leaving. Penguins may sit under your car.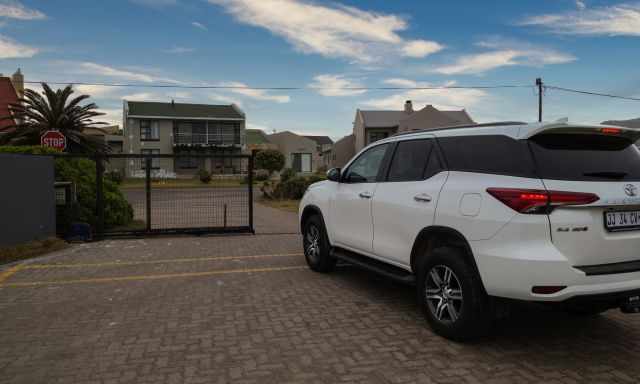 The entrance gate opens and closes automatically to prevent penguins are leaving the area and getting hit by a vehicle.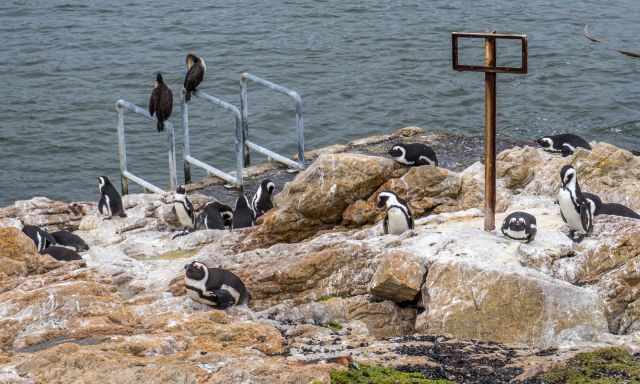 Even a café next to the parking lot is available, also clean facilities, and the Nature Reserve entrance is to the right.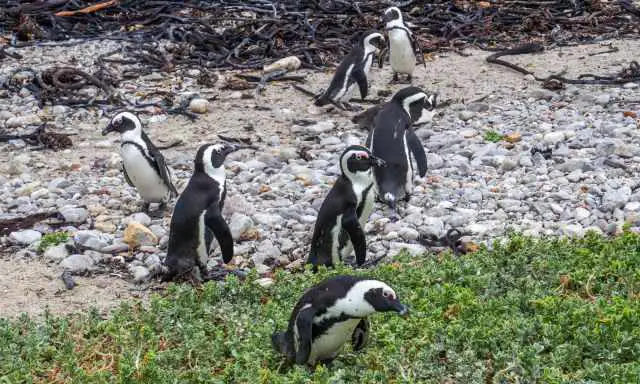 There are penguins along the entire coast also to the left. The coastal walking path is crossing the penguin's route to their burrows.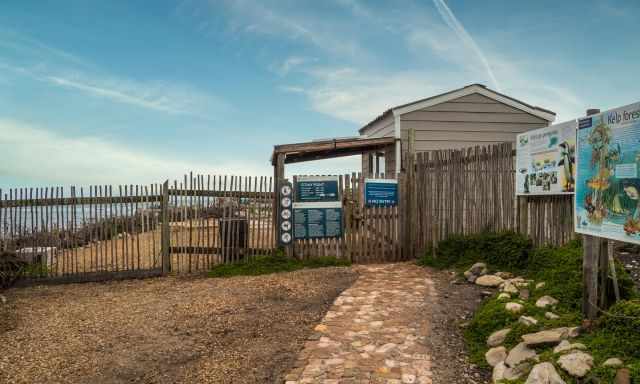 The Nature Reserve closes the gate to Stony Point pretty early but not the parking. Only once we were in time to enter the protected zone.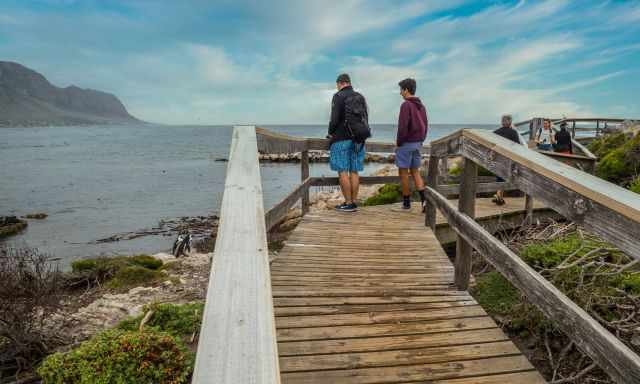 It's a 500 m long boardwalk leading above and along the African Penguin nesting area. Benches were installed for the visitors to observe the penguins and to enjoy the beautiful scenery. It is worth to pay the entrance fee to support their conservation efforts.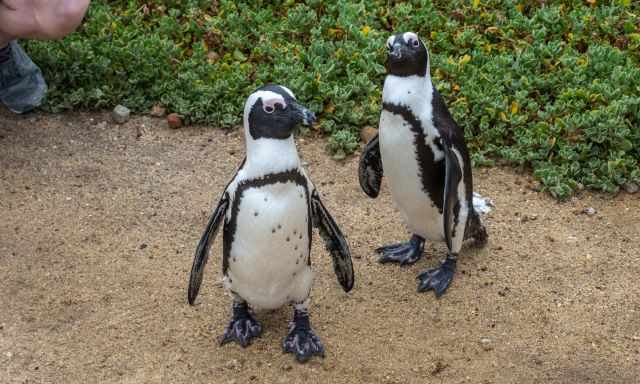 Please, respect distance, we are intruding on their home and they are close to extinction. I hope they will be still around in 20 years but the prognosis is gloomy.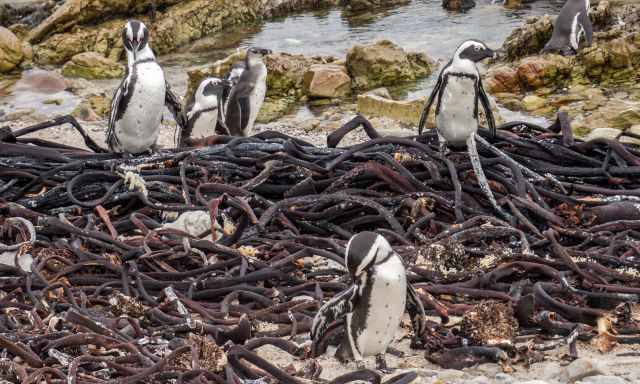 The current African penguin population in Namibia and South Africa is at about 2% of the historic population just a hundred years ago. The penguin numbers are declining except for Boulder Beach which is stable. Only 170.000 penguins are left, which is 10 % of their population 50 years ago. These penguins are endemic to Southern Africa.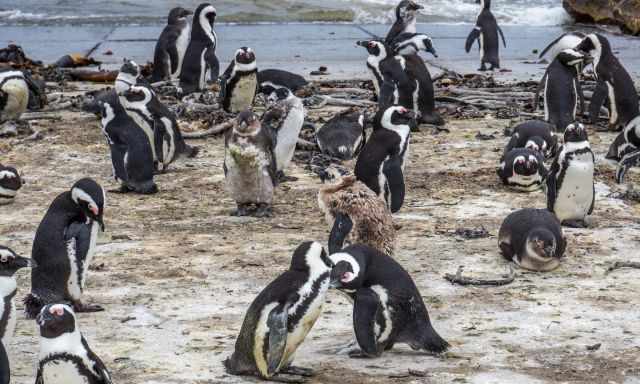 The penguins have a harder time here than at Boulder Beach. More than 700 of the penguins were marked with microchips after their release here. They study and monitor these penguins at Stony Point. These data are valuable insights about their entire life their cycle for their long-term survival.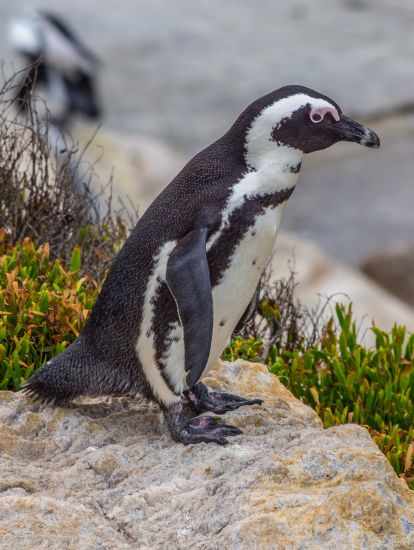 These cute guys weigh up to 3 kg and mate for life. They always return to the same nesting site for up to 15 years. Unfortunately, they have an endangered status.