When Is the Best Time
The whale watching season starts in November until the end of April. The very best months are March and April for blue whale sightings. The sea is calm in the morning and rough in the afternoon. The whale watching tours start very early in the morning between 6 latest 7 am. May to October whales can be spotted, but less in number and the sea can be rough. However, booking is possible at low season, give them a call view days in advance. Be aware May, and June is also the worst time in the monsoon season.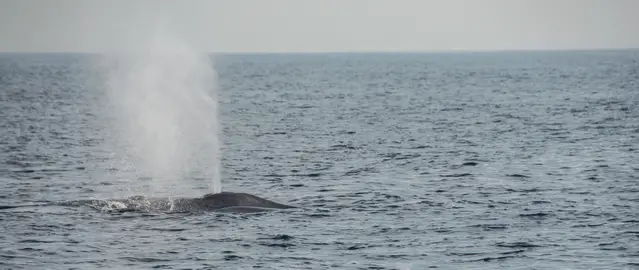 At the peak season, the chance for sightings is 90 %. We went there in January and spotted one blue whale a couple of times. We got told that they sometimes spot up to eight in one day. Another good option is Trincomalee from June to October with best sightings in August and September.
Where to Stay in the South
There is a vast variety of hotels, but an immense difference in what they offer. Not each hotel has a beach. Many hotels and guesthouses are directly located on the main street. This causes much noise already early morning. Therefore, check the location before you book accommodation. I know this area quite well. Our top recommendations are the Villa Saltasia and Villa Oceane (via booking.com with low price guarantee!). Both offer an outstanding location and service. If you travel on a low budget check out the Coastal Villa Mirissa. It's more a B&B, and it takes roughly 10 minutes walking to get to the beach. Bookmark the links to save time and money if you don't book now. 
Location and Tips
Mirissa
Sri Lanka

There is a 90 % chance of a blue whale sighting at the peak season. Sri Lanka is famous for the giant blue whale. It's the largest animal on earth and ever known to have existed. They were hunted for their massive amount of blubber almost to extinction until they finally got protected in 1966. Blue whales are up to 30 meters long; the record is even more than 33 meters. They migrate around Sri Lanka almost all year with a peak in the south in March/April and August/September in the northeast. You may also spot sperm whales, dolphins, manta rays, turtles; you never know. Nature is not predictable.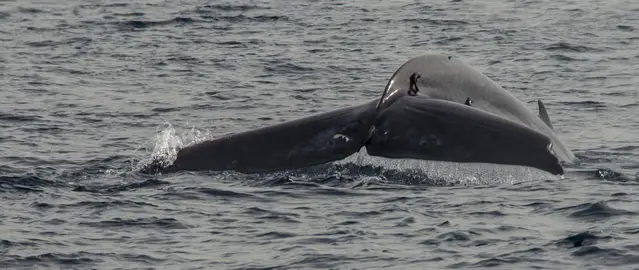 A trip lasts on average 4-5 hours but can be even 7 depending on the success of a sighting. The sea can be a little rough even on the calmest day. It is a long-time sitting around, and people may get seasick. We recommend these trips for wildlife- and nature lovers. However, sightings are not predictable, but it also happens that several blue whales are spotted. Before you book a whale watching tour; check recommendations (like our tibs above in the tour section) about the different tour operators first. Some overload the boats and don't respect the distance. Instead, they disturb the whales, and unfortunately, they dive deep and disappear. This is pretty annoying. We experienced this on our blue whale trip. Nevertheless, it was such an unforgettable experience.
Facts About Blue Whales
Status: endangered
During the whaling period, 99 % of all blue whales were killed
Population estimated at 10-20 thousand
On average around  24-30 meters/80-100 feet long, females of the same age are bigger
Weight on average 100 up to 140 tons and more
Lifespan around 80 years
Mainly feed on krill
Usually, they swim alone, or in pairs, sometimes in small groups
Weight of a baby blue whale is already around 3 tons