When Is the Best Time
Addo is a year-round destination just an hour's drive from the Port Elizabeth (PE) airport. Many visitors fly to PE from Cape Town and drive back along the Garden Route or vice versa. The best game viewing months are June to September. Due to the massive expansion of Addo and the park is still growing; you should bring plenty of time for the different sections to explore the rich biodiversity. Continue reading my full seasonal guide and what you may see along with the different loops in Addo, and check out my Table of Contents: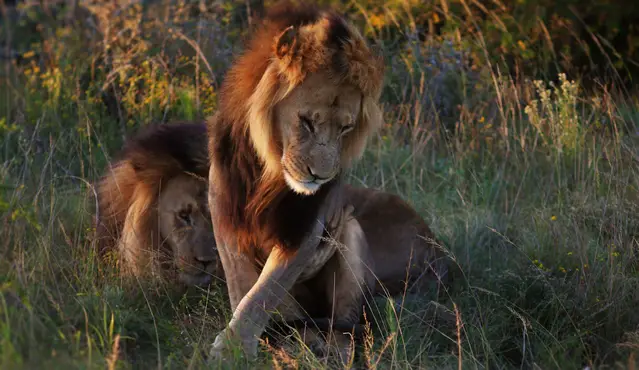 The best time for the main Addo National Park is the driest time of the year, from May to September, when elephants gather in numbers around the waterholes. During these months, day temperatures are pleasant, and nights are cold. This is the low season, and the park is quieter. There are slightly more visitors during the summer holidays in Europe in July and August. However, Addo is always fascinating, especially during rain in the summer.
Birding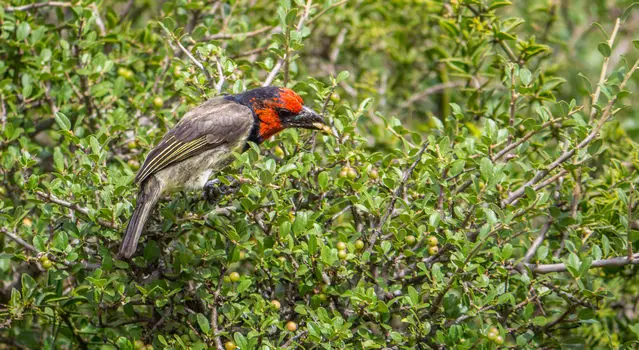 From October to March, migratory birds arrive from the north, particularly in the Zuurberg section like the European stork. Overall there are more than 400 different species of birds in the Greater Addo National Park. More information about birds in Addo.
Weather and Crowds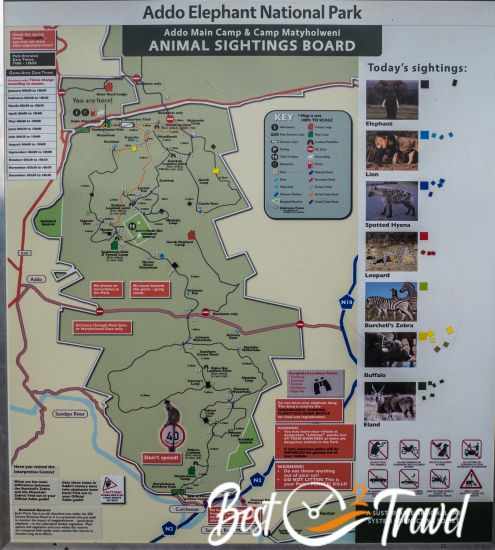 The seasons in Africa are not comparable to those in the northern hemisphere. Summer and winter last longer, while spring and autumn are very short. The climate here is different. Winter days are usually pleasant, more like spring temps. Overall, it's drier; South Africa was suffering a drought in 2018.
Spring (September)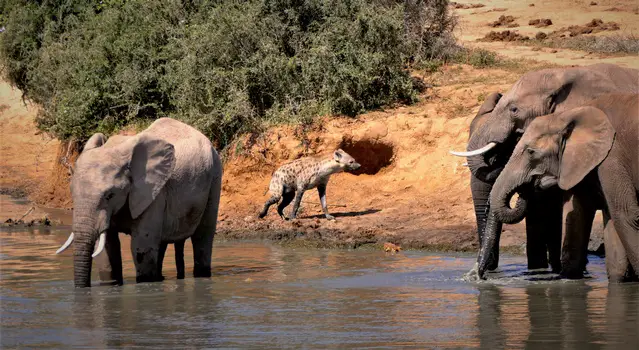 September is one of my favourite months. Although the morning and evening are still cold, the day temperatures are pleasant. It is not too hot, and the game is easier to spot. It is the end of the drier season, and wildlife depends on the waterholes. The first babies get born easy prey for the predators, which increases the chance of spotting them. September is the shoulder season. It's not too crowded, and accommodation prices are lower.
Summer (October-March) – Wetter Season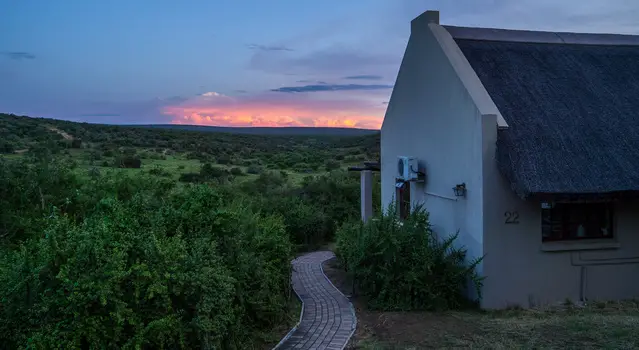 The morning and evening are lovely, but during the day, it's unpleasantly hot. The wildlife is resting and difficult to spot at midday. During summer, more precipitation occurs, but it seldom rains for days. There are two precipitation peaks; February/March and October/November. It is more often overcast, and thunderstorms build up in the afternoon. Day temperatures can reach 40°C while nights are cooling down below 20°C.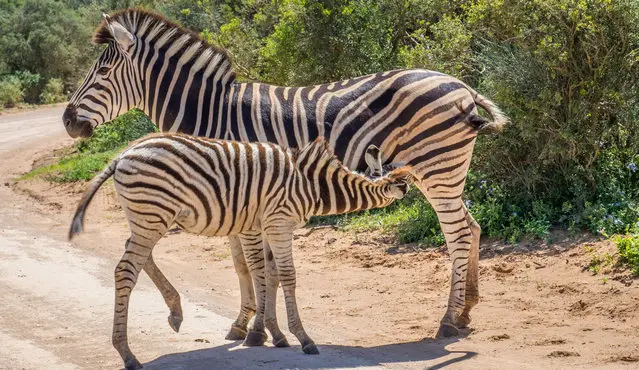 During October, many animals give birth to their young ones. This causes an increase in predator activity and increases your chance of spotting lions and hyenas. Due to the increasing rain, wildlife does not depend on human-made waterholes. You spot fewer game active and drinking. Rain can always occur. If it is raining in summer, the game is no longer hiding at midday. Addo is malaria-free; however, because of the high temps and rainfall, take precautions against mosquitos at dusk. Mid-December until the end of January is often super busy.
Autumn (April)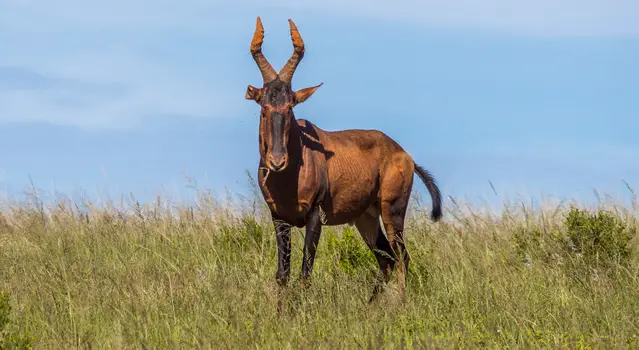 Decreasing precipitation in April. Day temperatures are getting more pleasant, still, around 25°C and nights are cool. It's getting quieter in Addo; discounts and special rates are offered.
Winter – Drier Season (May-August)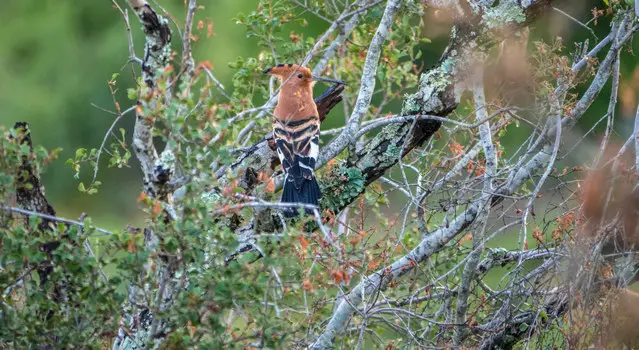 Days are pleasant, usually with a clear sky. Day temperatures can reach almost 20°C from June to August, but nights can be near freezing. Occasionally, cold fronts occur in the winter. The morning and evening are chilly, but it works well with a softshell jacket during your self-guided game drive, but it's a little cold in open safari jeeps. Although the winter is excellent for game-watching, it is the low season. Special rates and discounts are offered for many accommodations.
Gate Times for the Addo Game Area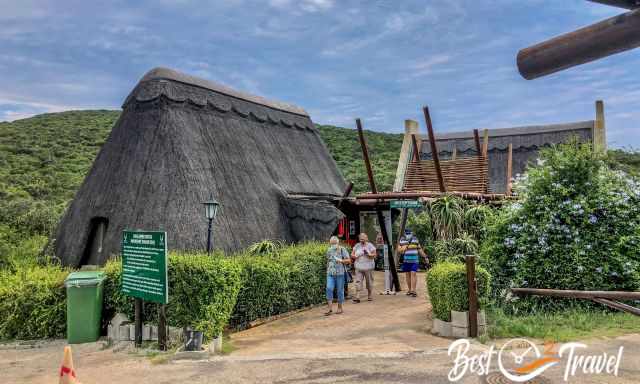 In summer, the gate is opened before sunrise, but very few people get up that early. Unfortunately, gate closure is already one hour before sunset. It is prohibited to drive through the park in darkness.
Oct-March 5.30 -18.30
April-May 6.00 - 18.00
June-July 6.30 - 18.00
Aug-Sep 6.00 - 18.00
Entrance Fee Addo 2023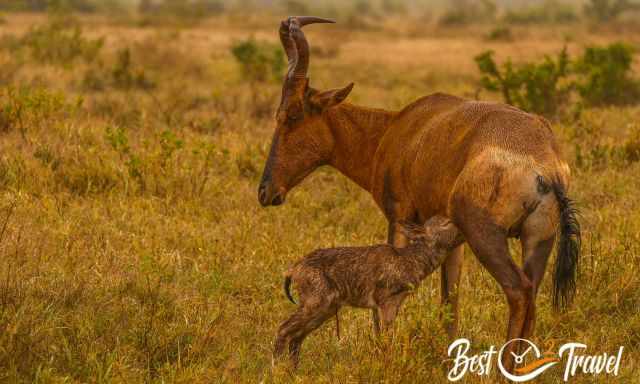 Prices are for adults, children pay half. However, depending on how long you travel through SA and which parks you like to visit, it may make sense to purchase the annual wild card.
South African Residents ZAR 94/47 kids
SADC (Southern African Countries) ZAR 188/94
Foreigners (All other countries) ZAR 376/188
Accommodation Tips Addo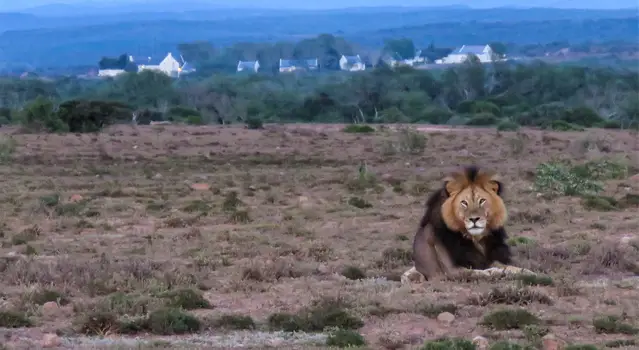 There are two large male lions in the Nyathi section of Addo. Therefore, our top accommodation tip is River Bend Lodge. It's a bit pricey, but it guarantees an excellent stay and private game drives. The game drives are not included in the price but are utterly worth booking. The lodge has its own private area and waterhole. I highly recommend ranger Christiaan not only for the big five but also for birding. It's all included at Riverbend Lodge with lots of privacy. Just eight rooms are available.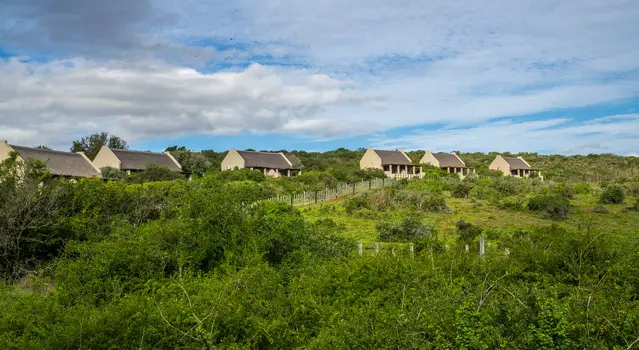 Our budget tip is the Addo Main Rest Camp, which has different types of accommodation. Most of them are for two people, and some chalets are for three or four people. These are basic self-catering cottages, nothing spectacular, but beautifully located. A caravan and camping area also exist. Addo Main Camp types of accommodation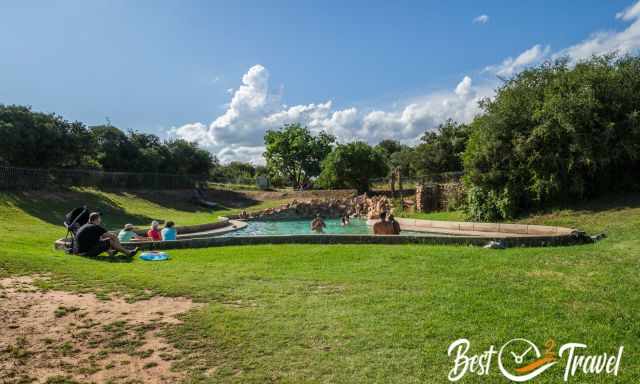 Overall, plenty of accommodations are offered outside and inside of the park; camping in the wild, basic self-catering cottages and five-star luxury lodges. To get the most out of your visit, stay inside the park: early booking is advisable, and you might hear roaring lions or laughing hyenas at night. Lodges inside and around Addo
Addo National Park of the Big 7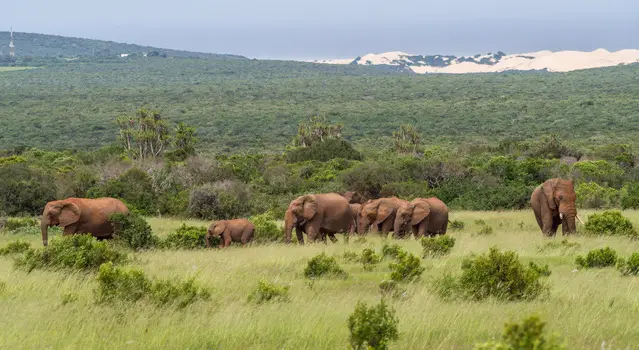 Addo is the third largest National Park in South Africa. It is called the National Park of the "Big 7"; the Big Five, and furthermore, the southern right whale and great white shark. The park got extended with Vape Padrone, Woody Cape, and Colchester south of Addo.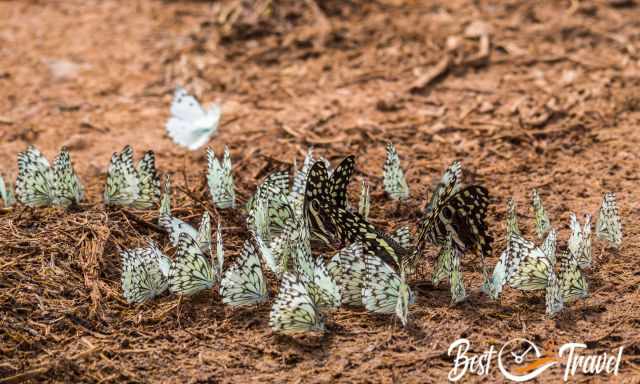 These sections protect coastal areas and dunes like the Alexandria Dunefield. The dunes can reach a height of 140 meters, which you can see in the back in the photo above. Explore this fantastic dune system on the Alexandria Hiking Trail. It's a 36 km long circular trail that takes two days—more information and booking through SanParks.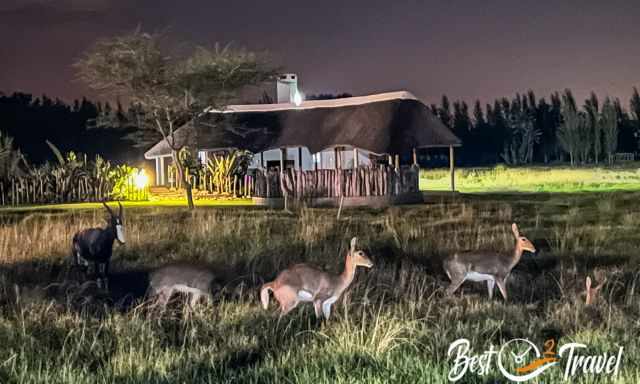 North of Addo is the Nyathi section. To enter this outstanding part of Addo, you have to stay either at the River Bend Lodge or Nyathi Rest Camp. The luxury Rest Camp is operated by San Parks. It was opened in 2017.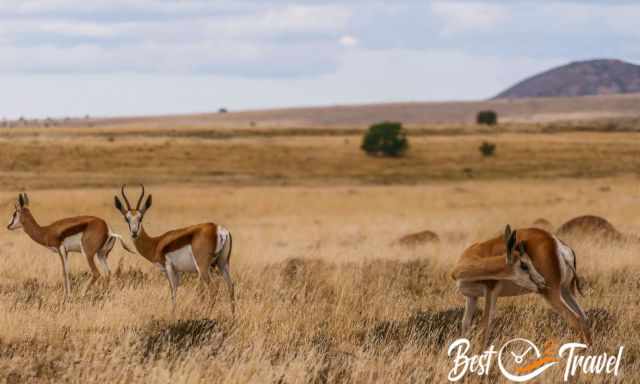 Next to Nyathi are the Zuurberg Mountains and the Darlington section. The Zuurberg Mountains are at an elevation between 250 and 970 m above sea level. The mountains experience more rainfall than the main Addo park. Hippos are found in the Zuurberg section of the Sundays River only. The area around the Darlington Dam, which is located in the arid Nama-karoo, is home to the black rhino. The most popular accommodation is the Zuurberg Mountain Village with an excellent view on top of a mountain.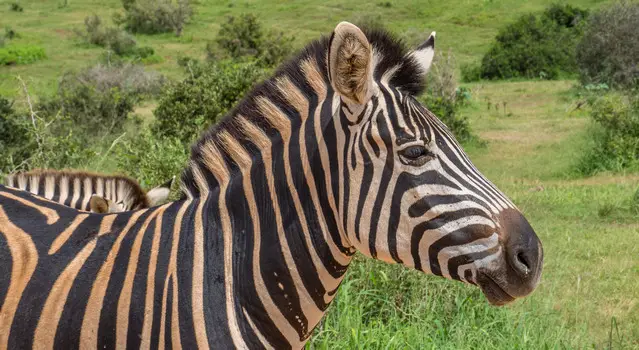 More than 200 km to the north the park is extended by the wonderful Mountain Zebra National Park and Camdeboo in the desert next to Graaff-Reinet. The Mountain Zebra was established on farmland in 1937. The park is home to over 750 mountain zebras and a huge variety of other wildlife like Oryx now.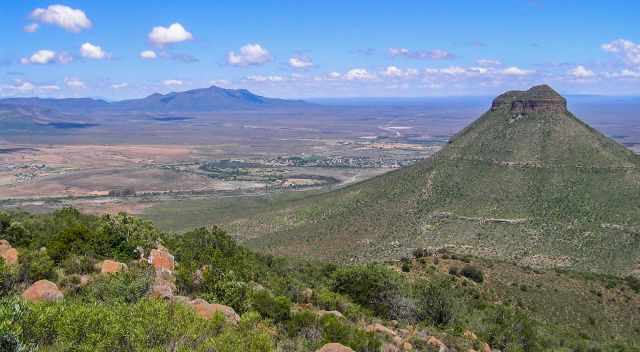 Most famous is the Valley of Desolation, with its dolerite columns just west of the main town of Graaff-Reinet. It's an outstanding area for hiking. There is lots of wildlife to spot, but only when the dam is full of water and not dried out. Usually, thunderstorms and rainfall occur in the summer, with its peak in February and March. However, it's hot during summer; temps can reach 40°C. Therefore, late summer and winter with temps below 30°C (April-Sep/Oct) are the best time for the Valley of Desolation. Tip: Watch the spectacular sunset from the dolerite columns.
Self-Driving Safari Guide for Addo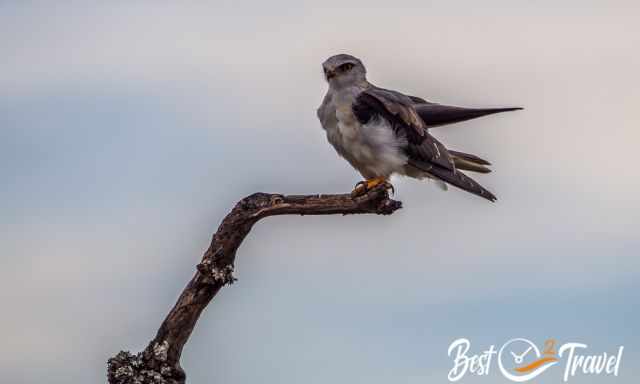 The mentioned locations are from north to south. We already spent three times a couple of days and also our friends who provided some of the pictures. If you just come for a day, you are not able to explore all roads and loops. For a better understanding of Addo, check out this map: Maps of Addo Elephant National Park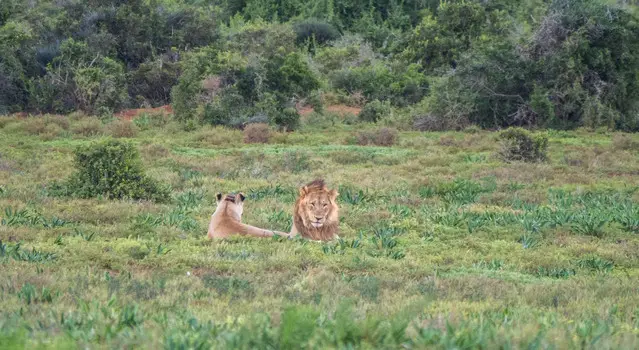 The Nzipondo Loop and the Woodlands are close to the Nyathi section to spot lions, which we did one evening.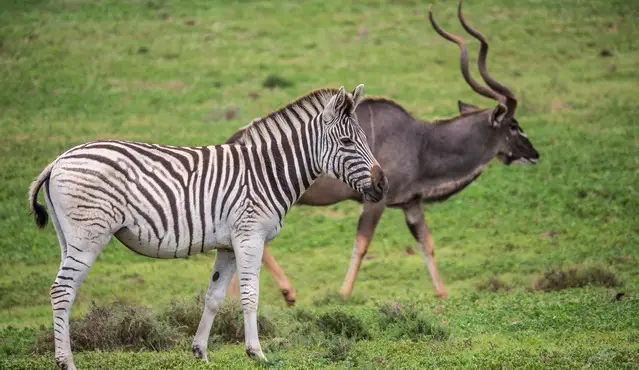 Gorah Loop is fantastic for an afternoon self-guided game drive. It's primarily open grassland, therefore, wildlife can be spotted easily.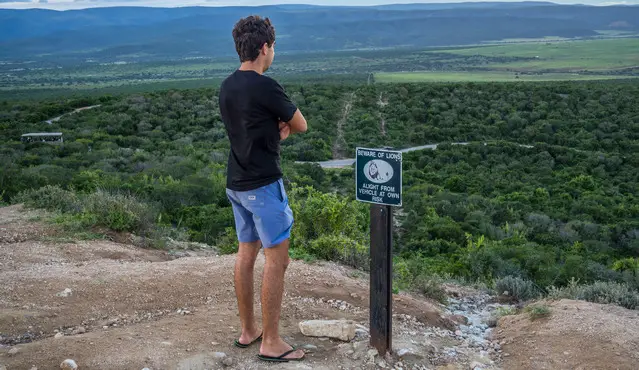 Definitely make a stop at the Zuurkop Lookout Point. It's allowed to get out of the car, however, be aware of lions.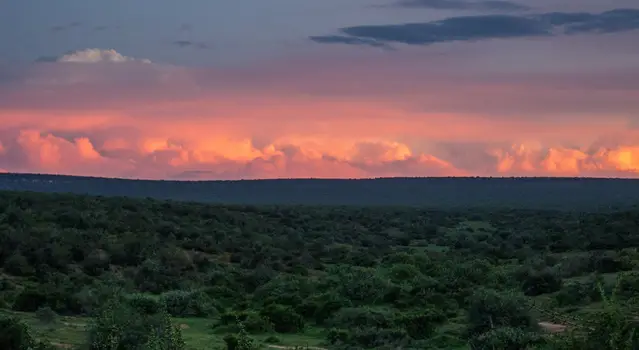 The Kadouw Lookout Point offers excellent views of the park as well. It's worth the short detour. We combined the outlook with the beautiful Mbabala Loop.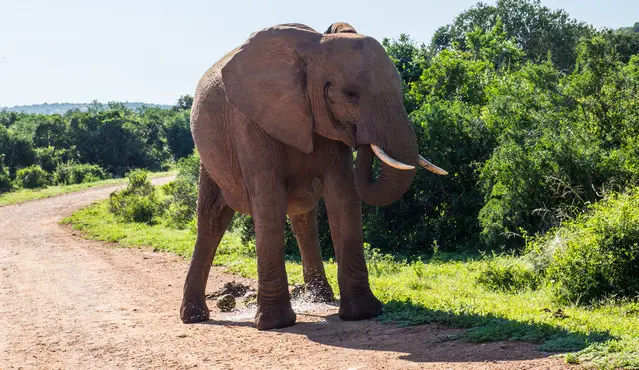 The Rooidam is always worth having a look for hyenas. You can continue from here to Hapoor Dam, but it's a subtropical thicket only. You may bump into elephants, but it's a narrow dirt path and difficult to pass. It's almost impossible to spot other wildlife.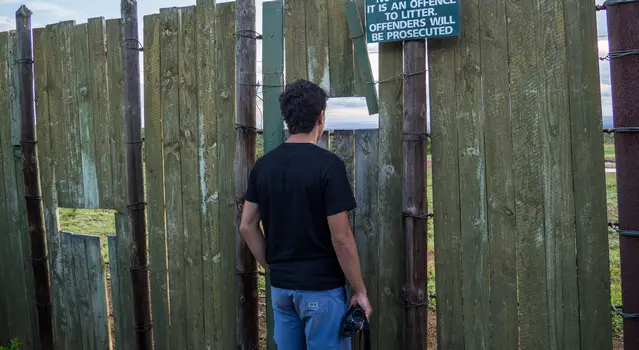 For a closer look at the Addo vegetation, make a stop at the Spekboom Hide. It's a beautiful, fenced short walk through a subtropical thicket to the hide. From here, you may spot wildlife.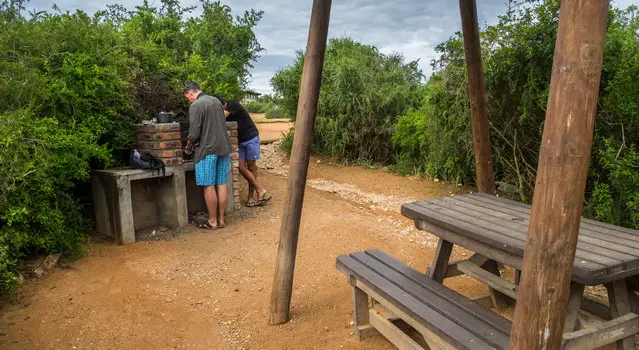 Jack's Picnic Site is the only place inside Addo for a break, and it has exceptionally clean restrooms. On the first day, we prepared our breakfast here after hours of game driving from the early morning onwards. The next day, we heated our lunch. This allowed us to explore the Colchester Area in the south afterwards.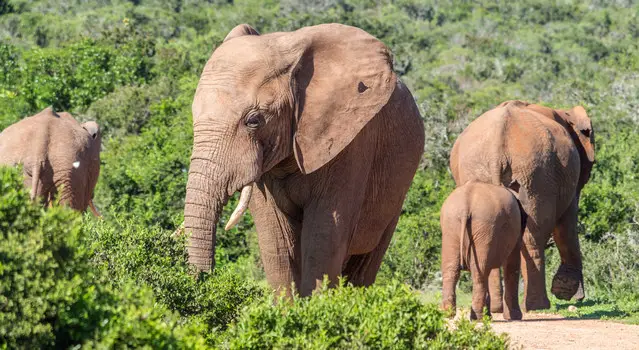 To spot a high number of elephants, try out Harvey's Loop. It's a narrow dirt road which leads mostly along thicket.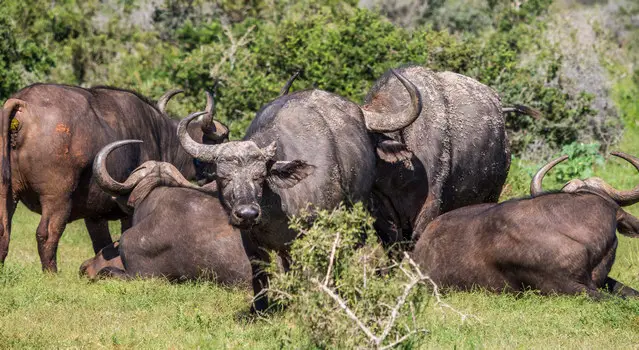 We loved the Ngulube Loop along open grassland. We spotted a herd of buffalos, secretary birds, many different antelopes, and obviously elephants.
Vukani Loop is also nice and has a good mixture of the thicket and open grassland.
8 Facts About the Greater Addo Park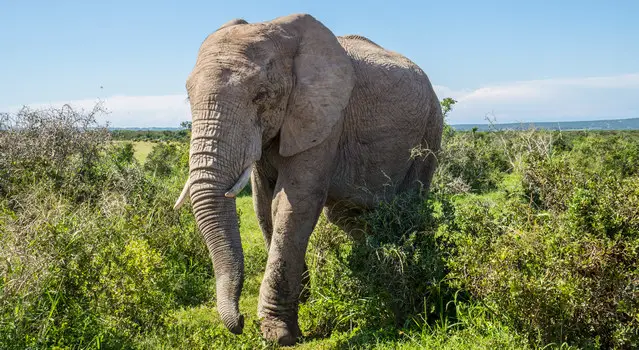 Addo was established in 1931 to protect the eleven remaining elephants.
It is a big success, with more than 600 elephants today.
However, due to the isolation and the small remaining population, eight elephant bulls from Kruger were introduced into the park.
This created genetic diversity for a strong and healthy population. These remaining two bulls are bigger and more dominant than the Addo ones nowadays.
At the end of 2019, three elephant bulls from Tembe Elephant Park were introduced to achieve a richer genetic diversity. Tembe elephants are famous for their large tusks. Tembe is a reserve in Maputaland, KwaZulu-Natal, close to the border of Mozambique.
The Cape lion is extinct because lions were introduced from the Kalahari more than ten years ago.
Addo is huge, with 1.640 km² and the best place in Africa to watch elephants close.
Unlike Kruger, Addo is malaria-free!
How Many Days Are Needed for Addo Elephant?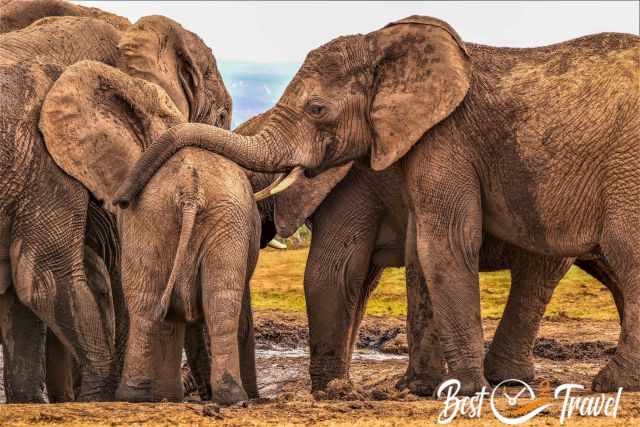 I highly recommend 2-3 full days in Addo Elephant National Park. Due to the extension, you can easily spend a week in this area. Each day is different in such game parks. You never know what comes after the next bush of curve. Of course, you already see plenty of animals just during one drive however, you are a guest in their natural environment, and nothing is predictable. We have already visited Addo three times in different seasons and have never been disappointed. 
Facts About the Flightless Dung Beetles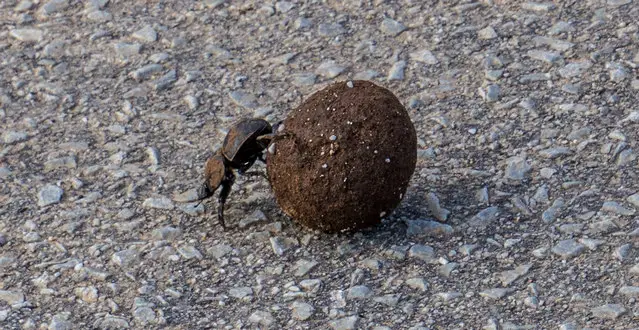 Addo is also popular for one of the smallest animals; it is home to the largest population of the flightless dung beetle. These beetles are endangered and protected by South African law. They are the king of the road; don't drive over one of their dung balls or pads instead of drive around. One dung pad can at least feed 30 beetles. The dung is used for food and reproduction. The food balls are eaten by adult beetles, while the brood balls are almost twice the size. The female lays just one egg in the brood ball. It hatches after a couple of days. The larvae feed on the dung ball and pupate. After that, it emerges as an immature adult.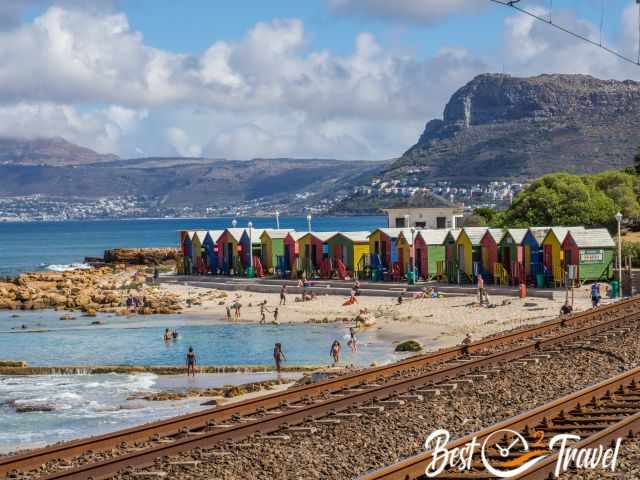 Don't miss out on my first-timer's guide and learn all about the 12 Essential Insights for Your Vacation in South Africa.
Animal Spotting
| | |
| --- | --- |
| | For wildlife spotting we count on the Canon 10 x 30 IS. An Ultra-compact lightweight 10x binocular. The built-in Image Stabilizer (IS) is a great support if you spot animals far away. With its Water-resistant rubber coating it's secure to hold and the Canon's super spectra multi-coating provides superior contrast. |
Location and Tips
Port Elizabeth
South Africa

The unique Addo Elephant National Park is also home to a small population of lions, rhinos, hyenas, buffalos, but you won't see any giraffes. They never occurred in the area.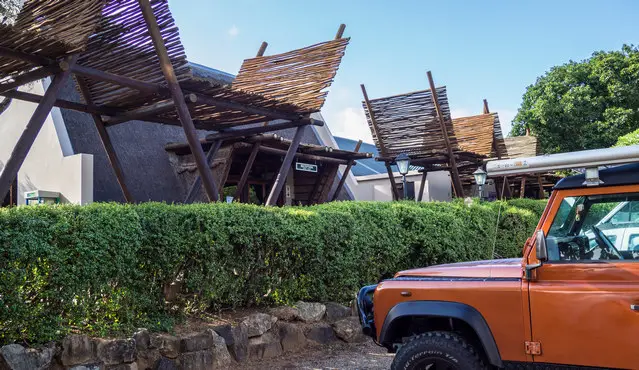 The Addo Main Camp is the only place in the park with a gas station, restaurant, and shop with basic food, beverages, and souvenirs, plus a swimming pool for overnight guests of the camp. Game drives and guided horse rides can also be booked at the reception. Night drives are popular and usually already fully booked a day before in the peak season. Opposite the restaurant is a waterhole and hide.
Activities in Addo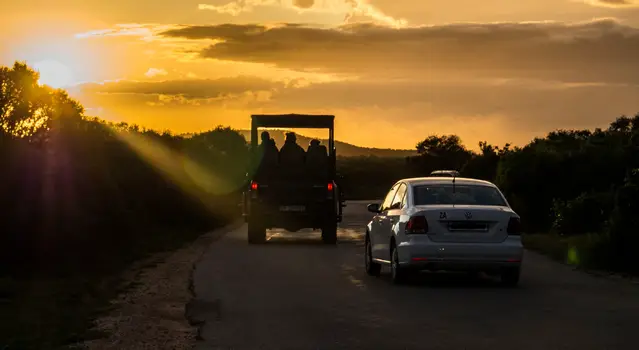 There is a huge variety of activities, from self-guided game drives to guided night drives, safari by horse, bird watching, several hiking trails, whale watching, great white sharks, and penguin watching in Algoa Bay, St Croix, and Bird Island. Spectacular is the unpredictable sardine run between February and July. 
Stargazing is another excellent activity without light pollution in the National Park and desert. It's an exceptional experience to watch the Milky Way bright at night.
I took most of the pictures, and some are of my friends Marc and Andrea. Do you want to obtain the usage right for these images? Contact me, but I will take action against picture theft.