When Is the Best Time
Meerkats are incredibly social, living together in burrows that they dig with their claws. They are living underground to be safe from predators and the heat during the day.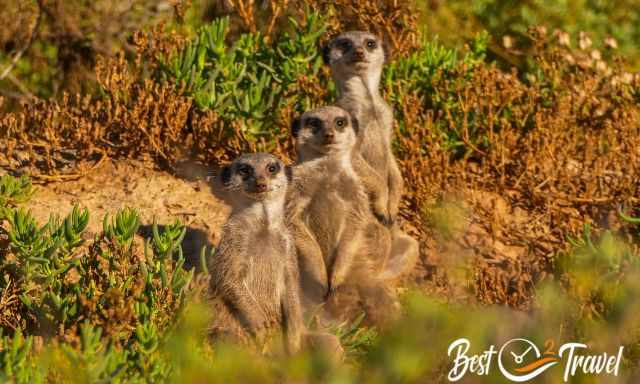 Spotting these cute meerkats close is an outstanding and rare experience. A guided tour close to Oudtshoorn in the Karoo is the best way to observe them. The meeting point is outside of Oudtshoorn, very early in the morning before sunrise.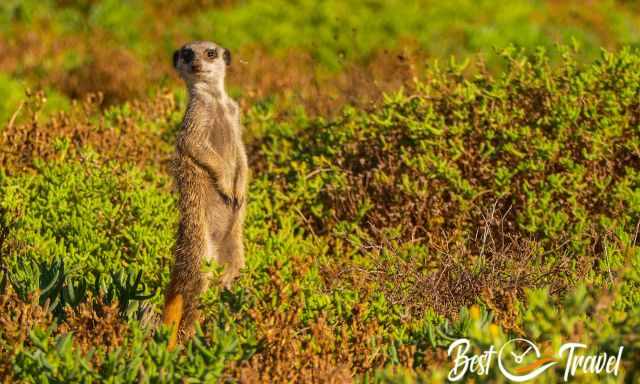 The starting time mentioned on the website is estimated. You need to contact them the day before to confirm the accurate time for the following early morning. It also depends on weather conditions. In winter, it's chilly early morning. Make sure you take warm clothes and binoculars.
Weather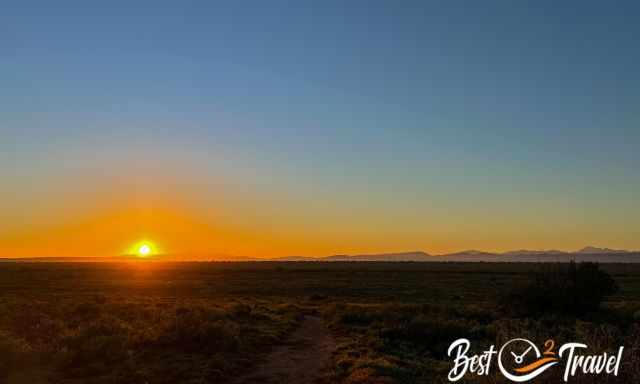 In general, less precipitation in Oudtshoorn, but it occurs throughout the year with peaks in March/April and August/September. Driest and coldest months are June and July, with single-digit temps at night from May to September. Sometimes it snows in the mountains. The hottest season is from November until March, with day temperatures topping 30°C. Expect plenty of sunshine, but thunderstorms can occur.
Crowds
Due to their professionalism, it's not a question of how many people take part. Less busy during the winter months; Mai/June until August.
Location and Tips
Oudtshoorn
South Africa

I highly recommend going on the Meerkat Adventure tour with Devey, a committed conservationist, and his two supporters.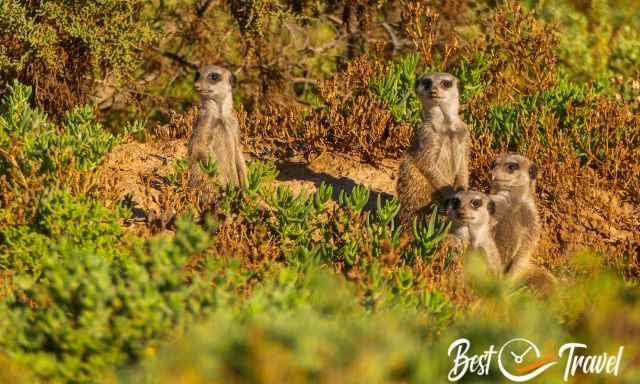 It is an early start at 5 am when you meet the tour guides just outside Oudtshoorn in your own car. Together you travel on for another few minutes before the cars get parked. After coffee, everybody gets a camping chair, and you walk over to the spot where the Meerkats are still sleeping. Devey always checks the night before where the Meerkats go to sleep because they are often changing their burrows.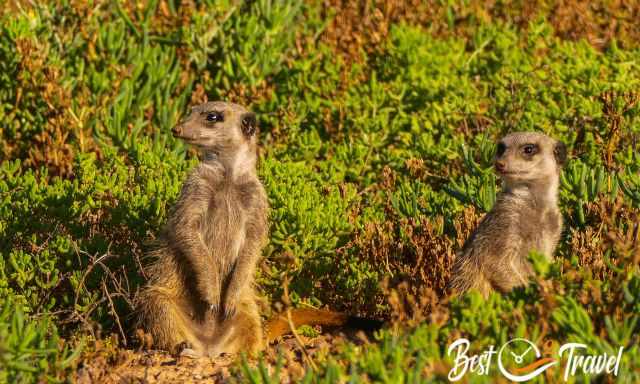 While you are waiting for the meerkats to appear, The guide shares a lot of exciting information, knowing a lot about nature. It is simply amazing to watch how these tiny creatures leave their burrows to warm themselves in the first rays of sunlight. There are funny stories told about the character of each individual.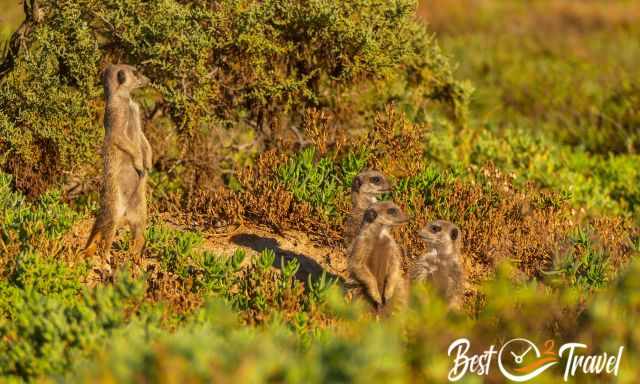 One of their specific behaviour standing in an upright position. While all meerkat members forage for food, the security guard, the "sentry", stands on its back legs. The meerkat scans the area for predators. If the meerkat Sentry senses danger, you hear a high-pitched squeal to warn the others.
Do not miss it; you are supporting a great conservation project. My friends have already booked this tour twice because they are so excited about it.  For contact and booking, follow the link. Meerkat Tour (No affiliate link - I just want you to have an excellent morning tour.)