When Is the Best Time
It's a popular landmark and for me one of the most impressive sights of Lisbon on the bank of River Targus. Usually, it's busy throughout the year, especially at weekends. Less busy in the morning at 10 a.m. when Belem Tower opens. Expect to line up the rest of the day due to limited tower access. Only 150 visitors are allowed to go up the tower at the same time.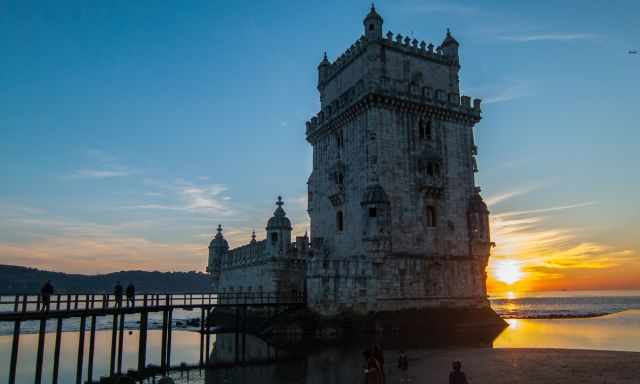 Torre de Belem is also famous for breathtaking sunsets. It gets busy at the promenade with Portuguese and visitors from around the world watching this magical colourful sunset each evening.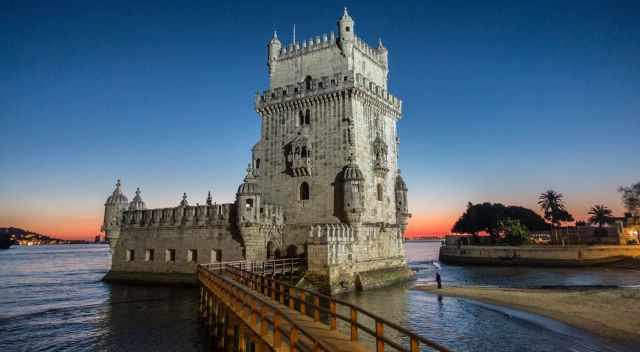 The best time for an exceptional visit to Belem Tower is either early morning at 10 am for a tour or in the evening for a magical sunset at Targus River.
Opening Hours:
May to September from 10 a.m. until 6.30 p.m. Last admission is at 5 p.m.
October to April closing one hour earlier at 5.30 p.m. Last admission is also at 5 p.m. (like in the summer).
Closed on Mondays. Also closed January 1, Easter Sunday, May 1, June 14, December 25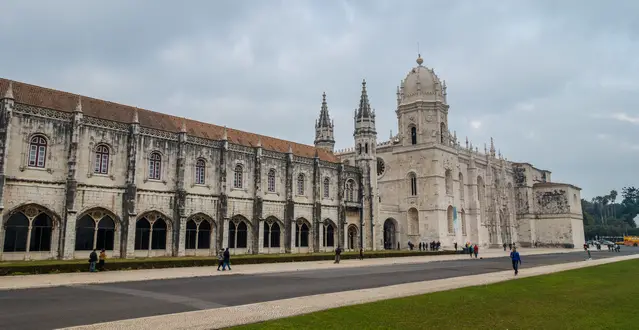 Tip: Entrance fee 6 €, combined with Jerónimos Monastery 12 €.
Belem Tower and 'Jerónimos Monastery are Unesco World Heritage Site since 1983.
Avoiding Crowds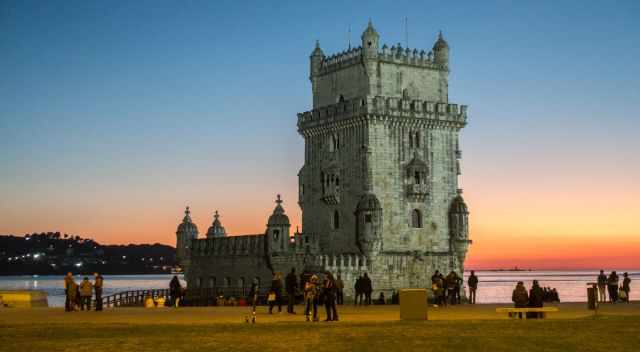 To enjoy the Belem Tower, come here early in the morning and avoid Sundays. Citizens get free admission until 2 pm. Even in the winter, it is busy here, but summer is worse. However, our visit to the Lisbon area is always not complete before we went to Belem Tower. The sunset is truly beautiful, and of course, the promenade is packed with people.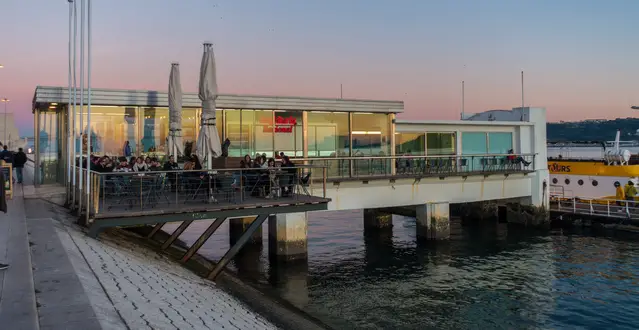 Another perfect location is this Cafe to watch the sunset
Top Cruise for Lisbon
Don't miss out on the spectacular sunset from a cruise boat on the Targus River. Definitely, a must is the Lisbon Card. It covers museums, exhibitions, public transport, and much more. It is also a time saver instead of queuing for entry. Keep in mind most of the sights are closed on Mondays like Belem Tower. 
These are my recommended tours via GetYourGuide with 24 hours in the advance cancellation policy. Thx for booking via my website! With your support, I am able to provide all information first-hand. Tour prices are at no extra cost!
Weather and Crowds in Lisbon by Season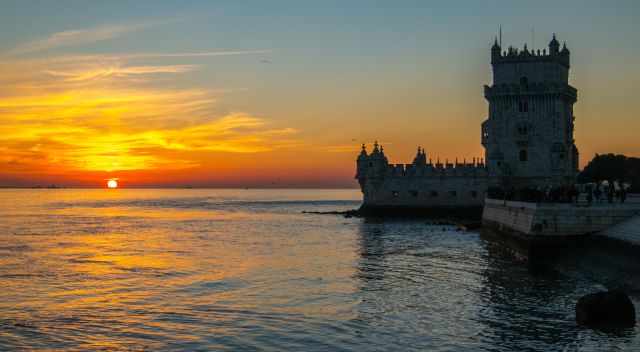 Lisbon is an outstanding travel destination throughout the year. Summer is hot and winter is pleasant. Spring and fall are wonderful seasons not too hot to explore Lisbon.
Spring (March-May)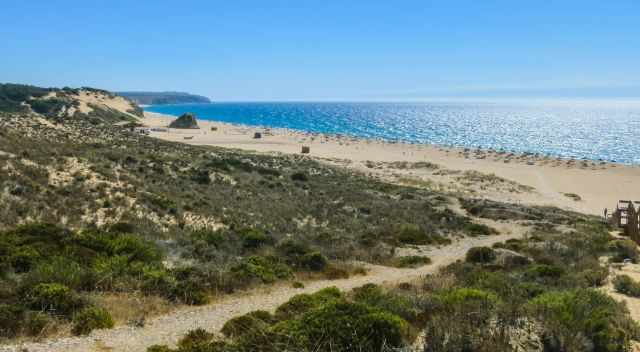 Day temps in spring are pleasant around 20°C / 68°F. Nights are a bit chilly on average between 10°-16°C / 50°F-60°F. We like this season; not hot but warm although in June temps increase already and it's almost always sunny. Showers can occur occasionally. In April crowds are still bearable except for Easter. From May onwards more tourists come to Lisbon and Portugal.
Summer (June-September)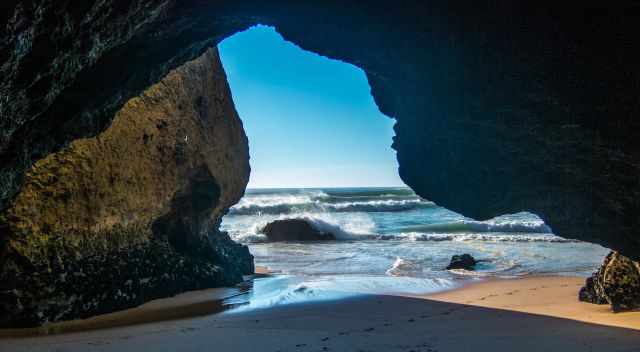 June is more a summer month topping 30°C / 86°F during the day frequently. The sun is strong and powerful reaching UV 10-12. Expect at least 30°C / 86°F the entire summer. Occassionaly the temp drops to the mid-20°C /70°F and it's partly cloudy. Summer is the driest time of the year. July and August are the peak season like elsewhere in Europe, and it's pretty busy in Lisbon and the beaches. September is still hot with temperatures around 26°C / 79°F. Nights cool down on average to 17°C/63°F.
Autumn (October-November)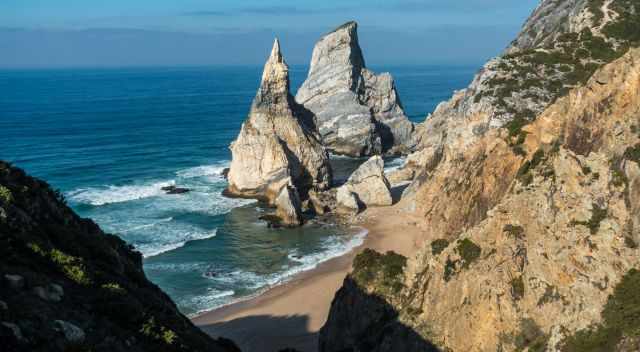 During October day temps are still above 20°C/68°F and in November around 18°C / 64°F. Rain increases in October, however, below 100 mm in November. That's not much. In October and November, fewer visitors come to Lisbon and the surroundings. You can enjoy the city and Sintra much better.
Winter (December-February)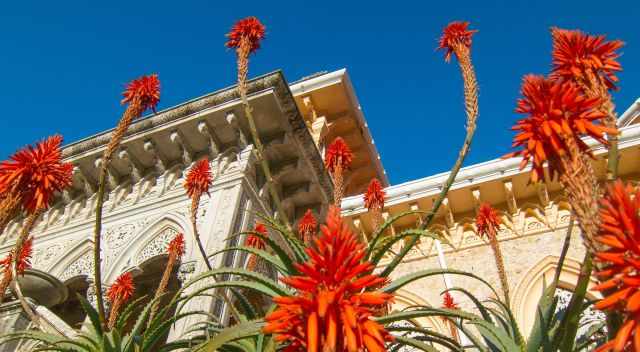 In winter the day temps are around 15°C/59°F, one-digit temps / below 50°F during the night. It's mild but the wind can be chilly. Although it's winter, the sun is still strong UV 6. Precipitation occurs more often, but it's rare to experience rain the entire day. We'd been here several times in all months and never got disappointed. Usually, you can even walk barefoot along the beach. We love this season except for Christmas; it's quieter and temperatures are pleasant. Most of the sights are quiet with view visitors only, but some shops are closed after Christmas until mid-January.
Location and Tips
Lissabon
Portugal

Belem Tower, located 5 km from the centre of Lisbon close to Jerónimos Monastery, is a Must-Visit sight next to the Targus River; in Portuguese Tejo. Once, the defensive tower was built in the sea, now almost surrounded by land. The earthquake in 1755 and the slow flow of the river narrowed the river mouth of the Tejo; the reason that Belem tower is close to the riverbank now. It was constructed between 1514 and 1520 to protect the Lisbon harbour. It is one of the best examples of architecture during this period, called the Manueline style. Another official name for Torre de Belem is Torre de Sao Vicente.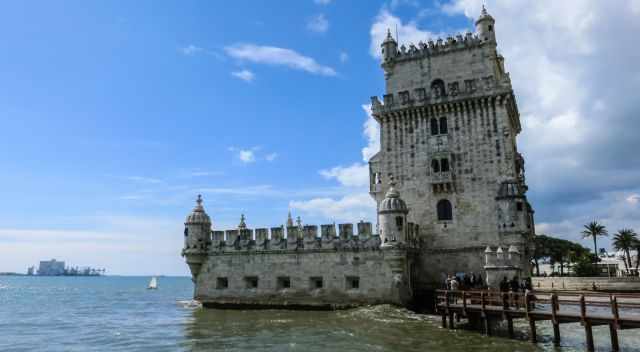 You get into the tower on a walkway. Expect to queue up to an hour. During high tide, you may get some sea splashes on the walkway while waiting. Belem Tower is pretty small, and the staircase narrow. The reasons that a traffic light controls the stairs. Every three minutes, people can walk up or down, but usually, no one pays any attention.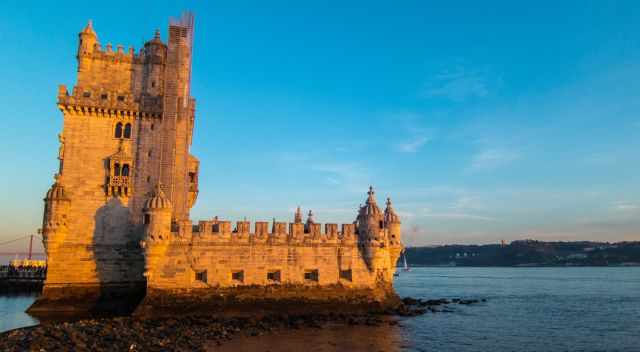 Torre de Belem has turrets in Moorish style at each corner. It is a four-story building; the lower floor was the prison, the terrace on the first floor is decorated with a statue of Mary with the child to protect the seafarer. The second floor has a loggia with sculptured columns and balconies. On top of the Belem tower are beautiful carvings, and you get rewarded with an incredible view of the River Tagus.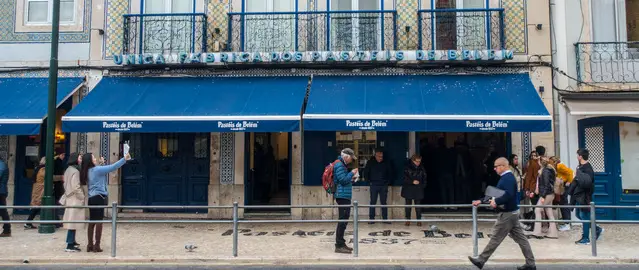 Close by is the famous "Pasteis de Belem" with the unique "Pastel de Nata" made with an ancient recipe from Jerónimos Monastery. I promise you to get addicted to Pastel de Nata.