When Is the Best Time
Praia da Adraga is worth a stop for lunch and the caves as well when traveling to Sintra and Cabo da Roca. The caves are accessible at low tide only. It's not a huge beach but stretches longer during low tide. In the caves and at the rocks you can spot the typical clams called "percebes".
There is a small car park close to the excellent restaurant and a second for a small fee is open during summer. Parking can be an issue during the summer and Christmas holidays.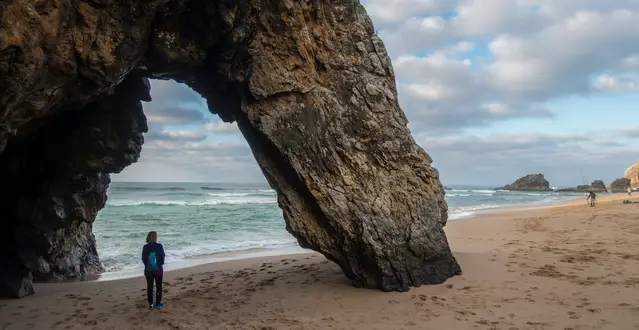 If you like to eat at the restaurant booking is recommended. Restaurante D'Adraga is popular and offers exceptionally fresh fish. Many locals come here as well. In the summer you can also sit outside.
Location and Tips
Sintra
Portugal

Adraga beach is a beautiful small beach. The highlights at Adraga are the restaurant and the caves. There is a trail from Cabo da Roca along the coastline with a stop at Ursa and ends at Praia da Adraga. The entire trail is not easy to find. It's outstanding to finish your hike with a bath and dinner at the famous and popular "Restaurante D'Adraga". This excellent restaurant is well known by the locals. At least visit this beach at low tide to walk into the caves and enjoy lunch or dinner with fresh seafood. A reservation is recommended. The owner and most of the waiters speak English well. Telephone: +351 21 928 0028

The clams which look like dragon paws are offered at the restaurant and called "percebes", absolutely delicious.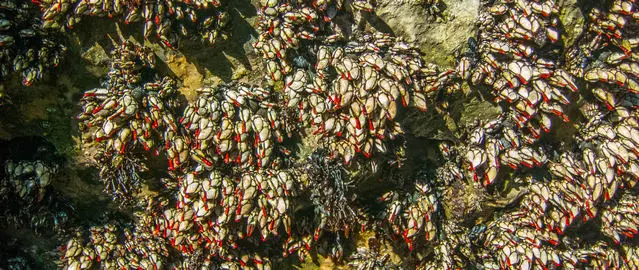 If you like to hike the entire trail from Praia da Adraga to Cabo da Roca or vice versa get in contact with Walk Hike Portugal. These are friends of mine; they offer an excellent service.