When Is the Best Time
Praia da Adraga is a pristine beach and not overrun. Adraga is worth a stop for lunch and the caves when travelling to Sintra and Cabo da Roca. The beach and the restaurant are popular local spots for lunch and weekends. We always stop here for excellent seafood and a walk at the beach. In summer we went swimming, but due to the rough sea and the location north of Lisbon, the sea temp is below 20°C.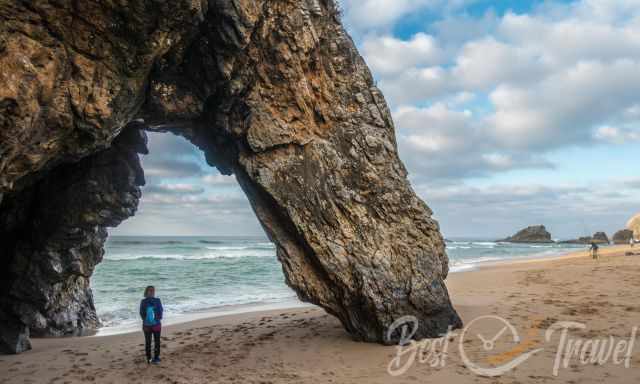 The caves are accessible at low tide only and offer incredible picture opportunities. It's not a huge beach but stretches longer during low tide. Tide times Adraga Beach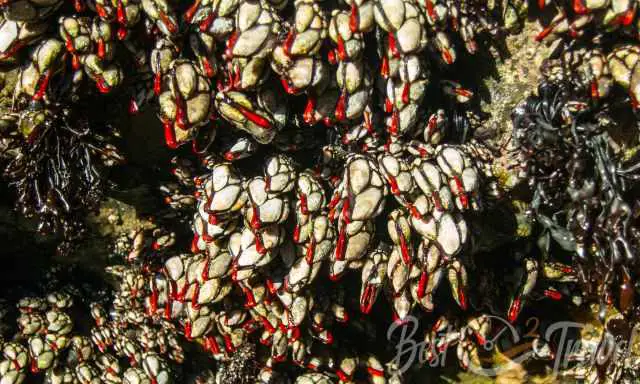 In the caves and at the rocks, you can see the typical clams called "percebes" offered in the restaurant. How do they taste? IMO a bit salty, I prefer the typical clams "ameijoas a bulhao pato"
Getting to Adraga and Parking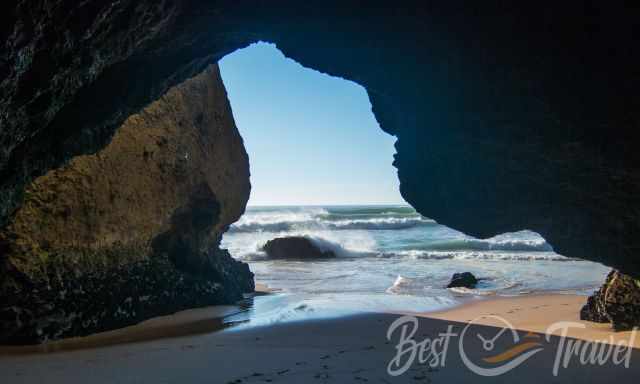 Getting there from the main road N247 means turning left to Almoçageme. A narrow road leads through the village to Adraga, and signs indicate the route. There is a small car park close to the restaurant, always full at midday and overflow parking on a gravel patch for a small fee during summer and peak seasons. Parking was an issue during the summer and Christmas holidays; for this reason, the gravel parking was extended.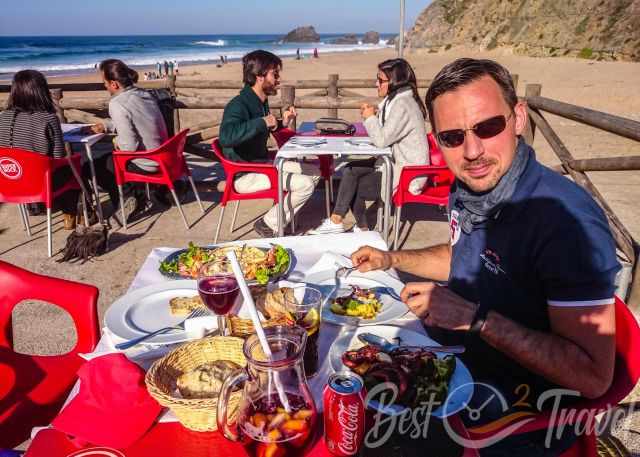 If you wish to eat at the restaurant, booking is recommended. Restaurante D'Adraga is popular and offers exceptionally fresh fish. Many locals eat lunch here.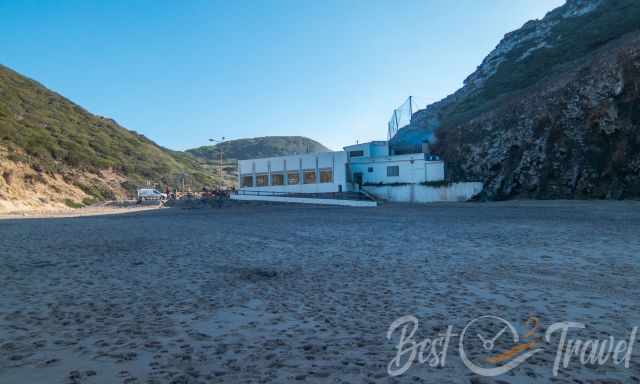 You can also sit outdoors in the summer and peak seasons on sunny days; therefore, getting a table is easier. The Portuguese prefer to sit inside. I don't know why; my Portuguese family behaves the same. Extended Parking Google Maps
Location and Tips
Sintra
Portugal

Although Adraga is less than one hour drive west of Lisbon located I never experienced Adraga packed with tourists in the last 15 years. Adraga Beach is a beautiful small beach during high tide and broader at low tide.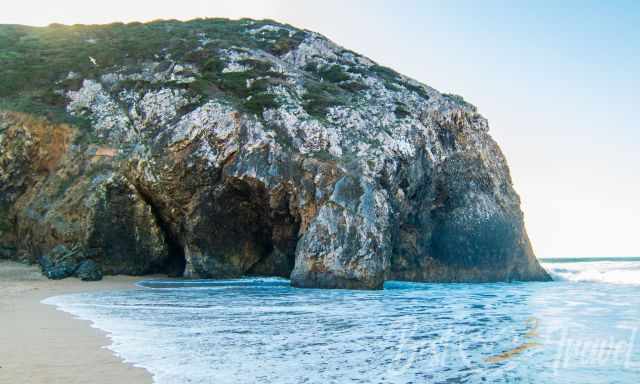 My highlights at Adraga are the restaurant and the caves. There is a trail from Cabo da Roca along the coastline with a stop at Ursa Beach and ends at Praia da Adraga. The entire trail is not easy to find.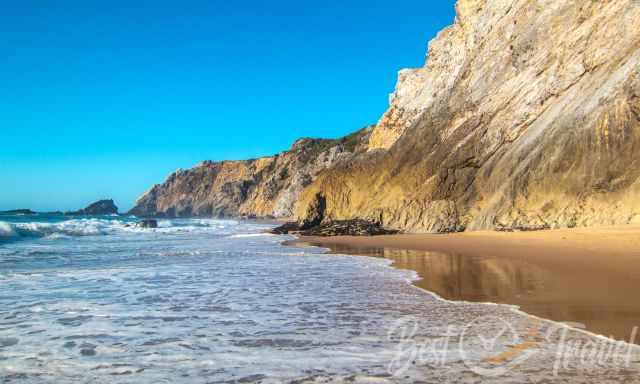 This picture was taken on a calm day in summer. Usually, it is windy and a jacket is needed. It's outstanding to finish your hike with a bath and meal at the famous and popular "Restaurante D'Adraga". This excellent restaurant is well known by the locals.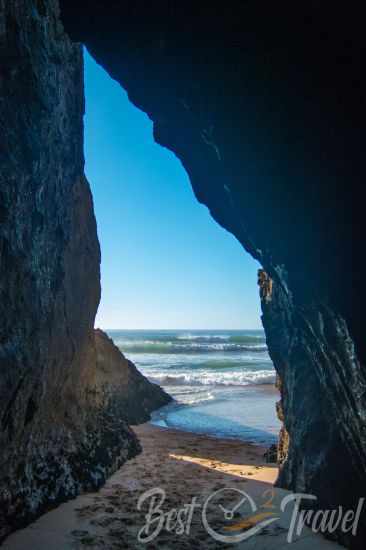 Watching the crashing waves is another highlight at this magnificent beach or watching the sunset in solitude while nearby Cabo da Roca is packed with tourists.I highly recommend visiting this beach at low tide to walk into the caves and enjoy lunch or dinner with fresh seafood. A reservation is recommended. The owner and most of the waiters speak English well. Telephone: +351 21 928 0028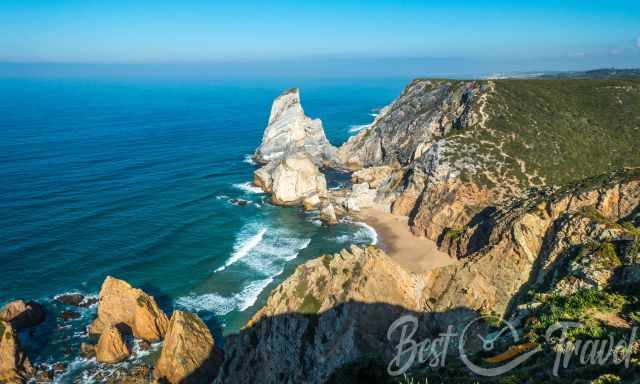 Do you wish to spend an entire day on the beautiful west coast of Portugal? Nearby is the unknown Ursa Beach. Usually, we combine Ursa Beach and Draga Beach in one day. All details for Ursa are in my additional article.
If you like to hike the entire trail from Praia da Adraga to Cabo da Roca or vice versa, contact Walk Hike Portugal. These are friends of mine; they offer excellent service.
I took all pictures. If you wish to use any, contact me.