When Is the Best Time
The Convent of the Capuchos is truly unique situated in the forest in Sintra. Imagine monks lived here in isolation, squeezed in these small cells hundreds of years ago—one of the magical sights where nature, architecture, and religion got combined. Step back in history and enjoy this peaceful and silent place off the beaten path in Sintra.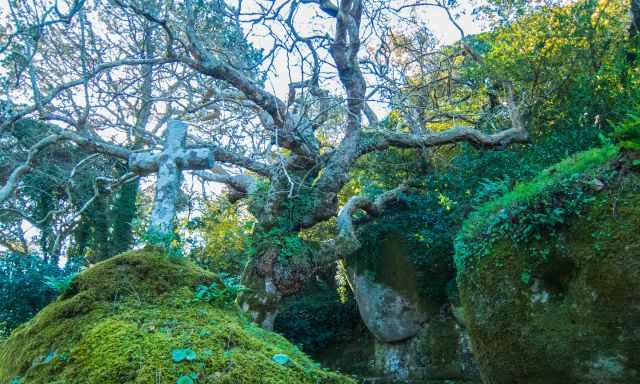 It is situated in the Sintra area, which is popular and busy from midday on. The best time for a visit is in the morning when they open at 9.30 in the peak season, and 10 am in the low season. However, it is still not as crowded as Palacio de Pena or Quinta da Regaleira.
Avoiding Crowds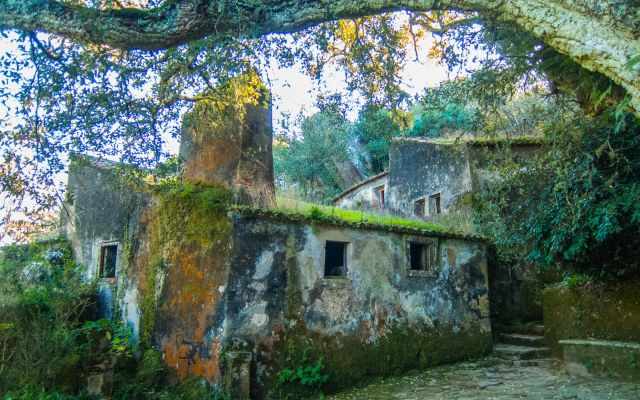 Sintra is utterly crowded in July and August due to the "Three Palace Tour". If you want to visit during the summer, go either early or late in the day. Weekends are even busier, and it might be a hassle to find a parking space. Winter is the best time to avoid masses of tourists coming by bus from Lisbon and swarming around. My favourite months are May and September, less hot and busy frequently with a blue sky. However, this time we came at the end of December and experienced 16°C in Lisbon and 13°C in Sintra. It was sunny around Lisbon for weeks during winter. You never know but from my own experiences and more than 20 visits, it is frequently nice and pleasant.
Opening Hours and Entrance Fee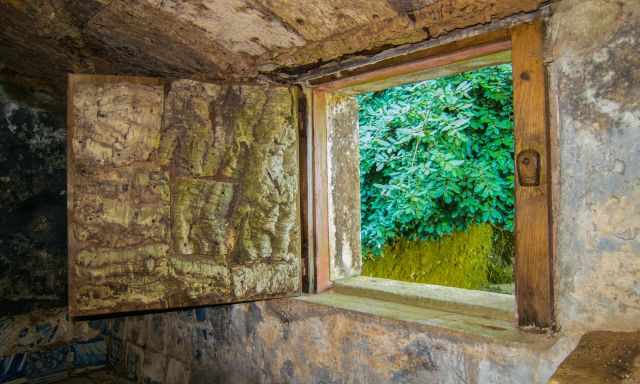 Peak Season (end of March until the end of Oct.): 9.30 a.m. until 8 p.m. last admission at 7 p.m. Entrance fee: adult 7 €
Low Season (end of Oct. until the end of March): 10.00 a.m. until 6 p.m. last admission at 5 p.m. Entrance fee: adult 5 € and family 17 € (2 adults and 2 under 18 years)
Weather
Although Sintra has a different climate to Cascais and Lisbon due to higher elevations, summer can be scorching with up to 30°C. There is mostly a pleasant breeze during summer but be careful in autumn and winter. Weather is more unpredictable from October to March, and more rain occurs. However, it seldom rains the entire week here. Sintra is frequently covered in fog, which creates a mystic atmosphere. We often experience pleasant weather and mild temperatures from mid to end of December in winter.
Location and Tips
Sintra National Park
Portugal

The austere Franciscan Monastery located in the dense forest of the Serra da Sintra National Park is only half an hour drive from Lisbon. The common tourist route does not lead along the ancient monastery. Due to the remote location, the monks could separate from the world outside. The eight small monk cells are so pretty tiny that I don't know how they slept there. Even the visitor rooms were bigger. The convent is unique for the extensive use of cork for protection and decoration. It is nestled in harmony with nature around.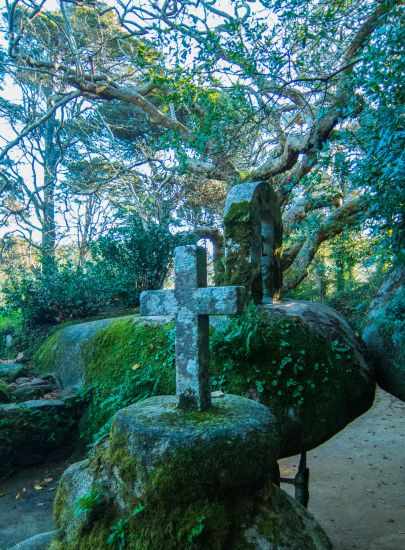 The unique Convent of the Capuchos is also called "Convent of the Holy Cross" and "Cork Convent" built-in 1560. The cork from the oak trees in the region was used as insulation for the cold and humidity Sintra is notorious for. The most famous monk was Friar Honório. It is said he became more than 100 years old.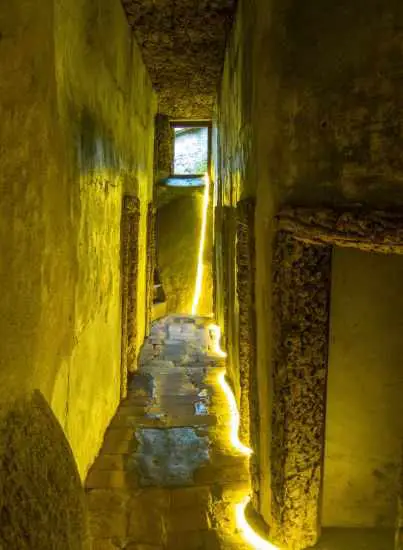 Sintra is a Unesco World Heritage Site since 1995 and famous for being the first centre of European Romantic architecture in the 19th century. Plan one up to 1.5 hours for the self-guided tour through the monastery, courtyard, and forest. You may think the entrance fee is expensive but what you get is much more than at the popular sites. 
I recommend Monserrate Palace first and afterwards drive 3.5 km or walk 3 km through the old grown forest to Capuchos Cork Convent. I visited all of the sights in Sintra multiple times, and these two are my favourites. They are off the beaten path what makes them even more interesting.