When Is the Best Time
This special event of the Texas bluebonnets takes place for a short period only in April. It depends on the weather and temperature when the bluebonnets start to bloom.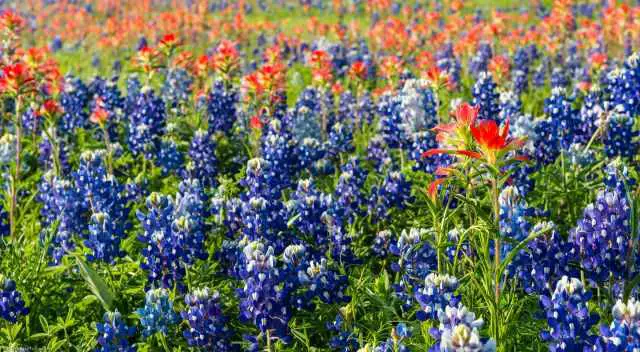 In general, the bluebonnets are at their best during the third week of April. The good thing some patches are already before and some slightly ahead, so you may spot these special carpet flowers somewhere in Ennis.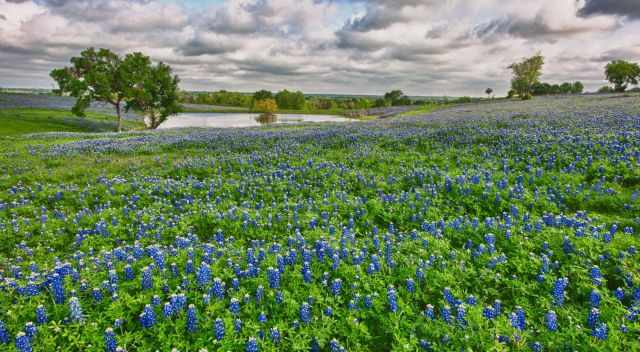 When you arrive in Ennis, you get detailed information and a map at the headquarter run by the chamber of commerce. There are more than 40 miles mapped on driving trails to watch the wildflowers in full bloom.
Weather in April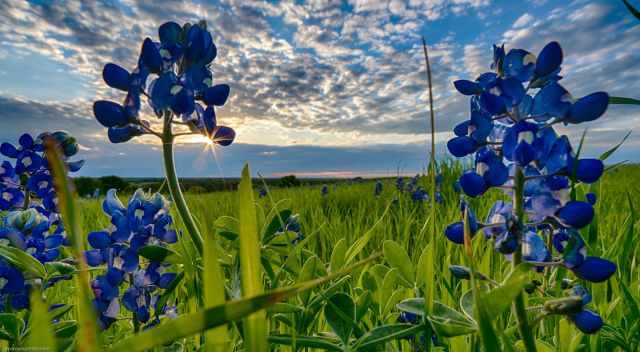 April is one of the most pleasant months in Ennis, especially in the afternoon. Day temperatures are on average around 75°F/ 24°c whereas nights are still cold around 54°F/ 12°C.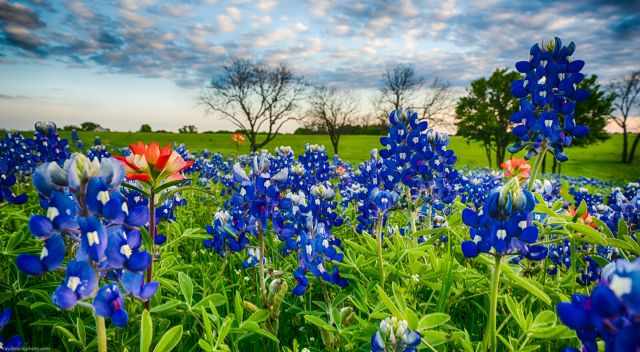 Precipitation occurs but is less than three inches/ 76 mm. Bring a jacket or fleece pullover for the morning and enjoy the mild and comfortable day temp while exploring the Bluebonnet Trails.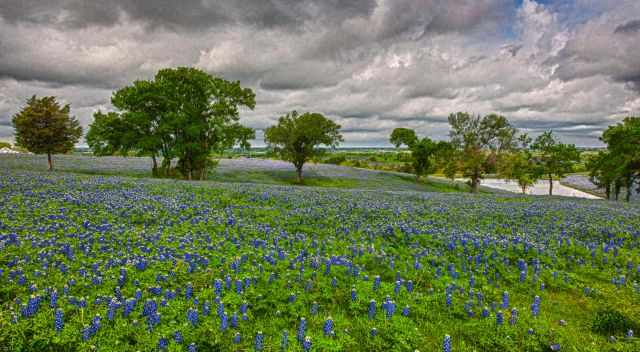 Enjoy the Bluebonnet Festival in Ennis on April 14-16, 2023 and stay here for a night. Downtown Ennis is charming, with historical buildings and architectural beauty. This year will be the 71st time that the Bluebonnet Festival is held.
Visitor Centre Opening Hours
The visitor centre or welcome centre is open in April and hands out maps where the bluebonnet flowers currently appear. Location Google Maps
Monday-Saturday 8 am - 5 pm
Sundays 10 am - 5 pm
Closed Easter Sunday, April 9, 2023
Check out my top tip and photos below.
Location and Tips
Ennis, Texas
United States

If living in Texas, it is a must to watch these blue coloured meadows during April. Spend a day in Ennis; leave the everyday behind, unwind, and discover how beautiful mother nature can be. It is a great place to visit with family, friends, and your dog.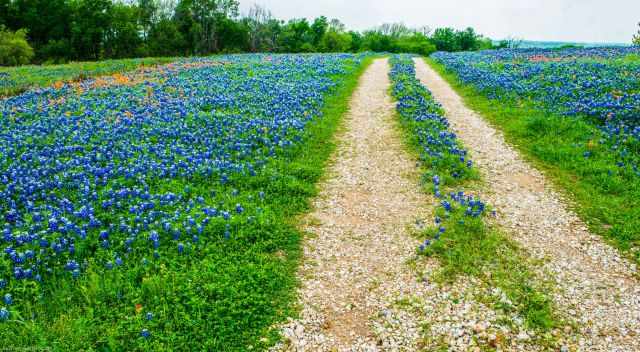 Ennis has been officially home to the Blue Bonnet Trail in Texas since 1997. These are the oldest known trails in Texas. Some of the most beautiful spots are the Veterans Park, Bluebonnet Park, and Meadow View Nature Area (Google Maps Location) at Bardwell Lake. Public restrooms are available at these parks. Meadow View is also equipped with picnic tables.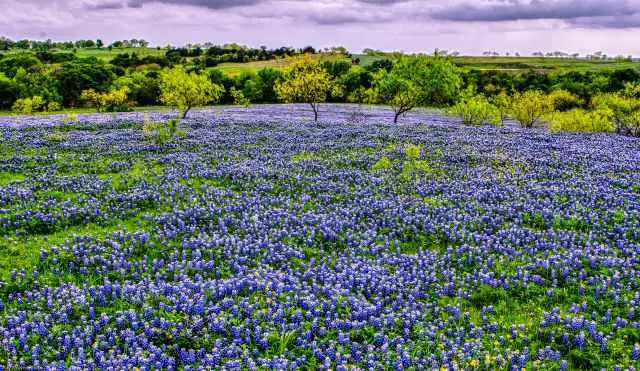 Google Maps Links for the location of each park is added. The Welcome Center in Ennis on Main Street offers maps outside the door. These maps are pretty helpful with the roads and directions of all attractions.
Top Tip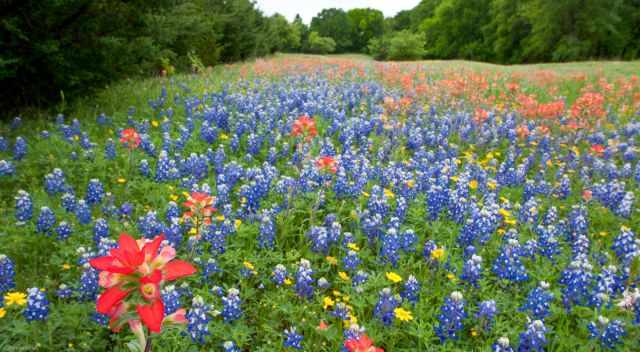 Check out the website first, or give them a call before you plan to travel to Ennis to avoid disappointment. The blooming season is weather depending sometime in April.
Do you like the pictures of Ray Downs? He is offering exceptional photos, I would call it artwork from the US, especially Texas, New Mexico, and other breathtaking places in the Southwest. You also can follow Ray on Facebook.