When Is the Best Time
Arches National Park, with the highest density of natural arches in the world, is just mesmerizing. There are more than 2000 arches in this area waiting for you to get explored.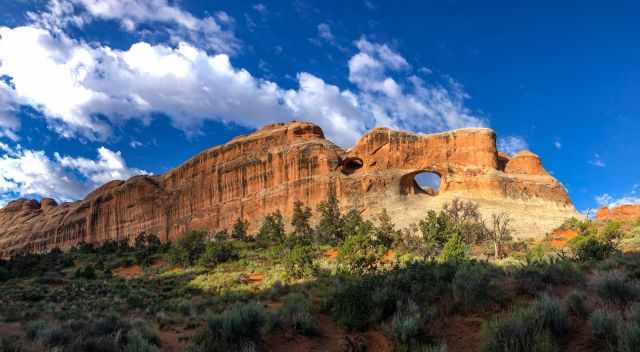 Arches is exceptional therefore, the day visitor numbers are increasing, reaching two million visitors annually soon. Nevertheless, you can beat the crowds. You'd like to know more? Continue reading for an amazing day in this fascinating landscape.
Weather and Crowds for Each Season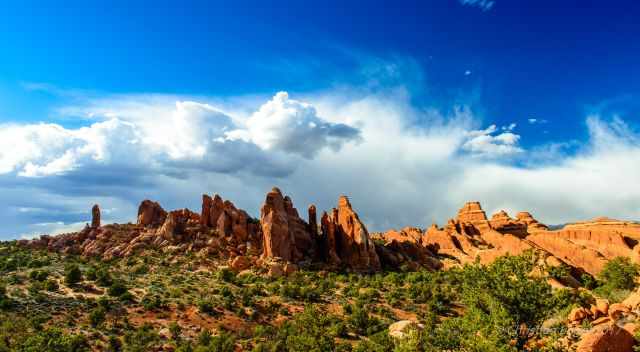 Arches National Park is popular and therefore crowded during the day and packed at weekends. The entry is closed for hours, usually 11 am and earlier until 3 pm, to limit the cars inside the National Park. To dodge the crowds, come either early morning or in the afternoon. The quietest time of the year is the wintertime. Ray, a professional photographer of whom some of the pictures are, also prefers the winter.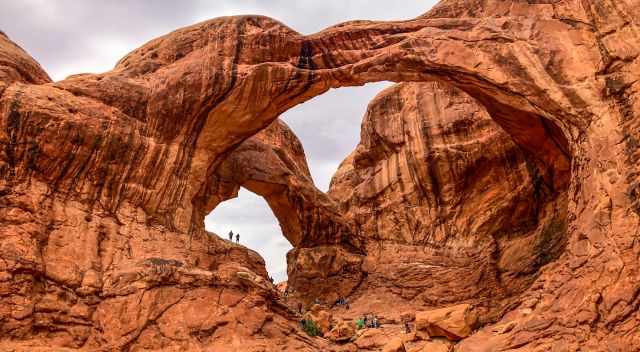 The best time to visit Arches regarding the weather and crowds is from late October to March. Enjoying the tranquillity of the park almost alone is best in the winter. Arches is located at 4.000 feet/ 1.200 m elevation on the Colorado plateau the reason that temperatures drop significantly at night. Rain occurs but overall, only around 2.4 inches/ 60 mm only.
Spring (March-April)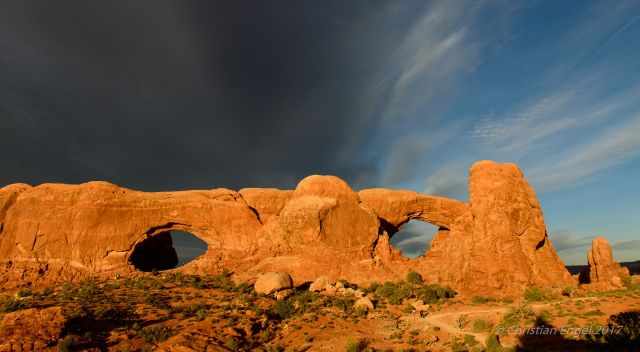 March temperatures are already comfortable, ranging from 55-64°F/13-18°C tough nights reach almost freezing temps. April is pleasant in the low 70s°F/ slightly above 20°C. Crowds are bearable except for Easter; the Spring Break. Honestly, try to avoid the "Jeep Week" in Moab which is crazy busy. Dates for 2022; April 9 to 22nd. If you don't mind colder temperatures, it's a great time to enjoy the magnificent arches on several trails inside the park. 
Summer (May-September)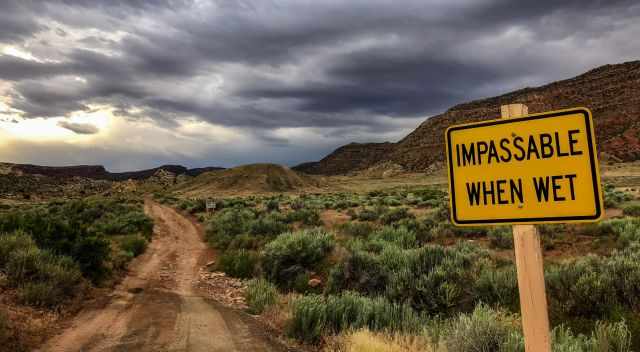 The typical summer is hot, topping 100°F/40°C. If you plan to visit Moab and Arches in summer, you have to be an early riser to enjoy pleasant temps and to get an entry. Night temps drop to mid 60s°F/ below 20°C. Thunderstorms can build up in the afternoon due to the heat, and flash floods occur. The soil is too dry to soak in the water quickly.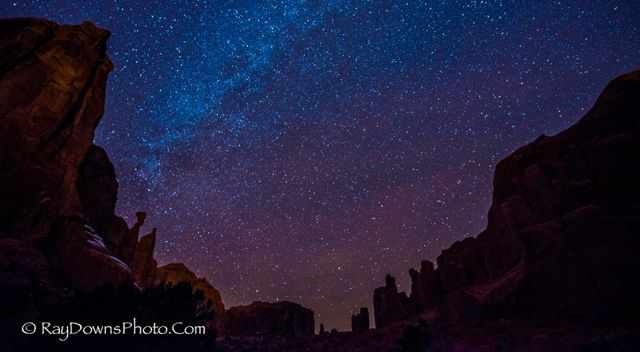 August is the wettest month, however below 0.35 inches. May and September are warm; however temps are rarely above 86°F/30°C. Although summer is the hottest time of the year, it is crazy in Arches. Famous for watching the sunset from Delicate Arch, but expect crowds. Less busy after Labour Day. In summer skyrocket, prices for hotels due to the high demand.
Autumn (October-November)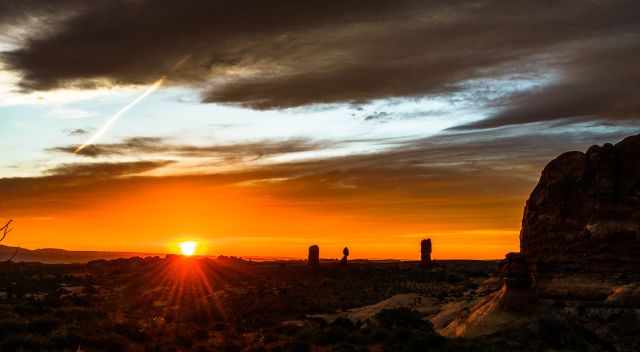 October is a pleasant month with day temps around 71°F/ 22°C though nights temps drop significantly to 41°F/ 5°C. November is already cold, in the low 50s°F/ around 10°C and nights are freezing. You may experience the first flakes of snow at the end of November. However, with proper clothing, it's an awesome time with few daytrippers except in October at the Utah Education Association break.
Winter (December-February)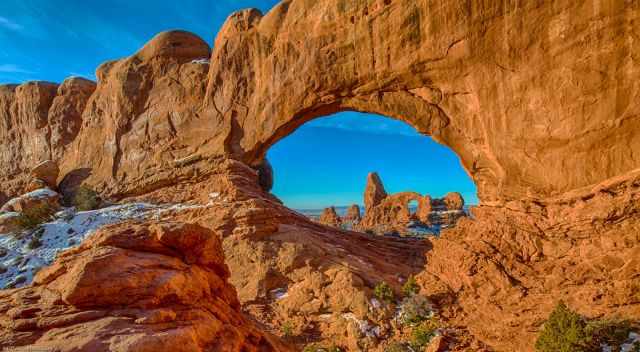 It's cold in arches temps are usually around freezing, ranging from 41-23°F/ 5°C until -5°C. However, crisp blue skies and this spectacular scenery with a handful of day visitors only is definitely a pro for the wintertime. Snow occurs, but not much it's just the icing on the cake for brilliant shots of this exceptional landscape.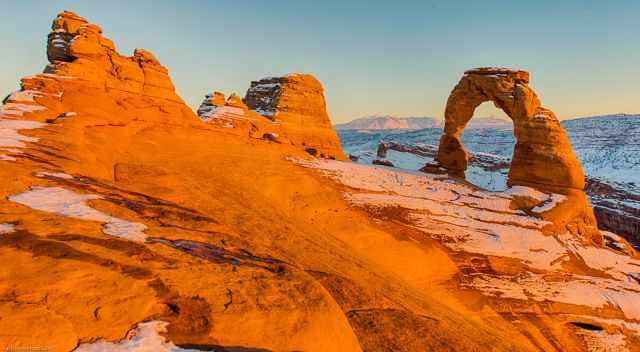 Another pro for the winter is the campground availability, first come, first serve. Spikes are essential for hiking in snow and ice, especially for Delicate Arch. 
New Reservation System from April until October
2021 was Arches' busiest year ever, and the National Park frequently closed. The winter is quieter, and enjoying the majestic beauty without crowds is possible. The cold winter is the best time now. Currently, the only crowd-free season is the winter, therefore permit-free.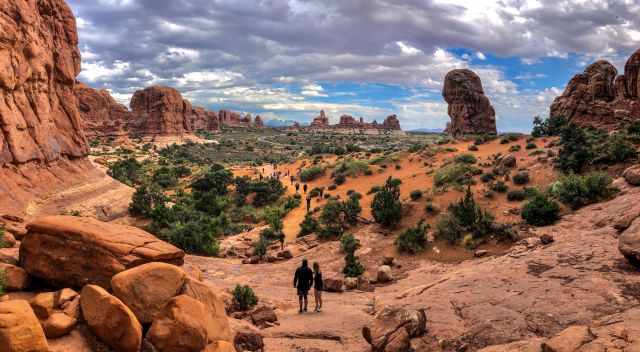 A new timed entry system was implemented to avoid overcrowding and traffic congestion. It was a pilot project for 2022 to figure out how a permanent system may work best. Now proper planning and a reservation of 3 months in advance are necessary. However, there are still almost 3000 cars allowed to enter the park border, but it better spread around the day. If you wish to visit Arches spontaneously, a limited number of entrance tickets are available one day prior at 6 pm - first come, first serve. No tickets at the park entrance are available. 1-Day Personal Vehicle Timed Entry Permit
The good news is that the waiting time to get into the park was significantly reduced to 15-20 minutes. The new reservation system is an ongoing success.  
Can I Get Into Arches Without a Permit?
Yes, you can before 6 am and after 5 pm, you can enter the park without a permit. However, there is a waiting line in the evening.
How Much Time is Needed for Arches?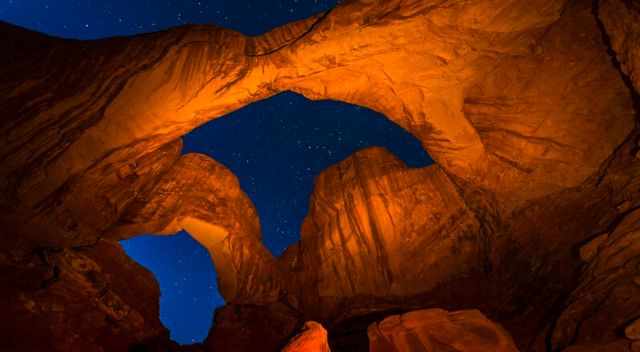 Don't come in a rush to Arches; soak in the beautiful scenery, watch the sunset at Delicate Arch and stay for a night in Moab! I recommend an entire day for Arches. Moab is just a 5 miles drive to the Arches National Park Visitor Center. Arches is a designated "dark zone" and excellent for stargazing as well.

| | |
| --- | --- |
| | The Complete Guide to the Grand Circle National Parks is everything you need! This book has something for everyone, whether travelling in style or camping like we do, hiking in the rugged backcountry or sightseeing. The seven most impressive national parks within the Southwest United States are covered, from what to do, where to stay, and dining options inside and nearby. All surrounding national monuments and state parks are described in detail. With maps of Zion, Bryce, Grand Canyon, Arches, Mesa Verde, Capitol Reef, Canyonlands, and many more national monuments, state parks and recreation areas. |
Location and Tips
Moab, Utah
United States

Arches is a photographers dream. The arches appear in different colours in one place, changing with the sunlight. There are numerous trails and lookouts in the park. Most of the arches are in proximity to the main road, so just a short walk, but some are quite a hike to reach. Overall there are more than 2000 stone arches all developed by mother nature.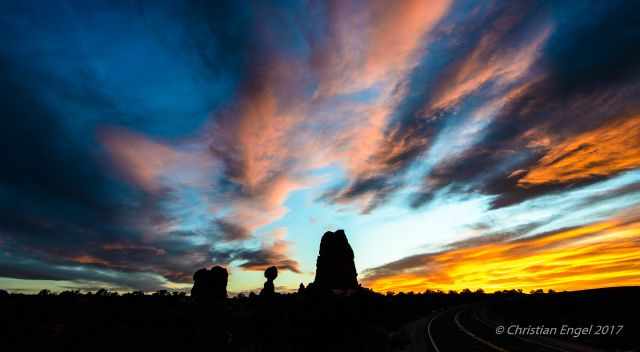 The arches scenic drive is 22 miles long one way.  The natural sandstone arches were developed by erosion and eventually crumble and collapse one day. Wall Arch collapsed already in August 2008. The long and thin Landscape Arch could be the next one.  
5 Most Intriguing Arches and Hikes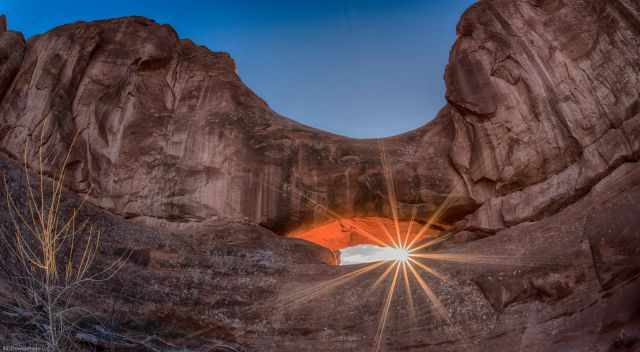 My listing starts at the Visitor Center, following the 22 miles long scenic main road to the end at Devils Garden and Campground.
1 Balanced Rock
Windows Section; Double Arch, North and South Window, Turret Arch  Short trails already these famous arches, plan at least an hour for the four picturesque arches.
2 Whale Eye Arch
You are escaping the crowds on this trail. You either have to hike 5 miles/ 8km, or you are driving a 4x4 high-clearance.
3 Delicate Arch
This is the most famous natural arch in the world and is super busy. Utah's landmark is 52 feet/ 16 m tall. We watched a marriage in front of the arch. What an outstanding place and memory for the rest of their life. 
The round trail is 3.5 miles/ 5.5 km long. 
4 Fiery Furnace
Don't miss Fiery Furnace, it's not a marked trail. A guided ranger hike or a day-use permit is necessary. Exploring a labyrinth of narrow sandstone canyons was quite adventurous and fun!
5 Devils Garden
Also, here you may escape the crowds on the 4.2 miles/ almost 8 km long trail. Famous is Landscape Arch, the biggest and thinnest of all, 306 feet/ 93 m long but only 11 feet/ 3.4 m thick. It's a well-maintained track that becomes more challenging after Landscape and my favourite Navajo Arch continue to Double O Arch.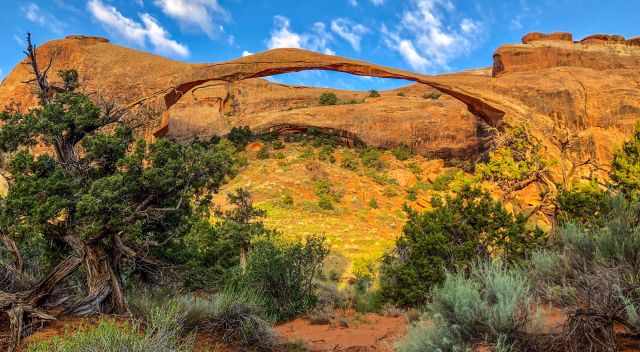 Packing List
Bring plenty of water, especially in the summer and a sandwich; there isn't any store at the entrance or inside.
The sun is powerful; therefore, a cap, sunscreen, and if needed, sunglasses.
Wear proper hiking boots, at least trainers for the uneven terrain. 
Crampons are essential in ice and snow, especially to Delicate Arch. 
Lots of picnic areas and restrooms are available
Camping in Arches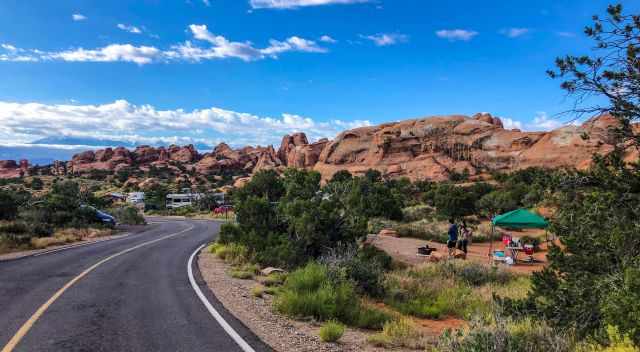 It's a dream to camp here, and we did a long time ago watching the stars at night. A reservation is needed from March to October. It is first come, first serve in the winter. It's the only opportunity to stay in Arches Getting one of the 51 sites requires a reservation of six months in advance. Reservation Link
Helpful Links:
Thanks to Ray Downs a professional photographer, my friend Chris, and my friends Umamisky from Switzerland for these exceptional pictures!