When Is the Best Time
Koko Head is a challenging hike, offering exceptional views, but definitely, you will break a sweat even if you are in good shape.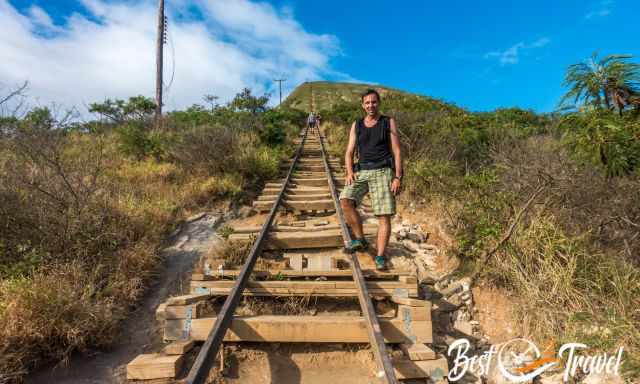 This trail is famous by residents and tourists alike but less known and popular than Diamond Head Crater. On top, this hike is still permit-free, it is legal, and no fee is requested. Koko Head is a popular workout track by residents in the late afternoon and evening. It is a strenuous ascent with an elevation gain of 1043 ft/318 m, but you get rewarded with spectacular views from the top.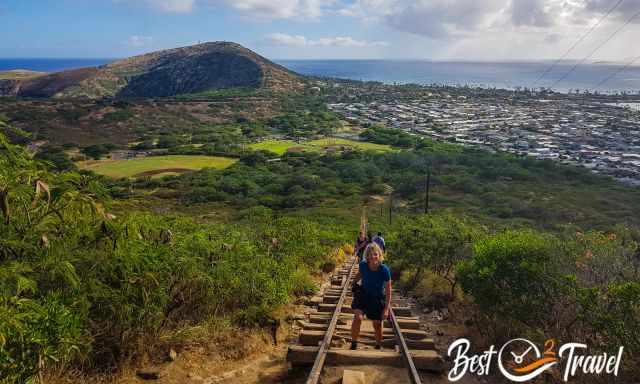 Koko Head is an old Railway Trail, and you either hike between the huge railroad ties like on stairs or next to them.
How Long Does It Take To Hike the Koko Head Trail?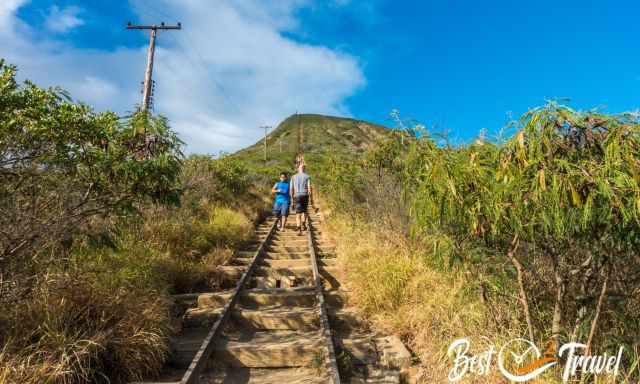 Duration – Hiking Time: 30 minutes up to two hours to reach the summit of the crater and back half an hour to one hour, depending on your balancing skills. 
Koko Trail Hike Length: Return hike to the viewpoint on the crater rim 1.86 miles - Locus Map Hiking Track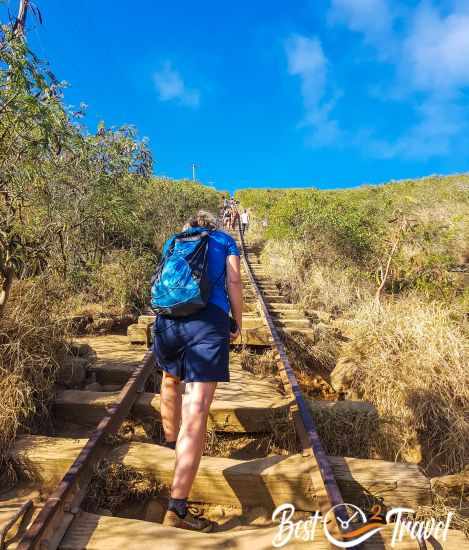 This track is special short in distance but long in duration. If you are in good shape and used to climbing steep trails, you may need roughly 20 minutes to half an hour. It took us 40 minutes to the summit, although we live close to the Alps and are used to hiking steep descents and ascents.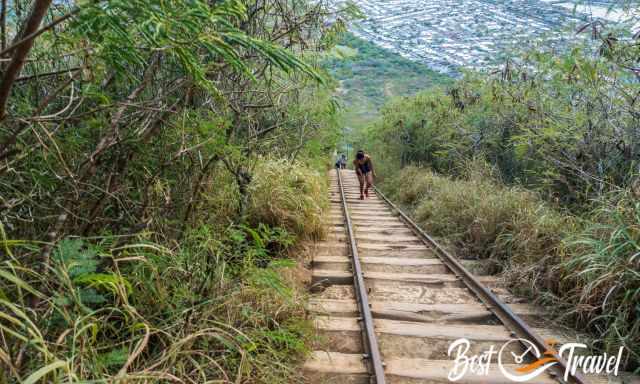 Occasional hikers may need 1.5 hours for this brutal steep ascent in high humidity and temperatures around 86 °F/30°C in the shade.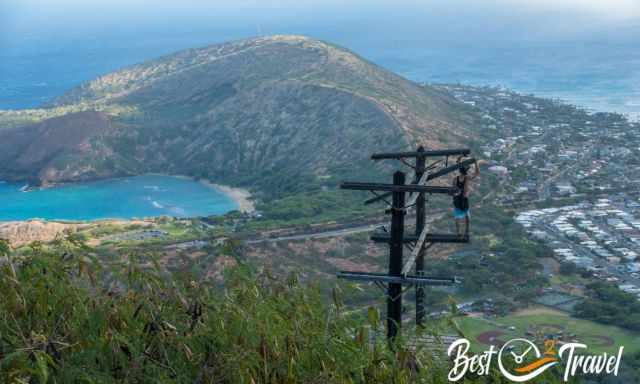 It is a great half-day tour for excellent views of Oahu and Honolulu. Carry plenty of water and a snack or fruits and soak in the beauty of this island from higher elevations.
Is Koko Head Trail Hard?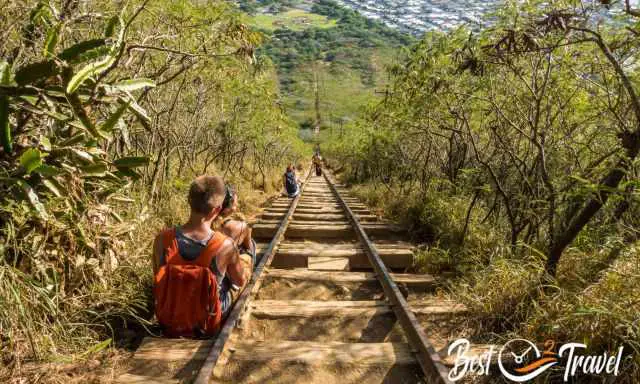 It is a short distance, less than two miles, but do not underestimate the elevation gain. It is a hard and challenging hike if you are not an athlete.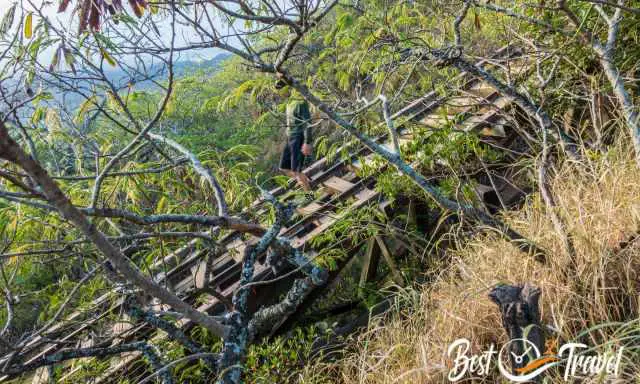 However, Koko Head is doable; it just may take a bit longer. If you have any fear of heights, you may suffer on this track which is exposed in sections.
Best Time to Hike Koko Head Trail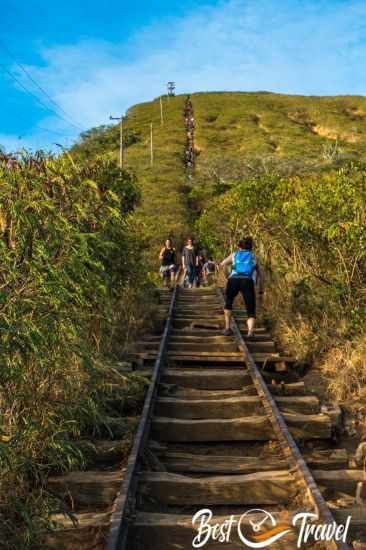 The best daytime for the Koko Head Trail regarding the temperature is early morning when the track is still in the shade, and the sunset from the top of the crater is spectacular. If you are an early riser, I recommend hiking early morning before it starts to heat up or even watching the sunrise from the top, but I go for the sunset. I am not a morning person 😄.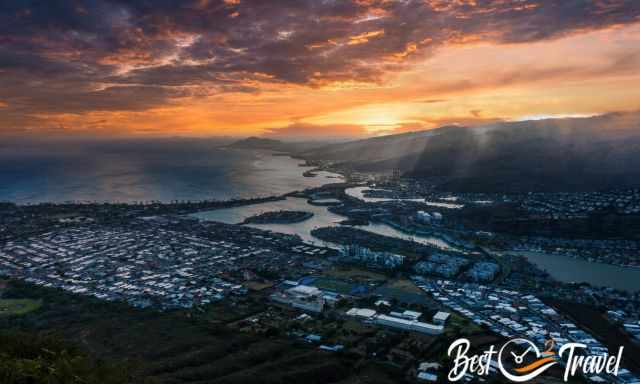 I recommend late afternoon to early evening. Carry a picnic and beverages and watch the outstanding sunset from here. Bring a headlamp for the way back and enjoy one of the most breathtaking sunsets in Hawaii.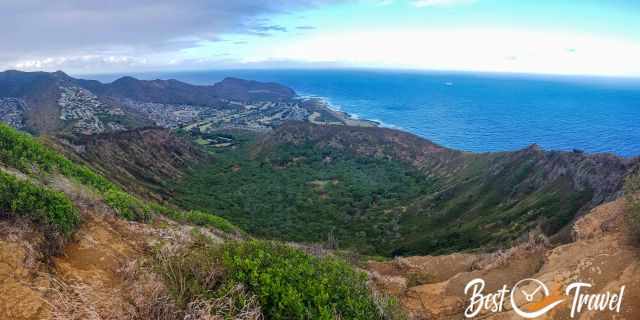 That makes Koko Head in Oahu so unique you can watch the sunrise and the sunset from the crater. Sunrise-sunset times Oahu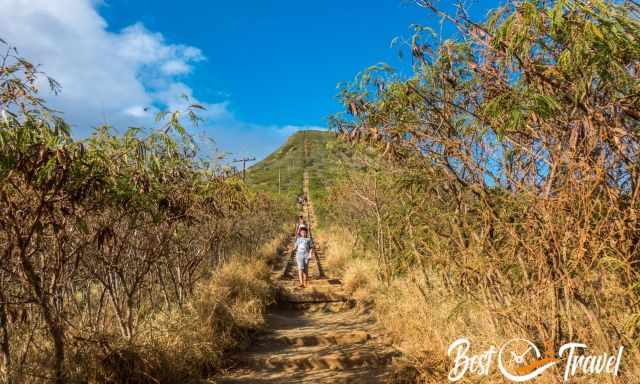 Please, avoid the midday heat; there is no shelter. If clouds or even a shower appear, wait for half an hour, and it may be a clear sky again. Weather Forecast Honolulu close to Koko Head Trail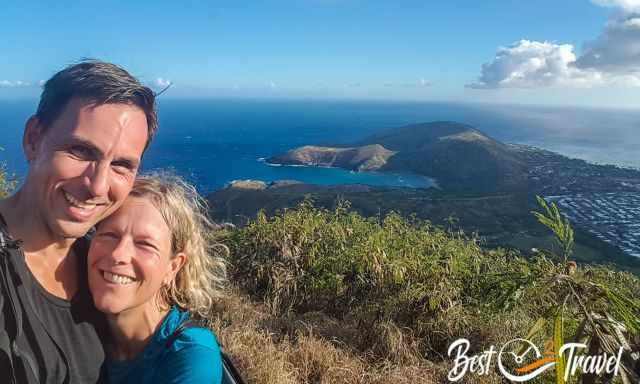 The best months for Oahu, Hawaii, regarding the weather-rainfall, are the drier months from April until September. Do you wish to know more about the hiking seasons in Oahu? Check out my detailed Haiku Stairs Guide.
Location and Tips
Hawaii, Oahu, Honolulu
United States

Koko Head Trail is located in the east of Oahu, offering stunning views up to Honolulu. The last eruption of the Koko Head Crater is estimated 7000 years ago.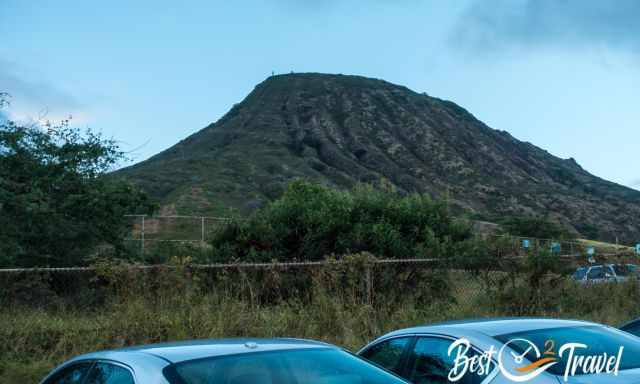 There is plenty of parking at the baseball fields. The Koko Head District Park is open from 4 am until 11 pm. The car park is at the Koko Head District Park, therefore, restrooms are available.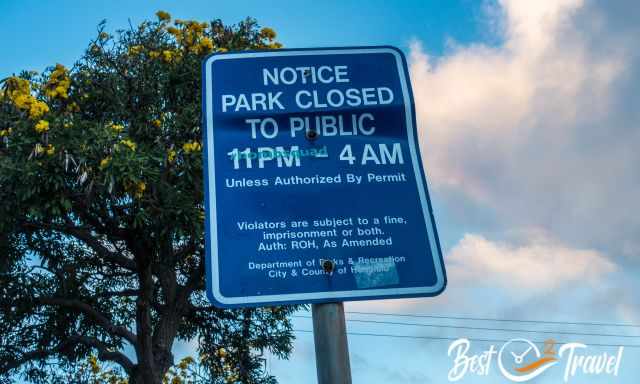 Summarize and Packing Checklist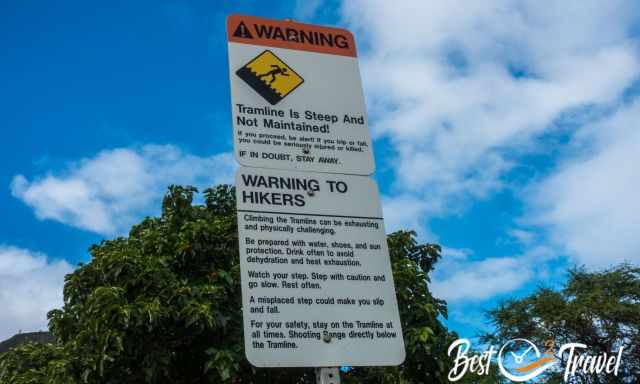 Go early or late
Carry plenty of water – It is a short but strenuous hike. Be careful with dehydration and put electrolytes into your water bottle. This will help a lot to get energy back.
Carry a picnic or snack like salty nuts or fruits.
Shoes: trainers or hiking boots. I did well in my Nikes while Markus wore trail run shoes.
Sun protection; hat, sunglasses, and sunscreen – it is tough in the sun during the day.
If you plan to hike for the sunrise or sunset, carry a light jacket or windbreaker. It is usually windy on the top of Koko Head Mountain, and you quickly get cold on the crater rim in a wet shirt.
A headlamp if you plan to watch the sunrise or sunset.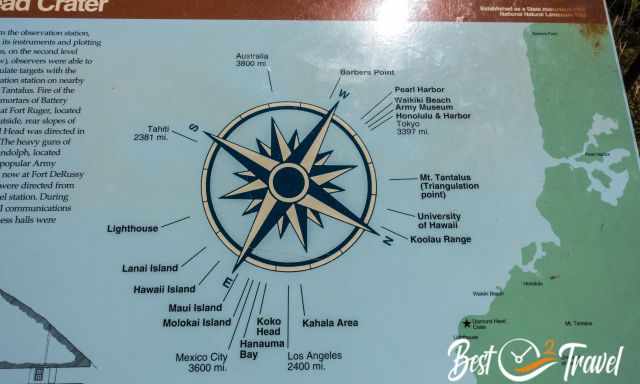 Support the local conservation efforts and donate if you appreciate their work. Currently, the track gets significant improvements making the climb safer for you. A QR code is placed on the trail.
Koko Head Trail vs Diamond Head Crater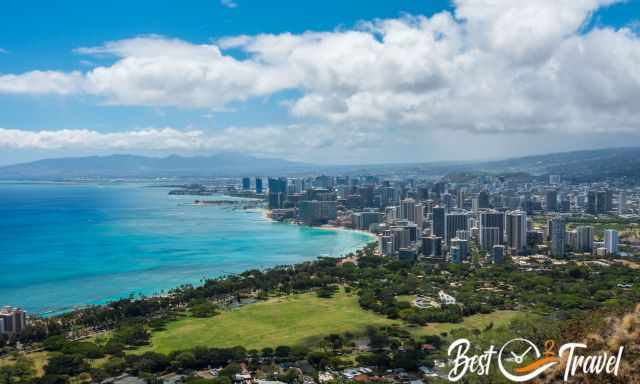 We have done both, and I highly recommend Koko Head Crater instead of Diamond Head. If you have plenty of time available, I recommend visiting both places mid-week.
Koko Head entry and parking free of charge - Diamon Head entry and parking fee requested
Check the weather and visit Koko Head whenever you want - for Diamond Head, you must book a time slot
Koko Head is busy but not overrun like Diamond Head. You frequently must park your car outside the parking lot of the State Monument.
You are able to watch the sunset at Koko Head - Diamond Head's last entry at 4 pm and gate closure at 6 pm.
The view from Koko Head to Hanauma Bay and the crater is great, but the view from Diamon Head is more spectacular to Waikiki Beach and Honolulu.
If you wish to use any of my photos, contact me, but I will take action against picture theft. Why do I write this here? Hundreds of my pictures are used worldwide without any credit, nor did I give my permission. I don't mind giving permission, but I want to get asked for it and to be mentioned. The world wide web changed a lot, and rewriting honest travel content is the new business for many fake travel websites. Do you wish to know more about this topic and how to unmask such websites quickly? Read my article "The Truth About Fake Travel Websites and Picture Theft."