When Is the Best Time
In general, the best time for hiking in the Banff National Park is from mid-May to late September. Hiking to the Consolation Lakes is possible from mid-May until September/October; the end of the hiking season. To enjoy these magical lakes without tour buses come here off-season in May or October or early morning. The car park fills up quickly. The road to Moraine Lake car park gets opened from mid-May to roughly mid-October depending on snow conditions and avalanche risks.
Weather and Hiking Conditions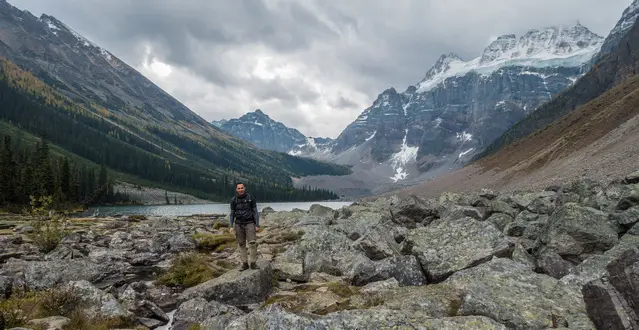 Hiking Season from earliest mid-May until latest mid-October. Many passes are covered in snow until late June. Around mid-July they become accessible, but hiking trails on higher elevations are still muddy. It's often wet in the Rockies and depending on the amount of rainfall in spring there are tons of mosquitoes from June until the first frost in September or October. 2015 was one of the worst years where you usually got a hundred bites and more on a weekend while camping. In 2017, it was vice versa. It was such a dry summer that you experienced very few mosquitoes in September. Unfortunately, many wildfires occurred, and it was smoky most of the time with poor visibility. Many Provincial Parks and hiking trails in Alberta were closed. If planning to visit in May, September, October check trail conditions and closures first.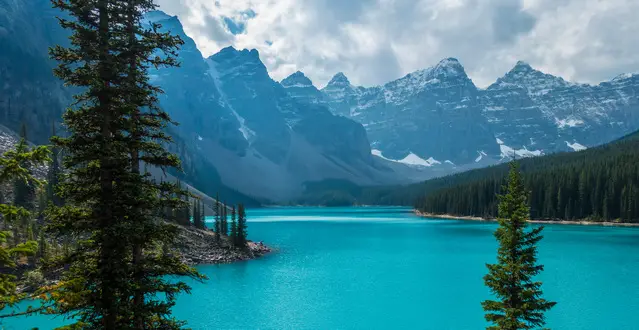 Pleasant day temps in July and August but still below 20°C/68°F while the temp in the night drops significantly to freezing. Rain and snow occur throughout the year depending on the elevation. September is a transitional month; it can be nice and sunny, but snow can happen as well. Check the weather forecast before hiking. Weather can change quickly. We were fortunate with the weather, although it was misty it cleared up for half an hour when we came back to Moraine Lake. We soaked in the wonderful setting of this lake. I added two pics of the different hiking opportunities.
An hour later, when we prepared lunch in a picnic area, we experienced a snowstorm. Be prepared for changeable weather even in the summer.
Update end of December 2021: High Avalanche Risk, please be careful.
Avoiding Crowds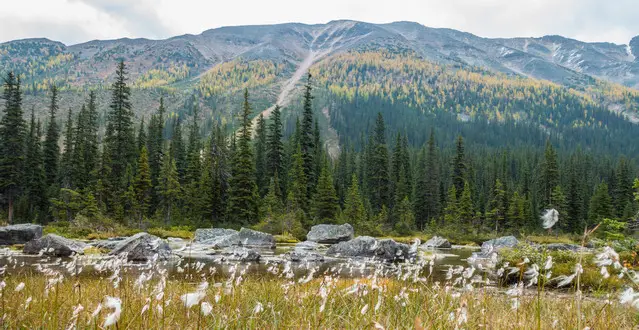 It is jam-packed during the summer months and at weekends in the Larch season, but you can do some fantastic hikes that will take you away from the crowds. If you start early morning, you definitely do not share the trails with many other visitors. Even around midday, only very few people hike the trail to Consolation Lakes. Moraine Lake is overrun almost the entire day, but the tour buses already left the area in the afternoon.
Time of Day (Photography)
You get the best shot of the vibrant turquoise Moraine Lake before midday.
Location and Tips
Banff
Canada

Banff National Park is an outstanding place of truly beautiful nature. It is stunning scenery and has some of the most iconic Canadian landscapes. It's only a short walk of about an hour or less from Moraine Lake car park (2.9 km/1.8 miles one way). It's a great hike for the whole family and offers views of glacier-clad mountains, sparkling lakes plus a rich array of wildflowers in spring and wildlife.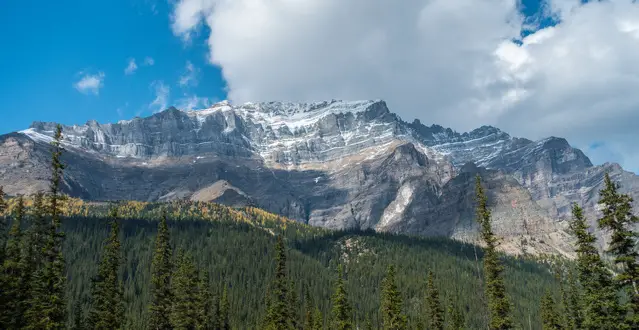 It is very busy during the summer months, but you can do some fantastic hikes that will take you away from the hustle and bustle of camera-crazy tourists trying to get the best "selfie". One of these hikes is Consolation Lakes. If you start early morning, you definitely do not share the trails with many other visitors. It's amazing how such a short walk to Consolation Lakes can completely take you away from all the other tourists. Although we visited Moraine Lake in mid-September, it was utterly overrun. But as soon as we started our hike to the Consolation Lakes, the crowds thinned out and we enjoyed nature almost alone. At the first part of the trail, we saw a few rockpiles.
4 Top Tips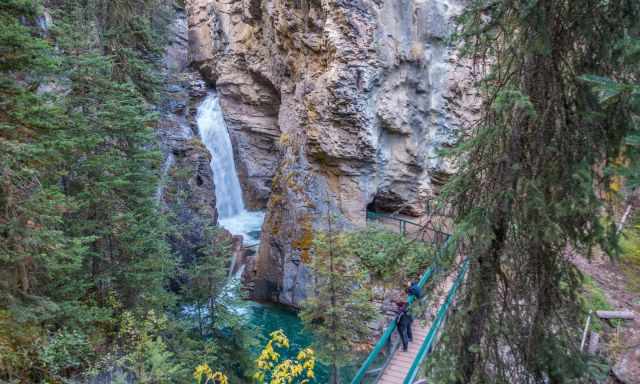 Carry a bear spray and be aware of ticks and Lyme disease.
Although the parking is pretty huge, it fills up quickly in the summer. Come early or late in the day; otherwise, you either have to line up in 14 km distance at a picnic area, and traffic is regulated by rangers or take the free shuttle bus from Lake Louise. 
Don't miss out on the outstanding Johnston Canyon Hike.