When Is the Best Time
The park is open year-round and activities are available every season. The Humboldt Redwood State Park is busier during summer. Sweet spot months regarding the weather and the crowds are April, May, September and the beginning of October. Continue reading to get more detailed information for these ancient trees and how to get the most out of your visit.
Weather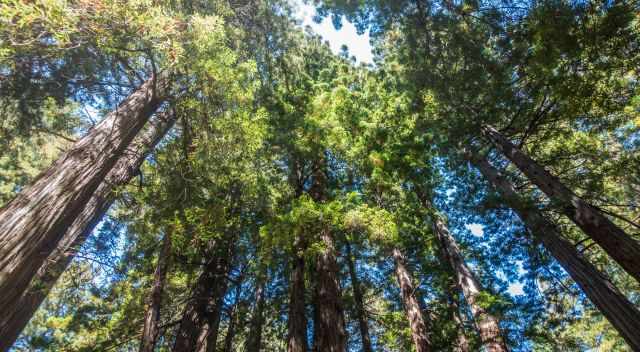 Oceanic influences ensure fairly stable and mild year-round temperatures. The park receives an average of 60 - 80 inches of rain each year with the majority of rainfall from late October through April. From mid-May until September it's usually dry and mild. But still, be prepared for sudden rain and bring the right gear. Sturdy walking shoes or hiking boots with non-slip soles are a must since the moist rainforest can be slippery. Even in summer, dress in layers or bring an extra jacket: Expect a temperature difference between the north end of the park, close to the ocean, and the southern end of the park, only 30 miles away. Winters are slightly cooler with the mentioned rainfall.
Temperatures: Summer: Highs in the 70s to 90s, lows in the 50s. Winter: Highs in the 50s to 60s, lows in the 20s to 30s.
Tourist Crowds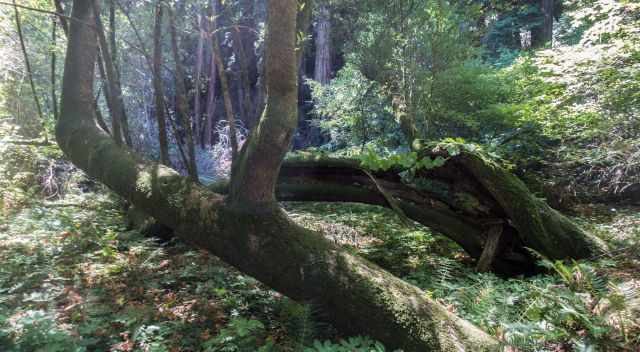 It's never heavily crowded like Muir Woods or other parks. However, July and August are the months with the highest visitation. For a quieter experience, avoid weekends and arrive early if you visit during those peak times. Sweet spot months with fewer visitors usually mild and dry climate are April, May, September (after Labor Day), and early October.
Location and Tips
Humboldt Redwoods State Park, California
United States

Humboldt Redwoods State Park is a mystic place with the world's most majestic ancient redwoods. The trees are thousands of years old and have never been logged. There are plenty of hiking trails to explore these magnificent trees. Several campgrounds are in the area, but some are only open from April to October in the drier season. Summer offers more activities like hiking, biking, riding, and swimming. Nights can be chilly. Expect bugs in spring and summer.
They are the tallest trees in the world growing over 370 feet / 112 meters. These awe-inspiring trees can withstand a storm, flood, fires, drought, and even termites due to their red pigment, a chemical component called tannin. Although their roots grow only 6-10 feet / 1,80 – 3 meters deep they are resistant to heavy wind. The reason the roots are almost as wide as the tree is tall. Due to their thick protective bark of up to 12 inches / 30 cm, they usually survive in a big forest fire.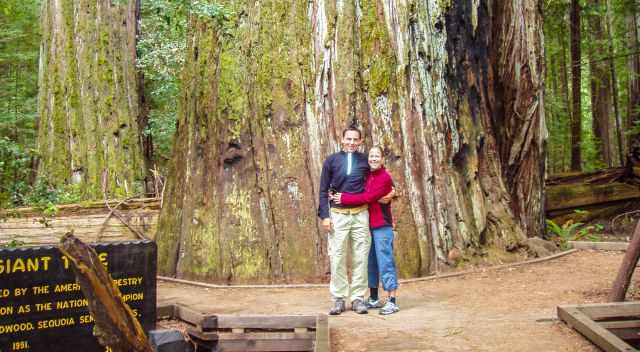 What a special survival capability, Only 4 % of the old-growth coast redwoods remain today. The coast redwood; Sequoia sempervirens are endemic to the US; they grow only along the coast from Central California to Southern Oregon. Sempervirens means "evergreen" "ever-living".