When Is the Best Time
The best time to spot a higher number of penguins in Tasmania s the main breeding season in November and December. However, September, October, January, and February are not bad roughly a hundred Fairy Penguins or Little Blue Penguins arrive after sunset at the shore. Usually, you spot a higher number of penguins at high tide, because the little blue have to walk less to their nests. Tide Times Bicheno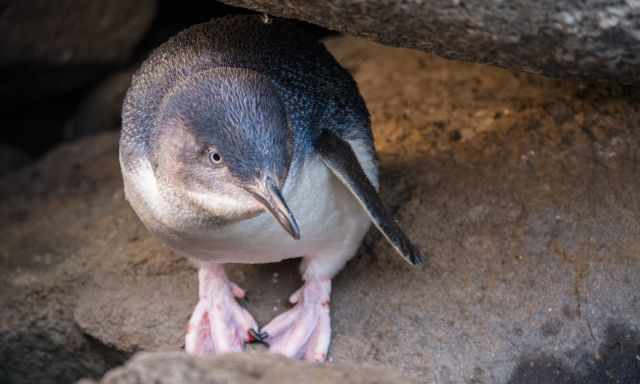 It's pretty tricky for them to get out of the water and walk over the huge boulders. You can watch them in the evening without a tour but please don't disturb them, don't block their way, don't use a torch just a red light, and don't pet them! If they get disturbed they may disappear in Bicheno.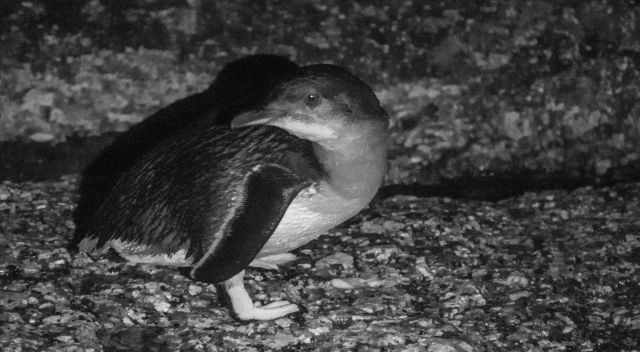 You are wondering that I took pictures close to the little blues? I am using a zoom lens from Panasonic 600 mm. We sat on the rocks and observed the penguins without moving or disturbing them!
You may see blue penguins throughout the year in Bicheno and Tasmania but a few only in winter. During summer, you spot plenty of them. However, wildlife is not predictable. Especially in winter, it can happen that none of them come ashore.
Penguin Season - Activities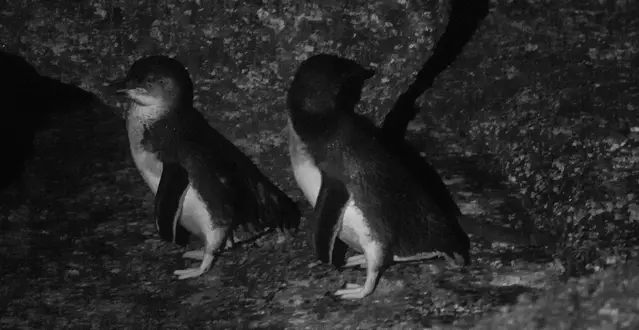 The highest chance to spot some of these cute little blue penguins is from October to February.
Building their nest from April/May to August
Laying eggs from August to December
Chick raising from August until January
Moulting from February to April/May
Tourist Crowds 
It's busier with a lot more visitors in summer from December to February, but not extremely crowded. There are fewer visitors in winter and spring but also fewer penguins to spot.
Accommodation Tips (With Penguins in the Garden)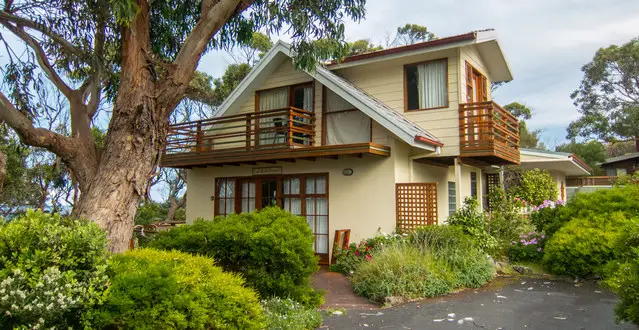 You will love to stay here for at least two nights to increase your chance to spot them. IMPORTANT: Book well in advance if you visit in the high season. Otherwise, you'll risk fully booked accommodations! However, even in the low season, you'll save money if you book in advance! Stay in one of the very view private properties where the little blue nest in the gardens. One of these vacation homes is the Cod Rock Point, perfectly situated. However, don't get too close, no camera flashlight or torch, only red light for obvious reasons!
Another excellent spot to watch the penguins and to stay at an awesome beach is the Diamon Island Resort. The resort has its own private beach where you can watch the fairy penguins arriving in the evening. Beach access for guests only!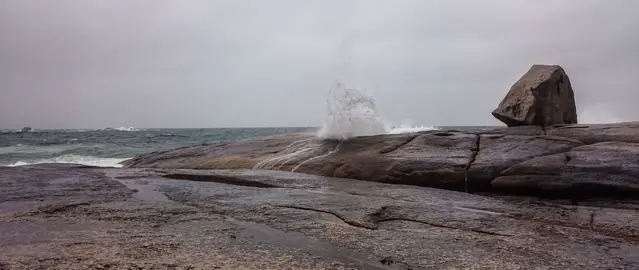 Hiking Tip: Our favourite hike nearby is the Apsley River Gorge Trail which is usually not busy. Another highlight in Bicheno is the Bicheno Blowhole at high tide: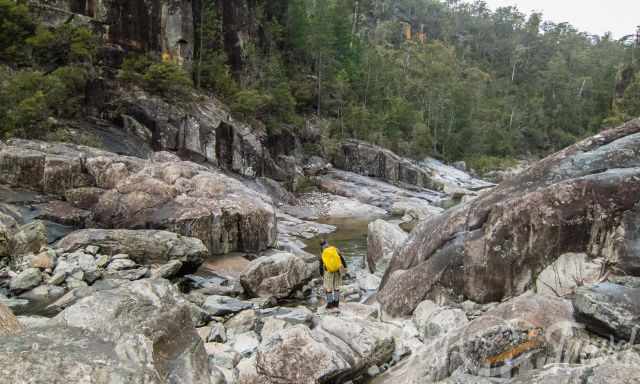 Are you getting to Tasmania from Melbourne or Sydney? If it's Melbourne stay there for a night close to St. Kilda and watch their huge penguin colony day and night.  
Location and Tips
Tasmania, Bicheno
Australia

It is a marvellous experience; to see penguins in small groups arriving ashore, walking and jumping up the rocks to their burrows. If you are lucky and don't move, they walk close to you and pass by to get back to their nests. We had rented a house where penguins nest in the garden close to Cod Rock Point.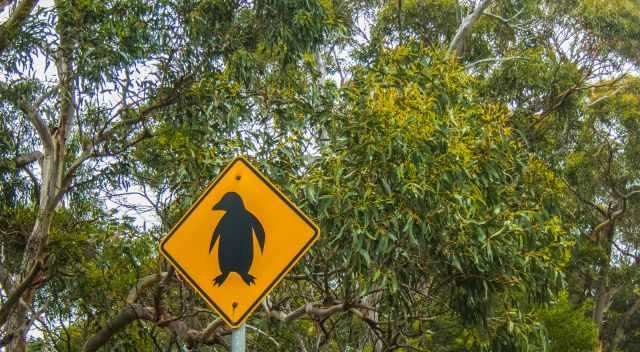 In the evening, we went outside with red headlights!! only and we were waiting on a huge rock that the penguins come ashore. Don't block their way! If they are scared, it is better to leave.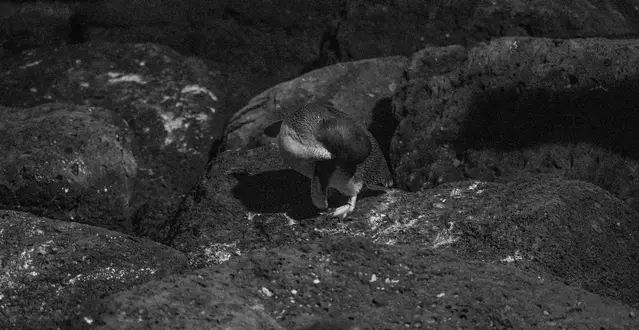 We spotted them spectacular jumping from one rock to the next. Later on, we heard them in the garden. The next evening, due to heavy rainfall, we stayed inside the house with switched off lights. They are so cute to watch while walking through the garden to their burrows.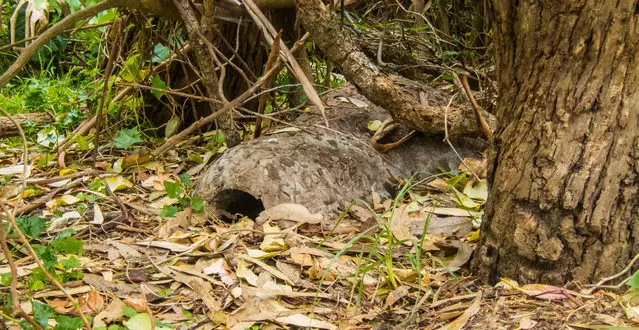 It is possible to book a penguin night tour in Bicheno to watch them up close. The guides have huge knowledge, and they let you know how to observe the Fairy Penguins without disturbing!
No camera flashlight or torch, only red light for obvious reasons! Dress warmly, you are getting cold while waiting.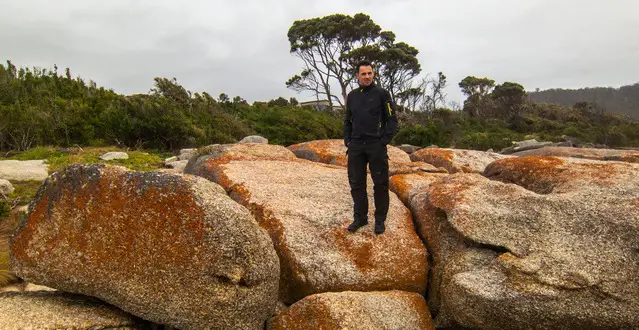 It was still cold and windy at the end of November.
| | |
| --- | --- |
| | To explore more highlights in Tasmania, I recommend Lonely Planet's Tasmania Travel Guide. It is your passport to the most relevant, up-to-date advice on what to see and skip and what hidden discoveries await you |
6 Facts About the Fairy Penguins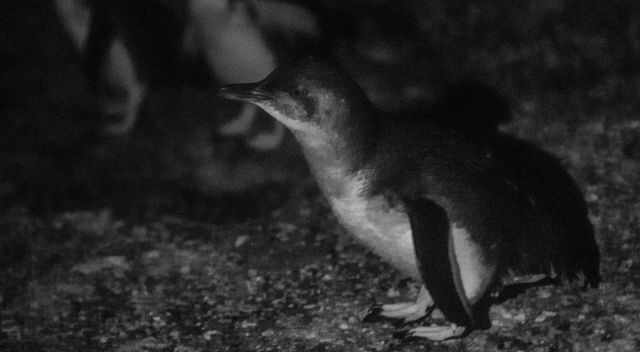 Most of the little blue penguins breed on offshore islands less than 5 % are found on the mainland.
These cute penguins are not taller than 40 cm and weigh one kg.
They live on average 6-7 years.
Diving typically between 10-30 meters to catch small fish, squid or krill.
Some return year-round to their burrow, but most of them stay at sea in autumn and winter.
In the breeding season, the parents share the 33-37 days' period of egg incubation. After hatching, the parents leave their chick unguarded to catch fish during the day. When the chicks are about 5 weeks old, they wait outside the burrow to get fed at night. Another 2-3 weeks later they will leave the nest and their parents forever to move to the sea.