When Is the Best Time
Low Head in Tasmania is an excellent place to watch the fairy penguins or little penguins close when they come ashore after foraging to feed their young ones in the evening. Every evening guided tours are offered at Low Head to watch the smallest penguin returning to their burrows. There is a penguin viewing area with benches next to the beach where they arrive. You are able to see this area from the Low Head Lighthouse.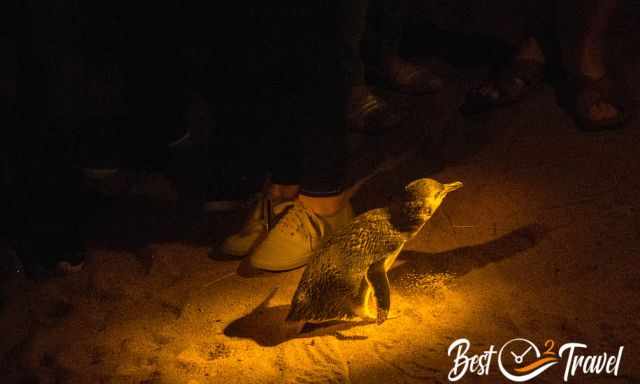 The best time to spot a higher number of penguins in Tasmania is during the main breeding season from November to February: At this time of the year, you may see 100-200 penguins. It is the absolute best time if it is high tide and the new moon. Why? At high tide, the little blues get closer to their burrows, and they have to waddle a shorter distance.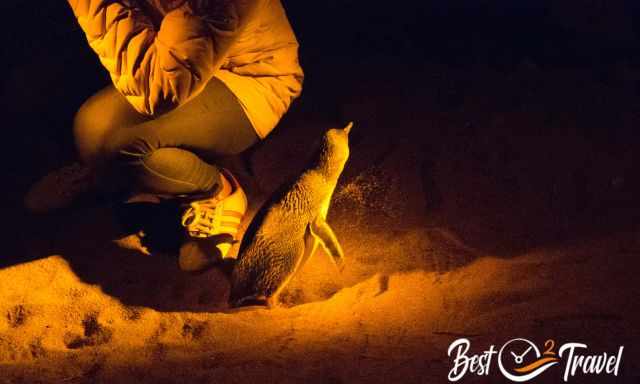 A new moon means less light, therefore, a smaller risk of being seen by predators. From March to October, considerably fewer than one hundred fairy penguins come ashore, but it is still a unique experience. My friend Rik went on this guided tour in May, and he spotted plenty of penguins.
Crowds in Tasmania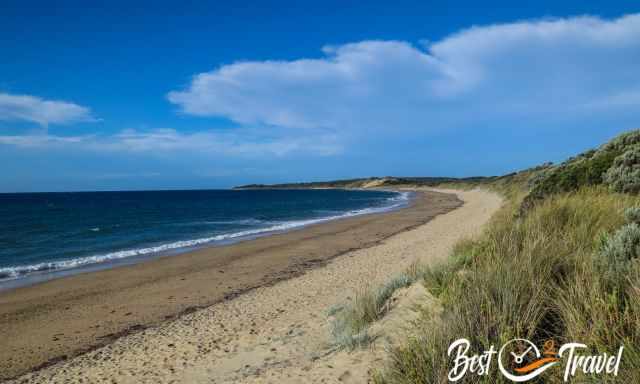 More visitors come to Tasmania during summer from December to February.  The penguin tours are only held in small groups. If the demand is very high, the people get separated into smaller groups on the tours. Fewer tourists in winter and spring but fewer penguins to spot.
Low Head Lighthouse - Foghorn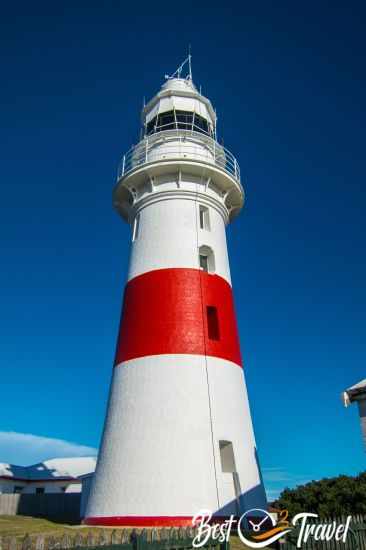 The picturesque Low Head Lighthouse next to the penguin colony is not open to the public. What makes this lighthouse special is the kind of foghorn which is one of only two existing ones in the world. It always only sounds at noon on Sundays. If you plan to visit the penguins during the evening at Low Head, have a look at the lighthouse as well. We were lucky and visited Low Head on a Sunday. The sound of the foghorn is loud and impressive.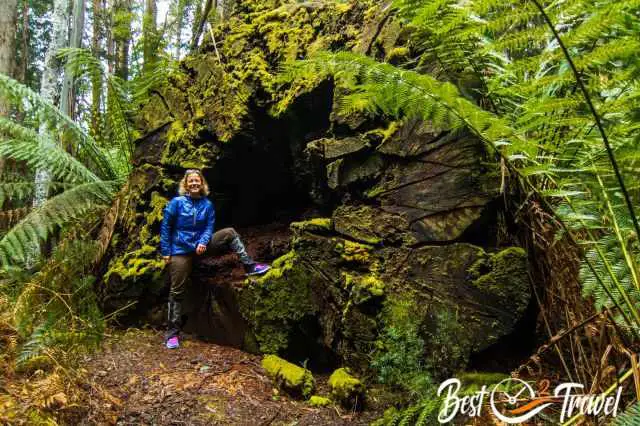 Location and Tips
Tasmania, Low Head
Australia

It is a marvellous experience; to see penguins arriving on the beach and walking up the hill to their burrows. If you are lucky and don't move, they walk above your feet or even legs if you sit in the sand, which was an unforgettable experience for me. The tour guides hand out a factsheet about the little blues with interesting facts.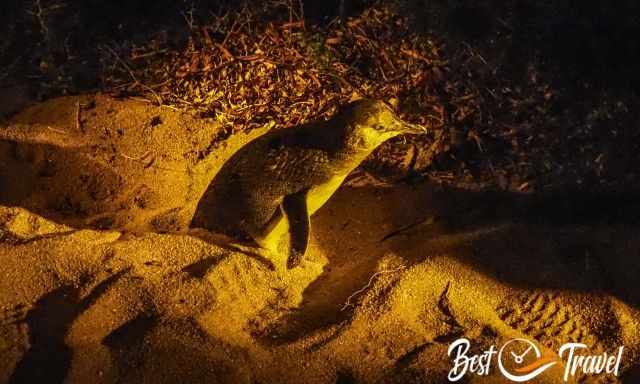 It is very rare to come so close to these cute penguins. Although we've already seen these cute little guys at different places in Tasmania, Melbourne, and New Zealand, this was the most outstanding experience of all at Low Head. These guides do an excellent job; therefore, we highly recommend this tour. Even wheelchair access is available. It is utterly worth to book this guided penguin tour.
Another beautiful spot to see the little penguin is Bicheno on the east coast of Tasmania.
11 Facts About the Fairy Penguins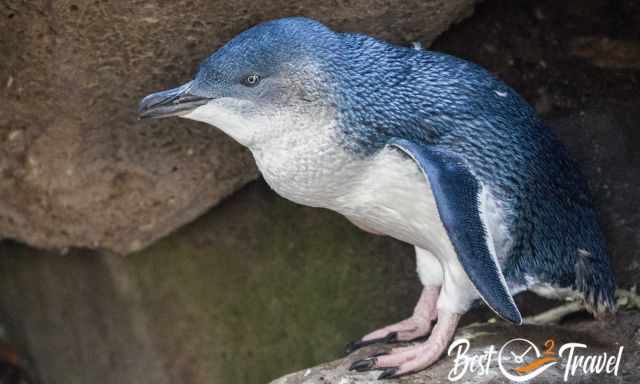 Most of the little penguins breed on offshore islands less than 5 % are found on the mainland.
These cute penguins are not taller than 40 cm and weigh one kg.
They live, on average, 6-7 years in the wild.
They dive typically between 10-30 meters to catch small fish, squid or krill.
They come out of the sea to their nests in groups in darkness because too dangerous to be discovered during the day.
Some return year-round to their burrow, but most of them stay at sea in autumn and winter.
In the breeding season, the parents share the 33-37 days period of egg incubation.
After hatching, the parents leave their chick unguarded to catch fish during the day. When the chicks are about 5 weeks old, they wait outside the burrow to get fed at night.
Another 2-3 weeks later, they will leave the nest and their parents forever to move to the sea.
In winter, male penguins mainly come ashore to renovate or build new nests to impress their mate. 
To be protected from predators, they have excellent camouflage. Their belly is white, so if seen from below in the sea, it looks like the light sky and seen from above from raptors, the darker fur harmonised with the colour of the sea.
Tour Tips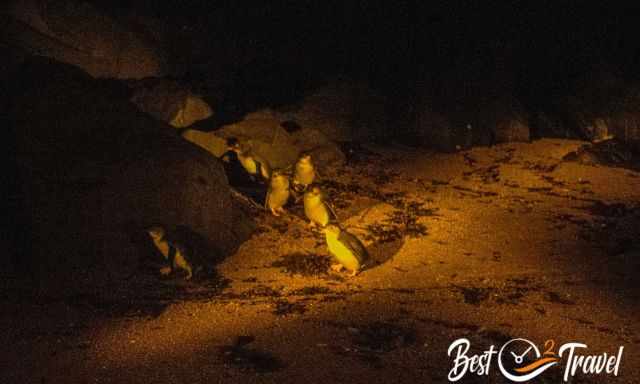 You must book the evening tour in advance. The tour takes part directly after sunset. Give them a call on the booked day and ask for the exact time. These guided tours of 10-12 people are great value for money, 40 AUD per adult and 20 AUD per child. The guides have a huge knowledge and let you know how to observe the Fairy Penguins without disturbing them. No flashlight or torch, only red light for obvious reasons! You don't get the best shots, but the best experience for sure. Dress warmly, the tour lasts one hour. More information and tour booking
Low Head Lighthouse and Cottages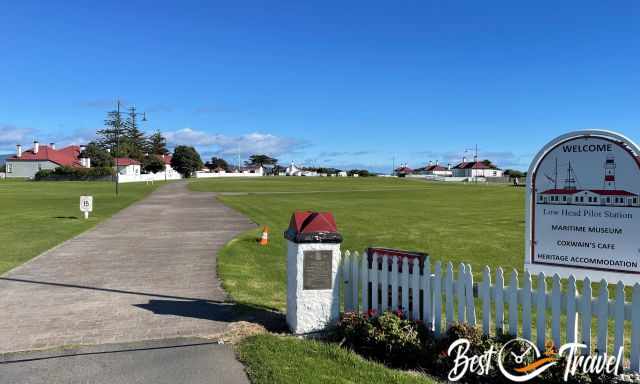 The first navigation marker at Low Head was a flagpole in 1804. The same year a pilot station and signal station with a fire beacon were established at the entrance of Tamar River. Nevertheless, serious shipping accidents still occurred. Finally, in 1833 a lighthouse was constructed. Tasmania's only foghorn was installed in 1929 and is usually used by the lighthouse keeper during fog. Low Head is one of the oldest pilot and signal stations in Australia. Nowadays, it offers self-contained cottages beautifully located. Combine your stay with a guided evening tour at the penguin colony. There are also nice and affordable accommodations around.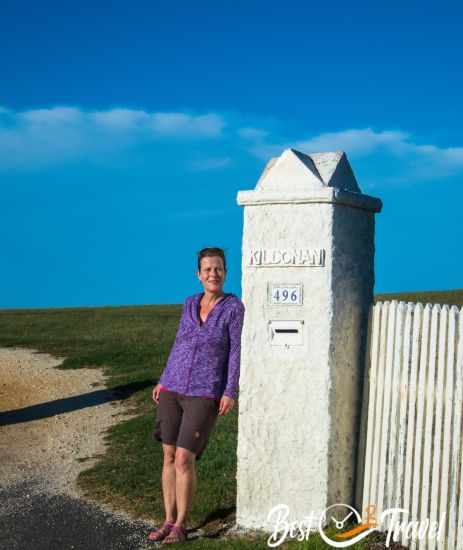 We visited Low Head in February and my friend Rik from Melbourne in May.
Do you want to obtain the usage right for our images? Contact me, but we will take action against picture theft.