When Is the Best Time
Lake St. Clair is famous for being the last part of the Overland Track which leads from Cradle Mountain to Lake St. Clair. This National Park is easily accessible by car and tour buses. From November to April you may experience the best conditions for hiking. Echidnas can be spotted in spring and summer. Their hibernation starts at the end of the summer (March/April). Be prepared for march flies in February and March!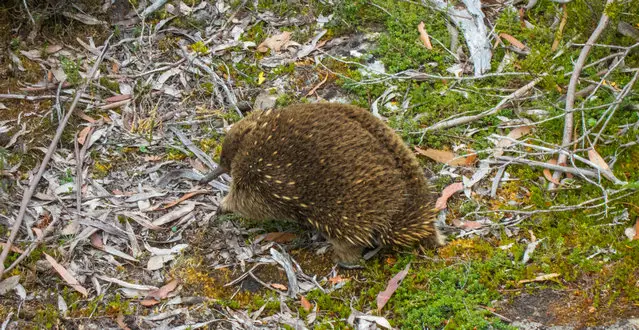 Weather by Seasons
It is chilly here during the night with temperatures below 10°C throughout the year even in the summer. Be prepared if you plan to camp here.
Spring
Much precipitation in September and October. Decreasing rainfall in November and temperatures start to climb on average around 15°C at daytime. At the end of spring, echidnas may be spotted along the trails.
Summer
More stable weather from December to April with warmer temps. On average temperatures are below 20°C in the shade, but can rise to 30°C as well. The driest months are January and February. However, the weather is unpredictable. Be prepared for four seasons in one day even in the summer. March flies can be an issue in February and March; take precaution and wear long trousers and sleeves or take insect repellent.
Autumn
March is still a pleasant month with temps on average around 17°C. In April already increasing rainfall but yet a good month as the crowds thin out. Echidnas prepare for hibernation depending on the temperature.
Winter
Occasionally snow in winter between July and September. It can get cold and freezing during the night (below 0°C). One digit temps at daytime. July to October are the wettest months, but winter is the quietest time, and despite the weather; nature is just overwhelming.
Crowds
Lake St. Clair is easily accessible and very popular. As soon as you leave the lake for hiking, you have the woods almost for yourself. During summer, lots of tour buses make a stop at this awesome spot. Winter is the off-season, quiet and peaceful. Accommodation rates are on a low level.
Best Accommodations Nearby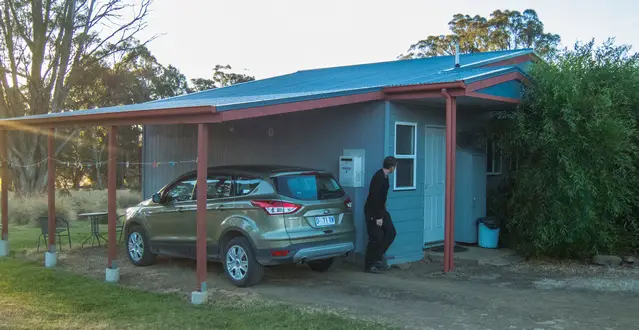 There are only a view opportunities to stay close to Lake St. Clair. You can either stay inside the park at the Lake St Clair Lodge with well-needed heating or at the Highland Cabins and Cottages at Bronte just half an hour drive from the lake. We came here in the peak season, so we'd chosen the cottages at Bronte. It's more known by anglers, tranquil, and clean. The staff was super attentive. In front of our cabins was much wildlife during the evening and early morning. We had such a lovely stay.
Location and Tips
Tasmania, Derwent Bridge
Australia

Cradle Mountain and Lake St Clair were declared a National Park in 1971 and are part of the Tasmanian Wilderness World Heritage Area since 1982. Lake St. Clair is the deepest Lake in Australia, the deepest point at 167 meters. Called by the Aboriginal People "Lake Leeawuleena," this means "sleeping water". Several well-marked hiking trails start from the information centre, also 4 of the 60 short walks of Tasmania: 
Lake St. Clair is the last part of the famous Overland Track. It's advisable to wear a pair of gaiters while hiking; venomous snakes occur in the park. Three different species exist in Tasmania. We bought our gaiters at the excellent information centre of Cradle Mountain.
You may also spot echidnas in the woods or along the hiking trails. We saw one at the wonderful Shadow Lake Circuit, an 11.5 km trail.