When Is the Best Time
Nelson Falls is situated in the Franklin Gordon Wild Rivers National Park, the heart of the Tasmanian Wilderness World Heritage Area, roughly 30 km east of Queenstown. The National Park is named after the two main rivers which exist in the park. The Lyell Highway is the only road that leads through this unique landscape, with several stops for short hikes.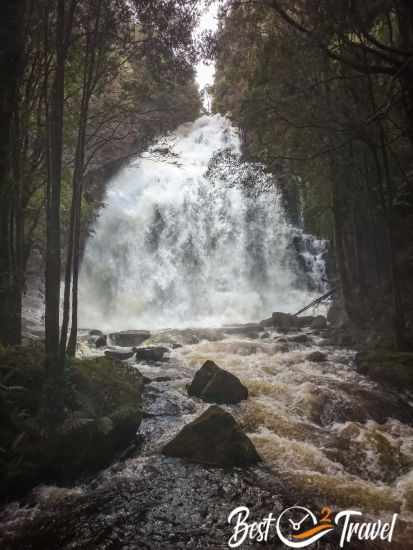 This short walk to Nelson Falls can be done throughout the year, even during rain. The 30 m high waterfall is at its peak in winter and spring, particularly after heavy rainfall. We visited Nelson Falls once in February and again in November.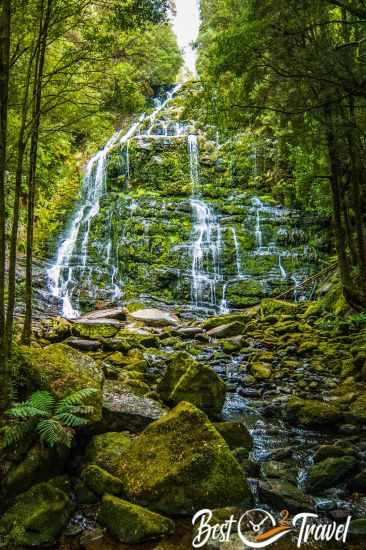 During summer, in February, it was a trickle only, and in November, it was a tremendous fall. It was great fun to watch these falls again, although I got completely wet from the spray within a few minutes, and it was cold below 10 °C. It's an unforgettable experience in winter and spring despite the cold temperatures.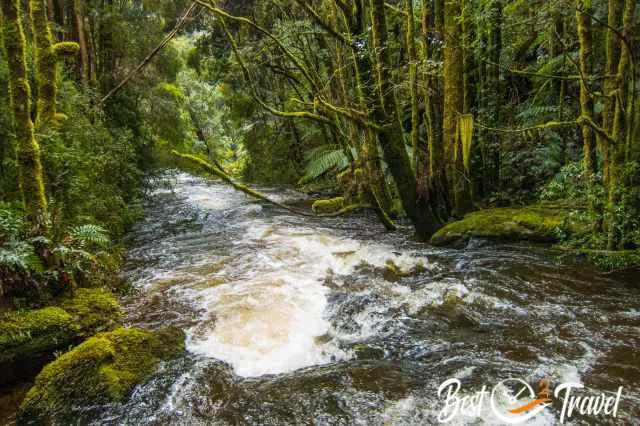 The best time to visit regarding the flow of the falls is at the end of winter and in spring. Regarding the weather, summer is the best season and fall is the most beautiful with its autumn colours. 
Weather Details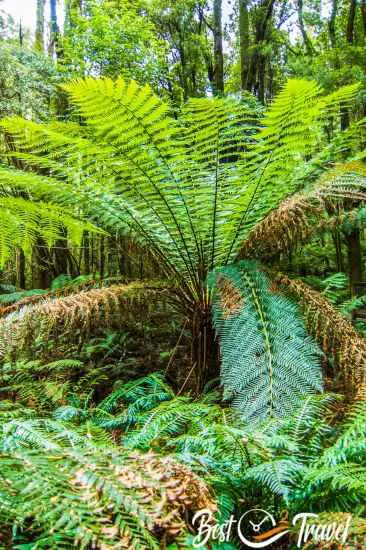 The Franklin Gordon Wild Rivers National Park has a wet oceanic climate and is the wettest area in Tasmania. The "driest" month is February, followed by January and March. In summer, the temps are, on average, around 20°C; records of over 30°C occur as well as below 10°C. During winter, temps can drop below zero. The wettest months are from May to October. However, be prepared when travelling to the west; expect rain!
Nelson Falls and Lyell Highway Map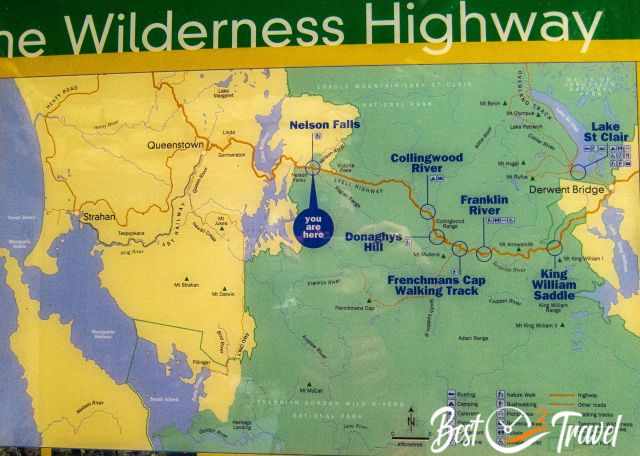 Location and Tips
Tasmania, Franklin Gordon Wild Rivers National Park
Australia

It is an easy 20 minutes return walk to Nelson Falls and a must-do to get an idea of this cool-temperature rainforest's beauty and wilderness.
The trail is well maintained, easily accessible on a boardwalk and much is explained on boards. This short hike is one of the very few opportunities to get a little glimpse of the wild and pristine National Park. There are ample parking and toilet facilities. An entrance fee or National Park Pass is required.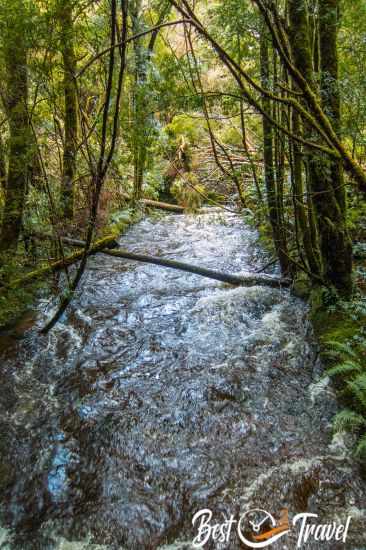 Boat Trips
The tremendous National Park is also accessible by boat. Daily cruises depart from Strahan on the West Coast. Scenic flights are also offered.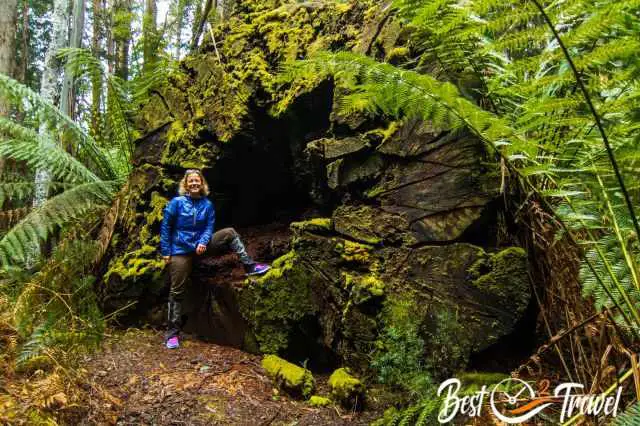 Do you want to obtain the usage right for my images? Contact me, but I will take action against picture theft.