When Is the Best Time
The Marriott Falls State Reserve is worth a visit year-round. However, the falls themselves are most spectacular at the end of winter and in spring after heavy rainfall. The falls are off the beaten track and not overrun like the nearby Russel Falls in the Mount Field National Park. If you like to soak in the wonderful rainforest landscape of Tasmania in tranquillity, this is a must-do hike in all seasons. Summer offers the most pleasant temperatures and autumn colours in April are beautfiul.
Location and Tips
Tasmania, Maydena
Australia

The trail is in good conditions, created in 1996 by young people of the Derwent Valley. The hike takes roughly an hour, especially in the wetter season; the path is slippery and muddy.
Hiking Trail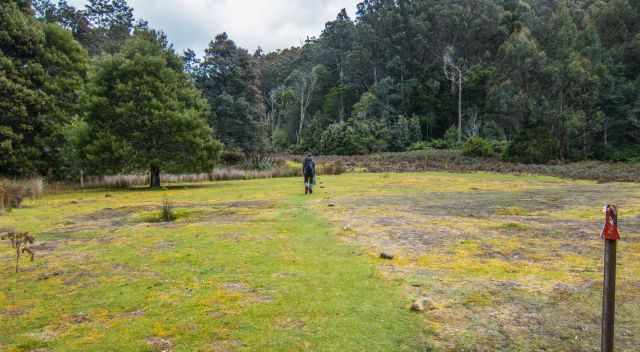 Follow the trail along the Tyenna river through immense swamp gums and dense forest. After 15 to 20 minutes, the hike leads to the left to grass plains covered with rainforest in the past, but unfortunately, it got deforested. Follow the metal poles until you enter the rainforest again.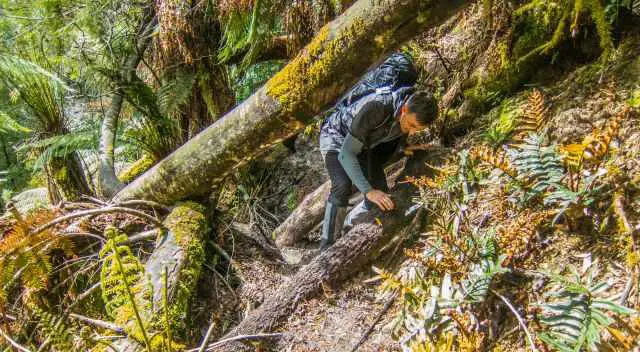 From now on, the trail can be slippery and muddy. Soon you already hear the sound of the waterfall. We came here in November, and the falls were immense and powerful. To get closer to the falls, you need to climb over tree trunks which may be wet and slippery due to the spray.
Marriott Falls is one of Tassie's most beautiful and stunning waterfalls that you should not miss.
Parking
The car park of the falls is just a twenty minutes drive from Mount Field N.P. Entrance. The last 500 meters are gravel, but a 4 WD is not necessary. It's a small parking and mostly empty.
Tip: Stay in Maydena and visit Junee Cave nearby and, of course, the Mount Field National Park.