When Is the Best Time
Lichtenstein Castle is one of the most picturesque castles of all in Germany, like coming out of a fairy tale. Due to the location isolated on a cliff, it had an excellent defence during the medieval time. Lichtenstein is also a famous wedding location and perfect for memorable wedding pictures.
We live in the south of Germany and have visited many of these exceptional castles. I will give you all the important information and answer the questions which may come up before you visit the fantastic castle in Baden-Wuerttemberg. 
For an better overview I added a Table of Contents:
Lichtenstein Castle Location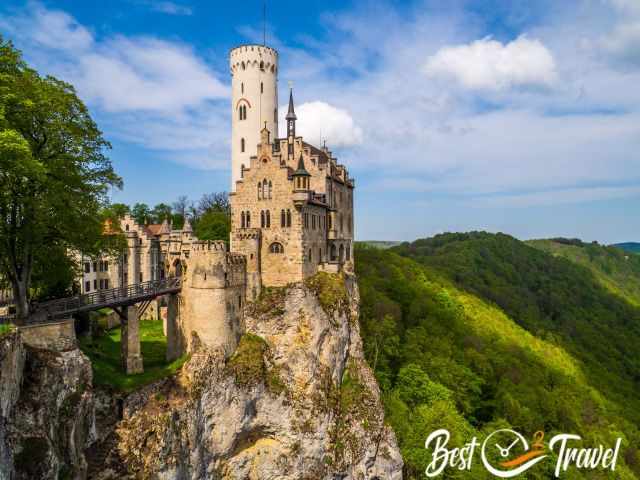 It is located in the south of Germany, 215 km west of Munich and 60 km south of Stuttgart in Baden Württemberg, perched on the edge of a cliff. The castle is located 817 m above sea level in the Swabian Alps, which causes a cold and snowy winter, the reason for the closure in January and February.
Entrance Tickets Lichtenstein Courtyard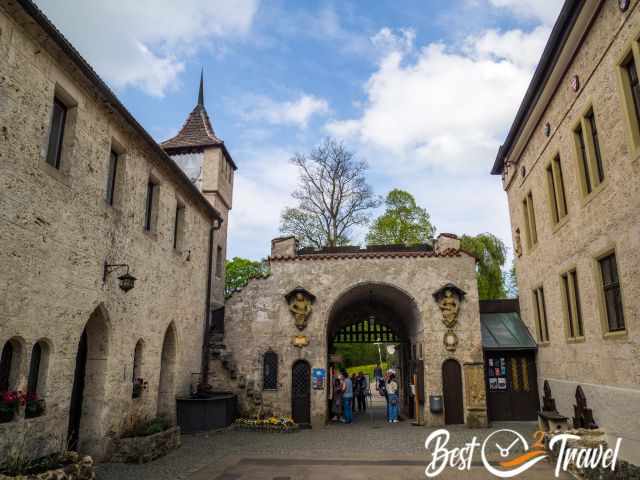 Entrance Fee Castle Courtyard: 4 €, reduced 3€, and children 2€
You can only visit the castle courtyard without a guided tour, which was my ultimate highlight. From here, you get the best shots of the picturesque castle.
Entrance Ticket - Tour Inside the Castle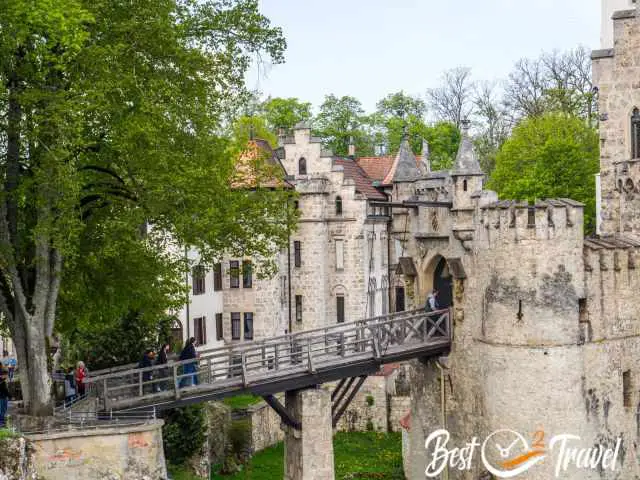 Castle Ticket 12 €, reduced 10€, children 6€ - the courtyard is included in the entrance fee.
Duration 30 minutes – Approx. every 20 minutes in smaller groups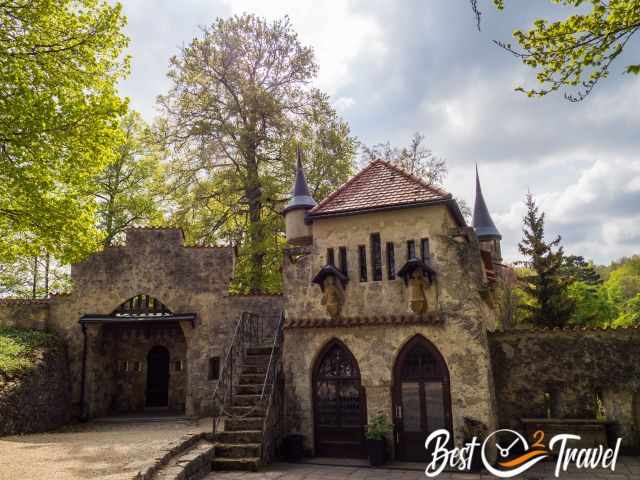 Guided tours lead through the castle's ground and first floors, but taking pictures is prohibited. A tour through the castle includes visiting the armoury, the chapel, the tavern, the King's room, and the knights' hall. You can get married in the castle's Lady Chapel (Marienkapelle), and civil weddings are also offered.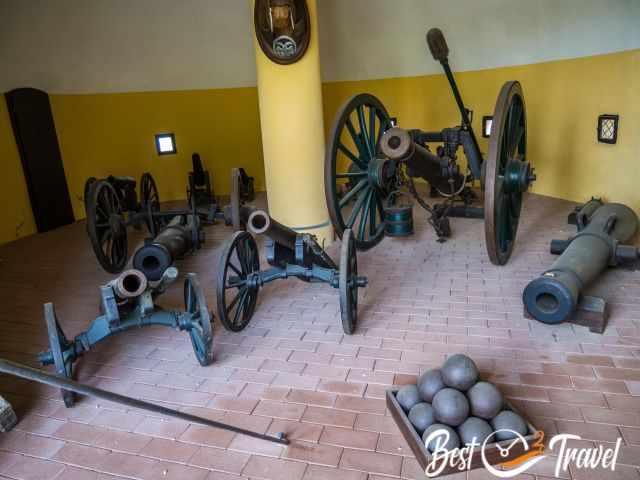 Guided tours in English are available for groups upon request from Monday-Friday or ask for a leaflet in your language.
Opening Hours Lichtenstein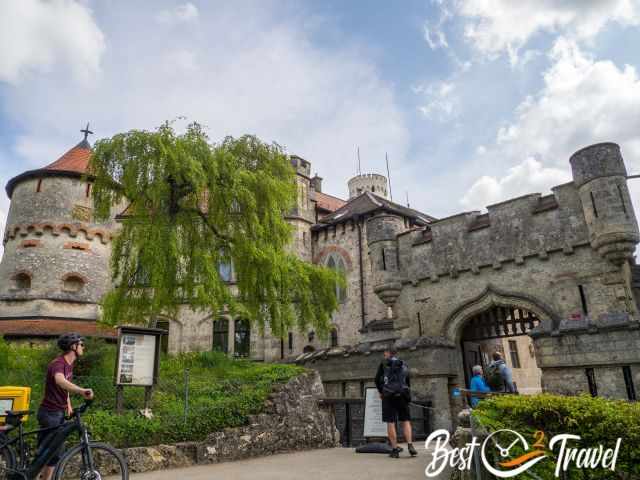 March and November December 10 am – 4 pm
April-October 9 am – 6 pm
Last admission half an hour before closure
Closed during Christmas and in the coldest winter months, January and February.
How to Get to Lichtenstein Castle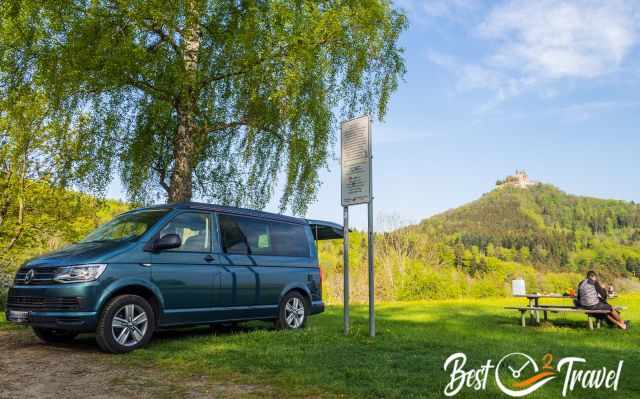 Due to the rural location, getting here by public transport is hard and time-consuming. Travelling by car or rental is a 40-minute ride from Stuttgart airport and 2 ½ hours from Munich airport.
Parking Lichtenstein Castle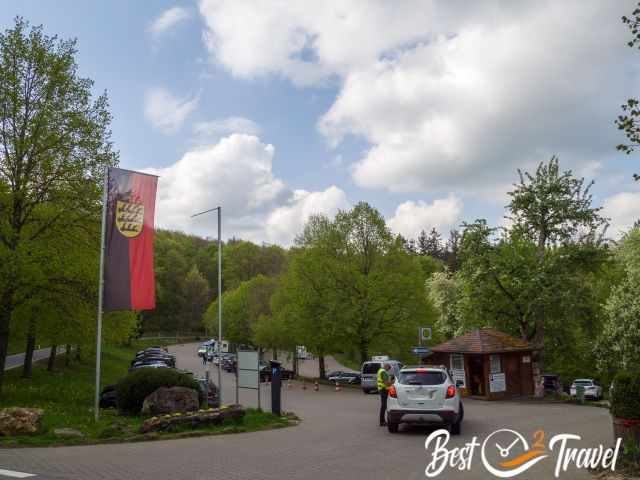 Parking Fee 2€
Limited parking close to the castle Google Maps
Nearby overflow parking, 600 m from the main parking - Google Maps
Slightly busy during weekends from May onwards, but if you arrive latest at 10 am in the morning, you may get a parking space easily. 
When to Visit Lichtenstein Castle?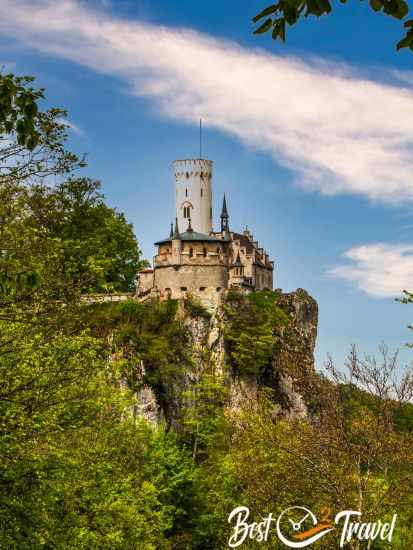 Spring and fall are the most beautiful time and less busy than the summer. However, if you are in this area, don't miss out on this jaw-dropping place close to Stuttgart. Weekends are busier and more crowded in the summer, but you can dodge the crowds with an early arrival. Nevertheless, what makes Lichtenstein special, it is not overrun like Neuschwanstein Castle in Bavaria or Eltz Castle, close to River Moselle.
Is Lichtenstein Castle Worth Visiting?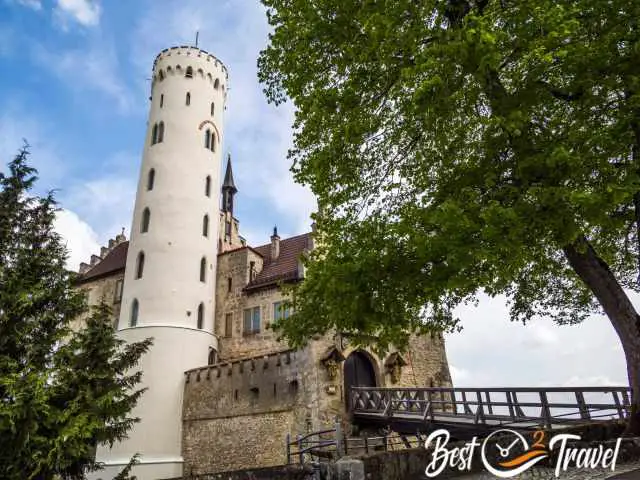 It is a fascinating castle, and the Swabian Alb is excellent for hiking and cave explorations. We hiked around the castle for more breathtaking views, which I highly recommend. More below in things to do.
Things to Do Around Lichtenstein Castle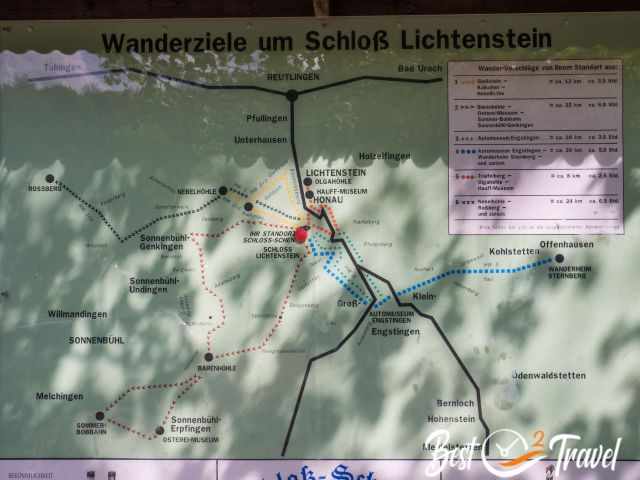 We spent a weekend in this area travelling in our campervan from Munich. I will only mention what we did and recommend. 
Lichtenstein Castle Ruins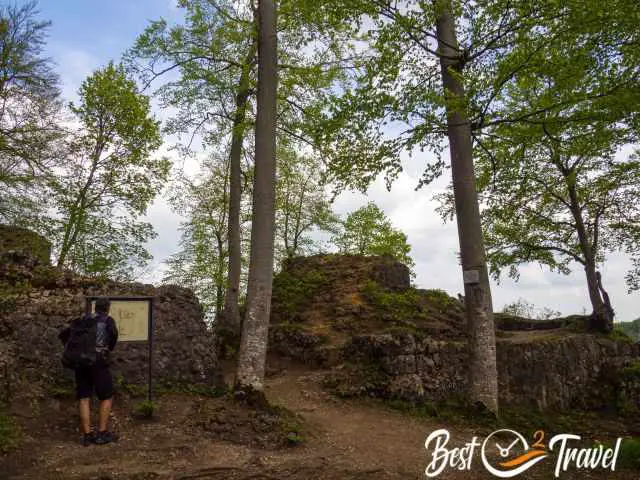 We hiked around Lichtenstein Castle to get a better view below the castle and cliff and experience the old-grown forest. You definitely shouldn't miss this viewpoint where the primary Lichtenstein castle was located – the circular walk is a bit more than one km long. Walk from today Lichtenstein Castle to the former location Locus Map App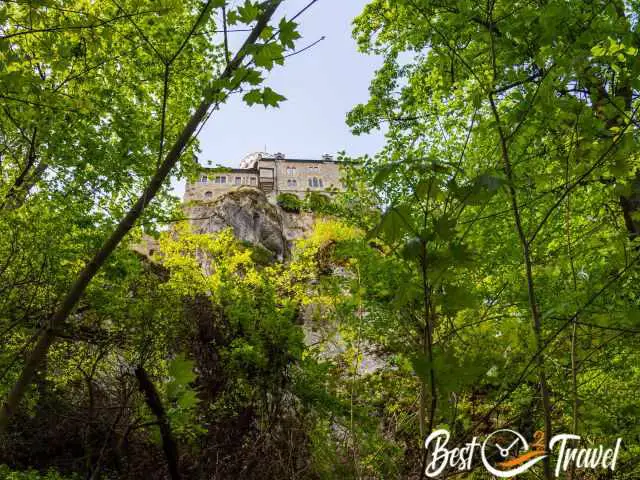 We took the alpine path "Alpiner Pfad" for experienced hikers below the castle. If you plan to do so bring hiking poles for this section.
Nebelhöhle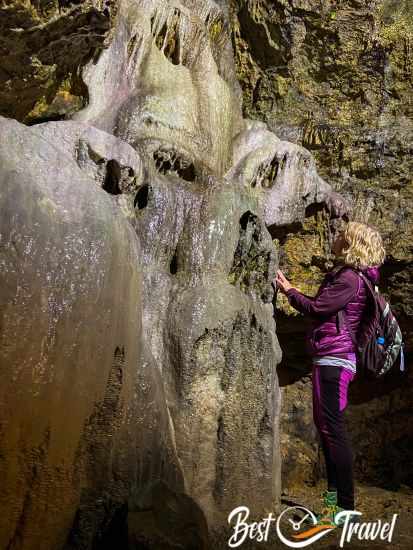 The Swabian Alb is famous for its caves because of the limestones that dissolve in acidic water, i.e., rainwater with the necessary acidity in the form of carbonic acid. There are plenty of caves nearby the castle. One which is open to the public is Nebelhöhle (fog cave). You can either walk from the parking of Lichtenstein Castle to the cave and back through lush forest or take your vehicle to get to the parking. By feet, the shortest trail is 3.3 km long. There are plenty of marked tracks between the castle and the cave. Locus Map App shortest track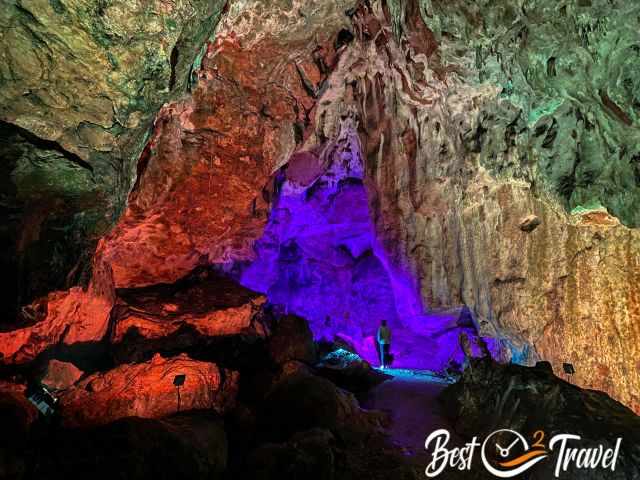 Visiting the colourfully illuminated cave takes roughly 30 minutes. Wear proper shoes it can be slippery in sections, and be aware of the cold temperature constantly around 10°C/50°F. The currently known length is 813 m, and 450 m are open to the public on a self-guided tour.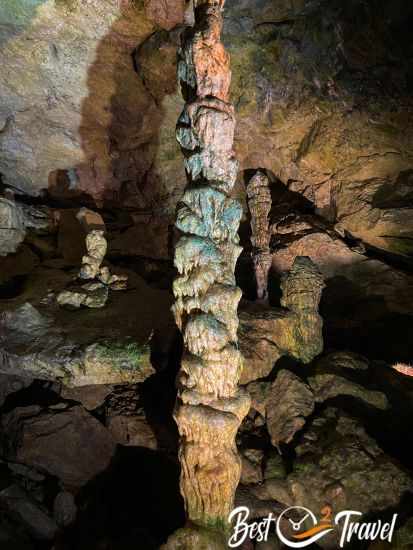 Entrance Fee: adults 6€, children 4€ and families 16€
Opening Hours: Closed in the winter from December until February because most caves are an important winter habitat for bats for protection from cold temperatures.
The cave opens on the first weekend in March. March Weekends only from 9 am-5 pm
From April, daily, 9 am – 5.30 pm.
Who Owns Lichtenstein Castle?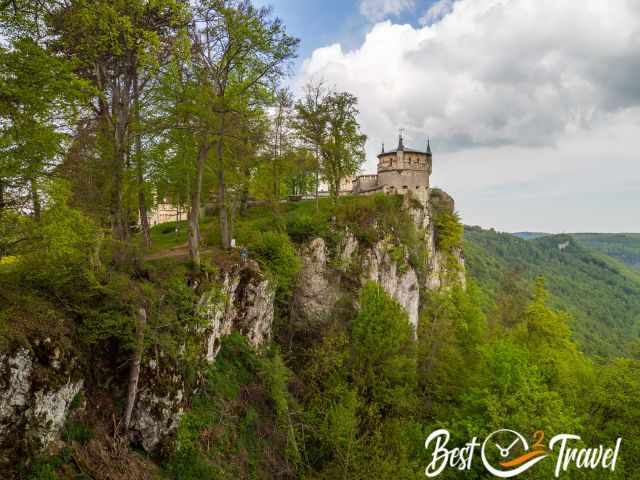 The castle is still privately owned by the ducal family of Urach and other family members. The castle is inhabited by Duke Wilhelm Albert von Urach, Count of Württemberg, great-grandson of the castle builder, with his wife, Duchess Karen and their three children.
People with Disabilities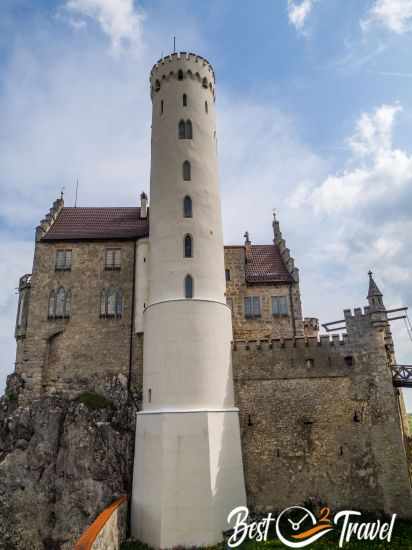 If you are wheelchair-bound, you can visit the castle courtyard, but unfortunately, not the castle itself, which has steps and a spiral staircase.
How Much Time Do You Need?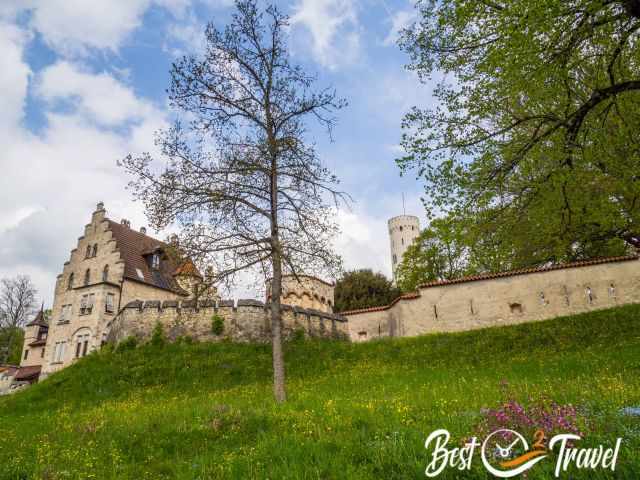 Some blogs recommend doing Lichtenstein and Hohenzollern Castle in one day. Honestly, that is stressful, and in the end, you can't enjoy either of the castles. I highly recommend one day for each castle.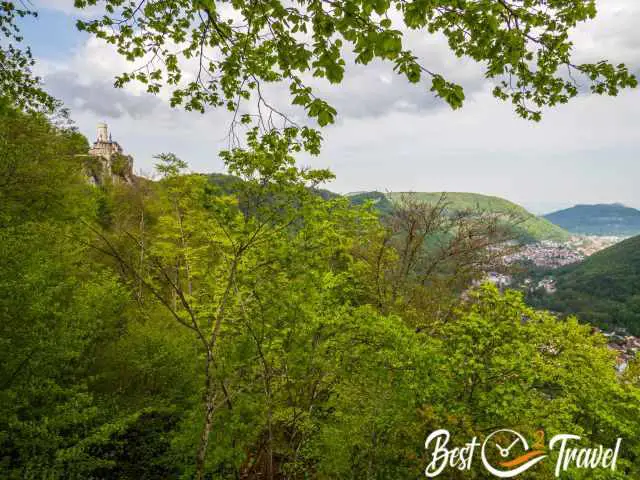 Enjoy the surrounding forests, have lunch in one of the nearby restaurants and soak in the atmosphere of each castle. We visited Lichtenstein and Hohenzollern Castle during one weekend, which was perfect.
Where to Eat at Schloss Lichtenstein?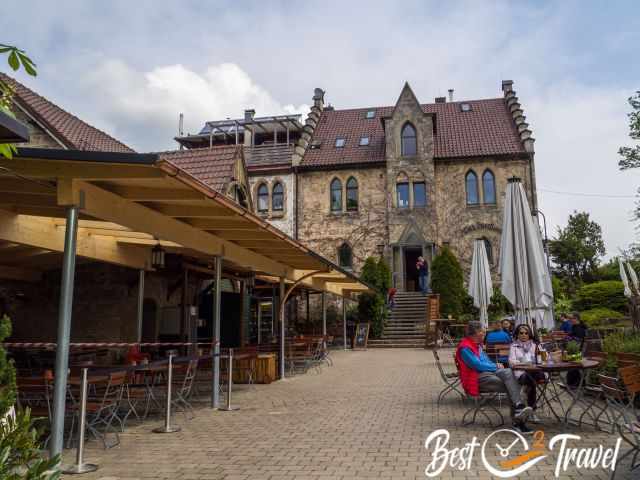 There are two opportunities for a lunch break at Lichtenstein Castle, where you can sit in and outdoors; Altes Forsthaus and Wald Cafe. Next to the cave is also a nice restaurant - Culinary delights are well catered for here.
History Lichtenstein Castle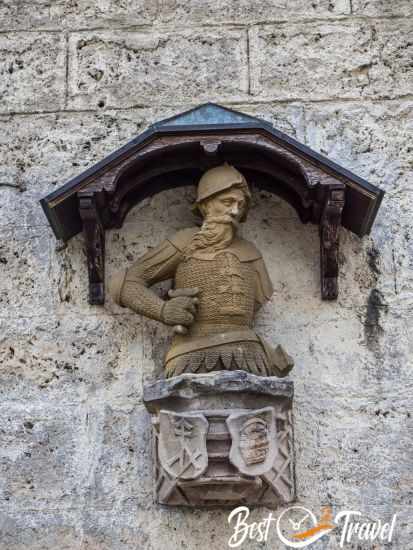 Inspired by the novel 'Lichtenstein' by Wilhelm Hauff, the castle was built in neo-gothic style in 1840-1842. It is the only one in the world based on a novel and not built for tax revenue next to a trade route, often a river, as it was common centuries ago.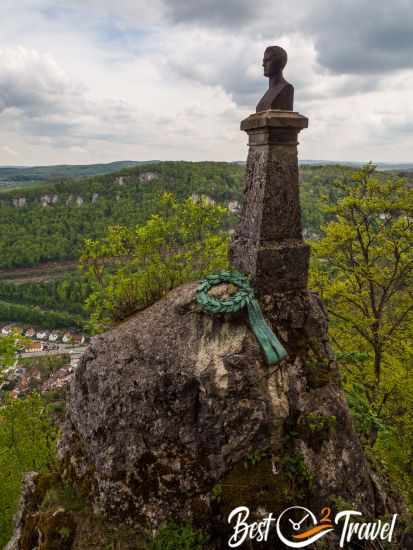 Originally, Lichtenstein Castle was built around 1390. It was once one of the most fortified castles and had an excellent defence, but it soon lost its importance and gradually fell into disrepair after the Thirty Years' War (1618-1648). When great interest in knighthood arose in the 18th century, Wilhelm Hauff mentioned Lichtenstein Castle in his novel "Lichtenstein". Wilhelm Hauff was a German novelist from Stuttgart who died shortly before his 25th birthday. Wilhelm Count of Württemberg bought the ruins and built the castle.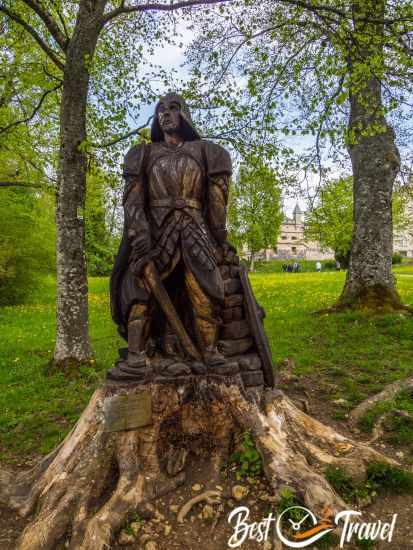 Today, the castle is open to the public, and the entrance fee is mandatory for maintenance work. 
The Wüstenrot Foundation and the sponsoring association are the keys to the preservation of Lichtenstein Castle.
Who Are We?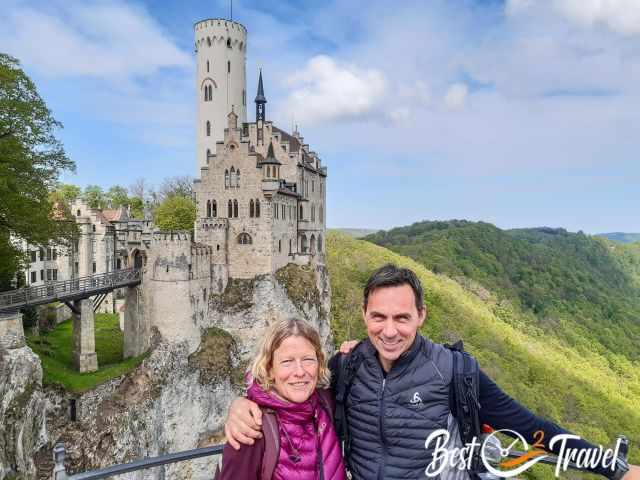 We are passionate travellers, married for almost 25 years, and we love discovering hidden gems around the globe. It is my passion to share some of the most beautiful places in the world with you, but I still can't live from my work, and we have regular jobs, too. Do you like my Lichtenstein Castle Guide? Please share it with your friends and on social media. THANKS for your support!
Location and Tips
Baden-Württemberg, Stuttgart
Germany

Lichtenstein Castle is located on a bluff, which is perfect for defence and is a Must-Visit spot in southern Germany. 
If you wish to use any of my photos, contact me, but I will take action against picture theft. Why do I write this here? Hundreds of my pictures are used worldwide without any credit, nor did they get my permission. I don't mind giving permission, but I want to get asked for it and to be mentioned. The world wide web changed a lot, and rewriting honest travel content is the new business for many fake travel websites. Do you wish to know more about this topic and how to unmask such websites quickly? Read my article "The Truth About Fake Travel Websites and Picture Theft."