When Is the Best Time
Wharariki Beach is truly a stunning place. The beach got more popular due to the Windows 10 Wallpapers. However, it's pretty remote and far to drive, the reason that's still not overrun. It's a 2 hours drive more than 100 km from Kaiteriteri and an hour from Kataka. If you are looking for one of the most breathtaking beaches with view people only except during summer from December to February, you should come here for a whole day or at least a couple of hours. Most people visit the beach for the awesome sunset!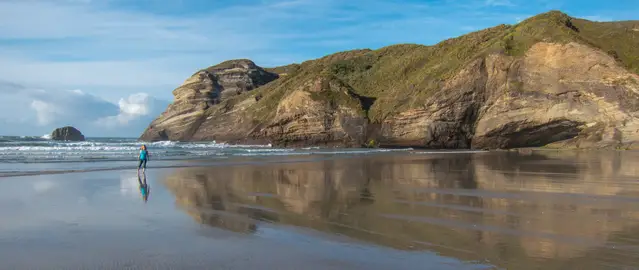 When the tide is going out, you can hike along the entire beach and getting access to several caves. It's very rare that you get pretty close to all of the Archway Islands during low tide. It depends on the sea level. Be aware it's not safe for swimming due to rip currents. Bring a windproof jacket it's extremely windy! Tide times
Where to Stay
Either you can stay next to the Beach at the Wharariki Holiday Park which is quite basic but beautifully situated or chose The Innlet, Country Apartments, Cottages, and Farmhouse Villa Hostel. The location of the property is excellent while you visit Wharariki Beach and Farewell Spit look no further.
Location and Tips
Farewell Spit
New Zealand

The last kilometers to the Wharariki Beach car park are on a gravel road. Next to the parking is the Archway Cafe situated. The walk to the beach starts at the small car park which can be full during peak season in summer. The trail is 2 km long and takes maximum 30 minutes depending on your pace. It goes up and downhill and along pastures with grazing sheep. It's incredibly windy here as you can see at the skewed trees.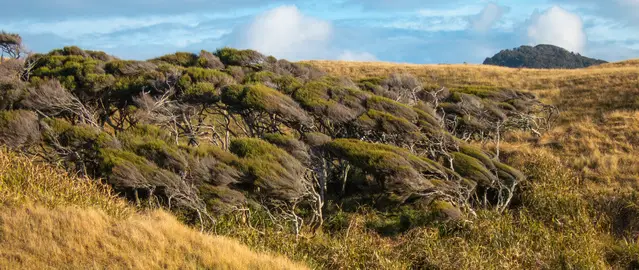 The dunes offer a scenic view of the outstanding beach. When reaching the beach to the right seals and their pubs (during summer) can be seen frequently. Please respect the distance when you watch them in their natural habitat.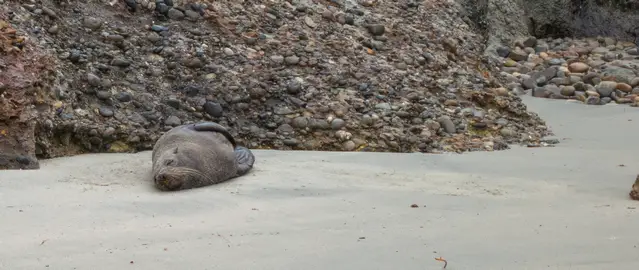 Hiking the Hilltop Walk from Wharariki 
It takes almost 1 1/2 hour to Cape Farewell.

 
Or continue hiking to Pillar Point and add another hour
You are looking for a day hike? Continue walking until the Puponga Visitor Center one direction roughly 3.5 hours.
 
Farewell Spit
Nearby is the famous Farewell Spit; New Zealand's longest sand spit and bird-sanctuary. Guided tours are offered or hike along the marked trails. The tracks are safe for hiking but don't leave the trails when walking on the spit. Quicksand occurs within the dunes. 
 
Tip: Bring insect repellent for hiking. Sandflies can occur if it's not windy.