When Is the Best Time
If you like to experience New Zealand's outstanding rainforests without any crowds this may be one of the best hikes for it. Regarding the weather check the forecast first. The trail is pretty steep, slippery and muddy. Plan an entire day for this strenuous track.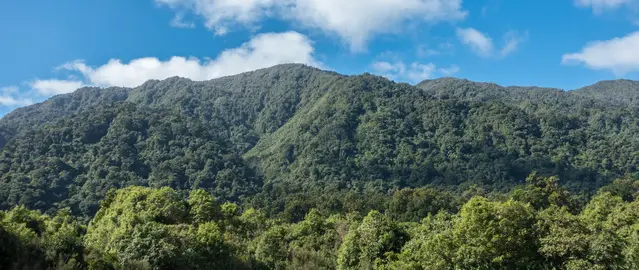 Mount Tuhua
Weather 
Mild temps throughout the year; neither hot nor freezing cold. The annual rainfall at Lake Kaniere is up to 4000 mm high. If it rains it pours but can be dry and beautiful as well. 
Summer; Average day temps are 18-20°C and around 10°C in the night. Comfortable for camping. Precipitation occurs more often at this time of the year.
Winter; Average day temps are above 10°C with a significant drop in the night. During winter expect snow on the top of Mount Tuhua on 1.125 m elevation. The weather is more stable with clear days.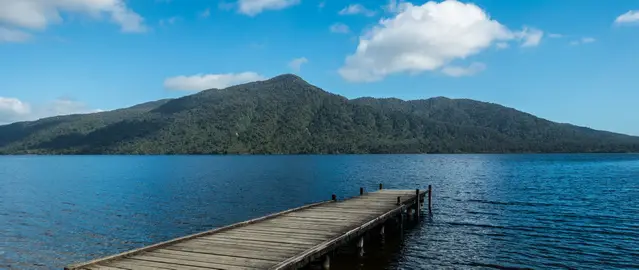 Lake Kaniere
Location and Tips
Hokitika
New Zealand

Lake Kaniere is beautifully situated it feels like being in Paradise. The lake got formed by a glacier thousands of years ago. You can camp at Hans Bay for $8 p.p. (2018) with facilities. Of course, there are sandflies but bearable. If camping is not your first choice there are plenty of nice accommodations in Hokitika. (Bookmark the link for the best deals) It's a 20 km drive from Hokitika to the lake.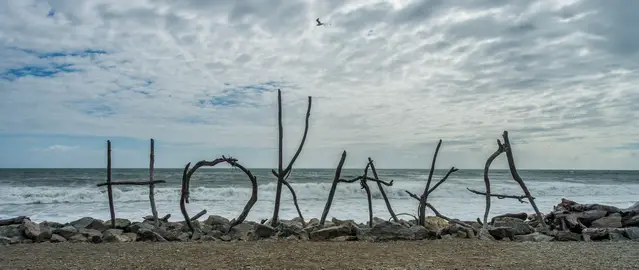 A gravel, narrow and windy road leads to the lake, the trailhead and to the Dorothy Falls. There is a small car park at the trailhead of Mount Tuhua. Although a wilderness trail, it's well marked with orange triangles. The track itself is not well maintained. You need to climb above and crawl below fallen trees. The hike is steep, slippery, and muddy always up through a gorgeous wet rainforest and birds may accompany you. On the open tussock peak, you get rewarded with an incredible view. Carry warm clothes with you as you climb up to 1125 m above sea level. Expect different weather up there! It's just a 7 km hike but may take roughly 6-7 hours. Bring crampons or hiking pools for the return hike.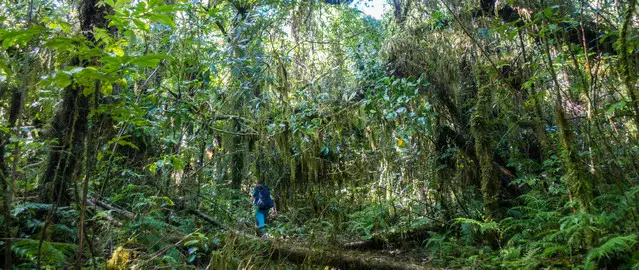 Winter is so much quieter, but it could be a nice walk all year round if a dry day is predicted! The path is incredibly easy to find at Lake Kaniere and as usual, down there you'll find lots of signs! It's a steep ascent through amazing rainforest without any view to the top of Mount Tuhua. When you reach the top you can have a wonderful 360-degree view of the sea to the southern Alps and back to the sea!
Reviewed by Matthias