When Is the Best Time
Mount Cook - Aoraki in Maori, one of the most famous places in New Zealand, is exceptional in all types of weather. It is the highest mountain in NZ at a height of 3.724 m/12217 ft.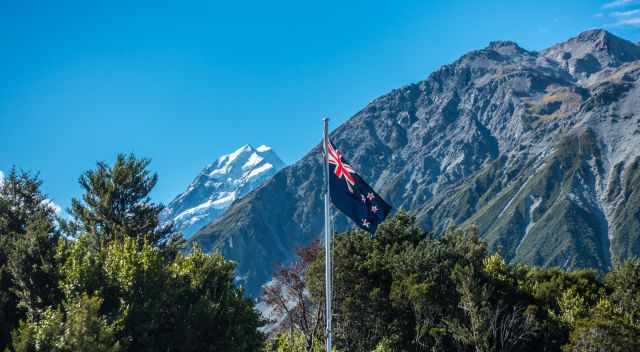 The summit of Mount Cook is covered in snow the entire year. Forty percent of the National Park is covered by the largest glaciers. Nineteen of the peaks are more than 3.000 m high. This park has lots of superlatives. Weather Forecast Aoraki summit; almost always minus degrees.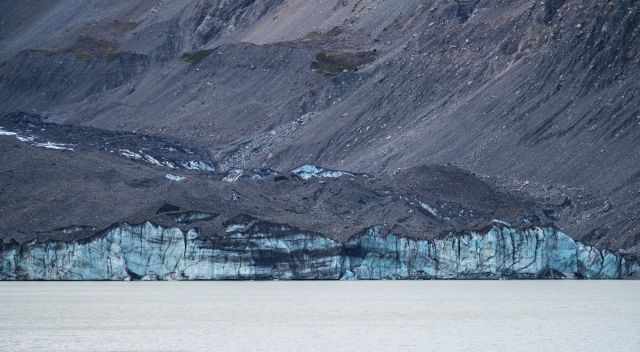 Mount Cook is a marvellous destination throughout the year. The best times are from October to April if you wish to hike some of the tracks. The crowds thin out as soon as you start hiking one of my recommended trails.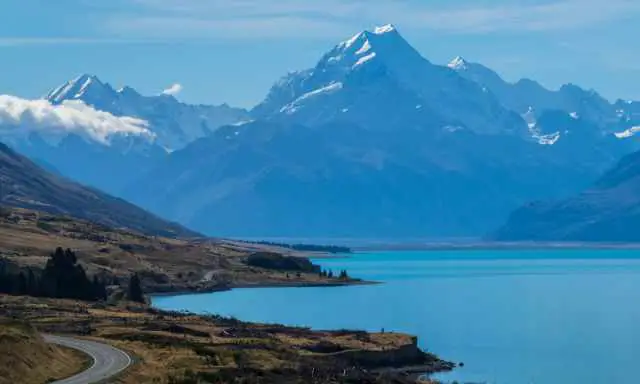 The winter is a little drier but freezing cold with fewer sunshine hours. The summer is pleasant but wetter and busier during the school holidays, and it's even worse around Eastern. If you plan to travel in the summer, you have to deal with crowds and probably days of rain. We went to Mount Cook Aoraki Village for four nights end of March; we experienced excellent weather and snowfall.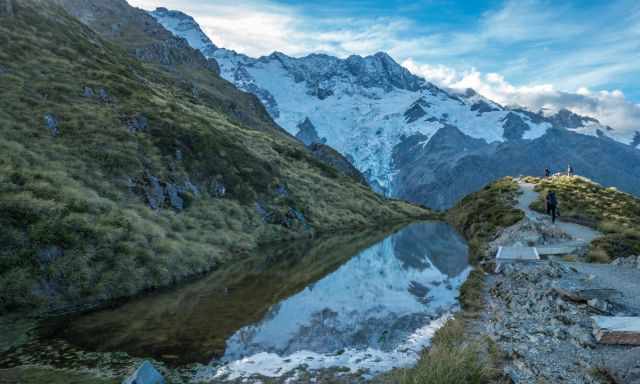 Be prepared for four seasons in one day, and you will get rewarded with spectacular hikes and views in one of the most spectacular national parks in New Zealand. Read my season guide below, my advice on why Aoraki/Mount Cook is worth visiting, my 5 Must-Do Walks and Hikes, the best tour the 3-hour heli hike, as well as my 9 Tips for Mount Cook and check out my map to get an overview of this spectacular national park with its snow-capped mountains.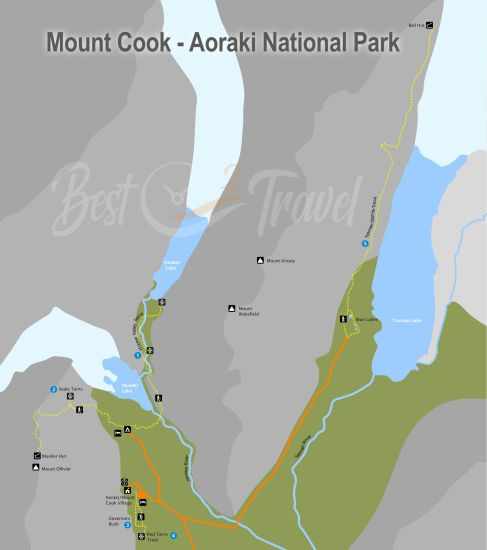 I created the map for you for a better experience and where to find everything. I hope it is helpful for your visit.
Weather and Crowds Mount Cook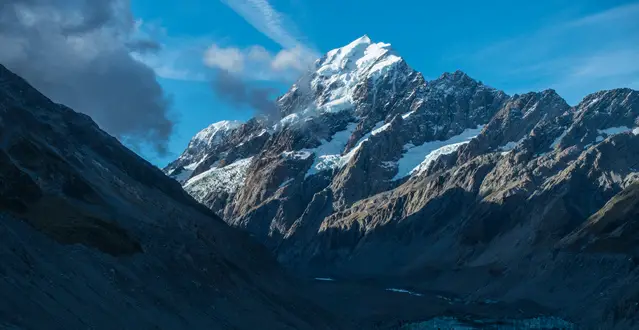 Rain and snow can occur throughout the year; however, the summer is the sunniest time. The weather is changing quickly in the South Alps of NZ. So even if the forecast is excellent, be prepared for strong winds, rain, and snow. The mentioned temps for each season are for Mount Cook Village on 760 m elevations. Weather Forecast Mount Cook Village
Spring (September - November)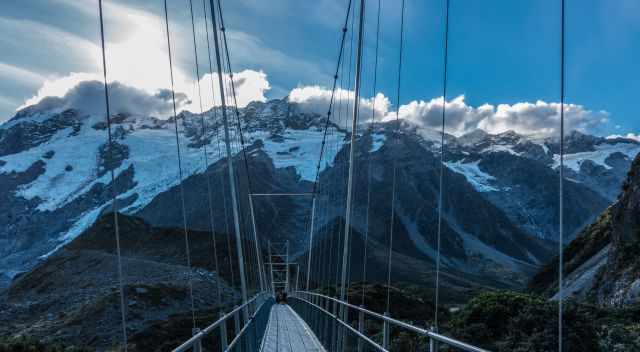 In spring, the Mount Cook Village can still experience minus degrees at night and day temps are pleasant on average, between 15-18°C degrees. Nowadays, with climate change, temps in the high 20 can occur. Rain is increasing; showers are likely to happen, but it doesn't mean it's raining the entire day.
Summer (December-February)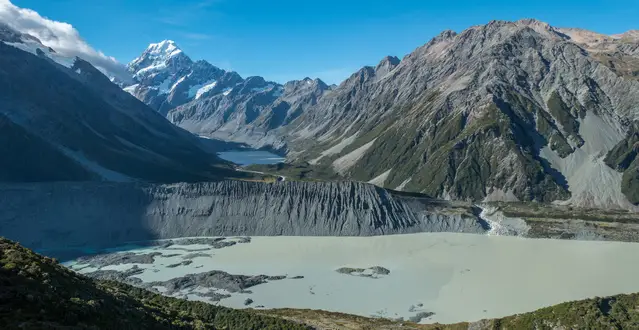 December and January are the wettest and warmest months of the year. Rain is already decreasing in February. During summer, day temps are, on average, around 20°C degrees. On a clear and sunny day, temps can climb up to 35°C. Night temps are, on average, around 10°C. Summer is the busiest time of the year. The limited accommodation options are usually fully booked far in advance. 
Autumn (March-May)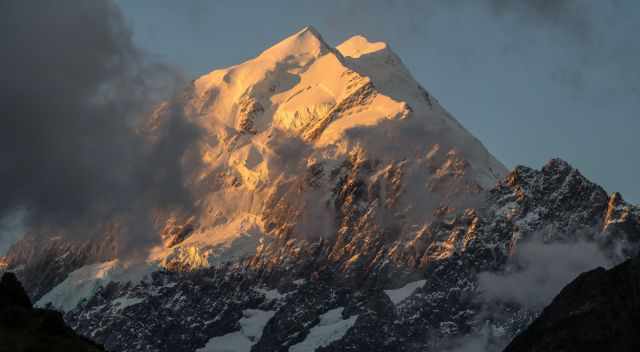 There is less precipitation during autumn. March is still pleasant, with day temps around 20°C on average. It gets colder in April and May with day temps around 15°C, but one-digit temps can also occur. Nights are cold, and minus degrees can happen. It's a little quieter already and again packed with tourists during Easter. We spent three nights here on Easter and experienced all-weather, blue sunny skies, rain, snow, and hail on the day we left.
Winter (June - August)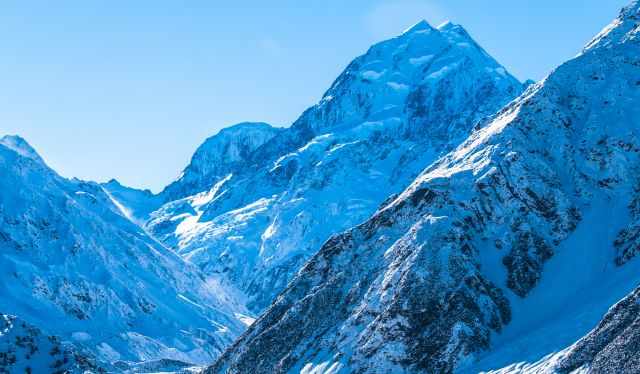 It's chilly here during winter, on average 10°C and colder, however, 20° C can happen, but that's rare to experience. Nights are pretty cold, especially if you plan to camp. Expect minus degrees during the night. Winter is a little drier than the summer months. Some huts and trails on higher elevations may be closed, but the most popular ones are less busy.
Hooker Valley Track - Update Late December 2022
Hooker Valley Track is reopened but closed during poor weather conditions because heavy rain caused erosion at the river banks and the second swing bridge along this trail. 
Accommodations and Camping in the Aoraki – Mount Cook N. P.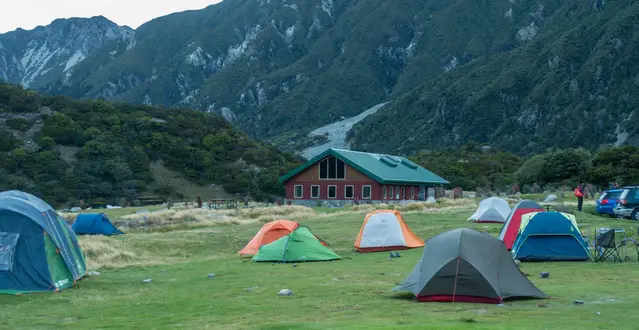 Mount Cook village is easy to reach, but there is just one long road, the State Hwy 80, leading along Lake Pukaki to the village and out. It is quite a journey if you don't stay in the village. You need at least three hours from Queenstown and four from Christchurch.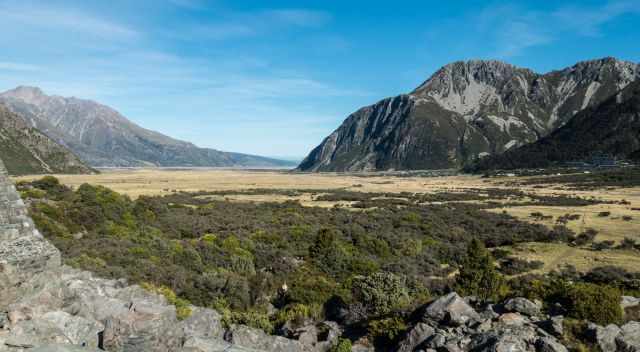 There are very few accommodations, the reason that advanced booking is utterly necessary throughout the year. Lodges, Chalet, and Motel for Aoraki (Bookmark the Link for price guarantee at booking.com). Stay at least 3 better 4 days in case of poor weather.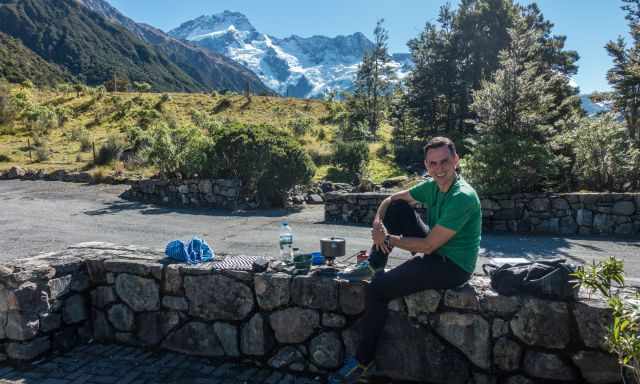 The weather can change very quickly here in the NZ Alps. We experienced sunny blue skies, rain, hail, and snow on our last day.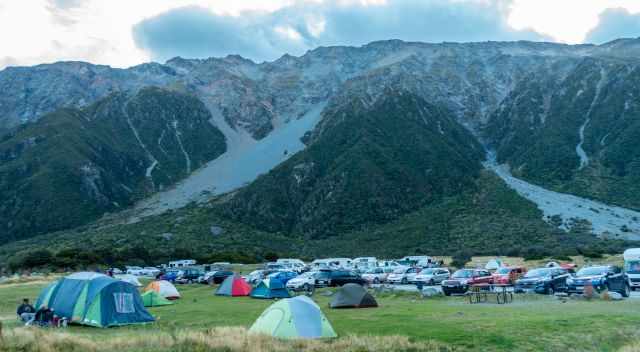 The doc campground is huge - 60 non-powered sites. You can pitch your tent wherever you want. It's first come, first serve. One public shelter for cooking is relatively small during rain or hail in the peak season.  Hot showers are only in the village available.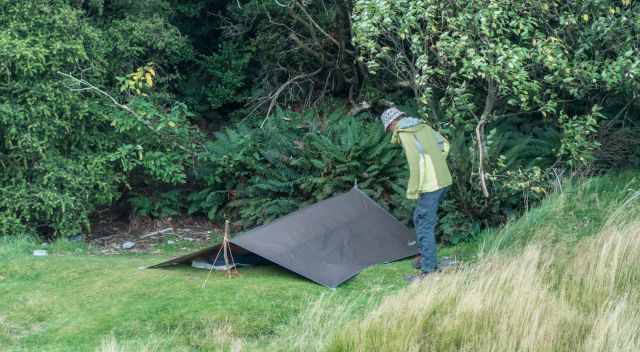 However, nights are cold; temps can drop below zero. I know what I am talking about. The price is $15 per adult and children half for years already also in 2022. Bookings are required throughout the year. Tent site booking
Is it Worth Visiting Mount Cook?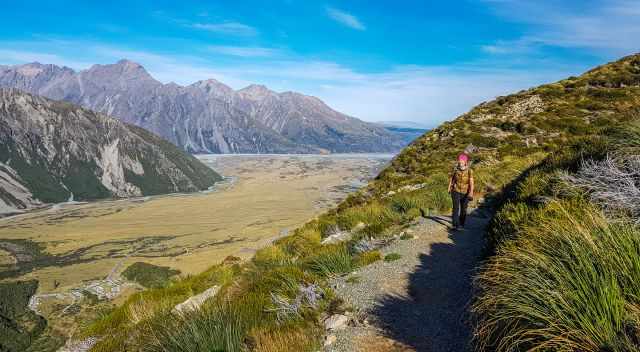 In my opinion, it's a Must-Do. Honestly, a camera cannot capture all the spectacular views and the stunning landscape. I recommend visiting Aoraki at least on a day trip. Start as early as possible and stay until sunset. There is one very well-organized day tour from Christchurch. It is a long journey, but there is so much to see on the way to Aoraki. The most stunning months for this guided tour in a small group are November to January when the picturesque lupin fields at Lake Tekapo are in full bloom. This is such magical scenery on the South Island. Another stop is the famous Church of the Good Shepherd.
These are my recommended tours via GetYourGuide with 24 hours advance cancellation policy. Thx for booking via my website! With your support, I am able to provide all information first-hand. Tour prices are at no extra cost!
The most exceptional tour is the 3 hour heli hike to the Tasman Glacier. You will love the fantastic view of the surrounding snow-capped mountains and the hike on the glacier for 2 hours. No worries, renting gear like boots, crampons, and a waterproof jacket is included. Do you want to experience a glacier? Do it as long as it is possible. The Tasman Glacier's retreat from the early '70s to today it is more than 7 km. This tour is less busy than Franz Josef Glacier. More facts about the Tasman Glacier are at the end of the article.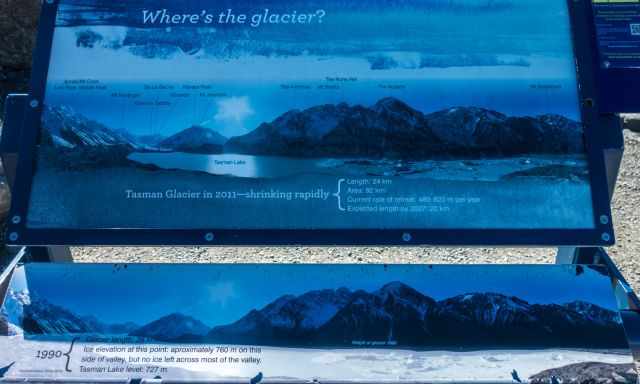 If you don't want to hike on a glacier, enjoy a 25-minute scenic heli flight with spectacular views of Mount Cook - Aoraki, which you will never forget. Included is an alpine landing with a direct view of Aoraki.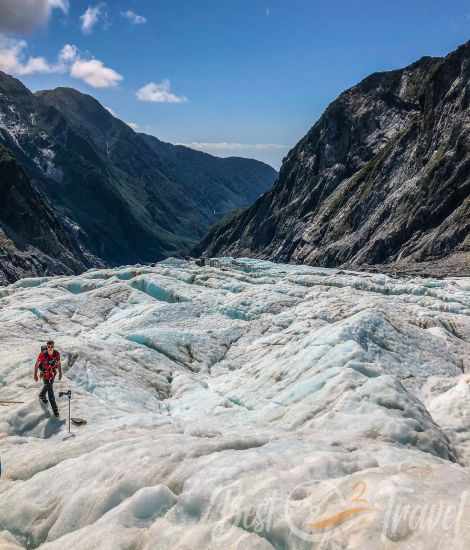 Location and Tips
Mount Cook
New Zealand

The more than 700 km2 big National Park is a hikers' and photographers' dream. You get blown away by this beautiful scenery. Even if it is busy here, start hiking and escape the crowds. The area was already declared a National Park in 1953. According to the legend of the Maori, Mount Cook and the surrounding peaks emerged when a boy named Aoraki and his three brothers took a canoe to ride from heaven to mother earth.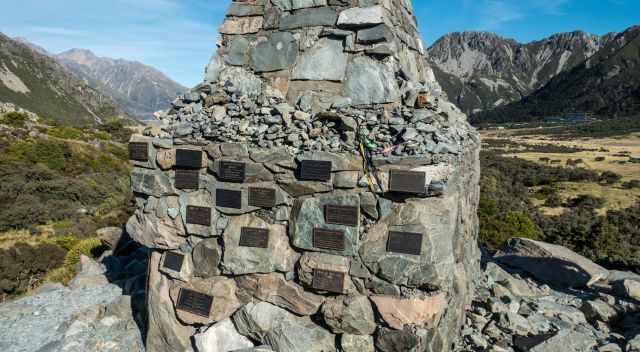 The canoe capsized, and while the boys climbed on the back of the boat, they turned into stone. There are many things to do in the Aoraki National Park. The most popular activities are hiking, helicopter scenic flights and hikes, and guided kayak tours on Tasman Lake. And don't miss the exhibition in the Information Centre.
Information Centre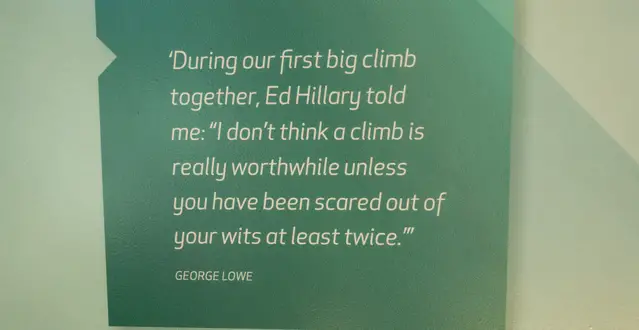 Usually, I don't spend much time in an Information centre, but this one is different. You get everything you need, helpful advice and a trail booklet for day hikes in the National Park; hut fees are paid here as well.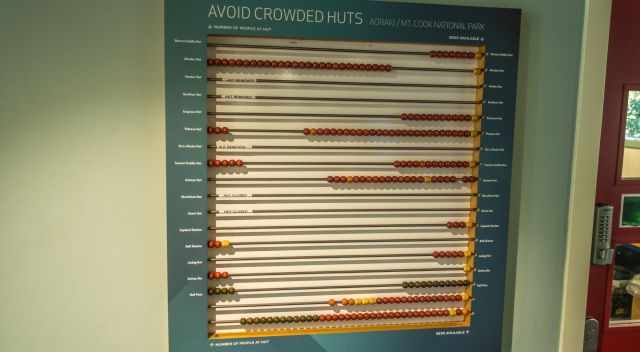 Plan some time for the exhibition about the mountaineering history of Mount Cook, including stories of the Aoraki climbers, first of all, Sir Edmund Hillary, the first woman on Mount Cook, the first Maori, the remembrance books of those who died here, and the climbing gear of the early pioneers.
5 Must-Do Walks and Hikes in Mount Cook National Park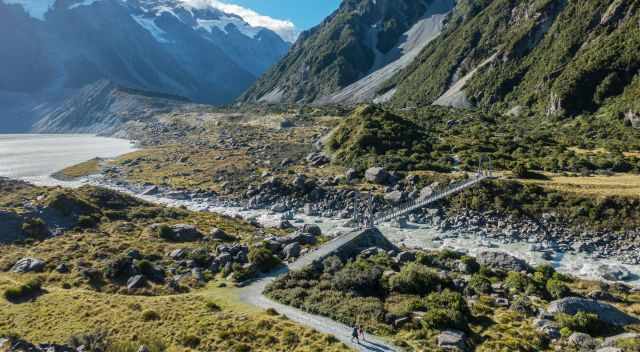 There are different tracks for people of all fitness levels. All walks are well-marked. Restrooms can be found in the village and often at the trailhead but not along the trails. The trails start at the village or campground for the following hikes:
Helpful Link
9 Tips for Mount Cook 


The weather can change quickly. Therefore, some advice for hiking one of the day trails.
Weather: First of all, check the weather forecast or have a quick look at the information centre.
Hiking Fitness: Know your limits and choose your hikes wisely.
Shoes: Wear proper hiking shoes, at least trainers, for easy hikes.
Head: Protection for your head during summer and winter.
Warm Clothing: Pack additional warm clothes and a waterproof jacket in your backpack.
Sun Protection: Sunscreen and sunglasses are necessary throughout the year.
Insect Protection: Insect repellent but only during the short summer.
Water and Snacks: Plenty of food and water; avoid dehydration. Don't hike without it! (You think this advice isn't necessary, but unfortunately, we often see people hiking without anything for hours)
Be Careful and consider carrying a beacon: Depending on your chosen track, you may walk over snow and ice. Avalanches occur along some trails, usually in winter and spring, especially along the Ball Hut and Mueller Hut Route. There was a rescue on November 21 on the summit ridge of Aoraki - Mount Cook. The hikers carried a personal locator beacon in the backpack, so they were easily found. It may have saved their lives. 
Quick Facts About Tasman Glacier


It's the largest glacier in New Zealand – twice the size of the Franz Josef Glacier
Starting on an elevation of 3000 m
Glacier length roughly 14.500 years ago 85 km
1990 = 26 km
2011 = 24 km
Length nowadays roughly 23 km
The glacier is shrinking fast; its estimated length by 2027 is only 20 km
Tasman Glacier has been monitored since the early 1970s, estimated retreat unbelievable of more than 7 km
Chunks of ice which are calving off are always getting bigger. In February 2019 occurred, one of the biggest events
Global warming is real!!
| | |
| --- | --- |
| | To plan your trip or explorer the Islands, we recommend the guidebook from Fodor's. It is packed with maps, carefully curated recommendations and everything else you need to simplify your trip-planning process and make the most of your time onsite. |