When Is the Best Time
Kaikoura is a popular tourist destination and the best one in New Zealand for year-round whale and dolphin watching. You encounter resident sperm whales that have a 95 % sighting chance throughout the year. Kaikoura is one of the best places in the world to spot sperm whales. Dusky dolphins, as well as Common and Hector Dolphins, are also spotted year-round. Usually, there are two seasons for whale watching, ut exceptions occur, and you watch an unexpected pod of orcas during the winter. Continue reading our updated 2019/2020 guide to figure out details when to spot the different whale types in Kaikoura and what kind of trips are offered.
2 Whale Watching Seasons | Migrating Whales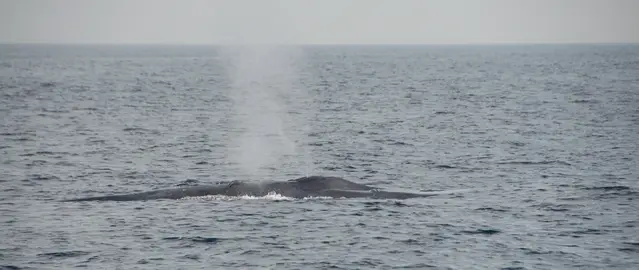 Blue Whale
Besides the resident sperm whales, which you can spot throughout the year, there are two different whale watching seasons for migrating whales around the Kaikoura Coastline:
Colder Season: During the colder season from May to October you can spot migrating whales: Southern right whales, humpback whales, pilot whales and sometimes even blue whales. According to experts, the best time to see many species of migrating whales in Kaikoura during the colder season is between June and August.
Warmer Season: During the summer, usually from November until March, you may spot orcas passing by in pods between 6 - 12 whales. Sometimes you spot blue whales as well. While there are slightly fewer sightings of migrating whales in summer,  a whale watching tour during the warmer season is an absolute must-do! 
 
Crowds / Fully Booked Tours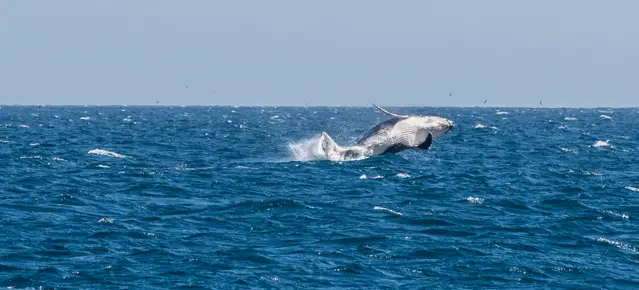 Breaching Humpback Whale - The image takes you to the Kaikoura Tours
It's a very popular attraction and advisable to book these tours in advance, especially during the peak season in summer. Early morning trips are not always fully booked, but from 10 am onwards the boats fill up pretty fast. However, I would book in advance regardless of the time of day to be on the safe side. It is almost impossible not to see a whale on a whale watching trip; therefore, a refund of 80% is offered if there isn't any sighting. 
Another excellent tour and my favourite is swimming and snorkelling with seals. These tours are fantastic for interactions with these playful and curious seals. They are not afraid of humans and come close. This may be the most exciting tour you ever did.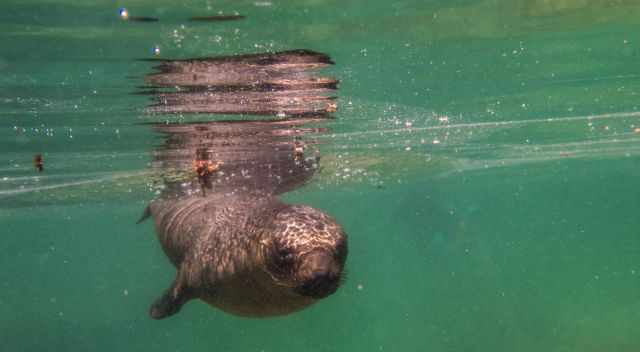 This image takes you to the seal tour which I highly recommend
Weather Kaikoura
Temperatures are pleasant from November to March, often around 20°C during the day. Nights temps are usually around 10°C. From April to October, the temps are on average above 10°C up to 16 °C. Significant rainfall can happen throughout the year. The wettest months occur from March to August. Due to the forecast, tours can get cancelled. Often the wind increases in the afternoon, and it's pretty rough on the boat. Be prepared if you struggle with seasickness.
Types of Whale Watching and Wildlife Trips - Prices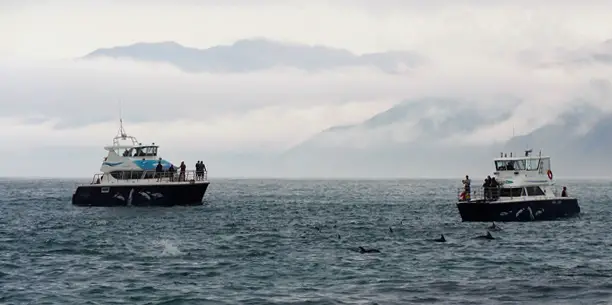 Boat: A boat trip is common and the cheapest option for whale watching. Price per adult roughly $ 150 and child $ 60. The swell picks up in the afternoon. Sea-sickness remedies are helpful. The best boat tour: Kaikoura Whale Watching Cruise
Plane: Nowadays 30 and 40 minutes flights by small planes are offered, When they spot a whale, they circle around 150 meters / 500 feet above. It's much shorter, but the planes are not depending on the sea conditions. Boat trips get more often cancelled due to a rough sea. Price per adult between $150 -180. Excellent flight/tour: Kaikoura - 30 Minutes Whale Watching Flight
Helicopter: Also, helicopter flights are offered at 150 meters height. You can book trips from 30 minutes up to an hour. It's worth it, but also quite expensive depending on the number of people in your group for two adults more than $300 p.p. You'll love the tour (booking via GetYourGuide): Kaikoura - 30 Minutes Whale Watching Helicopter Tour
6 Great Kaikoura Tips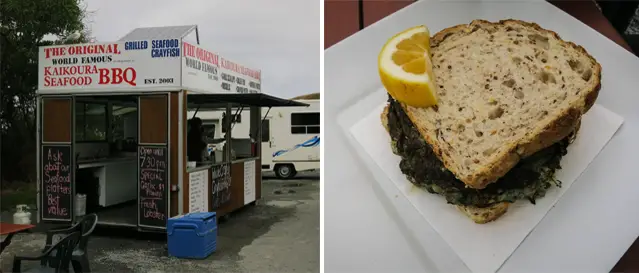 Very tasty Paua Sandwich!
Paua Sandwich: Have a look for a snack stall close to the fur seal colony and try a Paua Sandwich (see the picture above). Although the black color looks strange, it is tasty and interesting. The Paua shell is famous for its beautiful colours and sold as a souvenir.
Morning Tour: The sea is calmer in the morning and before the afternoon breeze gets up, it's a good idea to book a morning tour. It doesn't need to be the first one, though.
Sea Sickness: If you already experienced seasickness before, be sure to take a sea-sickness remedy, the downside these pills make you a little sleepy.
Tour Cancellation: Tours may get cancelled due to harsh weather conditions. Confirm your trip a day before with your tour operator.
Highway: Highway 1 south of Kaikoura gets closed in poor weather conditions. Check the weather forecast and get in touch with your tour operator.
Albatross Tours: New Zealand is an exceptional destination to learn about the majestic albatross. Getting close to these birds is best from Kaikoura. 
There are day trips available from Christchurch to Kaikoura and back just for the whale watching trip. If you are limited in time, that's a good idea. We loved to stay in Kaikoura for three reasons; First tours can get cancelled due to poor weather; second, if there isn't any whale sighting, you get 80 % refunded, and you could book a second trip, third there is so much more to explore in Kaikoura like the fur seal colony or even snorkel with them. Bookmark the following link for the best accommodation deals in Kaikoura and stay here at least for two nights. 
Location and Tips
Kaikoura
New Zealand

Kaikoura famous for being one of the best places for whale watching is situated almost 200 km north of Christchurch. It's less than three hours drive on Hwy 1. Due to the nutrient-rich waters of the 3000 meters deep Kaikoura Canyon, the chance for whales sightings is almost 100 %. First, there is an introduction movie and then a short ride by bus to the harbour. Take precaution if sea-sickness is an issue for you. Due to the speed of the boat and the swell, many people struggled. You have to stay inside as long as the vessel moves forward.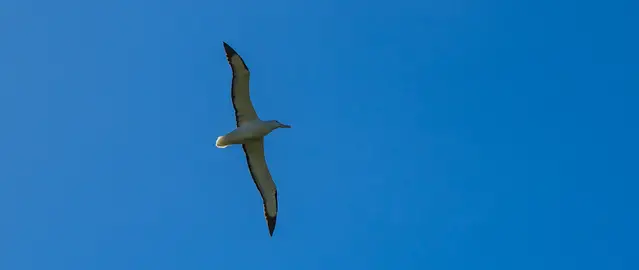 You may see Albatrosses and other seabirds on your whale watching trip. Quite often there are common dolphins or huge schools with hundreds of Dusky Dolphins around. The boat trip takes roughly 3 hours plus the introduction and bus shuttle. Strong winds occur frequently, and it's pretty rough on the boat. Wear a rain and windproof jacket; it gets chilly on deck.
Different Types of Whales Around Kaikoura
Sperm Whales are present throughout the year. It is one of the deepest diving whales more than 1000 meters for their main prey squid. They got hunted for the oil in their head used for the production of the smokeless candles in the 19th century. The last one got killed in 1964. Nowadays, the entire sea around New Zealand is a protected zone for whales.


 
Humpback Whales migrate from the Antarctic to warm tropical waters like Tonga during the winter from May to October. That means they pass Kaikoura between May and October. The Humpback Whales migrate to Tonga for mating and breeding. Tonga is also one of the view spots in the world where you can swim with these gentle giants. Therefore, you have the highest chance for spotting humpbacks in May and October.


 
Blue Whales are the biggest animals on our planet up to almost 30 meters long. They are protected since 1965. It's rare to spot them but always magic. They occur here throughout the year while passing by. 




Blue Whale in Sri Lanka


 
Southern Right Whales are endangered. Protected since 1937 but slow breeders, therefore, they can't recover fast from hunting in the past. They migrate to Hermanus in South Africa and stay there in Kaokoura from June to October.




Southern Right Whales close to Hermanus


 
Orcas can be seen occasionally during summer from November to March. However, sightings are not predictable, and it already happened that they were spotted during winter.




Vancouver Island Whale Watching


 
Pilot Whales are very social always live and migrate in huge pods. Especially in New Zealand whale stranding occurs often. The last with two pods of pilot whales on Stewart Island was in November 2018. They belong to the dolphin family and get around 5 meters in length. 




Pilot Whales in Tarifa, Spain


 
If you want to swim with dusky dolphins, it's advisable to book the tour in advance during the peak season at least one week before.