When Is the Best Time
The most popular and spectacular hike in Madeira is the PR1 from Pico do Arieiro (1816m) to Pico Ruivo (1862m), the highest mountain of Madeira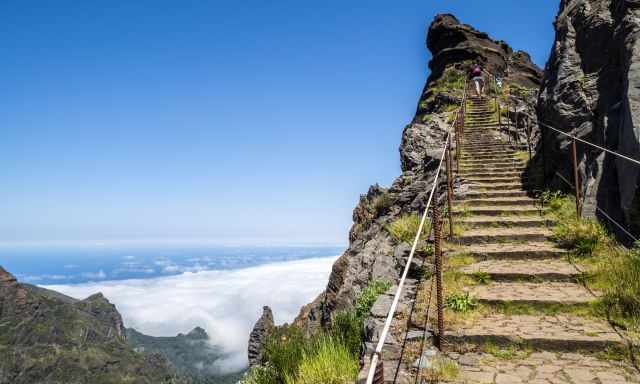 I will give you all the important details for this bucket-list hike, what to consider, what to pack, and my top tip to get the most out of this unique and demanding hike and place.
Is it Worth Visiting Pico do Arieiro?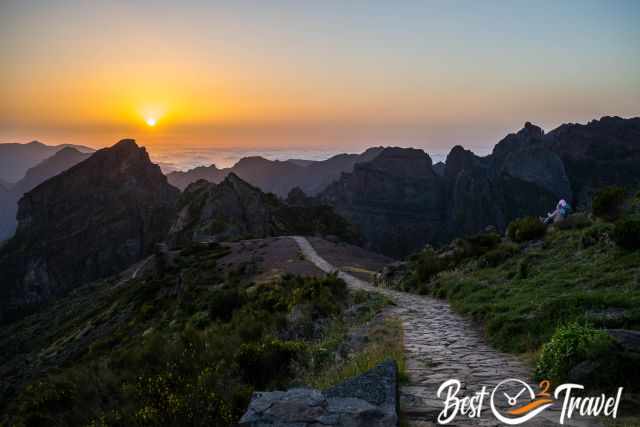 Pico Arieiro is a Must and easy to reach by car. From the parking, it is a short walk to the peak and also to the sunset spot. You reach the Arieiro peak on a staircase only but the sunset spot is wheelchair accessible.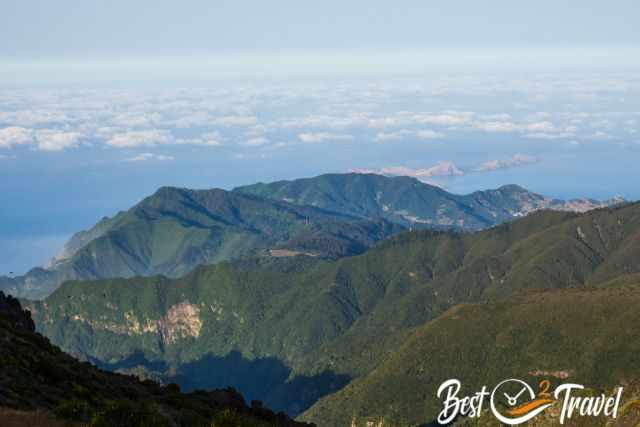 The views from the summit to the cloudier north part with its dramatic coastline, the mountain range with Madeira's highest mountains and the sunrise and sunset all is spectacular from here.
How to Get to Pico do Arieiro?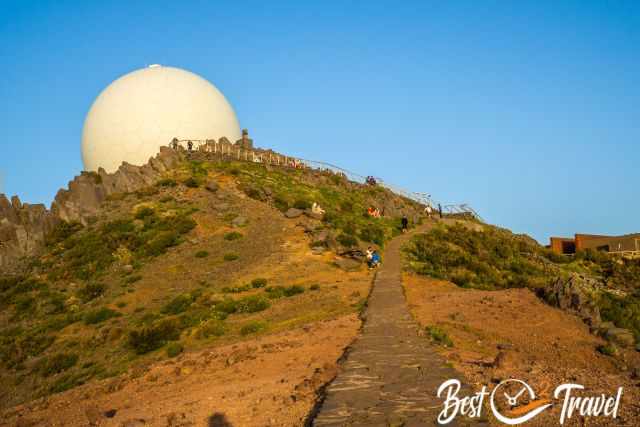 There is no public transport to get there, but Madeira's taxi system is sufficient and not expensive. From Funchal, it takes roughly 40 minutes on winding roads to get to the parking of the third-highest mountain of Madeira.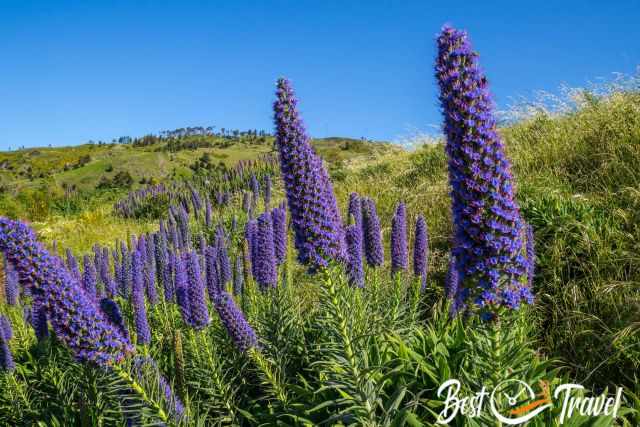 The "Pride of Madeira" is native to this island. The plants can grow to a height of 1,5-2,5 m.
Best Time to Hike PR1 from Pico do Arieiro to Pico Ruivo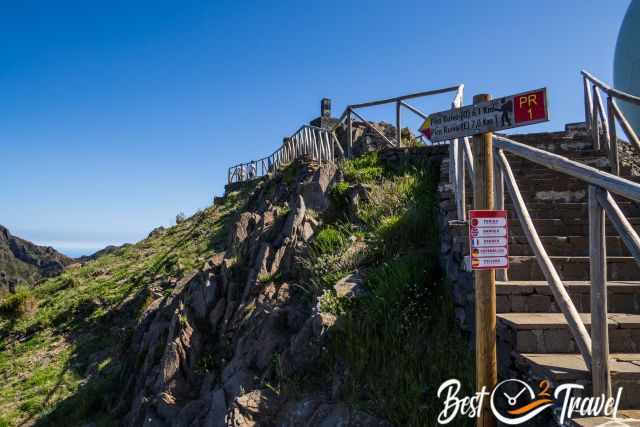 Madeira is a great destination throughout the year. However, in the summer, Madeira is crowded and in the winter, snow can occur at this high elevation. Therefore, the best time to hike Pico Arieiro and for watching the sunset regarding crowds and snow are spring and autumn, March/April until June and September to November.
The Best Daytime for Pico Arieiro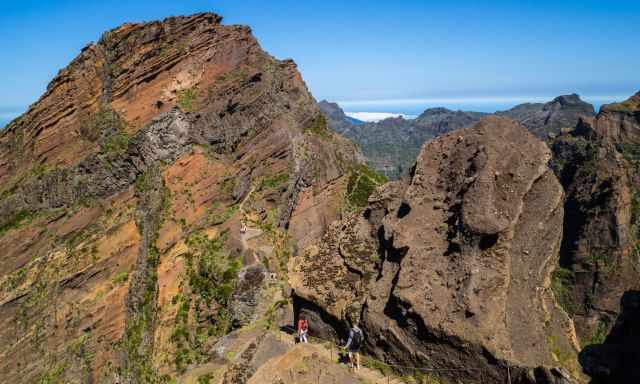 Often Pico Arieiro offers better views in the morning, being above the clouds which rise up during the day. However, if it is a clear day, the sunset is spectacular from here. If you plan to hike PR 1, start early for two reasons, there is limited space at the car park and for breathtaking views just in case clouds roll in at midday.
Top Tip for Pico Arieiro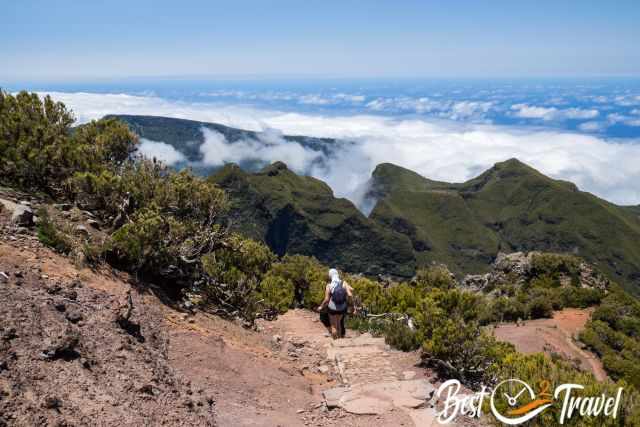 You never know how the weather will be 1800 m above sea level. Check the webcam of Pico Arieiro before you venture out and drive the long and steep road to the summit on a less cloudy day. Due to the elevation, it is possible to end up in clouds. Webcam Pico Arieiro
Parking at Pico do Arieiro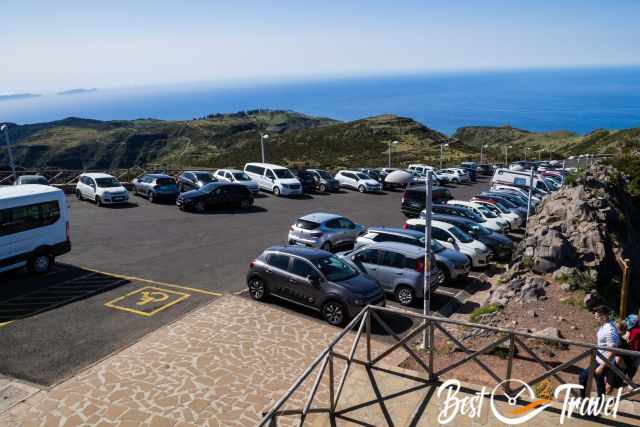 There is limited parking, and if you plan to hike PR1, come early otherwise, you may be forced to wait for half an hour or so to get a space when day visitors leave the mountain. Google Maps Parking
However, there is a new overflow parking one kilometre before the main parking at Pico do Arieiro. Google Maps overflow parking
Hiking Trail Description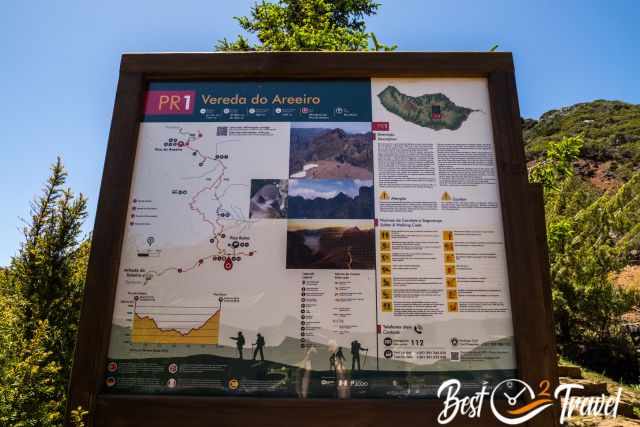 This mountain hike is the most famous one and for sure one of the best with fantastic views. Most important to know is the trail is exposed in sections, and the track almost only descends or ascends. If you are not used to climbing mountains, it is a leg burner. This is the most strenuous hike of all, and even I had aching calves the next day.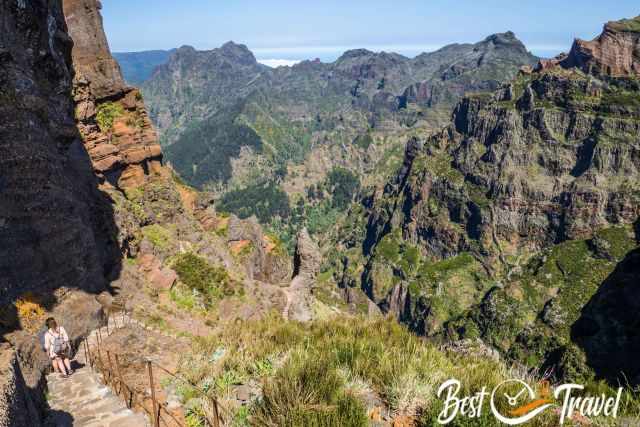 Trail length: 12.2 km, the longer and easier route doesn't exist any longer
Duration: 4-6 hours for the more experienced and up to 8 hours for the less trained
Elevation gain: 1,132 m one way – yes, more than 2,250 m
Difficulty: Challenging
A map is not necessary for this hike, the trail is very well-marked like all hikes in Madeira.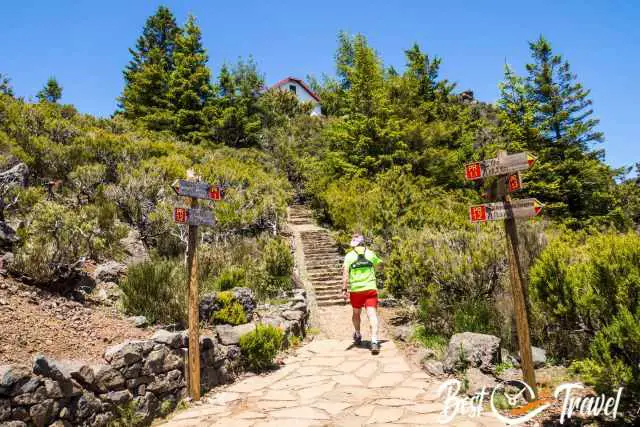 The trail from Pico do Arieiro to Pico Ruivo is well maintained, and some parts are surfaced with cobblestones, but be careful they are a bit slippery when wet.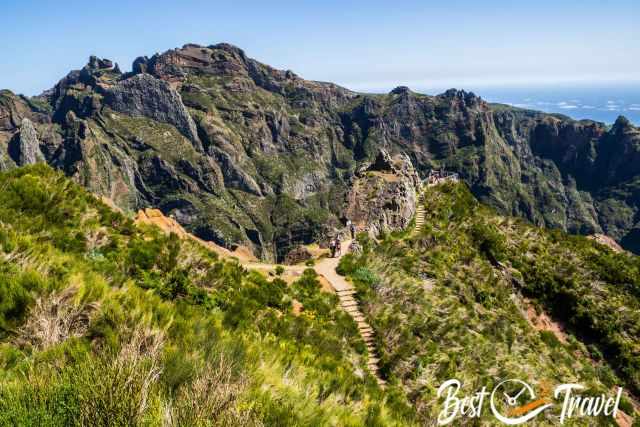 The first viewpoint along this track is Miradouro do Ninho da Manta, which is also phenomenal for the sunrise, and it takes just 20 minutes to get here.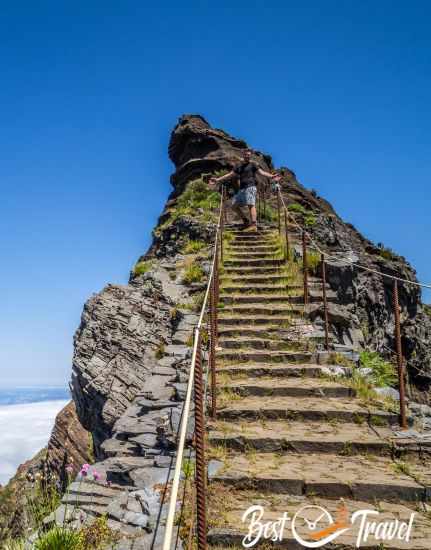 Very famous, and an Instagram spot is the Stairway to Heaven. If you wish to walk until here, it may take half an hour. The light is terrible in the morning and excellent in the afternoon if you want to take great shots here.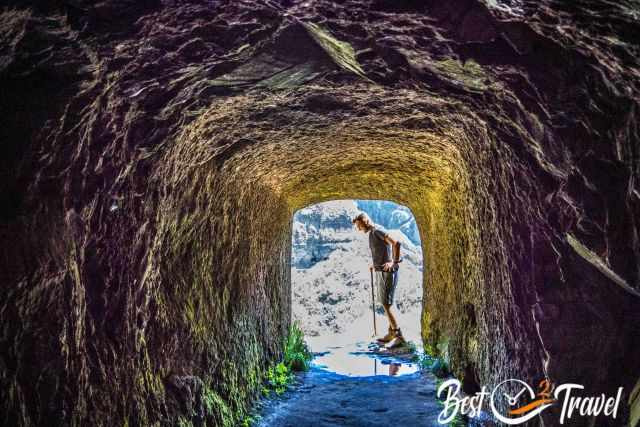 You walk through several tunnels along the route. The longest and almost straightforward tunnel leads through the second-highest mountain of Madeira, Pico das Torres (1851 m). I was glad having my headlamp in my backpack.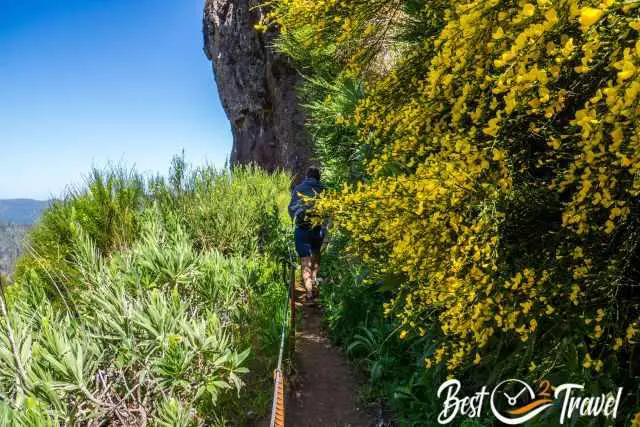 What I can guarantee for this hike you need a proper lunch or sandwiches and energy food for this plenty of calories burning hike. When I hiked this steep steps down I was already aware of the ascent on the way back which is hard in summer during the midday heat.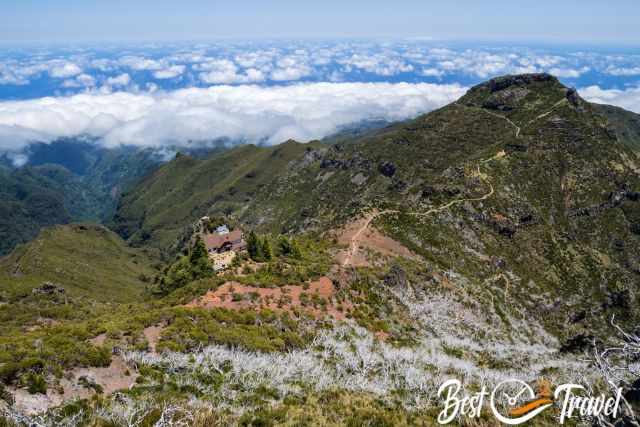 Shortly before you reach Pico Ruivo (1862m) you pass by a mountain hut where you are able to get beverages, food, and you can stay here overnight. Pico Ruivo offers outstanding views.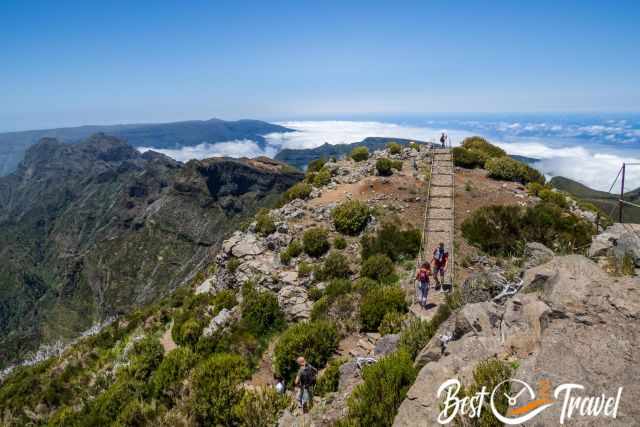 It is the highest mountain of Madeira but the peak itself was crowded and I soon returned the same way back.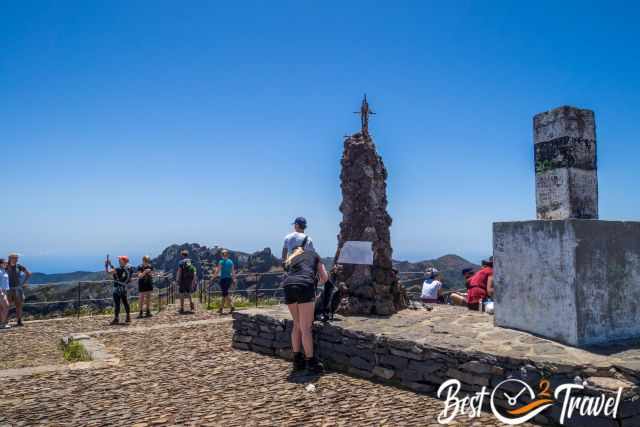 Packing Checklist for Pico Arieiro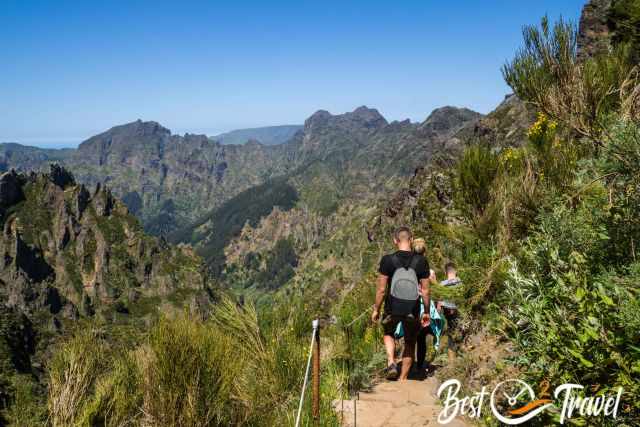 A wind jacket and fleece pullover, it is windy up here, and the weather can change quickly.
Plenty of water, especially in summer.
Proper lunch and energy food for the demanding hike.
A headlamp for the tunnels and the winter with shorter daylight hours.
Sun protection: sunscreen, a hat, sunglasses - the sun is intense 1,800 m above the sea.
Location and Tips
Funchal
Portugal

This hiking trail is challenging for those not used to climbing mountains. The entire track took me less than 4 hours, but I live in the mountains and climb to the summits weekly. If you don't have any knee issues, you should do this exceptional hike.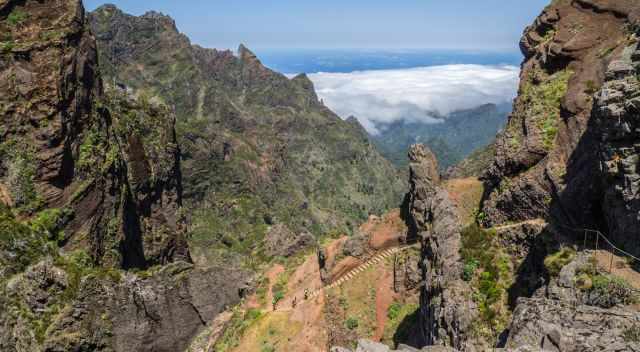 It is a leg burner but worth the effort. Calculate roughly 6 hours, including several breaks. The hike leads through several long and dark tunnels. You climb lots of steps and staircases. This demanding trail offers everything in one day. Even if you stay here for a week only, this trail is a Must-Do!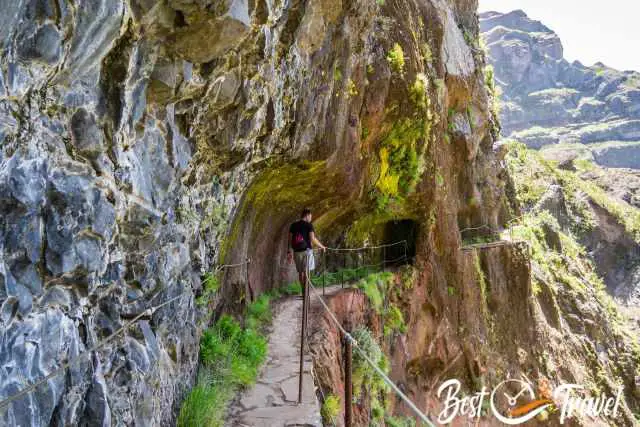 Watch the sunset afterwards if you do this hike with a clear blue sky. You won't regret it. Overall, one of the most spectacular mountain hikes with jaw-dropping scenery. 
Do you like to know more about Madeira, the Levada and waterfall hiking trails, sunrise and sunsets, excellent natural pools and beaches, and food specialities? Check out my new guides with tips for an excellent stay on this breathtaking island of Portugal.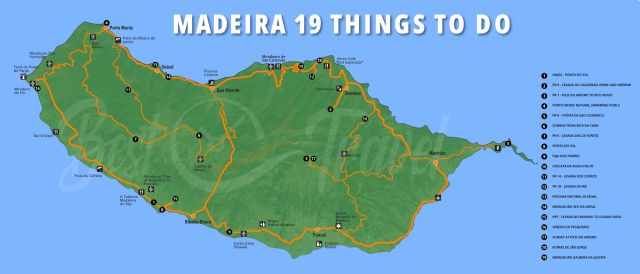 Who Are We?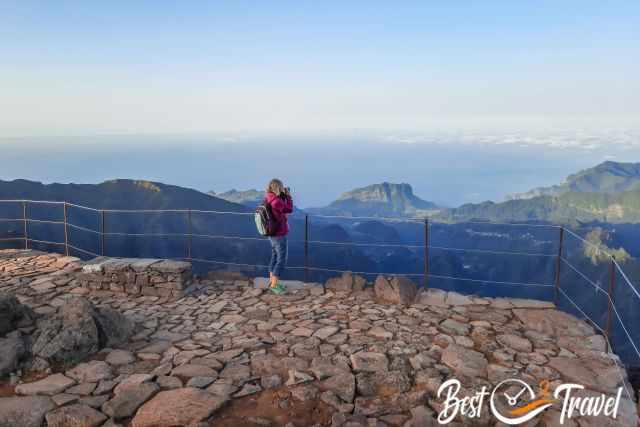 We are passionate travellers, and I started my first project already in 2015. I like to share some of the most beautiful places and hikes with you but from my own experience. It is a tough business nowadays and we can't live from it. Fake content and stolen pictures are common today. Do you wish to know more? Check out my article how you can unmask such fake travel websites: 11 Sneaky Ways Travel Websites May Trick You.
Do you like to support me? Share this article on social media, subscribe to our YouTube Channel or check out my About Me for more information.
Do you want to obtain the usage right for my images? Contact me, but I will take action against picture theft.