When Is the Best Time
We have already travelled four times to Tenerife. Finally, last year we applied in time for a free permit to climb the highest mountain in Tenerife and Spain and the highest volcano in the Atlantic Ocean.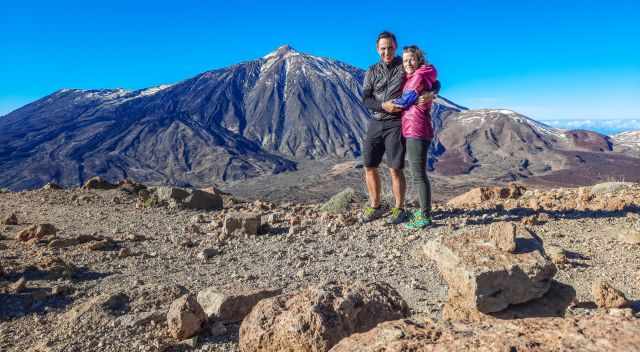 Our challenge was the snow on the summit. The access was closed because of the common winter conditions in January and February. I spoke to several rangers to figure out all details of how we may be successful despite the closure. In the end, we were able to hike to Mount Teide summit alone.
The Canary Islands are getting more popular, and the 4th season of Amazon Prime's "Jack Ryan" was shot in Tenerife and Gran Canaria with the Bostonian actor John Krasinski.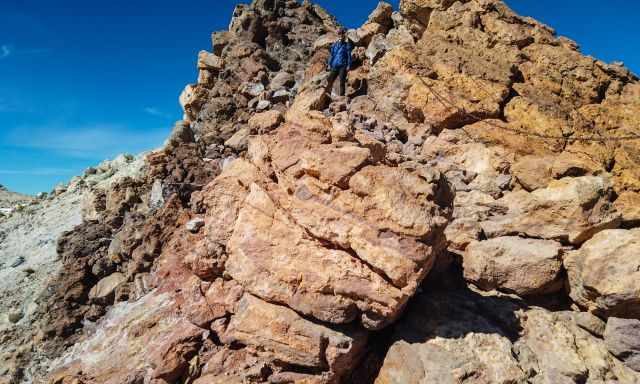 I describe in detail three ways to hike to the summit of Teide and the best hikes in the Teide National Park for jaw-dropping views of Teide from the surrounding mountains. Don't miss out on my 7 Tips for hiking and what to pack for the Teide National Park and detailed maps and hiking routes below.
The best time to climb Mount Teide regarding temperatures and rain or snow are the spring months, April and May, and September until November. The best daytime is in the morning for two reasons; first, having plenty of time for the hike and second, getting down by cable car.
Future Plans for the Teide Acess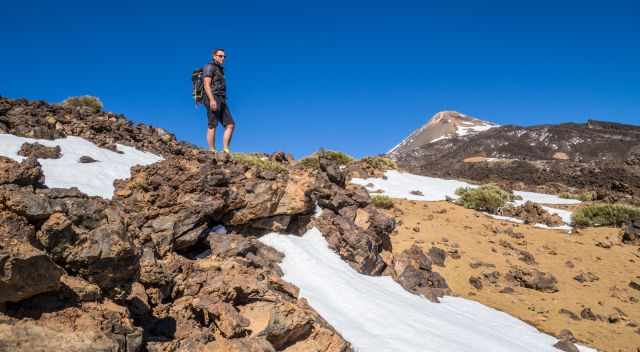 Do you plan to travel to Tenerife and climb Teide? Now or maybe never!
With 4.4 million visitors annually and an estimated 5 million in the future, there are radical plans for more sustainable traffic management. It seems that private and rental cars will be prohibited, and shuttle buses have to be taken. These plans are based on a four-year study and are already going into detail. The shuttle buses shall operate from the three access roads from El Portillo, Vilaflor, and Chio. Visitor limitation to 3000 daily, which means a quarter only. According to the study, Teide National Park is busiest between 10 am and 2 pm with 80% of all daily visitors, too much for the environment. The estimated costs to build the infrastructure are currently 90 million euros.
Update 2023
All-access roads to Teide were already closed twice due to snow and ice. The Canary Islands experienced a huge amount of precipitation and in higher elevations, snow.
My Teide Guide became bigger than planned; therefore, check out my table of contents below to get all your questions answered.
Weather and Temperatures on Teide
The Canary Islands, famous for its mild climate and reliable weather, almost guarantee an excellent vacation. Therefore, it is the most popular destination for Europeans and the UK.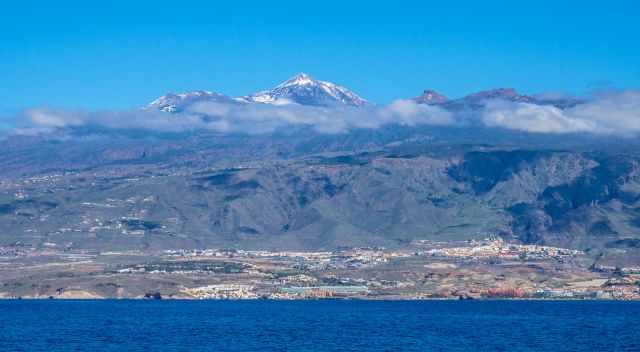 The weather in the Teide National Park can be different to the coast. Although 20°C/68°F at the coast in winter, you may experience snow and ice at the Teide crater. Check out the live webcam before heading up by car for an hour or more. Please, consider the different time zones when checking out the webcam and try the timelapse if you wish to see movements. You won't see any difference on a sunny day.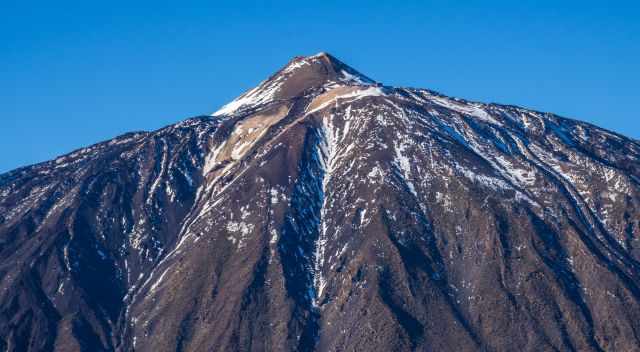 I like to give you an overview of Teide's temperature and precipitation. This may help you plan your hike accordingly, especially if you wish to watch the sunrise from Teide peak. It is much colder than you may think.
Spring (March-May)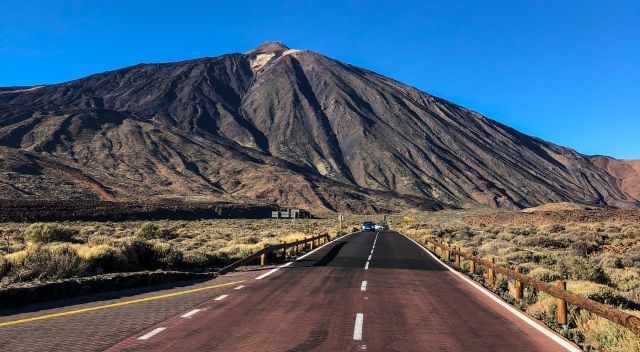 In March and April, temps are slightly above 0°C during the day and on average, around -6°C at night. If you plan to watch the sunrise, a down jacket is essential. Decreasing rainfall in April less than 10 mm. May is almost dry, but temperatures are still cold on average at 6°C during the day and still minus degrees at night.
Summer (June-September)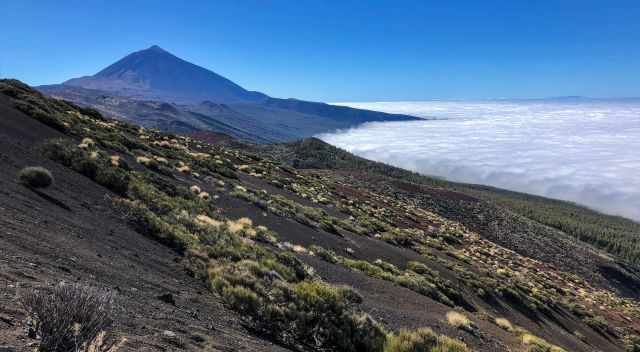 The summer is pleasant, ranging between 10-14°C in the shade during the day. In the sun and wind shade, it warms up quickly. When we climbed Teide for the first time at the end of the '90s in the summer, it was hot; picture attached. Clouds can always occur at Teide, but there is almost no rain. 
Autumn (October-November)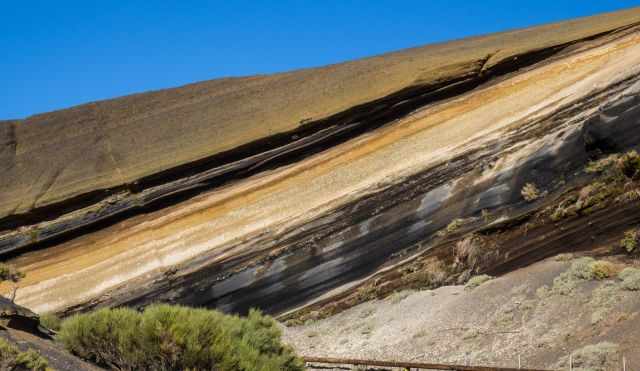 Temps in October are, on average, 6°C cold, and nights are freezing. Increasing rainfall, however, rain is not an issue. November temperatures are slightly above freezing, and warm clothes and a beanie are essential. The wind is strong and cold. 
Winter (December-February)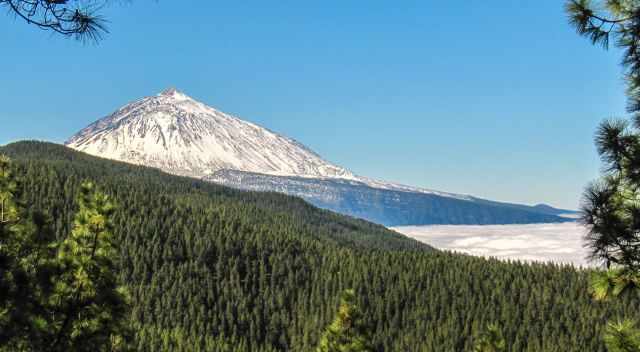 Winter is the wettest time of the year. December experiences roughly 30 mm of snow, the highest amount of precipitation of the entire year. Day temps are around freezing, and nights on average -7°C. It is a wonderful time in Tenerife and also in the caldera. It is freezing cold on top of the Teide summit only. The good news is that the National Park administration decided at the end of March 2022 to allow registered and certified tour companies to access Teide in groups of 10-15 people during snow and ice conditions.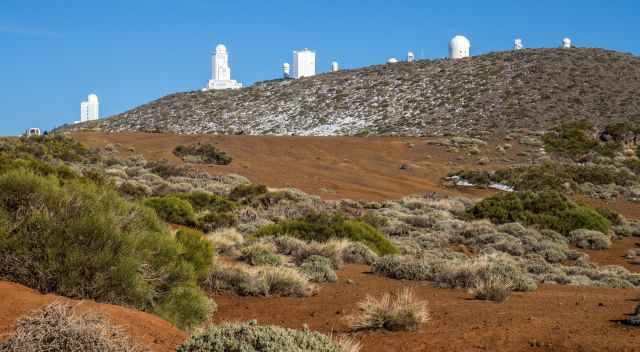 Snow occurs from December to February. All roads leading up to Las Canadas Caldera are closed after a new snowfall, especially during the weekends. This occurs a couple of times in the winter. No chance to access Teide and the caldera. It is not much snow, but the Canarias are not used to driving in snow and icy conditions and not having the right tires. It mainly prevents accidents during the "snow season" on Teide.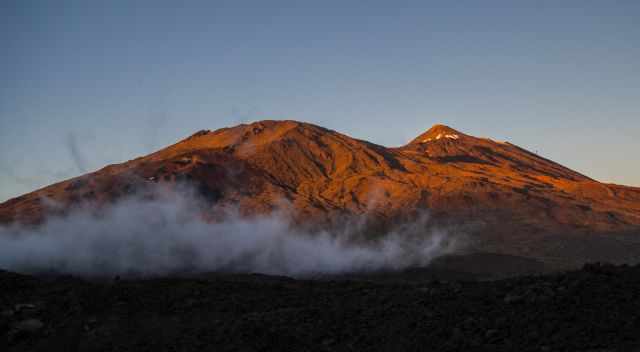 As soon as Teide National Park gets opened, thousands of holidaymakers and residents head up to Teide, and you are stuck in a traffic jam or can't find parking.
Only 200 permits are available daily. Guided hiking tours providing the equipment and the essential permit are included. If you wish to climb Teide and there isn't any permit available, this is your only chance to get to the summit. These are my recommended tours via GetYourGuide with 24 hours advance cancellation policy. Thx for booking via my website! With your support, I am able to provide all information first-hand. Tour prices are at no extra cost!
Calima in the Winter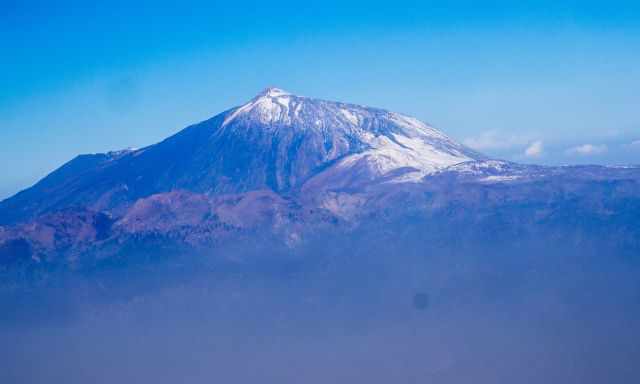 Usually, the calima can occur throughout the year but is most likely to happen in the winter for a couple of days. Calima means sand of the Sahara is transported by trade winds to the Canary Islands. Because of the haze in the air, visibility can be poor. The sand heats up by the sun, and temperatures are higher than usual. The winter of 2022 was different; the calima was hovering over the islands for six weeks, from January to mid-February. The air quality was classified as dangerous, causing respiratory problems. The visibility was frequently poor.
Location and Tips
Canary Islands, Tenerife
Spain

We got addicted to Teide. It is one of the most fascinating volcanos of all. You see Mount Teide almost from everywhere in Tenerife, constantly changing its appearance.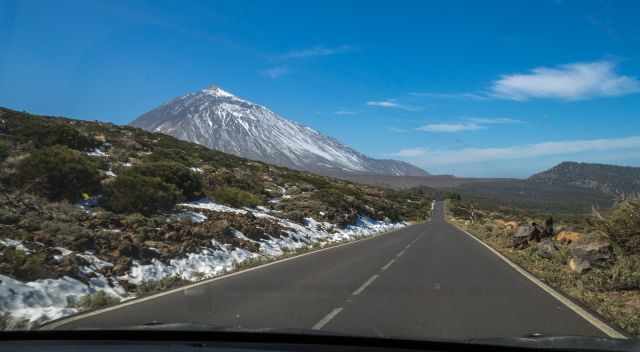 Driving on the highway with Teide in front is just breathtaking. I don't know how often we drove up to the National Park, and it was always different up there and definitely outstanding. The sunsets are spectacular, the entire scenery mind-blowing.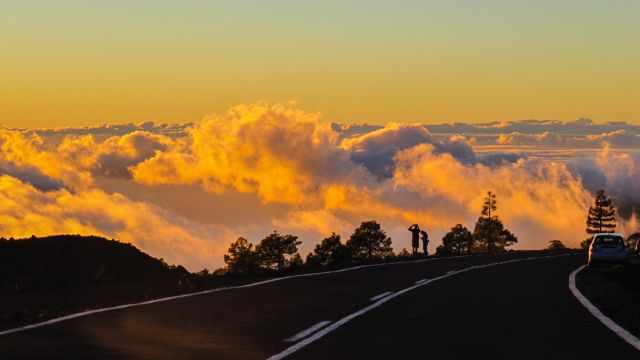 Teide is situated in the heart of Tenerife, the tallest of all Canary Islands. Hiking to the peak of Teide or one of the mountains around for a spectacular view is a Must-Do. At least take the cable car for stunning views of the Mars-like landscape. The cable car doesn't operate in severe weather.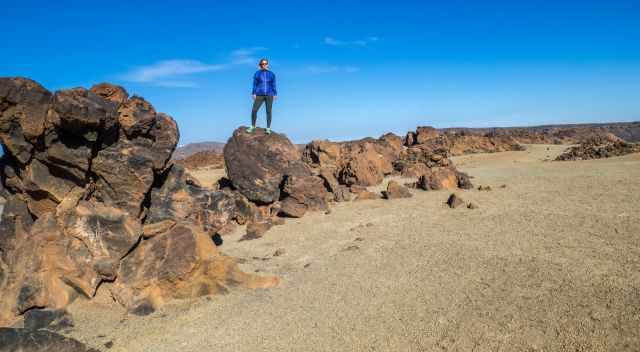 We spent an entire month in Tenerife and hiked many trails last year. I like to introduce you to my three favourite hikes for spectacular views of Teide. First, some fascinating facts about Pico del Teide, a volcano of superlatives.
5 Teide Facts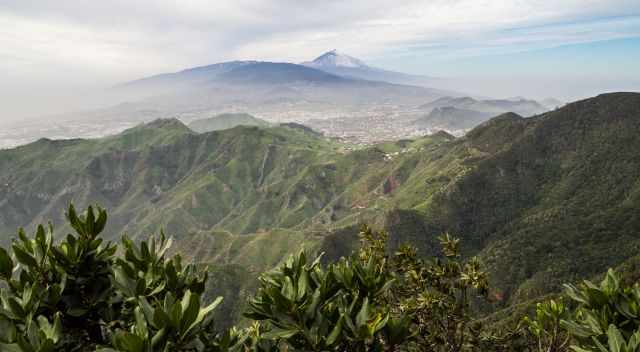 Mount Teide is a dormant stratovolcano. This means the volcano is inactive, but it is likely, Teide will erupt again one day.
The last eruption was on November 18, 1909, more than 100 years ago.
The volcano was "born" roughly 150 thousand years ago.
Teide is the third-highest volcano in the world measured from the seafloor.
Pico del Teide is the highest volcano in the Atlantic Ocean, and Pico in the Azores is the third highest.
 
3 Ways to Hike to the Summit of Teide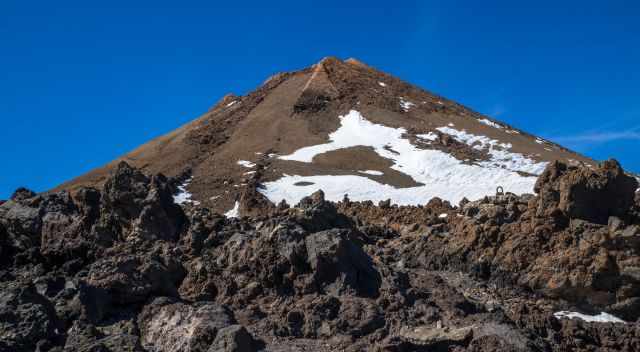 There are three opportunities to hike to the top of Teide at 3.718 m above sea level. You can either start at "Sendero de Montaña Blanca", or take the cable car or stay the night before at Refugio Altavista. 
1 Starting to Teide from Montana Blanca Trailhead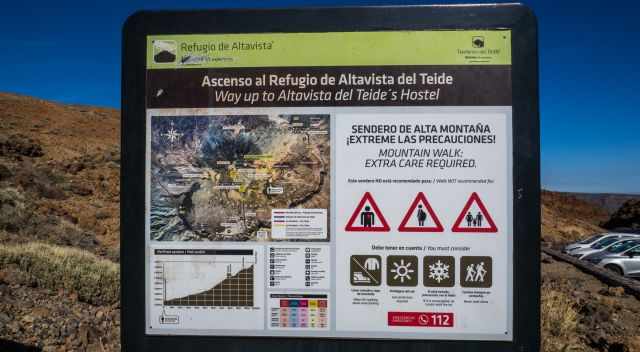 Hiking to the peak of Teide from Montana Blanca is the most popular and strenuous track. You have to be in good condition because of the duration and elevation climb. Altitude sickness can occur. Trailhead parking Google Maps location - Hiking Map by Locus Pro
Duration: One way 4-6 hours depending on your fitness level roughly 10 km/ 6.2 miles
Elevation trailhead: 2.349 m 
Elevation gains: 1.366 m

Keep in mind a permit with a time slot is needed. A ranger controls your permit at the entrance gate to Teide.
Where to Stay for Climbing Teide
I met several hikers without the mandatory permit. They started during the night at 2.30 am and walked most of the way up in pitch darkness with a headlamp. I wouldn't do so, hiking on sharp black lava just with my torch. I asked where they had stayed the night before, and they chose the one and only Teide Hotel nearby.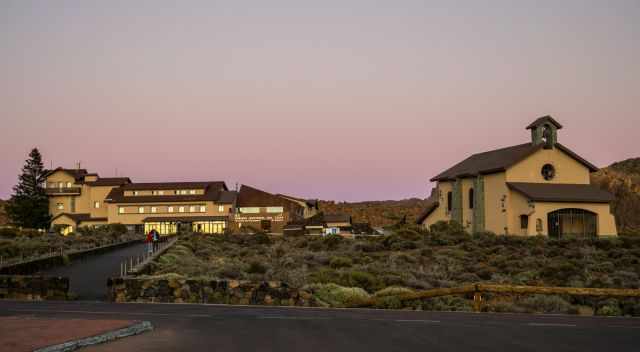 2 Taking the Cable Car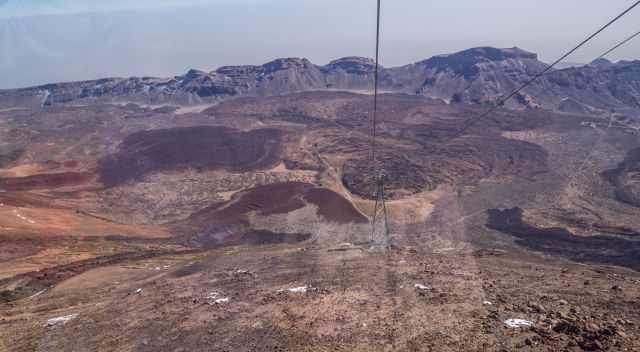 Taking the cable car is the most convenient way to get to 3.555 m above sea level. Only 159 m elevation gain are missing from the cable car station. However, the air is thin and less oxygen available due to the high elevation. If you are physically fit and used to the mountains, it takes 15 minutes to the summit for the almost 700 meters, better plan half an hour to adjust to the high altitude. Hiking Map by Locus Pro
3 Bunk Bed Reservation in the Refugio Altavista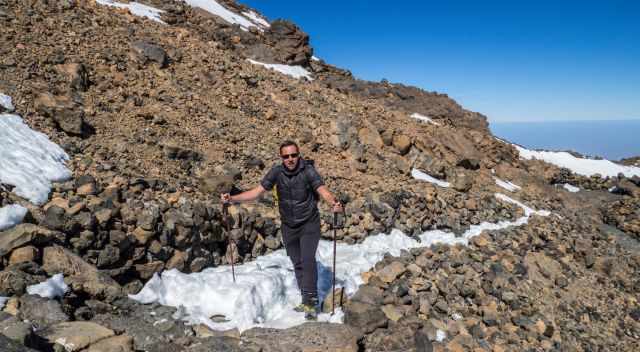 The Teide hostel or Refugio Altavista is situated in 3.270 m elevation. Also here booking far in advance is essential. Having a bank bed means you automatically get a permit to climb Teide. Tap water needs to be boiled, and basic food is available. You share the room with 20 other hikers. Staying the night before at the hostel gives you an excellent opportunity to watch the sunrise. Start the climb 2 hours before dawn. The hike takes roughly 1.5 hours for less than 3 km and 470 m elevation gain. Be prepared; the air is crisp and cold before sunrise. Hiking Map by Locus Pro
Booking Free Online Permit Teide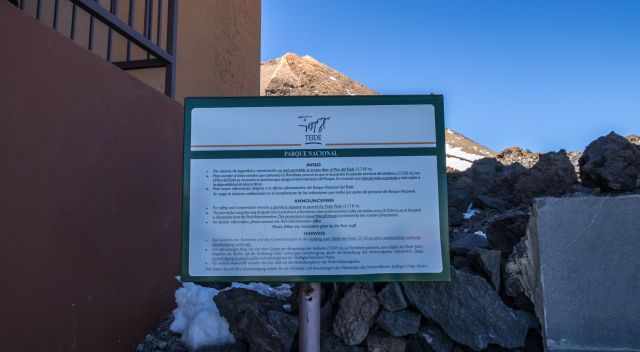 Mandatory is a permit, but usually, Teide is at least for three months in advance fully booked. Early booking or a guided tour allows you to climb the highest mountain in Spain. Only one permit is per hiker available. Usually, the first time slots of the day are already booked; just the last one from 3 pm to 5 pm is available. Your passport number is requested to avoid double booking. Booking free permit When you open the reservation website, click to the right on the "next step" then choose your date if available.
There is a well-maintained trail from the cable car station 3.555 m above sea level. The cable car base is in the Las Canadas Caldera at 2.356 m elevation. 
Hiking Teide Without a Permit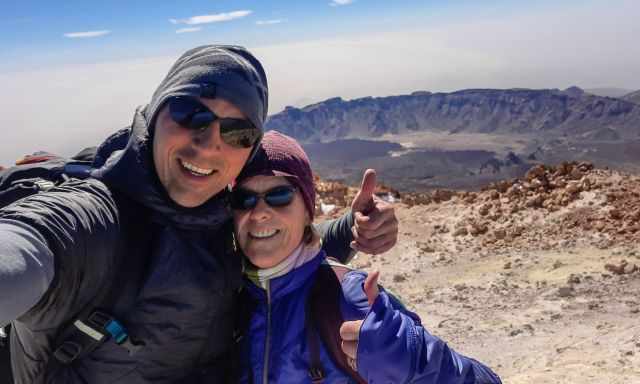 If you wish to do so, bear in mind, that means hiking at the night with headlamps and torches only. It is a rocky trail, and you easily can twinkle your ankle. Good preparation is essential for this undertaking. It is advisable to stay in the Teide Hotel Parador and get up around 2 am in the middle of the night. 
Don't underestimate the colder temperature at night and on the summit of Teide also not the high elevation. Less oxygen in the air makes the hike more challenging. Carry warm clothes, plenty of water, if possible, a hot beverage, and a good breakfast in your backpack. Don't go without crampons in the winter! Hiking poles are helpful, too. Good prep is key otherwise, an injury can spoil the rest of your vacation.
Honestly, I wouldn't hike to Teide at the night. I think my concentration in thinner air and pitch darkness would slump. Safety first in the mountains!
How Do I Get to Teide National Park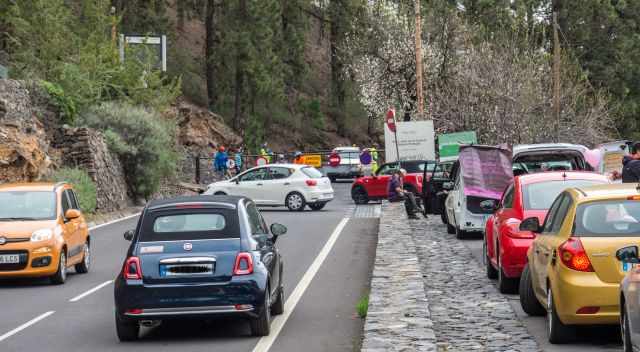 It is an easy drive from each cardinal point to Teide in the Las Canadas Caldera.
South from Vilaflor on TF 21
North from Aguamansa or Orotava Valley on TF 21
West from Chio on TF 38 also popular to watch the sunset
East from La Esperanza on TF 24
Exception
Sometimes, all four access roads are closed after a new snowfall in winter. The cars are not equipped to drive in harsh conditions. To prevent accidents, all gates are closed and secured. There is no access to Teide if these access roads are closed but it is likely to happen a couple of times, mainly at weekends in the winter only. Only then the cable car is not operating. This is rare and only occurs a couple of days in winter. However, it is possible and happened to us shortly after our arrival just once in one month.
The good news the National Park administration decided at the end of March 2022 to allow registered and certified tour companies to access Teide in groups of 10-15 people during snow and ice conditions.
Cable Car Parking and Ticket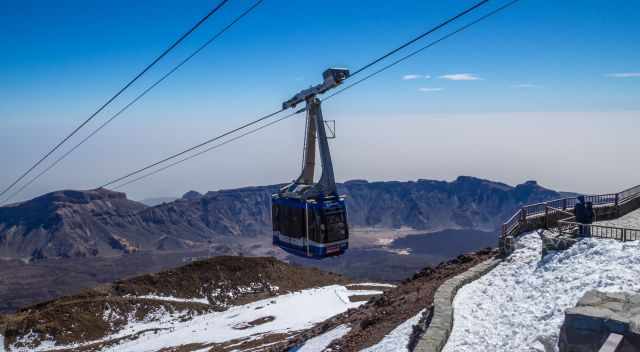 Teide National Park and cable car - "teleferico" is well marked from all directions. There is a huge parking lot next to the base station. Keep in mind the gates close after operating hours. Google Maps location parking cable car.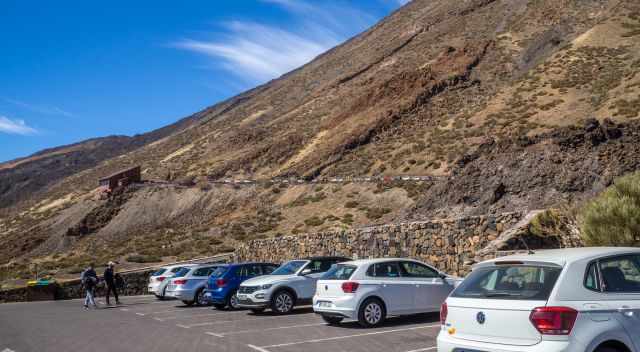 There is second parking lot outside the gate, the overflow parking. We parked our car outside the gate. Google Maps location overflow parking
Purchase your ticket online to secure a space in the cable car to get up to 3.555 m elevation. Offered guided tours for sunrise, sunset, and stargazing are an outstanding experience. Also, these tours are likely to sell out quickly, and advanced booking is recommended. 
3 Must-Do Hikes at Teide
1 Hiking Teide by Cable Car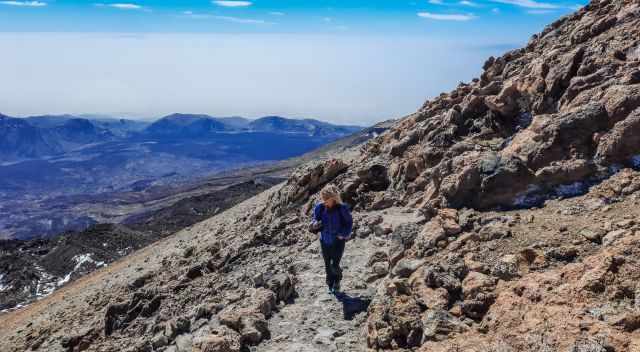 How We Made It to the Top in Winter Although the Trail Was Closed
Hikers are often not well equipped for Teide in the winter. Essential are hiking poles and spikes and proper hiking boots depending on snow and ice. You can borrow crampons in the outdoor shop, La Laguna, for a small fee what we did. (Google Maps location) They are super friendly. We had a long chat with the owner from Germany.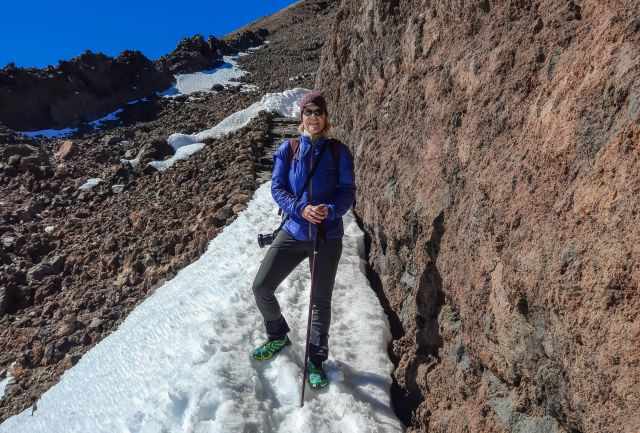 If there is too much snow, only professional climbers are allowed to get access to Teide. You need an official document and proof of insurance in case of an emergency that the insurance covers the rescue.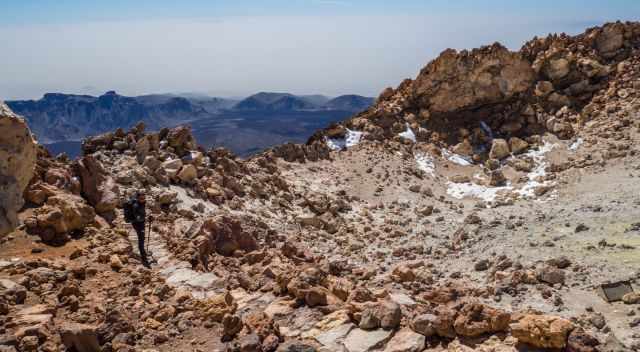 I contacted our insurance company and asked for a confirmation in English. Luckily, we always carry our mountain club membership card in our purses. All this convinced the ranger, and she let us pass.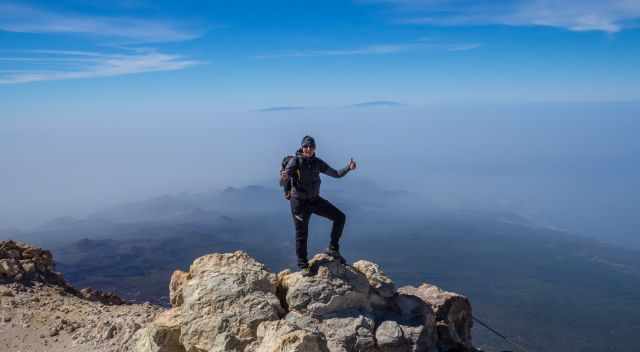 We were so amazed that we got rewarded for all the efforts before making the impossible hike true. 
Attention: During strong wind, the cable car does not operate.
2 Pico Viejo 3.134 m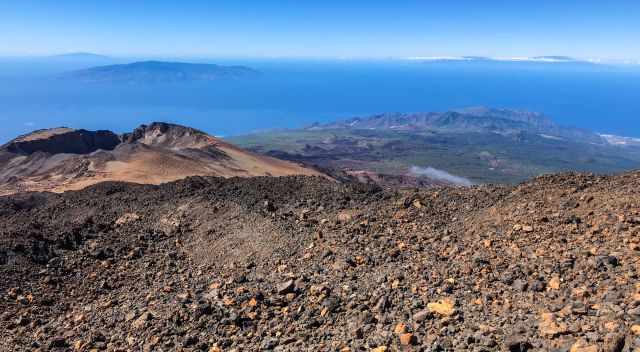 Pico Viejo is also a dormant volcano. The last eruption was in September 1798. Three trails lead up to Pico Viejo. The ranger suggested choosing the easiest one, especially in the winter, starting from Canada Blanca.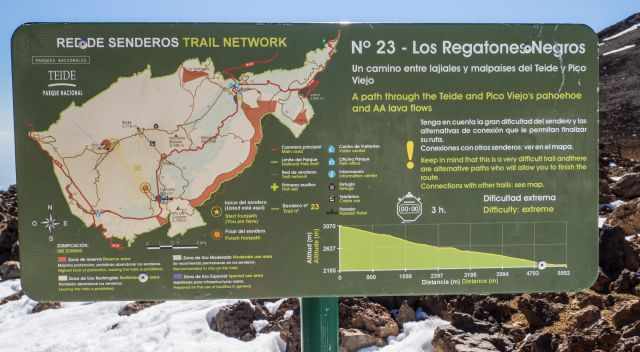 The other trailheads are Boca Tauce, and the steepest from Mirador do Chio. This one is closed during snow and ice conditions to prevent accidents.
Trailhead: Canada Blanca visitor centre and Parador Hotel (Google Maps Location)
Trail Number: 23
Hiking Duration: 5-6 hours plus breaks
Length: 15-17 km depending on how long you hike along the caldera rim
Elevation Gain: 982 m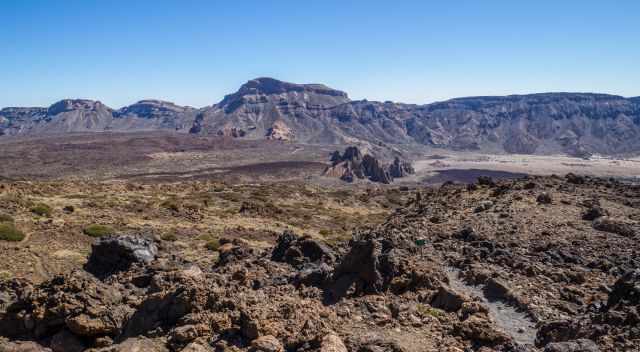 We took the trail from Canada Blanca, also the trailhead for Roque de Garcia. We combined the volcano trail with the famous Roque de Garcia.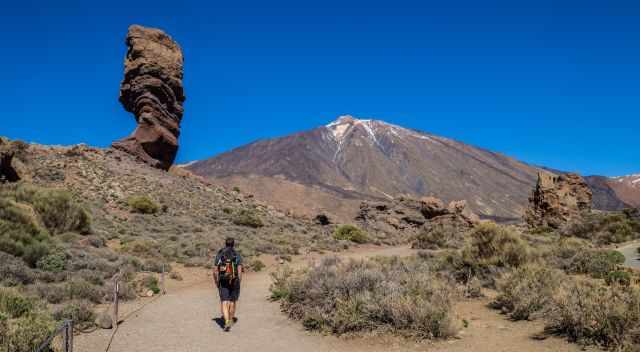 Starting counterclockwise to climb up to Pico Viejo and on the way back, we chose the other part of the Roque de Garcia track. The trail is marked and not too steep.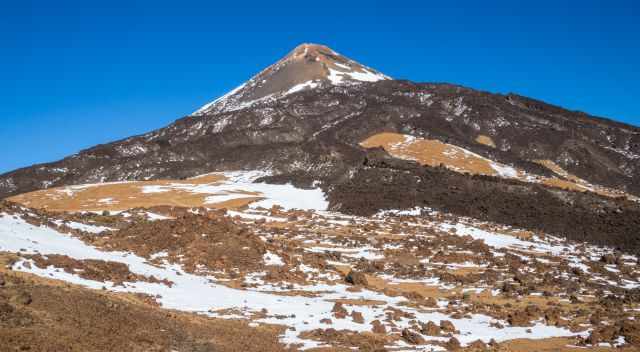 The higher you get, the better the view to the majestic Teide. On the summit of Pico Viejo, the "little brother" of Teide, I walked along the caldera with spectacular views into the 250 m deep crater.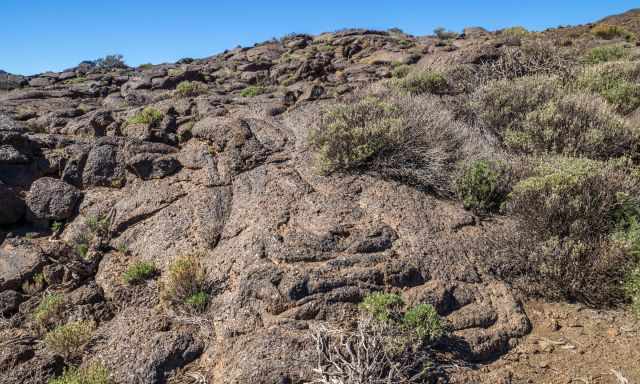 It's a breathtaking hike with fabulous photo stops. Be aware in winter, you pass fields of snow, gaiters and crampons are recommended to stay warm, dry, and safe. It is much colder and windy at the top of Pico Viejo.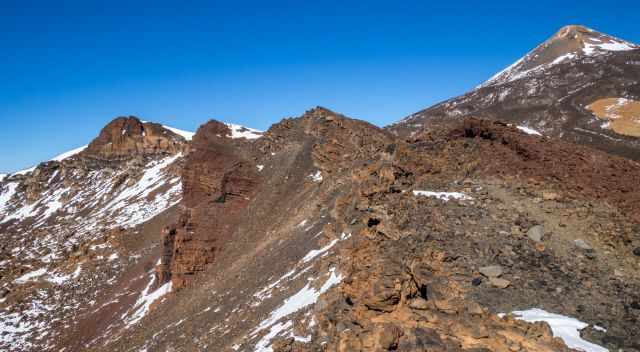 Overall, a rough volcanic trail and proper hiking boots are essential. 
3 Montana de Guajara 2.718 m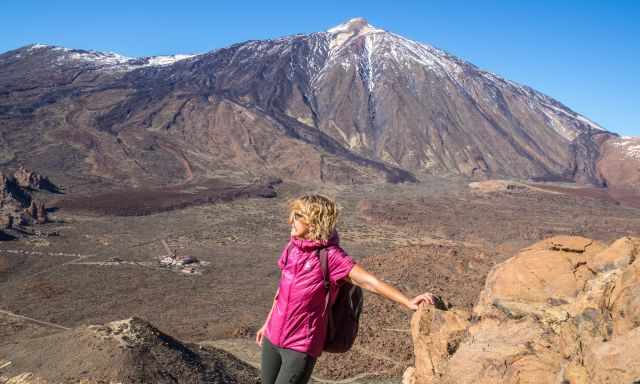 This is my favourite hike for the most breathtaking views of Pico del Teide. It is also an excellent peak for early risers to watch the sunrise. A ranger recommended this trail which takes half a day.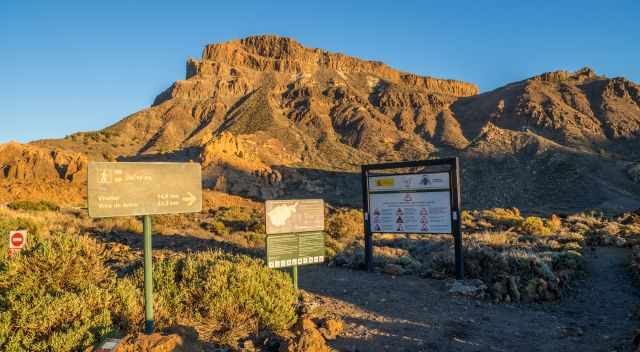 You can walk on this path throughout the year, but in winter, road closures occur. Trailhead parking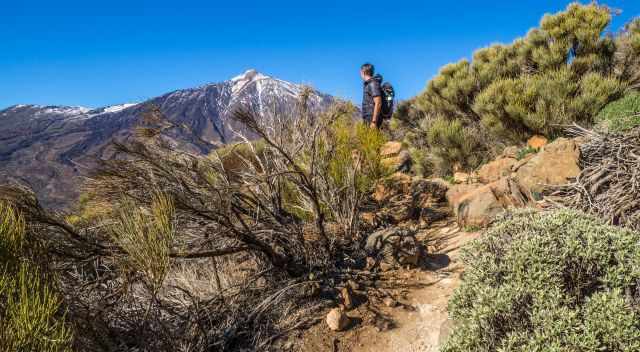 Duration: 3-4 hours
Length: 8 km same way back 11 km round trip 
Elevation Gain: 711 m/ 809 m
Trailhead and Parking: Canada Blanca, also trailhead of the Roques de Garcia Hike. Google Maps Location. 
My Trail Map by Locus Pro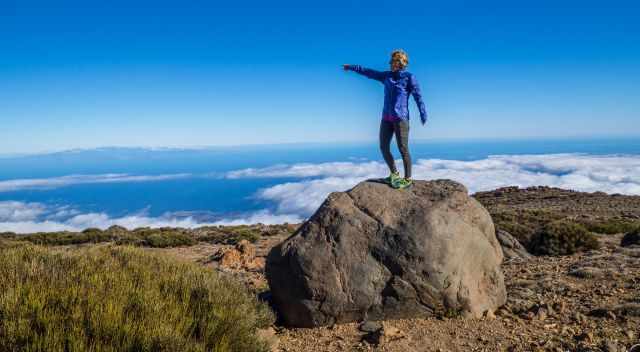 The trail is well marked, exposed in some parts, almost no shade. During winter, snow and ice occur. On the top are remnants of the first astronomical observatory in high mountains dating back to 1856.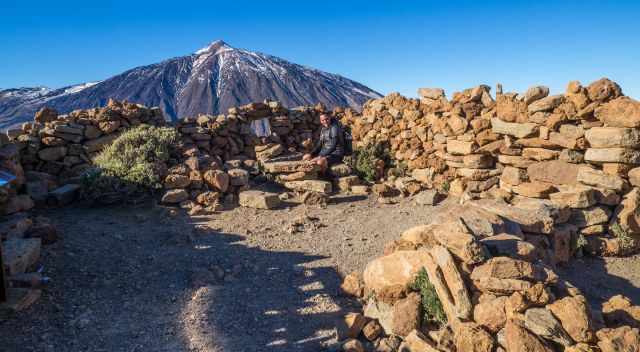 This fabulous picnic area offers stunning views of Teide and the entire crater.
My 7 Tips and Packing List for Hiking at Teide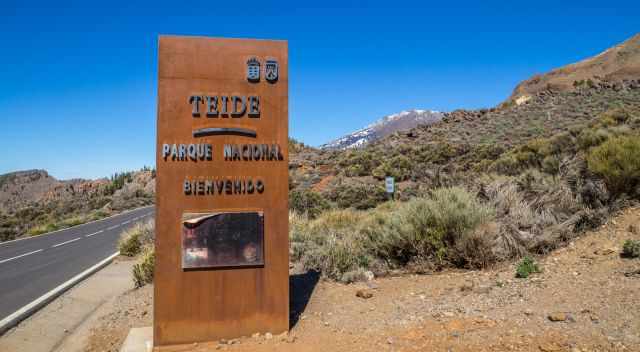 Monitor the weather forecast (my favourite forecast for different elevations) and check out the live webcam before you drive to the caldera. It usually takes at least an hour.
Book your free Teide hiking permit at least three months in advance. Only 200 permits are available daily. When you open the reservation website, click to the right on the "next step" then choose your date if available. You have to add your passport number, therefore you can make a reservation just for one day, not for several days. The only alternative if all permits are booked is a guided tour. I prefer trips via GetYourGuide where tours can be cancelled up to 24-hours in advance.
Book your cable car ticket online, but check wisely which ticket you take. This website is a little confusing, but if you don't book a guided tour, you have to book via this teleferico website. The cable car doesn't operate in severe weather or strong winds, and your amount gets refunded.
Don't underestimate the elements; the powerful sun, the wind, the snow and ice in winter. Be prepared with sun protection (the best sunscreen of all), a softshell jacket, hiking pools, and crampons in the winter. Also in the summer always carry additional clothes in the backpack.
Carry plenty of water plus electrolytes, sandwiches, energy bars or snacks. It isn't much available in the caldera.
If you like to watch the sunset and sunrise, stay in the Teide Hotel for one night. Sunrise and Sunset Times Tenerife
Adjust to the height if you are not used to it. If you wish to climb the Teide peak, do one of my other recommended hikes first, or at least walk slowly and drink plenty of water!
How to Get to Tenerife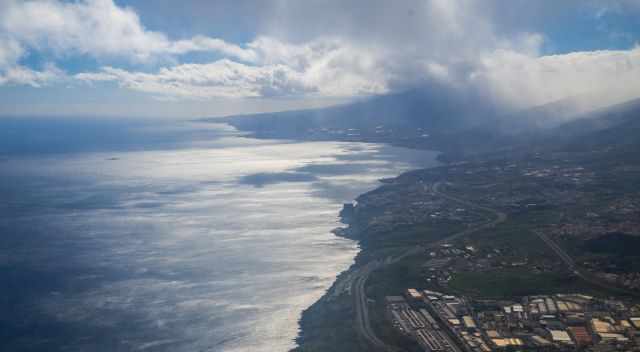 Tenerife has two airports: One is situated in the north in Santa Cruz de Tenerife "Aeropuerto de Tenerife Norte" and the other "Aeropuerto de Tenerife Sur" Reina Sofia in the south in Los Cristianos. There are direct flights from many European cities to Tenerife. Several rental car offices are located near the airport, reachable by shuttle service. 
I took most of the pictures of Teide and Tenerife, and I got a few images from my wonderful brother René and my friends Umamisky provided. Do you want to obtain the usage right for my images? Contact me, but we will take action against picture theft.