When Is the Best Time
The Stud Horse Point is another hidden gem with jaw-dropping hoodoos just half an hour drive from Page, located close to the border of Arizona and Utah at Highway 89 direction Kanab. This spot is beautiful at sunrise and a terrific location for sunsets if there are some clouds in the sky even better. 
Photographer Tips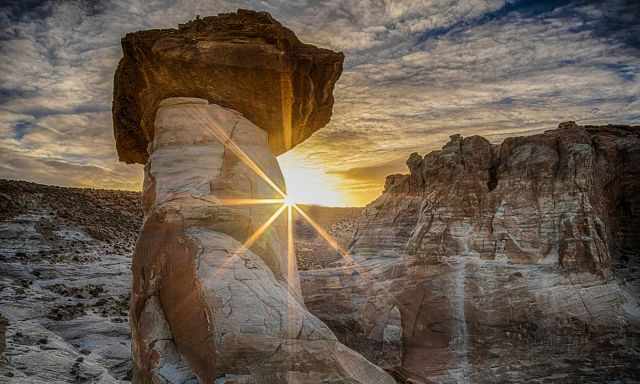 One of the "mushroom" rocks before sunset.
The rim blocks the light at sunrise for roughly an hour.
Also, during the evening is, the light blocked but not as much.
 
Weather Page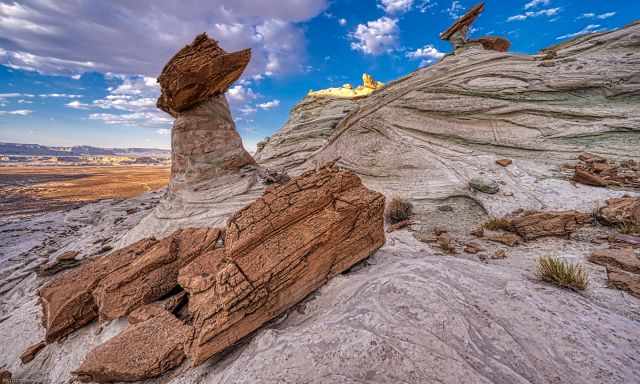 It's a desert climate. The soil is dry and sandy. The most pleasant months regarding the temperature are from October to April. During winter, daytime temperatures are usually mild, around 50°F/10°C. However, snowfall occurs from December to February with occasionally freezing night temps. Summer temperatures often top 95°F/35°C. Heavy rain and flash floods can happen at any time but are more likely from July to October. Because of the heat, I recommend an early or late visit during the day in summer. 
Photographer Tips and pictures by Ray Downs Photography. 
Location and Tips
Page, Arizona, Hwy 89
United States

Getting here is a little hard. Either you are travelling with a high clearance 4x4 on the rough gravel road, or you have to walk roughly 5 miles/ 8 km one way. Most people drive by car until the gate for 4.5 miles and walk the last mile or so to Stud Horse Point. The path is very sandy. There is a high risk to stuck in the sand with your car, especially after rainfall.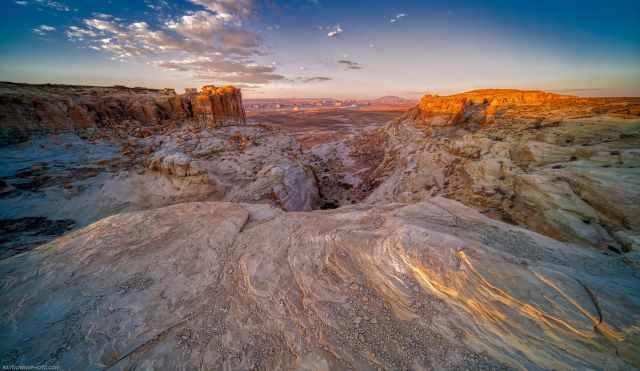 This place in the middle of nowhere is less popular than the Toadstools Hoodies. It is hard to believe that such an amazing spot is not overrun. Usually, there is no one else around, and you can enjoy the unique rock formations that mother nature developed alone. The scenery and the view of Lake Powell and Lone Rock Beach are spectacular. The hoodoos of Stud Horse point are easily accessible located below the rim.
Nearby are the "Toadstools", also fascinating rock formations. 
Location Google Maps