When Is the Best Time
The White Pocket is as fascinating and fragile as the Wave but still accessible without a permit and for free. It has become a little popular nowadays, but it is still not overrun due to the remote location and the difficulties getting there. It has a similar appearance, but the Navajo sandstone is mainly white and grey.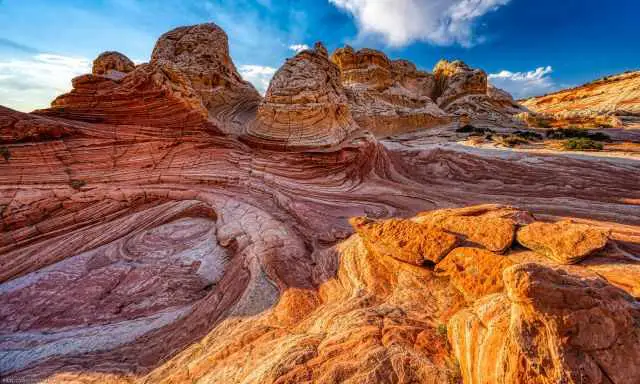 The White Pocket and Coyote Buttes are part of the exceptional Vermillion Cliffs National Monument and Wilderness. It is a magical place. The Wave in Coyote Buttes North is just 5 miles away on the Paria Plateau.
The plateau ranges from 3,100 to 7,100 feet (945 - 2.164 m) above sea level. The White Pocket is accessible throughout the year, but the track is impassible after heavy rain because you are stuck in the sand, which behaves like clay. 
Weather Page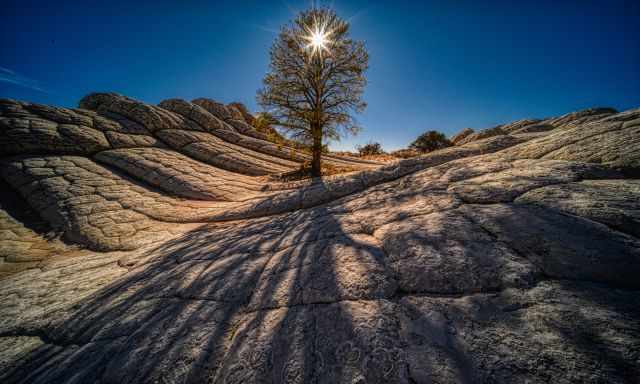 The Paria Plateau experiences a high desert climate and humidity below 40%. It doesn't rain much in the area, 4.7 inches/ 120 mm annually on average on 60 days. 
The best time and most pleasant months regarding the temperatures are April, May, and October with average temps around 75°F/ mid 20°C. Nights are cool, usually around 50°F/ 10°C.  
The summer from June to September is the hottest and driest time of the year, frequently topping 95°F/ 35°C. Overnight lows range from 70-59°F/ 21-15°C.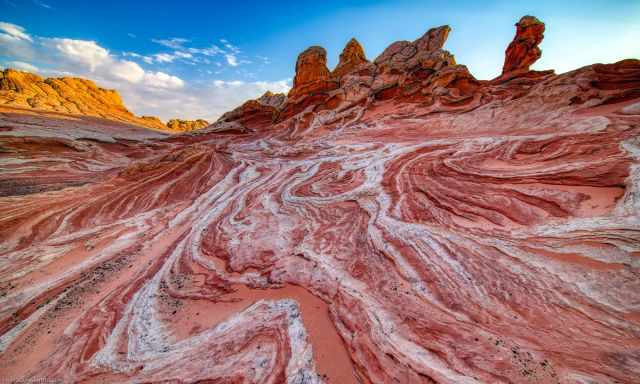 Almost 12 hours of sunlight in the summertime, which is awesome. Occasional thunderstorms, especially in late summer, cause flash floods.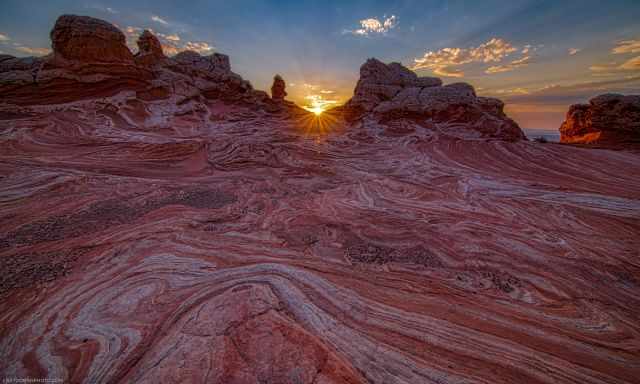 Coldest and quietest times in Page, Arizona, from November to March. In November and March, temps are roughly around 59°F/ 15°C. In the winter, day temperatures are below 10°C and around freezing at night. It occasionally snows due to the high elevation. Expect a max. of 7 hours of sunshine in the wintertime.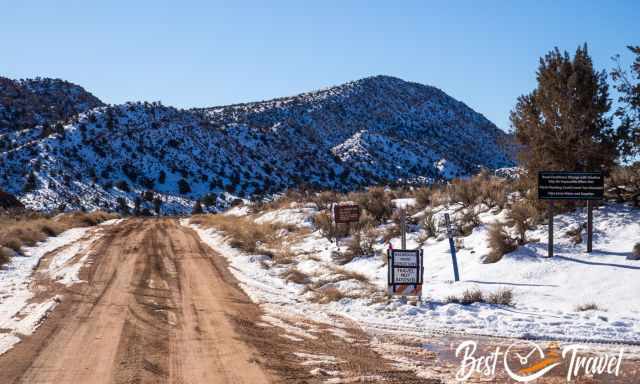 Snow can occur in the winter. What does snow mean? We experienced it and we left Kanab because White Pocket and the Wave were half covered in snow. We met a couple who won the Wave lottery after 13 attempts and they were so disappointed. The Wave is situated below 5000 ft and White Pocket at 5700 ft elevation. Parts of White Pocket may be covered in snow. Still a great experience but not as spectacular.
Unfortunately, you can witness climate change at Lake Powell. The water reservoir had had a record low water level since 1969 when the lake and reservoir were filled. This was caused by a record low snowfall in higher elevations earlier in 2021, and 2022 is even worse. 
Most of the pictures were taken by Ray Downs also for the directions to White Pocket. 
Tour Company Recommendation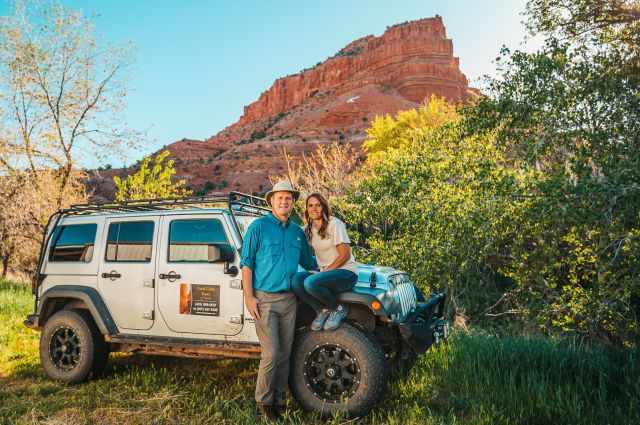 Do you wish to explore White Pocket or other unique rock formations in the Vermillion Cliffs Wilderness with an excellent tour company? I highly recommend the Coral Cliffs Tours and Townhomes of Kanab. This is not an Affiliate Link. This was our own experience with Julie; she walked the extra mile for us and made the impossible possible. This company is totally different their primary focus is on making guests happy. If you haven't booked anywhere yet, give them a call: (435) 899-0697
Location and Tips
Page, Kanab, Vermillion Cliffs
United States

The White Pocket, above and beyond expectations, is a photographer's paradise in a natural undeveloped wilderness area. All of this region requires a 4 WD and high clearance like a Jeep Grand Cherokee. If not travelling with a 4x4, you can rent one in Page, Arizona, at Lake Powell. I highly recommend booking a guided tour because experience is needed to drive on such dirt road conditions. It is more of a track that you follow, and a navigation system is required. You need an offline map to find the White Pocket because no reliable cellphone or internet connection is available.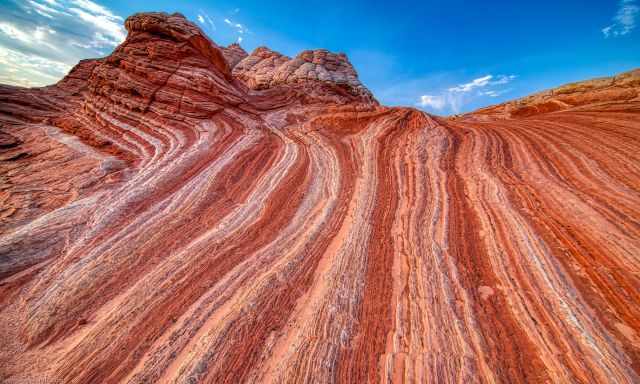 Experiences are needed to drive through long stretches of deep and soft sand, especially towards the end. Frequently visitors get stuck here and need to get towed out.
 

Plan Your Visit - 3 Tips
Check the weather forecast first and plan when to go there. You easily spend an entire day here. Walk and explore the area's gullies, swirls, and wave-like formations. There is still no entrance fee or permit requested. 
Don't go when rain is forecasted for the way out. You definitely don't want to be stuck in deep mud without any cellphone connection. Roads can be flooded.
Be careful with potholes; don't overspeed.
 
7 Must-Know Before You Go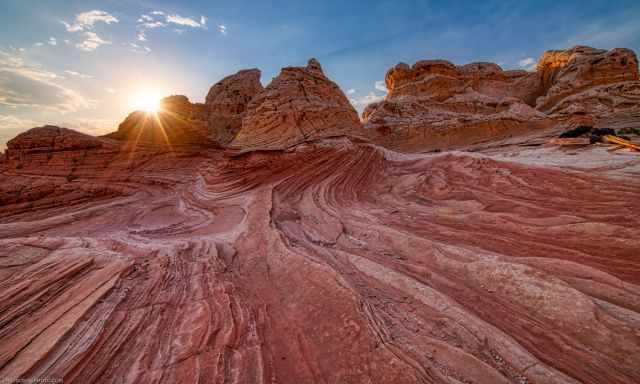 Fill up the gas before
Carry food and beverages in your car. It is a long drive of 2.5 hours rather 3 because you do not know the track.
Bring a shovel in case you are stuck in the deep sand.
Don't go in any other car than a 4x4 high clearance. Daily people-cars stuck deep in the sand. Parts of the road are rough.
An electric pump for your tires, just in case. If you are stuck in the sand, you have to lower the pressure of your tires as long as you are driving off-road. Better do it before.
Don't leave any trash, just your footprints.
Sunscreen and a hat are necessary from spring to autumn.

What to Expect?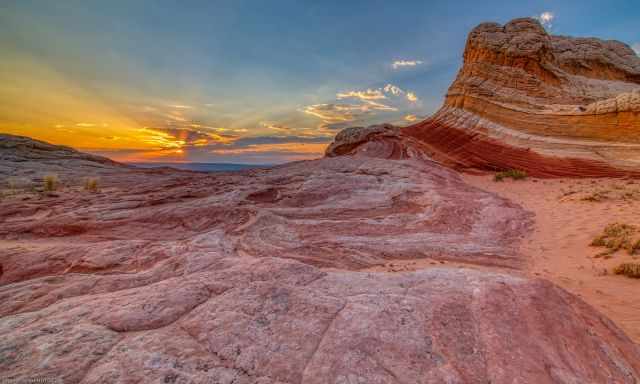 It is nature's masterpiece that is rarely found nowadays. It looks like being on another planet with these strange and unique sandstone formations. It offers the most diverse landscape, perfect for hobby and professional photographers to create exceptional art pieces as Ray did. Mother nature at its best, especially during the sunset. You could spend days and nights here without getting bored. Definitely no crowds and tour buses; it is off the beaten path!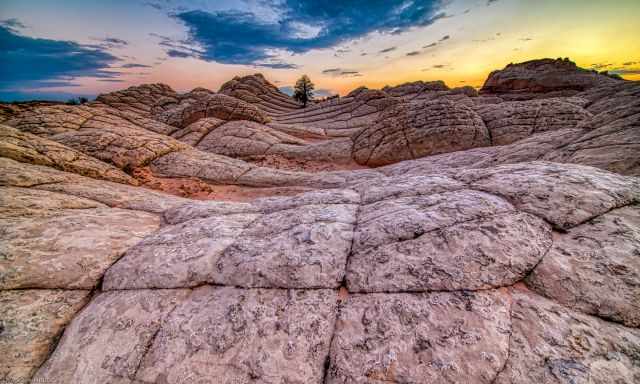 How to Get to White Pocket?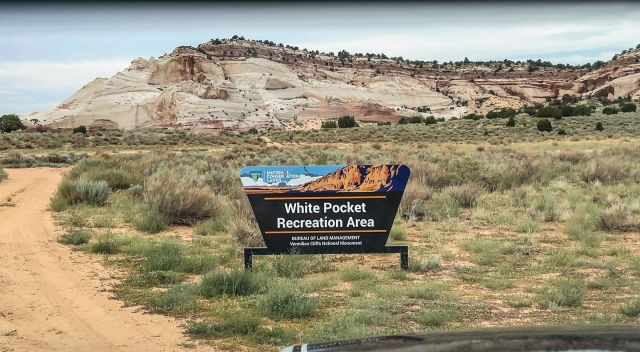 The White Pocket is located at the Arizona/Utah border in the Vermillion Cliffs Wilderness. I describe in detail the directions from Kanab and Utah. I also add the GPS directions by Gaia GPS.
Kanab, Utah - Take HW 89 and drive to the east for 38 miles until you get to the House Rock Valley Junction. 
Page, Arizona - Take HW 89 and drive to the west for 36 miles until you reach the House Rock Valley Junction.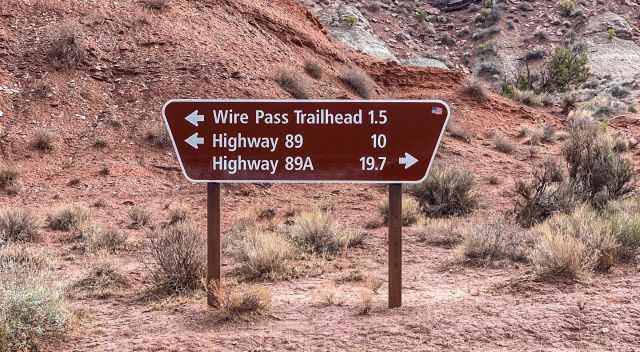 Between milepost 26 and 25, you will see the dirt road, BLM 1065, for roughly 20 mi coming from the north and south.
The House Rock Valley Road is a maintained hard pack dirt road. You pass by Buckskin Gulch and Wire Pass, and Maze Rock Art Site soon after.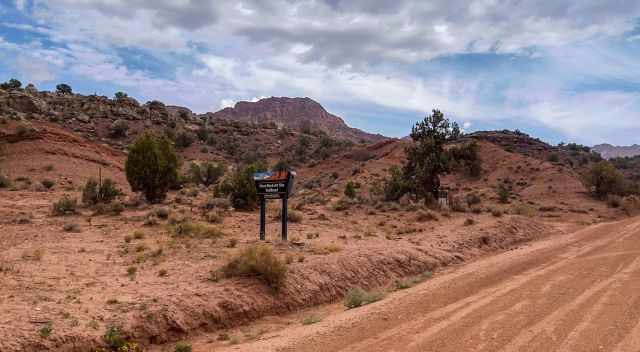 There are plenty of incredible rock formations along the House Rock Valley Road and the famous Coyote Butts.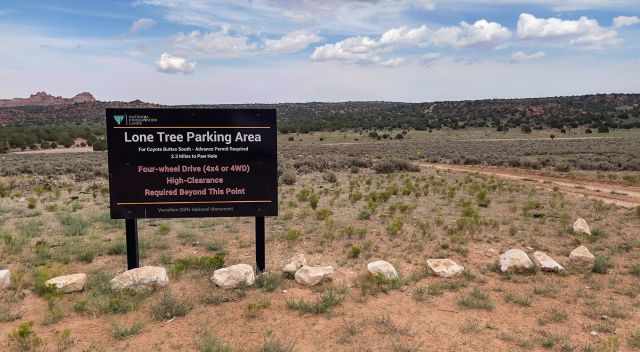 We already parked our car here for the south part. Of course, not as spectacular as the Wave, but fascinating as well.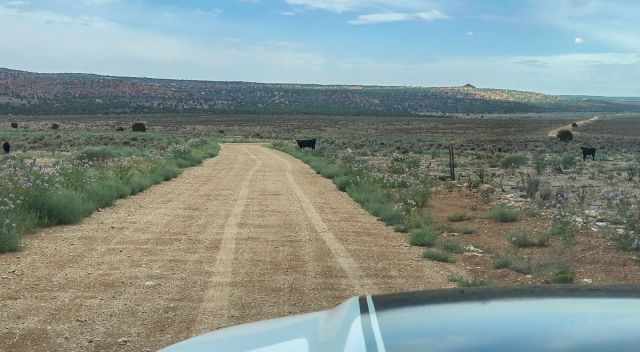 Please, respect their properties and animals along the gravel roads to White Pocket.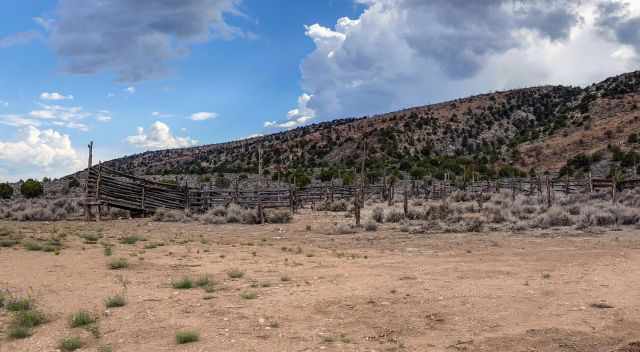 Don't trust Google Maps here. Now starts the real driving adventure, and experience is needed.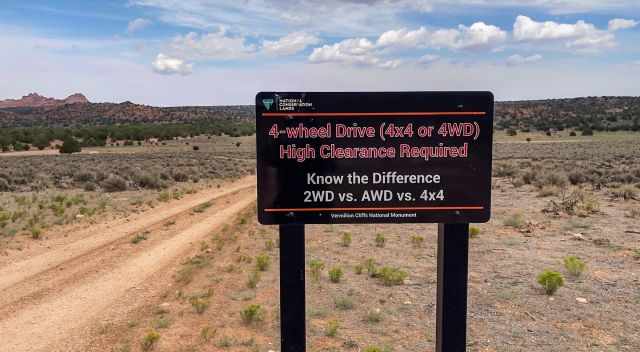 Reduce the tire pressure now to navigate to the deep sandy roads.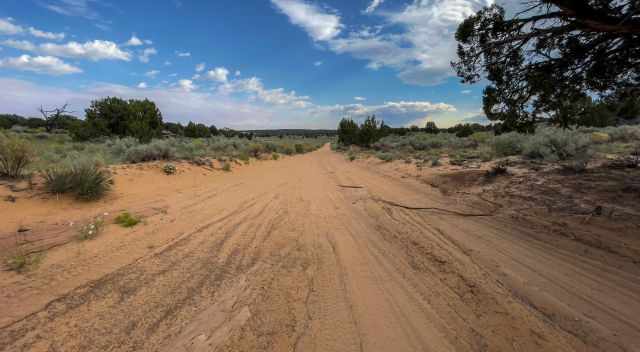 After rain, the sand turns into slick clay. Roads are frequently flooded. Stay for 6.2 mi on Pine Tree Road. Now the roads are unmaintained and getting worse.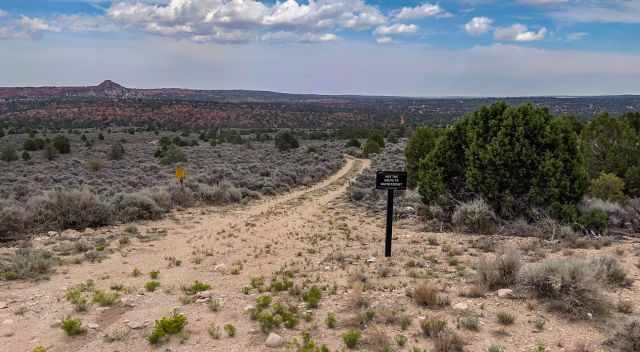 At the junction, turn left onto 87 and follow this road for 3.9 mi before you take the left road to 1086.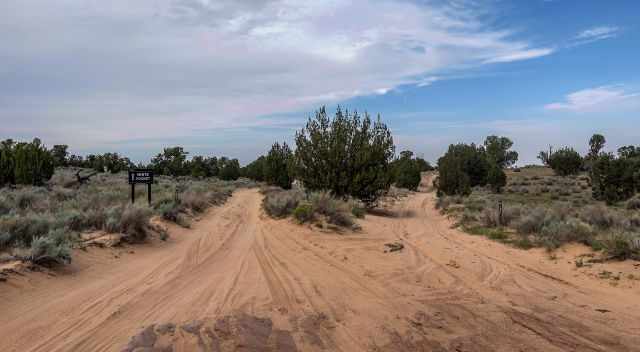 You travel on BLM 1086 for 5.6 mi until you reach the parking and trailhead. The last part of the road is the worst.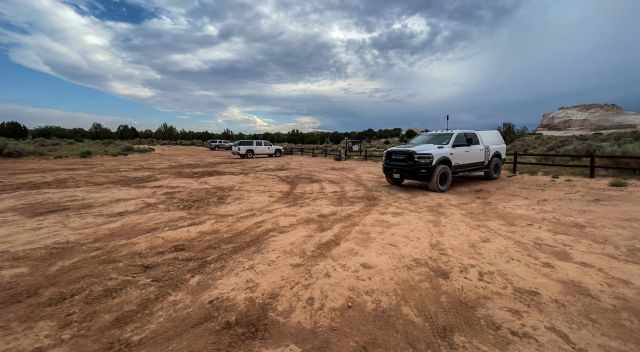 You can already see the first rock formations from the parking lot. 
Take a backpack with water, snacks, and sunscreen and enjoy the multi-coloured natural artwork. 
GPS Route on the House Rock Valley Road
from the north
and the south (additional option from Page via HW 89a)
Do you like these outstanding pictures? Check out Ray Downs Photography for more of such masterpieces. He gave me all the information and provided the photos. Thanks, Ray!
Where to Stay?
Page is the main service hub and a good starting point with a population of 7.500. Page is excellently located at the Colorado and Lake Powell.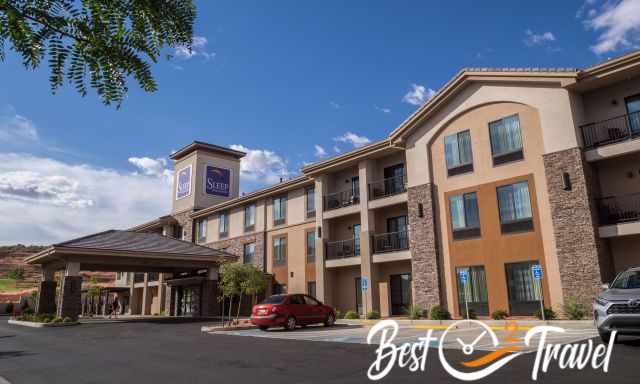 You may think there are plenty of hotels in Page, and that's right, but each evening we figured out the hotels; also, ours were fully booked. Many visitors stay here for a couple of nights to visit Horseshoe Bend, Antelope Canyon, the Toadstools, Yellow Rock, and more beautiful places. If you plan to travel to Page in the peak season or at weekends, I highly recommend booking a room in advance.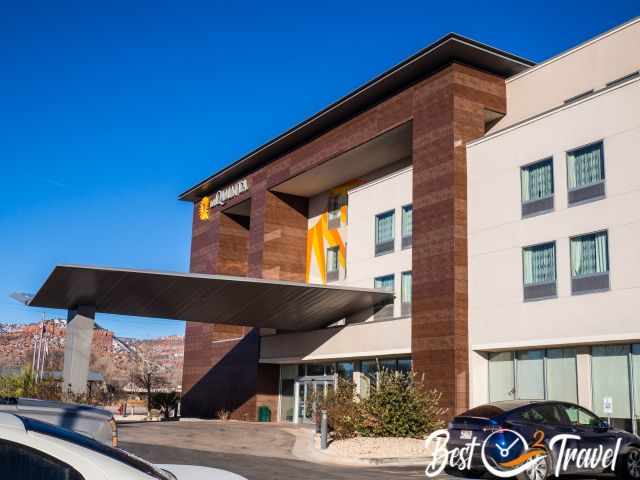 To explore the area, you either stay in Page or in Kanab. Last winter, we spent two nights in Kanab because of a guided tour. Kanab is a fantastic town to explore the Vermillion Cliffs Wilderness's unique landscape and sandstone formations.