Hiking in the hot summer months can be challenging and demanding for your body to handle the heat. This summer 2022, we tried out simple tricks that work pretty well.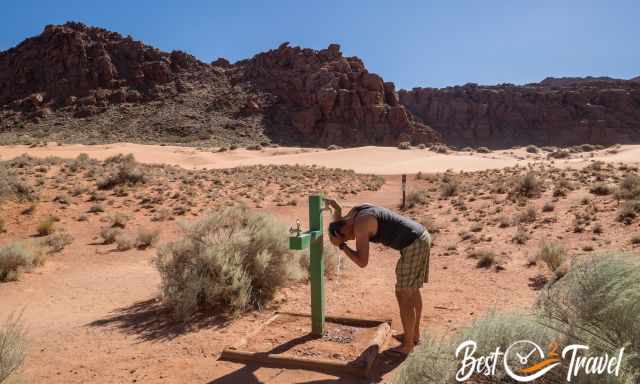 If you carry plenty of water or water is provided during the hike cool down your head.
If possible, sleep close to a cooling river which we will do in Sedona.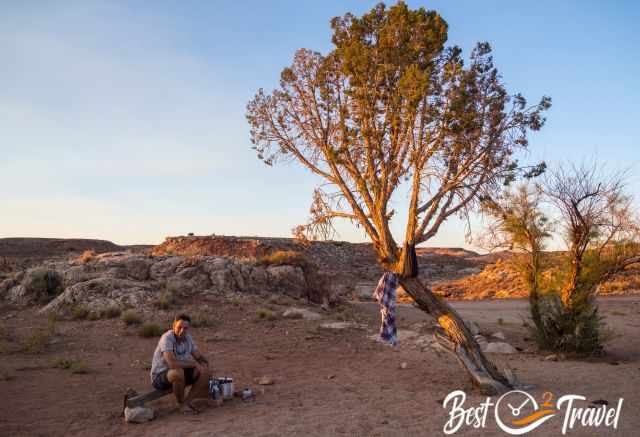 Get up at dawn and finish your hike before midday or start late in the afternoon and take a torch with you in case the trail takes longer than planned.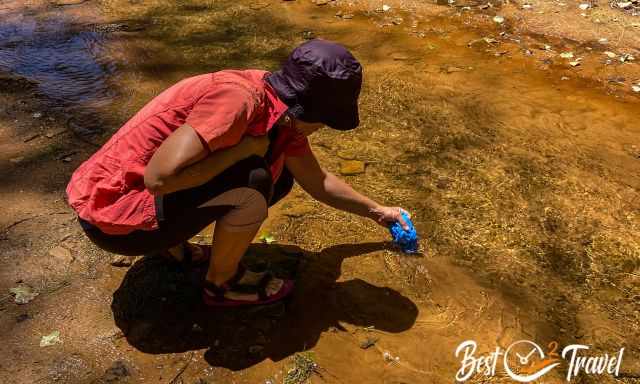 Do hikes which lead through water, a creek or a river - something we did multiple times like through the Narrows or to the Kanarra Falls.
Getting acclimatized to the heat takes one to two weeks afterwards, you are able to handle the heat much easier. Therefore, we plan to hike into the Grand Canyon the SK down to the Colorado River and the BA up after two weeks. This will be the most challenging track of all, but we know how to master it. Do you wish to learn more about this hike? We did it already 18 years ago. We were much younger but less prepared and trained. We can't wait to do it again: Grand Canyon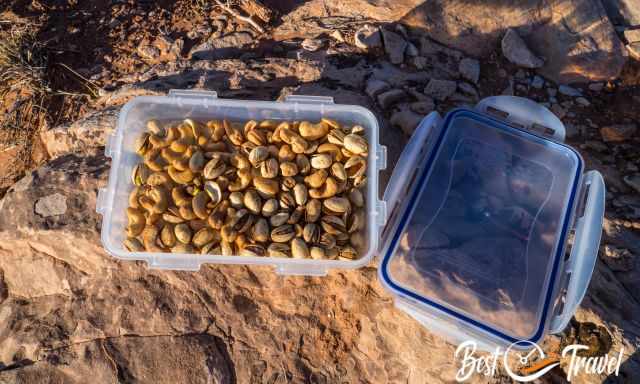 Most crucial, drink plenty of water daily plus electrolytes and eat salty snacks.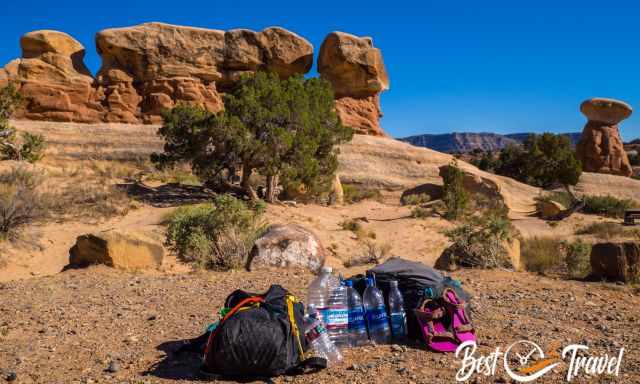 Don't drink any alcohol after such trips. Why? Alcohol dehydrates you, but coffee or tea is fine.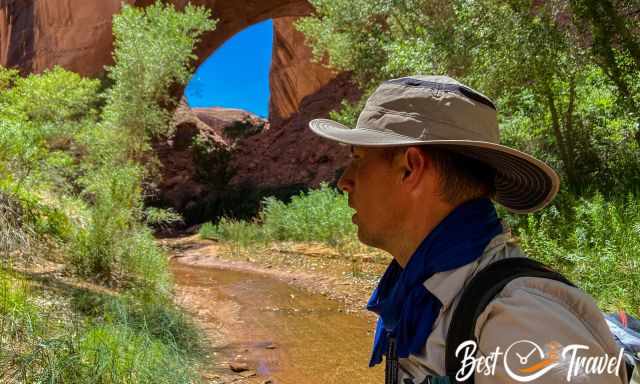 What kills you in the winter is a life-safer in the summer; take a cotton or wool buff and soak it with water. It cools you perfectly down.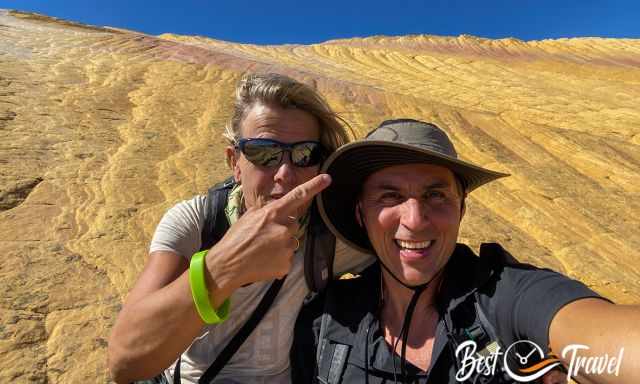 Always wear a  broad-brimmed hat; also, this one you can soak with water to cool down your head.
Wear a lightweight, long-sleeved shirt to protect your arms from getting sunburnt and even better also this we put into water.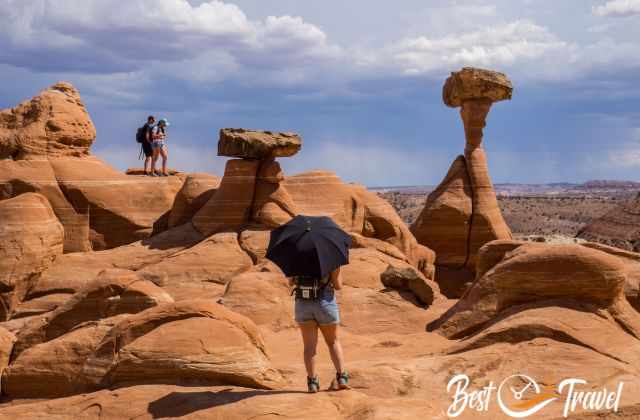 On such extreme hikes in the heat, hear to your body what it is telling you. If you need to rest, rest in the shade. But what if there isn't any? Well it may look funny but an umbrella is a great solution.